Hi there
Back again with the last two projects from the party.  The birthday girl had recently purchased Foxy Friends stamp set and punch so with that in mind I created a project that she could recreate using these products.  I don't have either of these (yet) so I showed them how you can scrunch up the card stock and split it very carefully to create a faux suede look for your card stock.  We used the Pansy Punch – mine got a bit squished on the way home – so my photo hasn't come out that well.
These paper clips are the giant ones (100mm) which I purchased from Whitcoulls (a stationery shop in NZ).  To build it you punch out two circles – mine are 1 3/4″ – using a heat gun apply glue in a frown shape towards the bottom of the circle and adhere the top of the paper clip to the glue.  Let it set then add some dimensionals to the circle  above the paper clip then apply more glue on top of the paper clip and adhere the second circle.  Then you can decorate your paper clip how you want – punch art, flowers etc.
The final project was a card using the shaving foam technique 🙂  I had made two samples then showed them one on the day.  I just gave them the option of Berry Burst, Powder Pink and Lemon Lime Twist as the colour combo – the same colours as the corner book mark.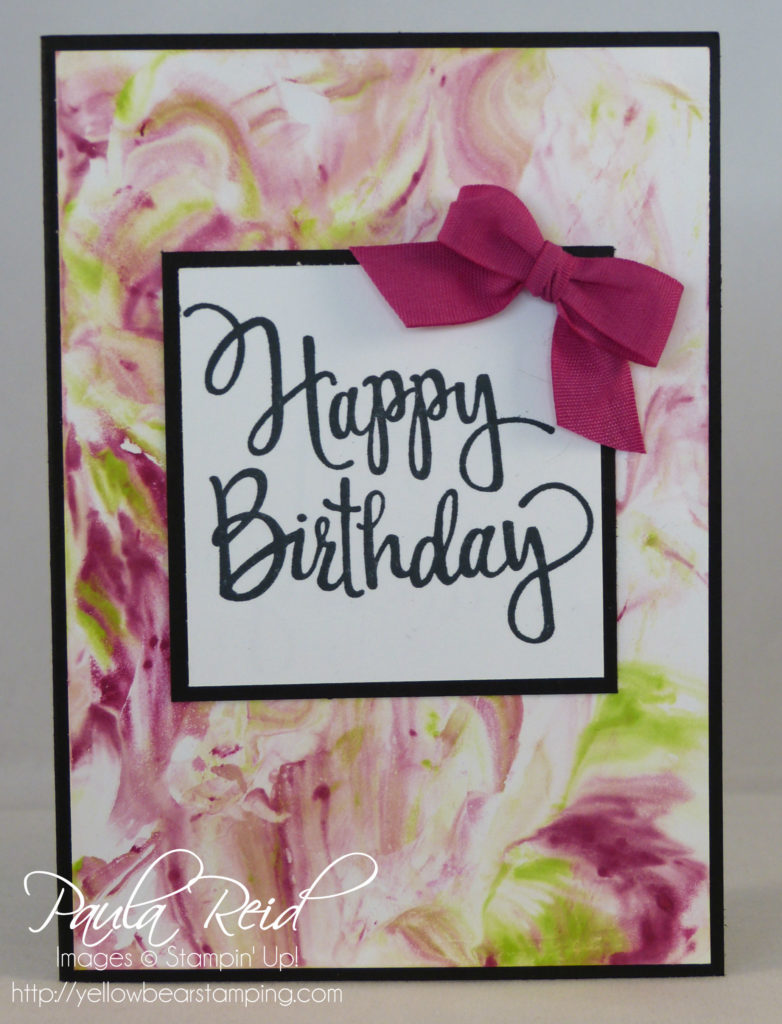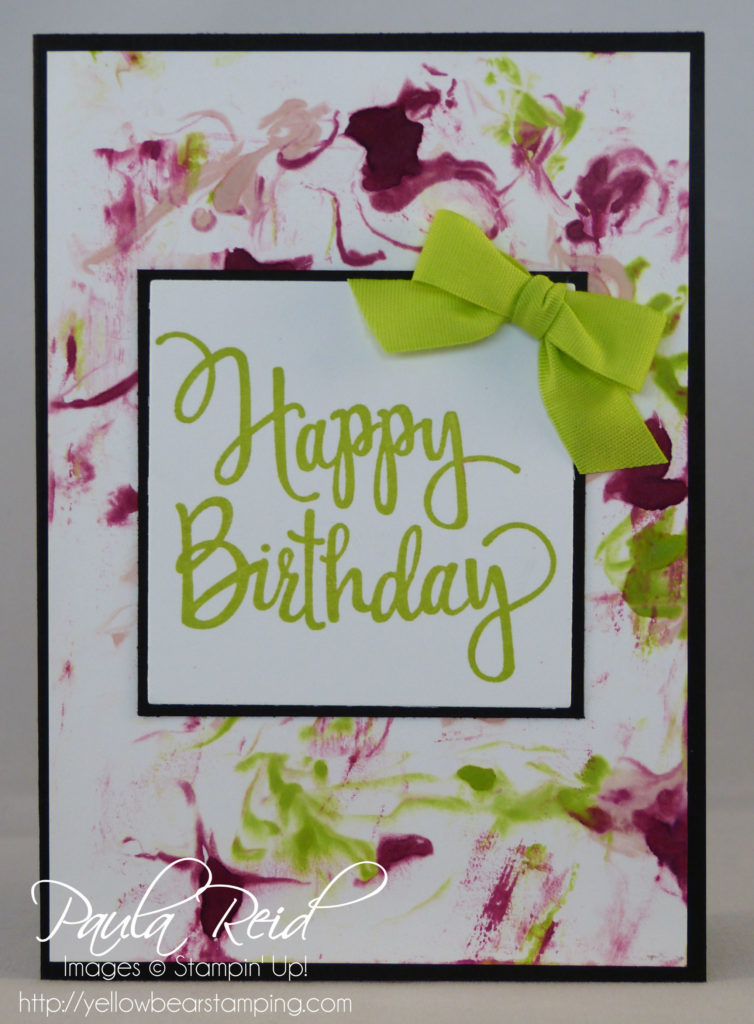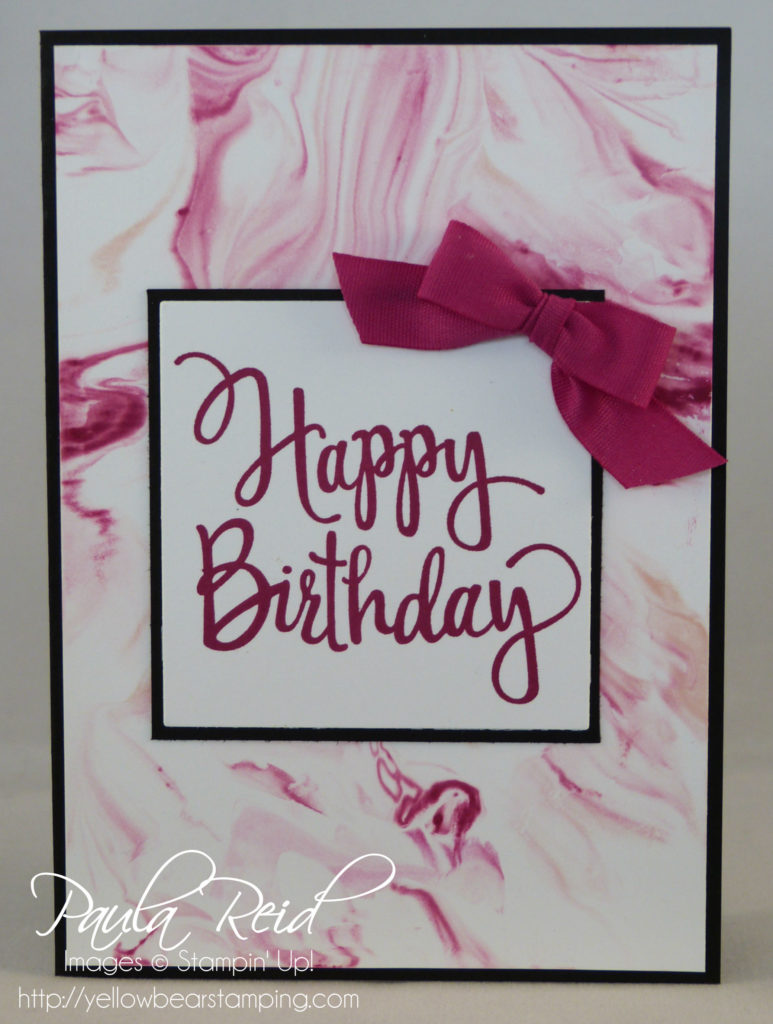 This is such a cool technique and the girls thoroughly enjoyed making their cards.