Hi there
Wow – another amazing weekend has flown by.  On Saturday The Crafty Bears got together for our first team training of the year.  It was great to spend time with my wonderful team.  We made two cards, had some discussion and then Phil prepared us a wonderful lunch.  I think he has become an 'honourary' team member.  Have you ever thought of becoming a Stampin' Up! demo?  If so now is a great time to join as you get lots of FREE product if you sign up between now and 31 March.  I'd love to have you as part of my team.  Check out my post here for more details or contact me directly.
Today's post carries on from last week's with another project from OnStage.  This one uses products from the Tutti Frutti Suite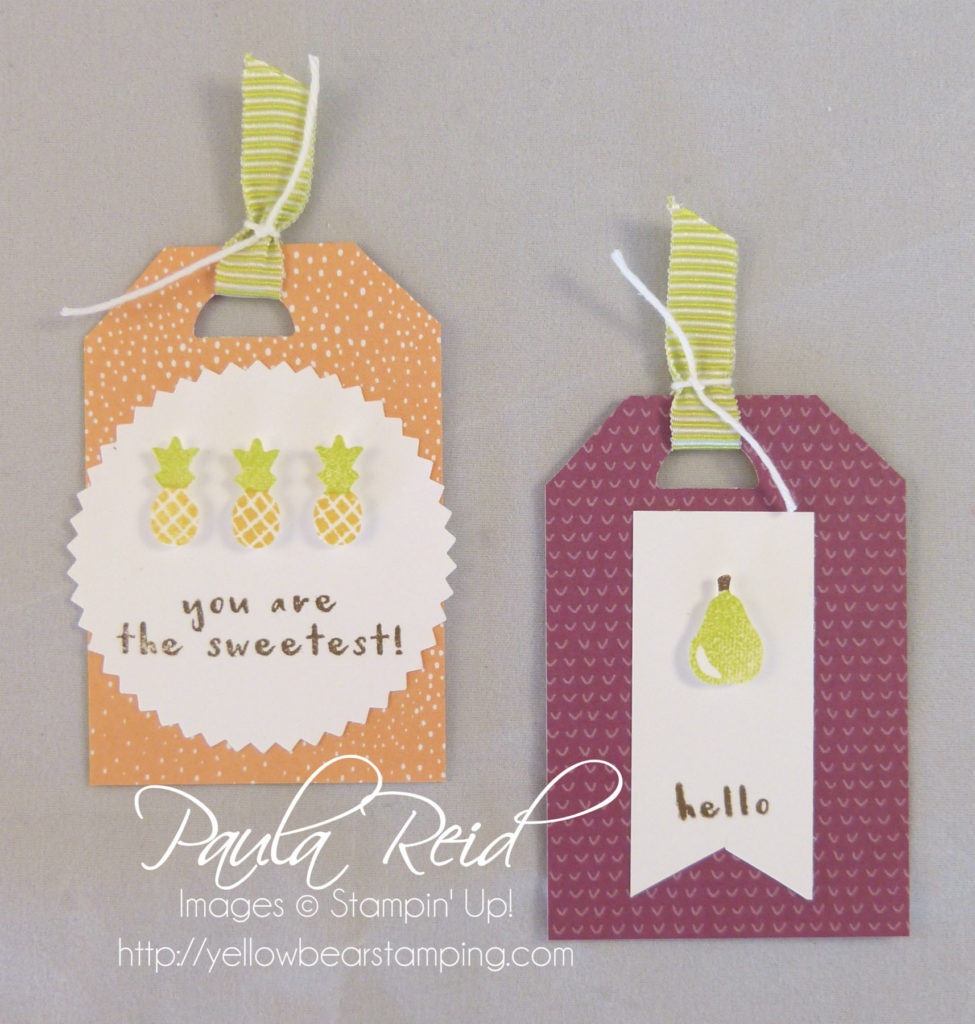 These tags are made using the Tutti-frutti 6″ x 6″ DSP stack, the Itty Bitty Fruit Punch pack and images from the Fruit Basket stamp set.  The tag on the left uses the Starburst punch from the Annual Catalogue.  To create the banner end on the right tag we manually cut that but you could also use the Triple Banner Punch.  The Fruit Basket stamp set is a two step set which allows you to get the two different colours for the fruit.  Once the images are stamped they can easily be cut out with the coordinating punch – they are very cute.
Here's another video for you to watch that showcases the Fruit Basket Bundle.
I've got two more projects to share with you so check back soon for these.