Hi there
May was a very busy month for me – hence not much happening on the blog front – but I'm back on track and have heaps of new projects to share with you.
I hope you're enjoying the new 2018-2019 Annual Catalogue.  I'm loving the new In Colors and today I'm going to share with you the card I made for our team swaps last month.  It uses a number of new products and I was able to make 30 of these very quickly with the help of the Stamparatus.  This is definitely a 'must have' tool for any stamper – check out page 207 of the Annual Catalogue.
Each year Stampin' Up! introduce 5 new In Colors that are around for two years.  This years In Colors – Lovely Lipstick, Grapefruit Grove, Pineapple Punch, Call Me Clover and Blueberry Bushel – are lovely and bright and best of all is the yellow – I'm in love with it :).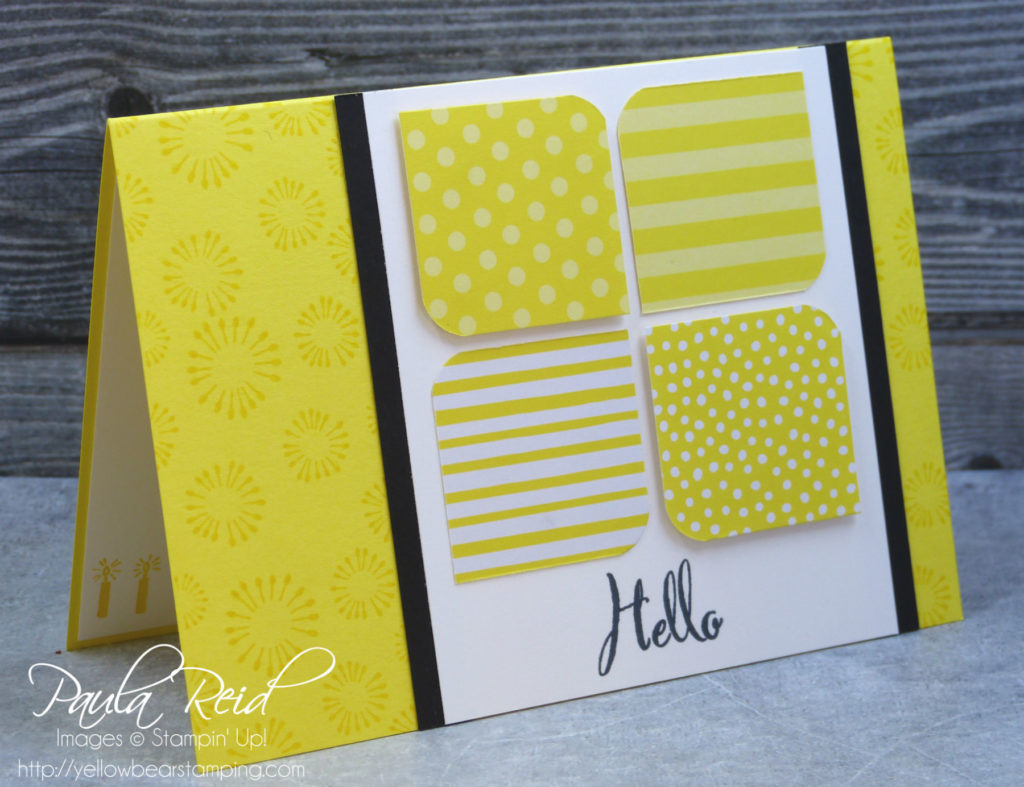 This card showcases the new In Color 6″ x 6″ Designer Series Paper.  You get four sheets of each design and there are 2 double-sided designs in all five colors.  The DSP squares are 1 1/2″ square with two corners rounded – I used the top of the Envelope Punch Board to achieve this.  Two of the squares are also adhered with Dimensionals.
The 'Hello' was stamped using the Make A Difference stamp set which is part of the Share What You Love Suite on page 178.  This is a great set of letters and comes with some additional stamps such as 'double' letters – the 'll' is one stamp.  Stamping this was so easy with the help of the Stamparatus – I could get my letters all lined up and stamped perfectly for the 30 samples I was making :).  The background stamp is one I won at OnStage – Birthday Backgrounds on page 71.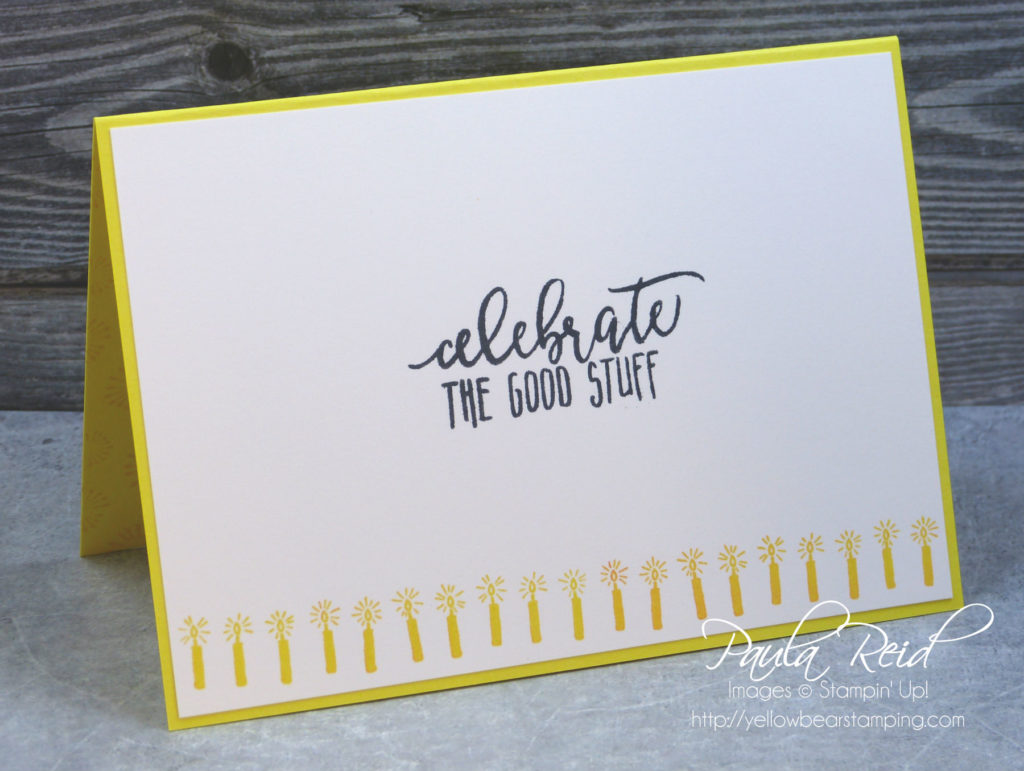 The candles across the bottom are from Birthday Backgrounds and were also stamped with the help of the Stamparatus.  As the plates on the Stamparatus are hinged I was able to move it along and my stamp remained perfectly aligned and straight.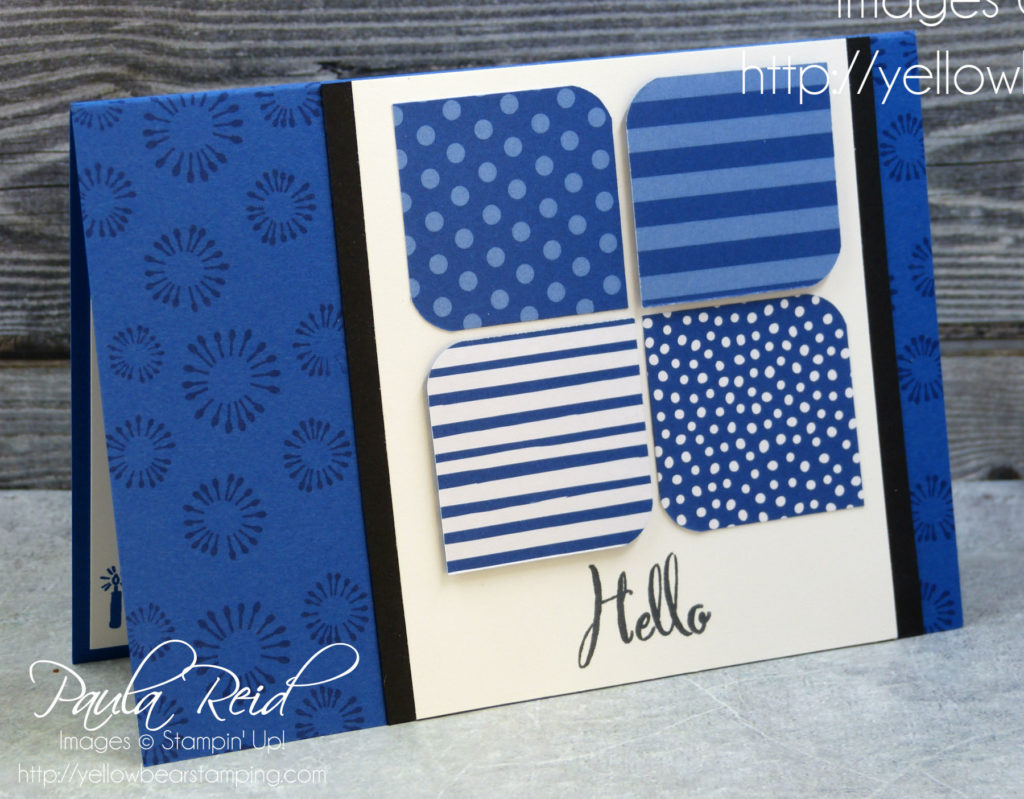 Here's the Blueberry Bushel sample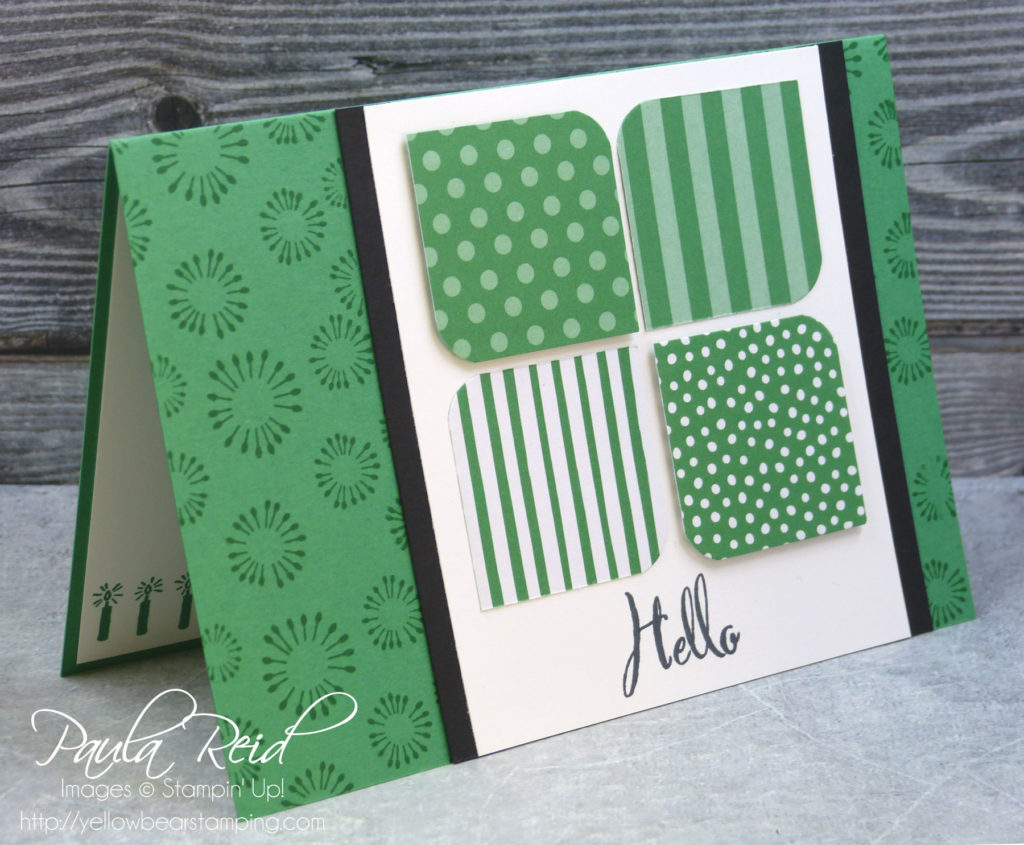 Call Me Clover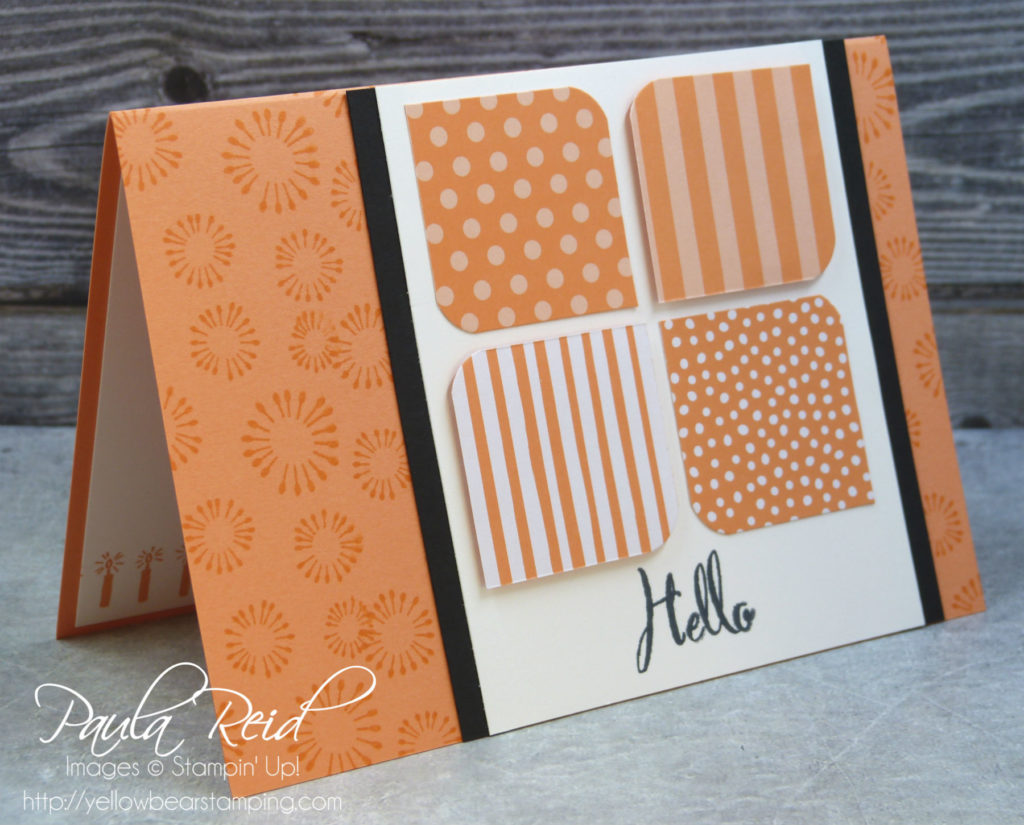 Grapefruit Grove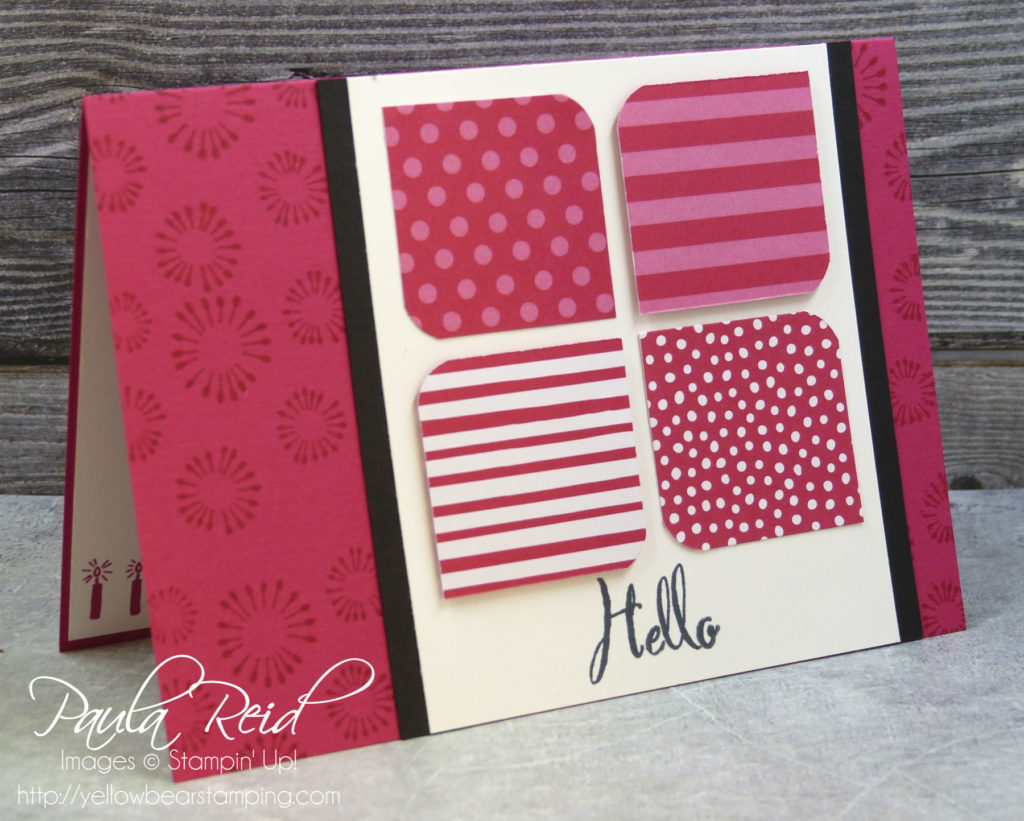 and finally Lovely Lipstick.
Do you have a favourite In Color yet?  Leave me a comment to let me know your favourite.
Until next time …