Hi there
It's another beautiful summers day here in Auckland – perfect for a long weekend.
Today's project is the last of the work January birthday cards. I found two prestamped images from the A Good Man set on my desk so I've used them to create these cards.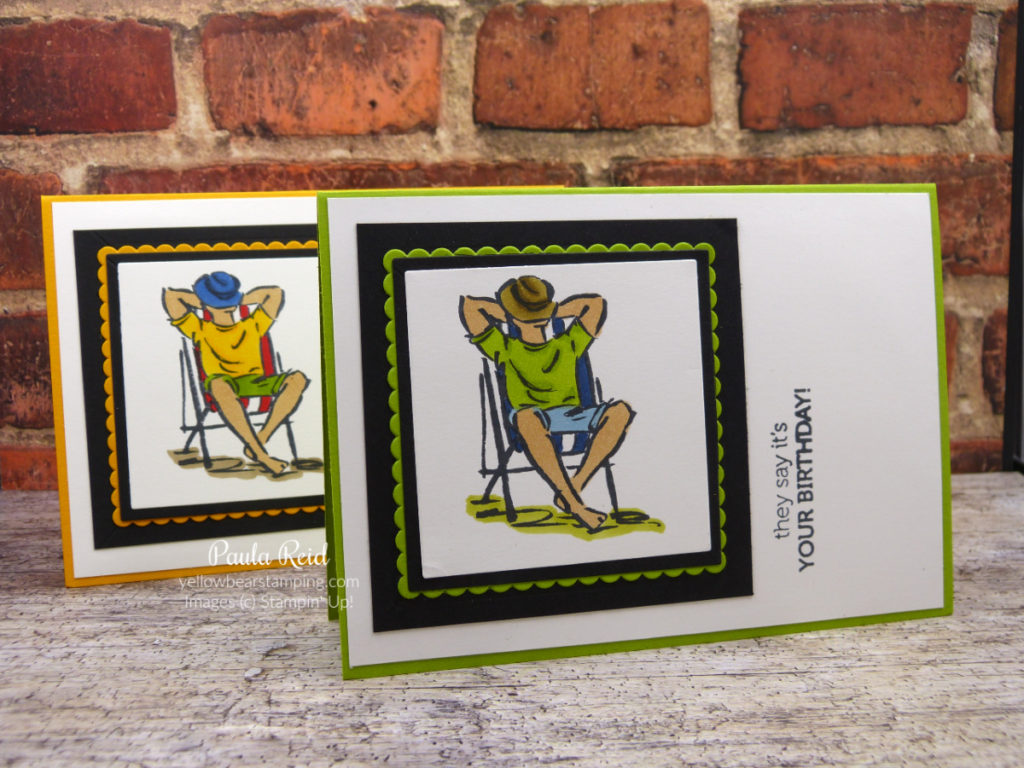 I've used this image so many times for masculine cards and as it's a line art image the final result is always different. For these cards I've used our Stampin' Blends – I love the sharpness of colour they give.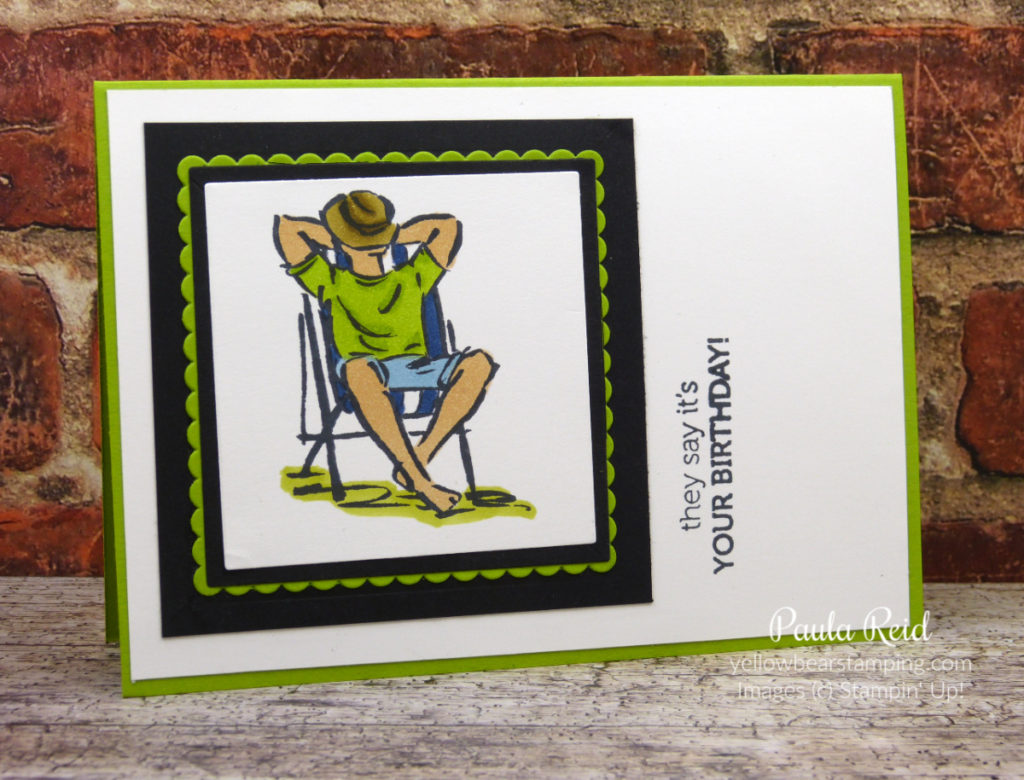 First up we have the Granny Apple Green combo. I've paired this with blue tones – Balmy Blue for his shorts and Night of Navy for the chair. His hat is a combination of light and dark Soft Suede and his skin is Ivory. I've gone over this a couple of times to give him a 'tanned' look. Today he's at the park so sitting on some Old Olive grass 🙂 The sentiment on the side is from Itty Bitty Birthdays and on the inside it has 'Happy Birthday' also from Itty Bitty Birthdays.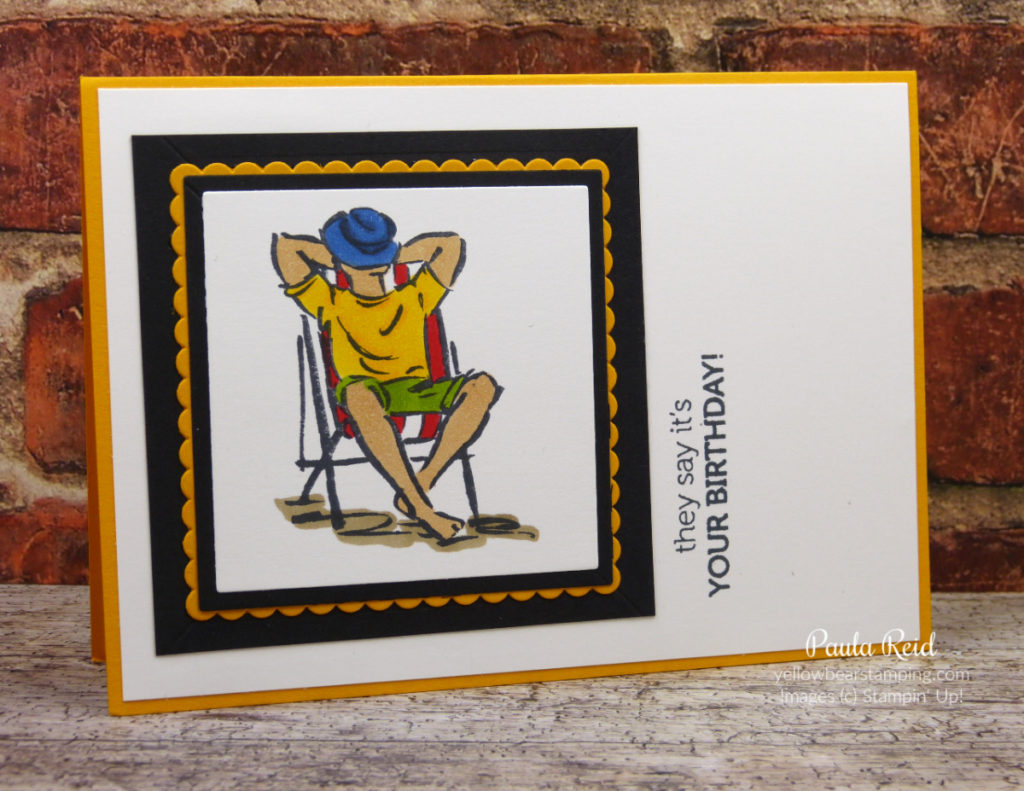 For this guy he's at the beach sitting on Crumb Cake sand – I hope he remembers to keep and eye on the kids in the water! You all know that yellow is my favourite colour so I've chosen Mango Melody for his shirt and paired it with Granny Apple Green shorts and a Poppy Parade chair. When I lived in England I can remember seeing chairs like these in Green Park. His hat is a mix of light and dark Night of Navy.
I've also used a mix of Layering Squares – plain and scalloped to frame my image. The Basic Black works so well with both the Granny Apple Green and Mango Melody.
Until next time …