Hi there
In my last post I shared my Brightly Gleaming cards which used the Notecards and Envelopes.  I held another class last week and decided to recreate the design for a full sized card.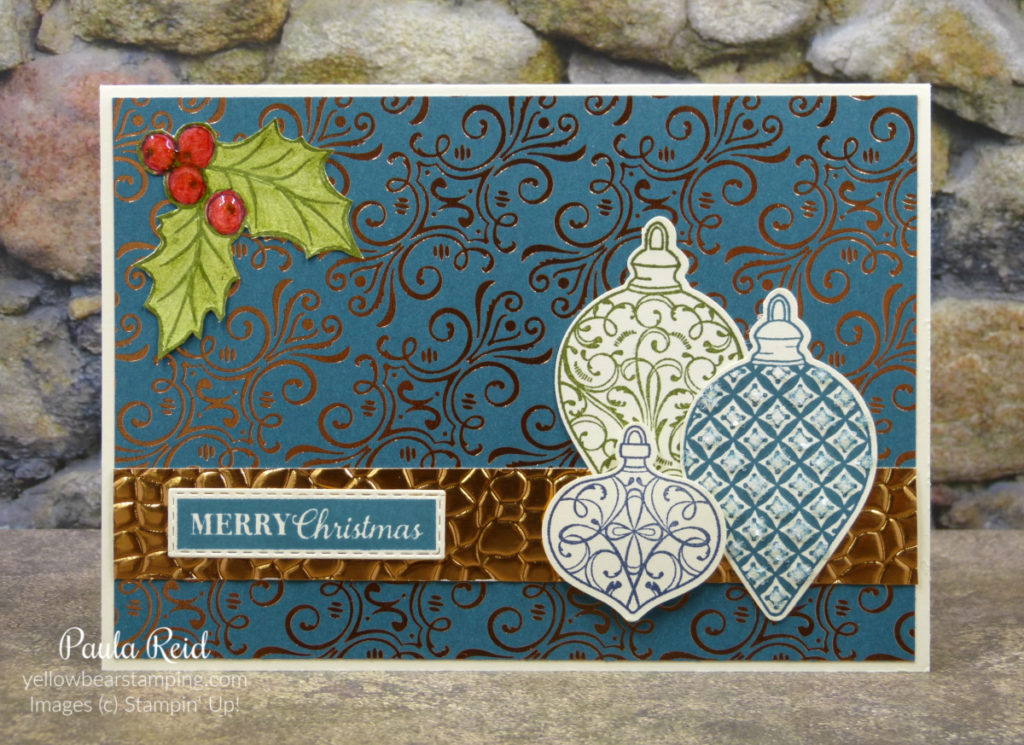 Did you notice the shiny berries and sparkly ornament?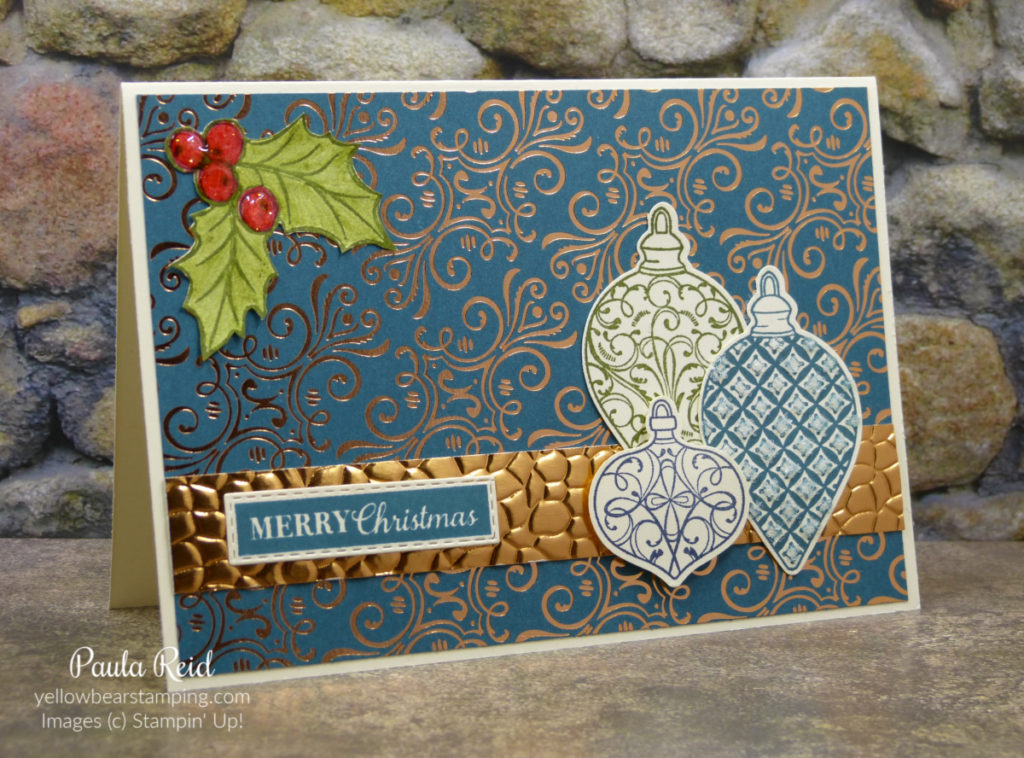 I used two new products from page 41 to create these effects.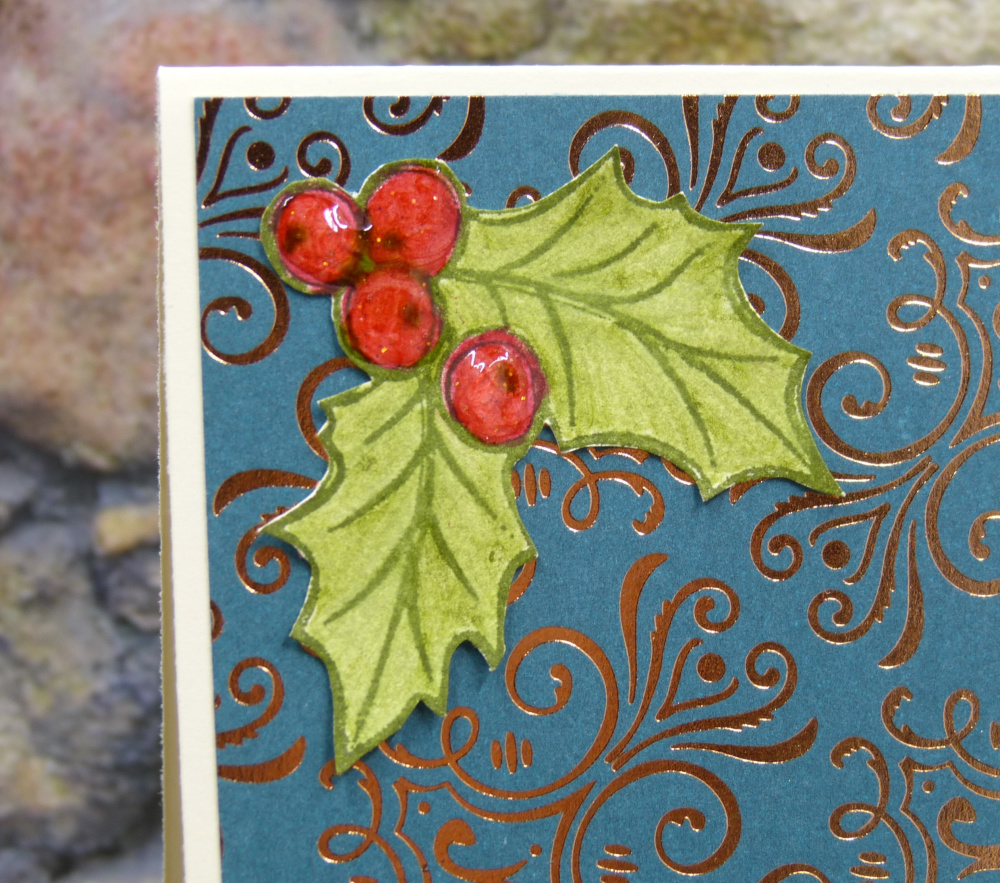 First up the shiny berries – after colouring in the berries with the watercolour pencil I added some of the new Shimmery Crystal Effects.  The Shimmery Crystal Effects adds a subtle sparkle to your projects – it's a thick glue with flecks of white and silver and gives some height to your project.  You'll need to allow it to dry once it's been applied.
The next addition to this card is on the ornament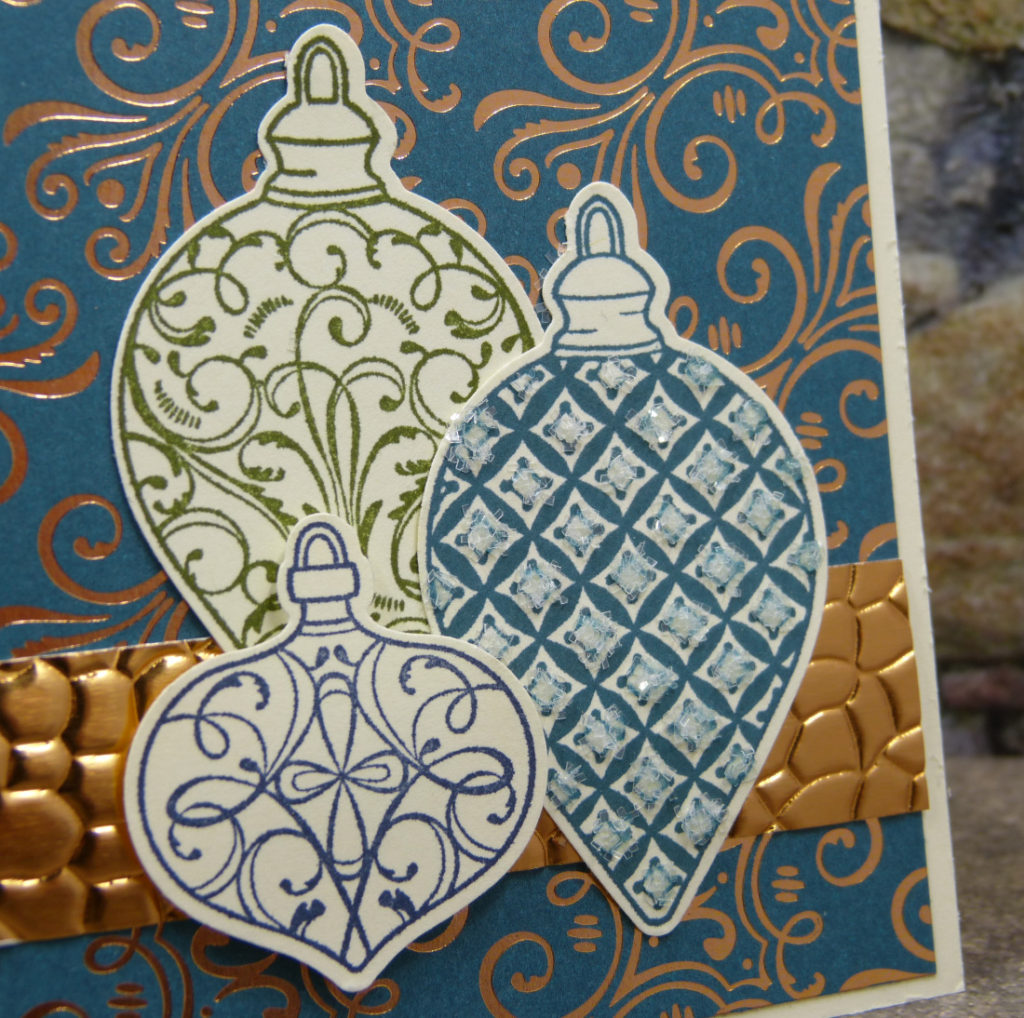 Who doesn't like a bit of glitter?  This new Ice Stampin' Glitter will add a bit of glitz to any project.  It can be added with the Shimmery Crystal Effects or as I've done here and used the Fine Tip Glue.  Place a 'dot' of Fine Tip Glue on your stamped image where you want the Glitter to go (I covered my ornament) then apply the Ice Stampin' Glitter and shake of any excess.  It's not as messy as the finer Dazzling Diamonds and you don't end up with glitter everywhere :).
Don't forget to 'Mix and Match' products from different suites to create your own amazing projects.
I'll be back soon with my #1 pick from the Holiday Catalogue.
Until then …