Hi there
A friend had a big '0' birthday last month and I wanted to make her a special card to celebrate this milestone. I love making fun fold cards and had seen a 'new to me' fold called a Gatefold Pop Out card. After a quick Google search I found some instructions for an oversized card which was perfect for what I was wanting.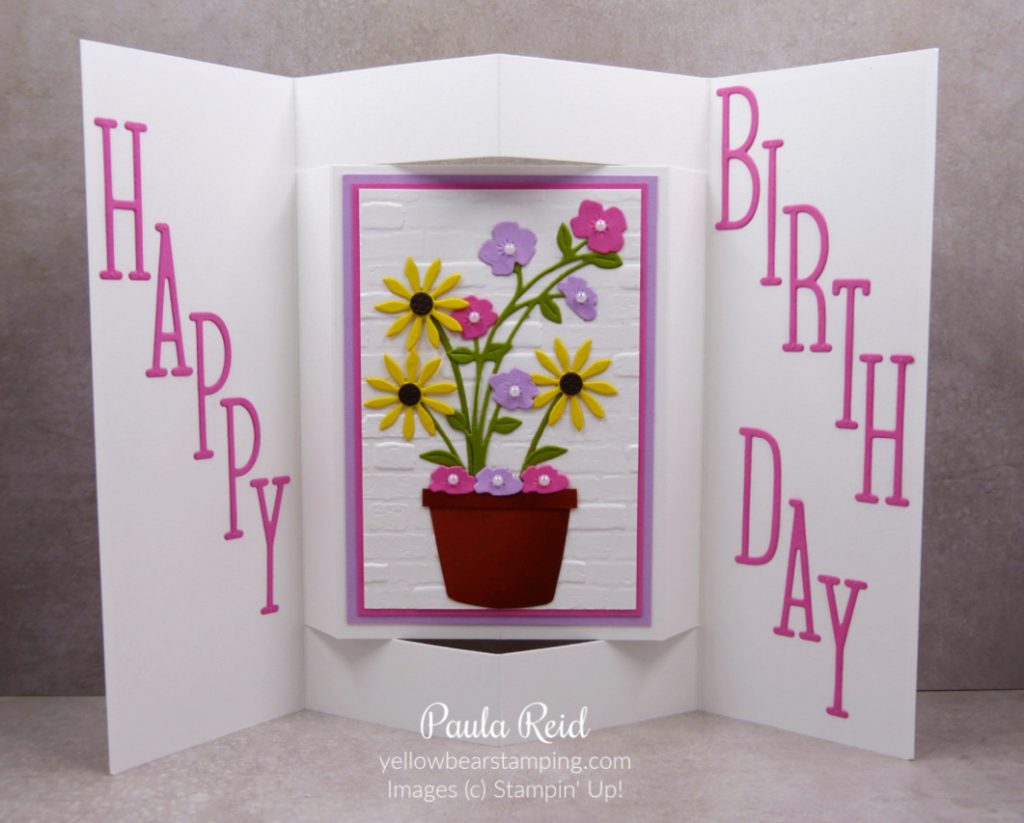 It looks complicated but once you've done the cuts the scoring is easy and then it's a matter of 'mountain' or 'valley' folding on the score lines to create this fun fold card. I used Thick Basic White for my card base as it nice and firm.
I was glad of the oversized card as it allowed me to use the new Alphabet A La Mode dies. I love the thinness of these dies allowing you to make longer words to fit on your projects. To make it easy to adhere the letters I used our Adhesive Sheets. Adhesive Sheets are great for fine and delicate dies that are often hard to add adhesive to without getting the adhesive everywhere.
I had made a swap for a team event using the flower pot design and so I CASE'd (Copy And Share Everything or Copy And Selectively Edit) my own idea for this card. The flowers have all been cut using the Dainty Delight dies. The Brick and Mortar embossing folder works well for the background to the flowers.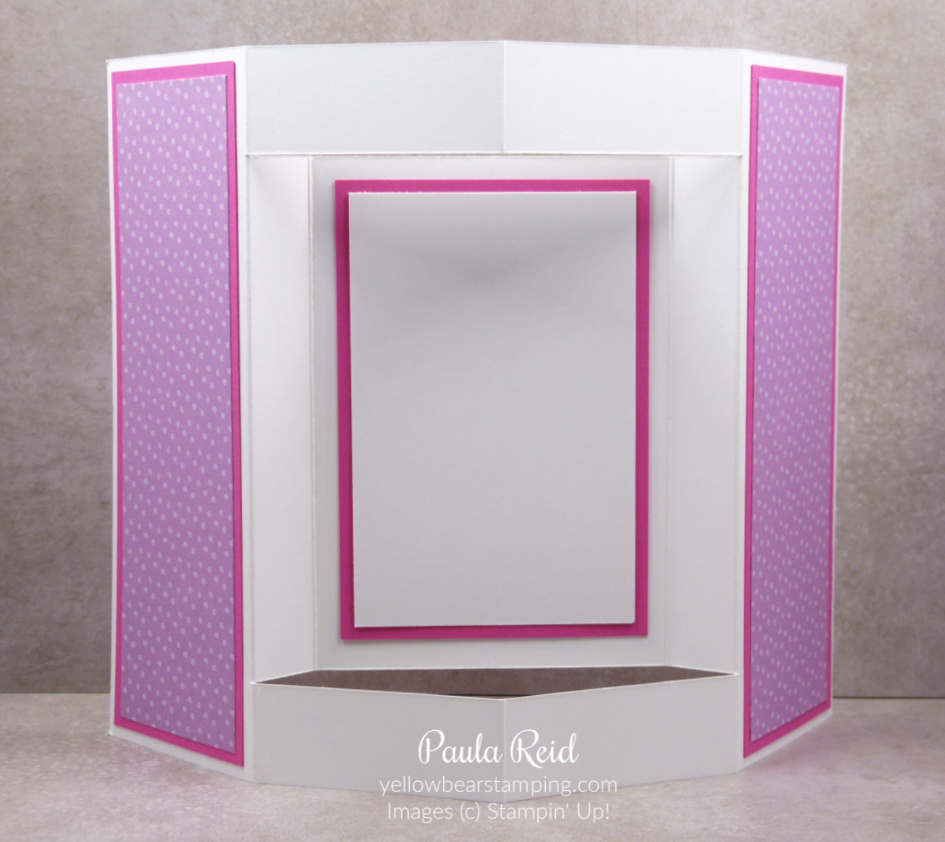 The back of the card allows plenty of room to add your message and when the card is on show your message is out of view.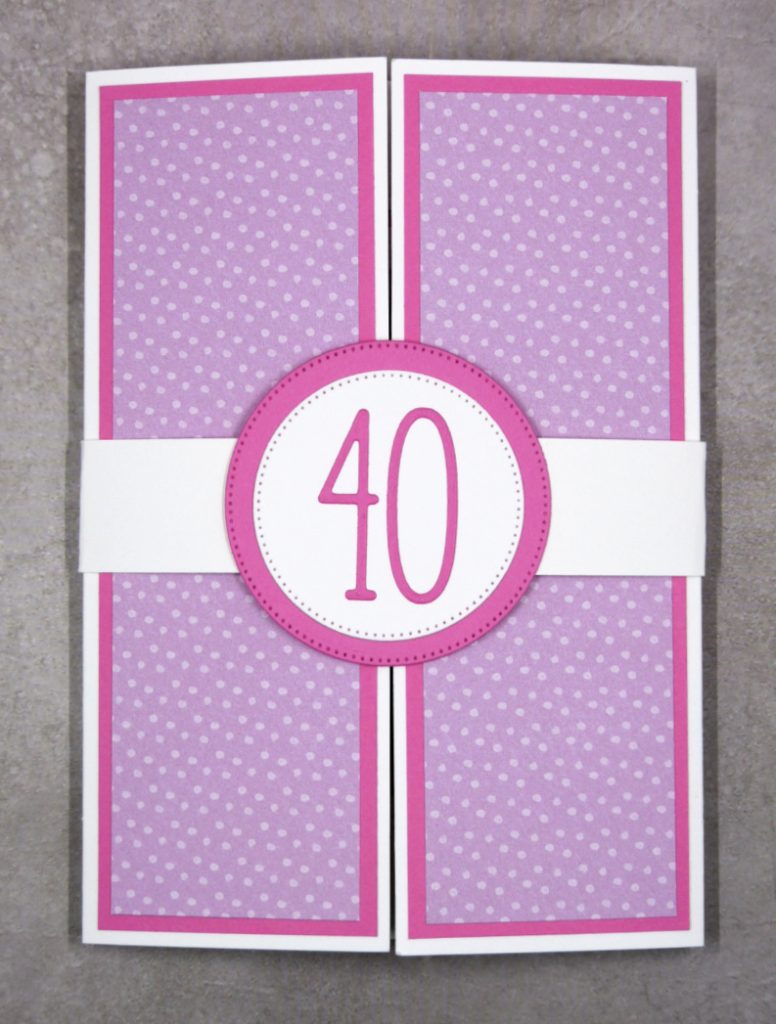 I made a belly band to keep the card closed and added the all important '40' to the front. As the card was taller than a normal card (from memory it was 8″ high) I was glad of 12×12 paper to adhere to the front panels.
I now need to sort the measurements for a normal sized metric card. I love a challenge like that so watch this space.
I hope you've enjoyed seeing this cool fold.
Until next time …