Hi there
Technology has been great in keeping us in touch with each other during the Lockdown period. We were meant to have had a Stampin' Up! event at the beginning of May but due to COVID-19 that got cancelled – so Stampin' Up! created a Facebook group for all NZ based demos so that we could still connect with each other. We've had 'live' sessions with special guest appearances from some of the staff at the Home Office in Utah – it's been great. In one of the 'live' sessions we were taught a One Sheet Wonder with a twist. Instead of using one sheet of 12″ x 12″ Designer Series Paper we used two sheets of 6″ x 12″. This gives a few more options of paper designs. Here are the 11 cards I made using the Country Club DSP.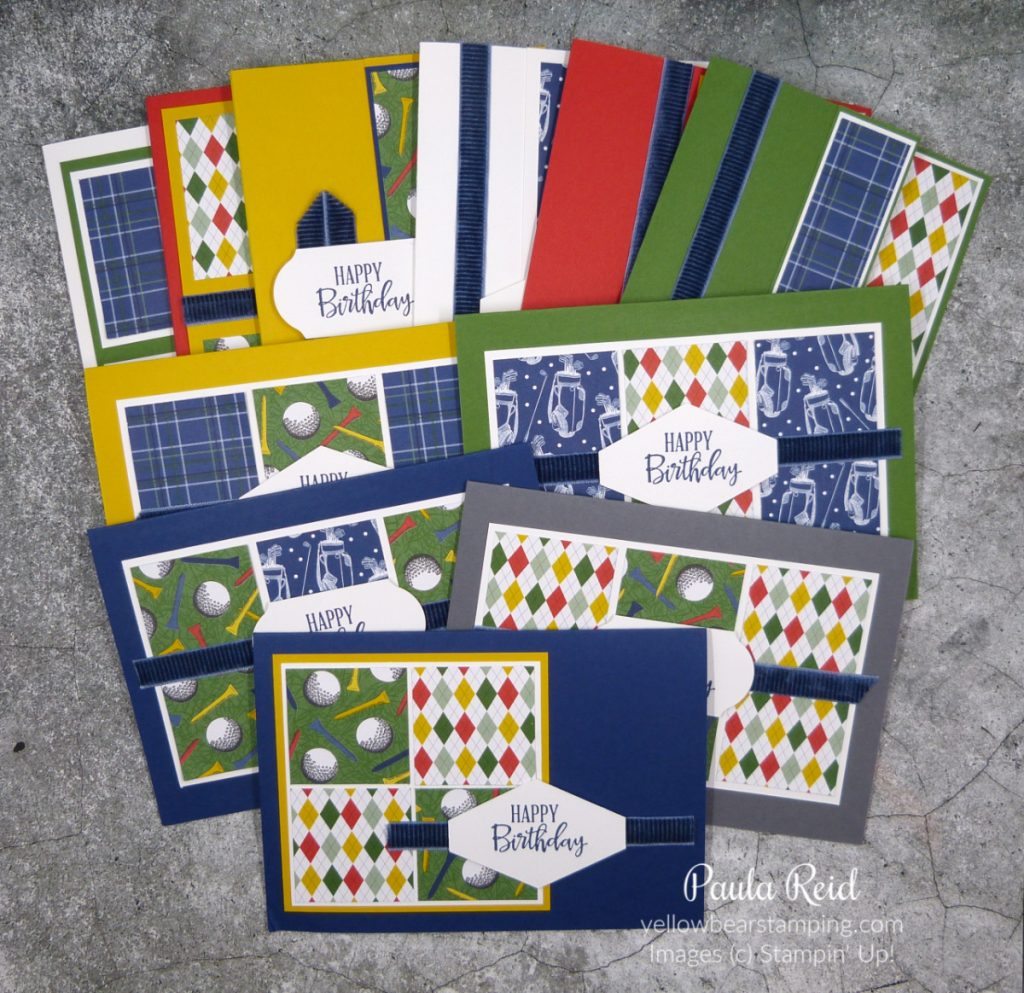 I paired the paper with the coordinating cardstock colours of Night of Navy, Poppy Parade, Garden Green, Crushed Curry and added in Basic Grey for one of the cards. I also used some retired ribbon that went with all the papers – Night of Navy Corduroy Ribbon.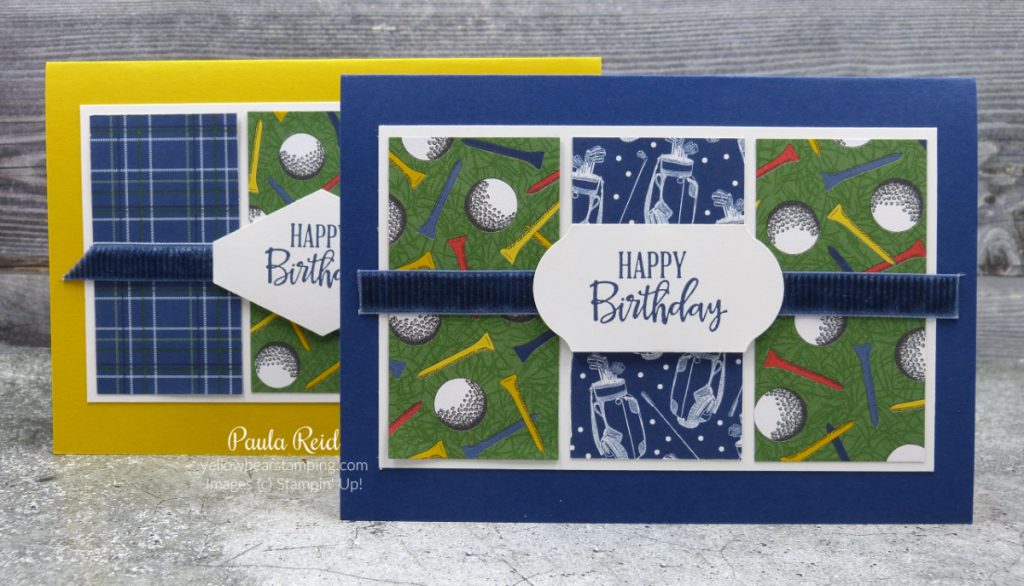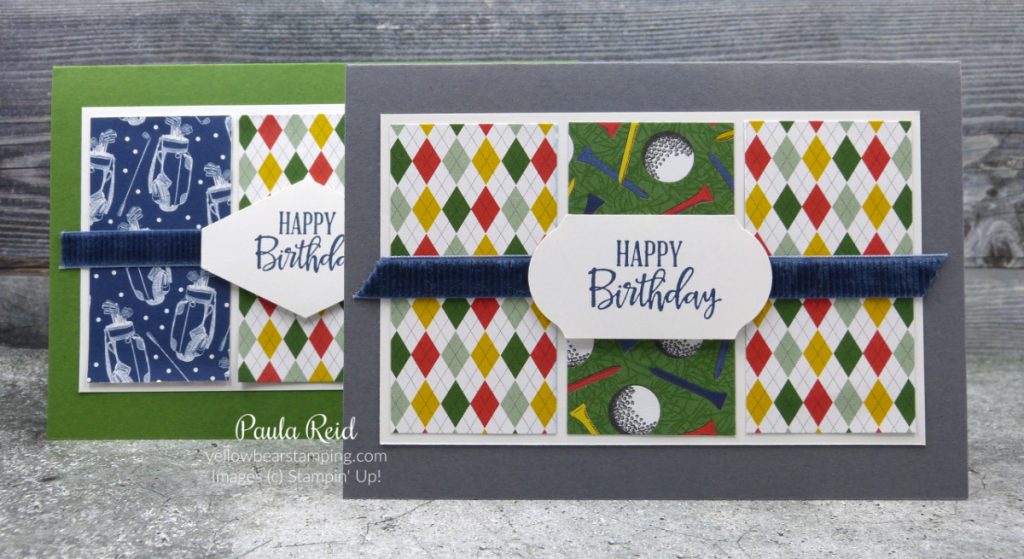 With the paper being double sided it gave me four design options to mix and match.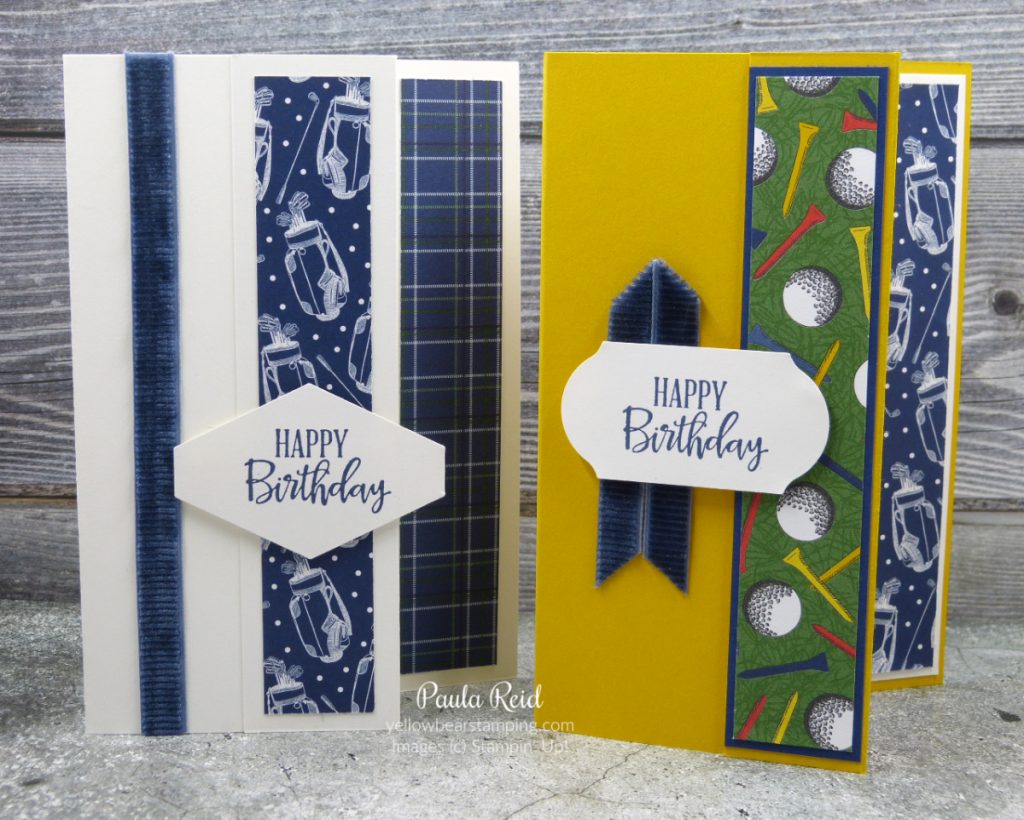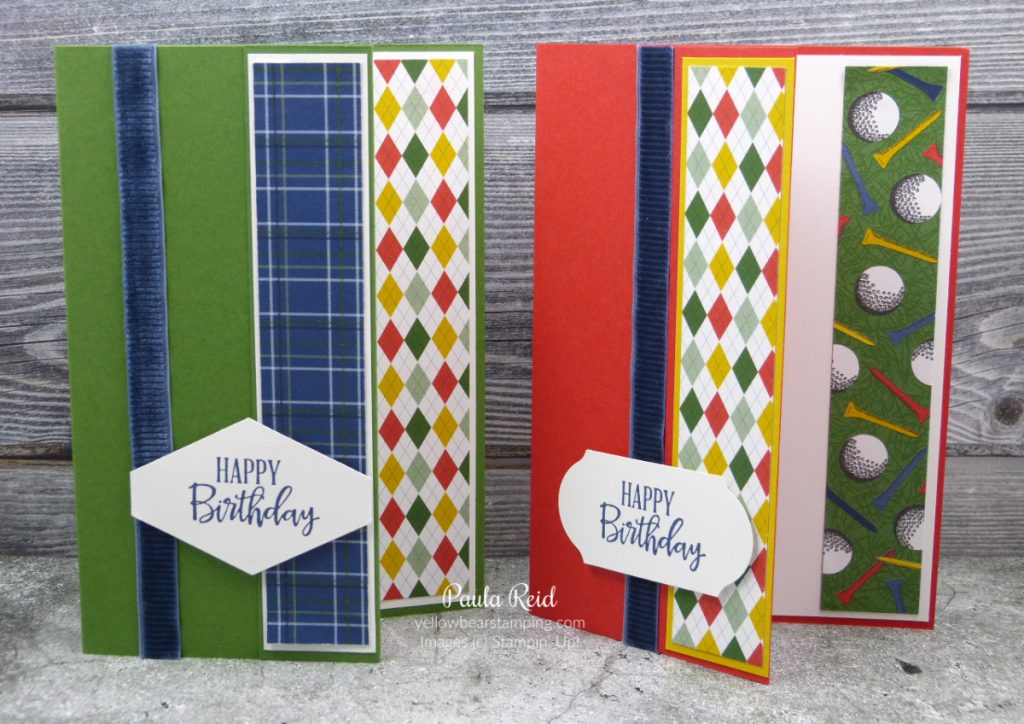 To keep it simple I used the same 'Happy Birthday' sentiment on all cards and punched them out using the Tailored Tag and Timeless Label punches. The sentiment is from the Peaceful Moments set and has been stamped in Night of Navy.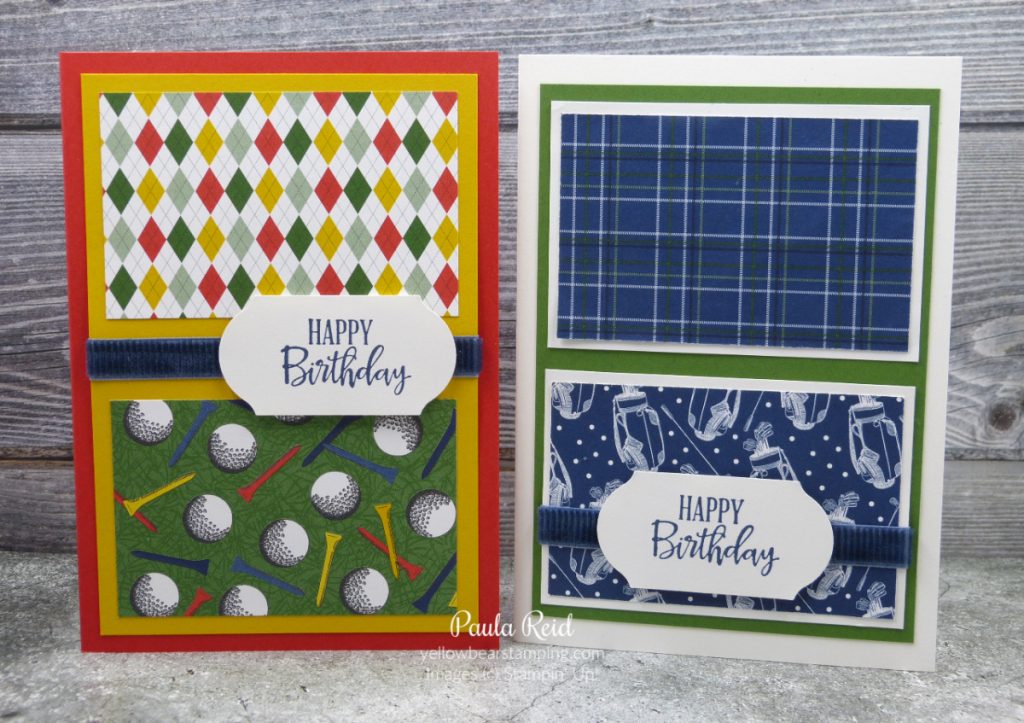 Even though the designs are the same they look quite different with the different papers and placement of the sentiment.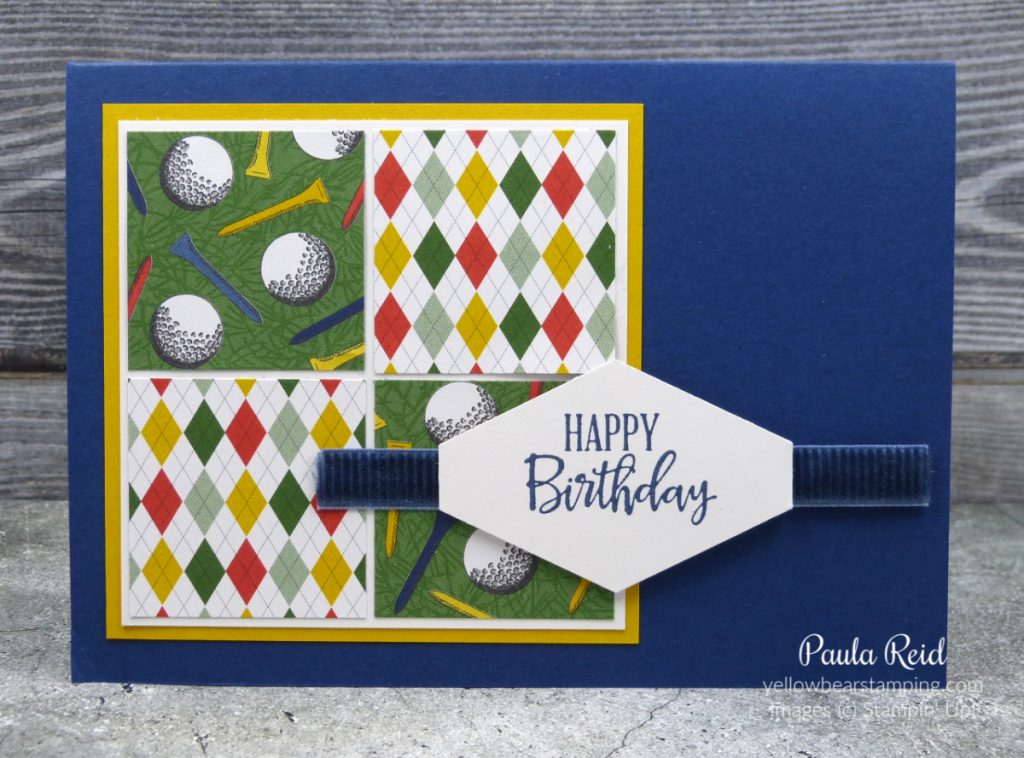 These cards got used up pretty quickly for the staff birthdays and have been well received – my job for tomorrow is to make some more ready for the next round of birthdays. This technique is a great way to use and show off our wonderful DSP but also a quick and easy way to make 11 cards.
Well that's all for now – I'll be back tomorrow with some more projects to share from our Creative Inkers Stamp Camp earlier this year.
Until then …