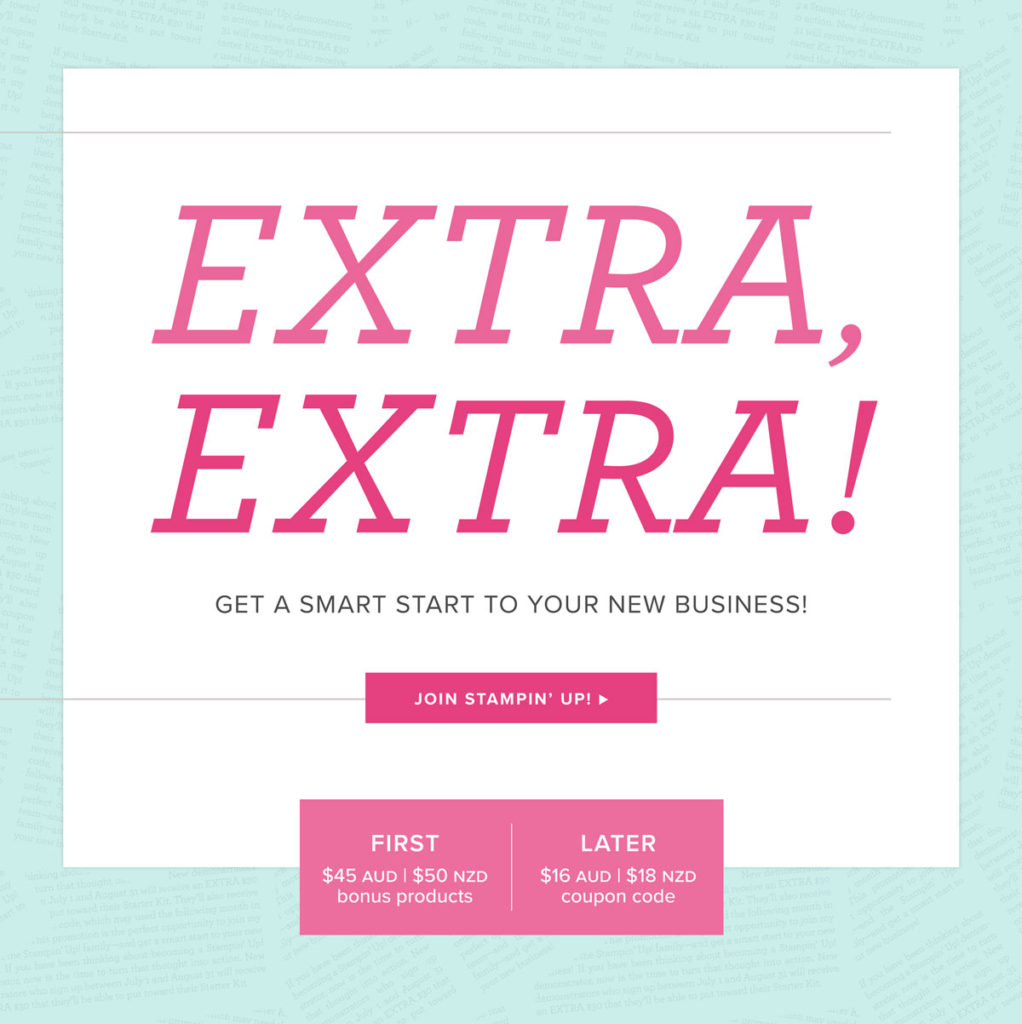 Have you ever thought of joining Stampin' Up! and becoming a demonstrator?  Well now's the time to turn that thought into an action – sign up today and get lots of extra value.  To find out more keep reading the below:
EXTRA!
If you sign up between 1st July and 31st August you will receive an additional $50NZD worth of product in your Starter Kit.  That means you will pay $189NZD and choose $335 NZD worth of product (usually $285NZD worth of product).
EXTRA, EXTRA!
But that's not all – new demonstrators will also receive an $18NZD coupon code which can be used the following month.  Coupon codes will arrive between the 5th and 7th business day and will expire on 31st October 2019.
I would love to have you join my team – so if you'd like to join or want to know check out my Join My Team page.