Hi there
I'm back again with another fun fold card that's new to me – it's called a Bay Window Card. It uses a half sheet of A4 cardstock and with 5 easy scores you have a fun fold card.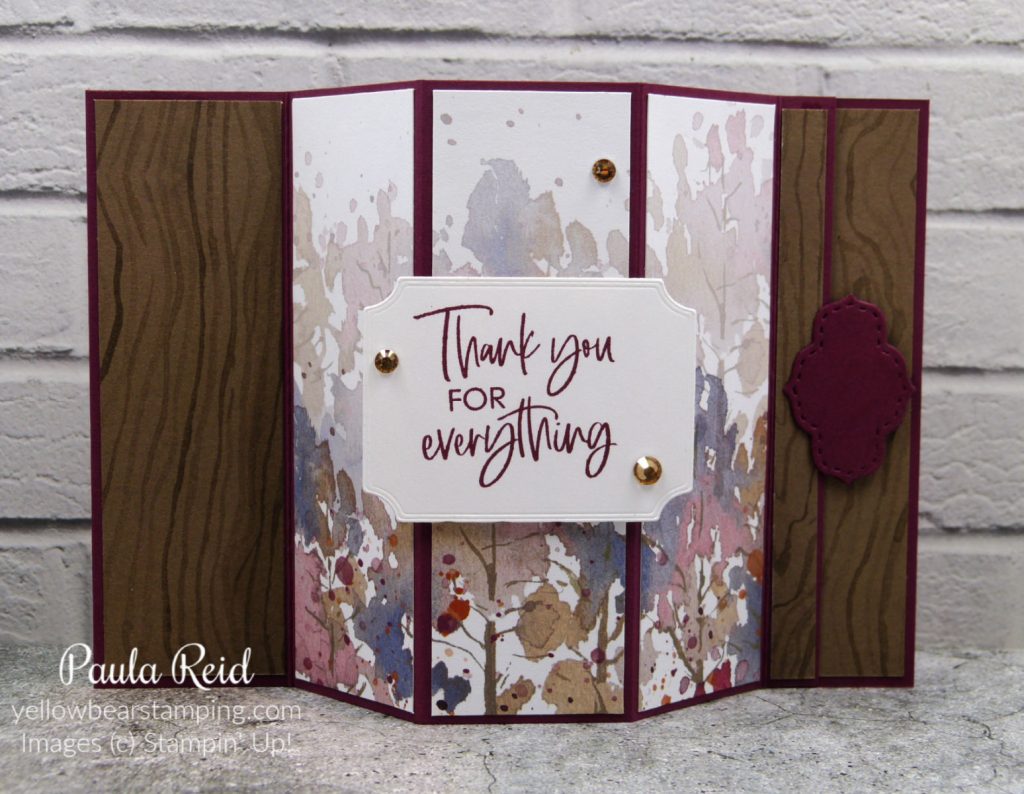 This card design has been around for awhile and was so easy to make. It folds flat so is a good design if you need to post it rather than give in person.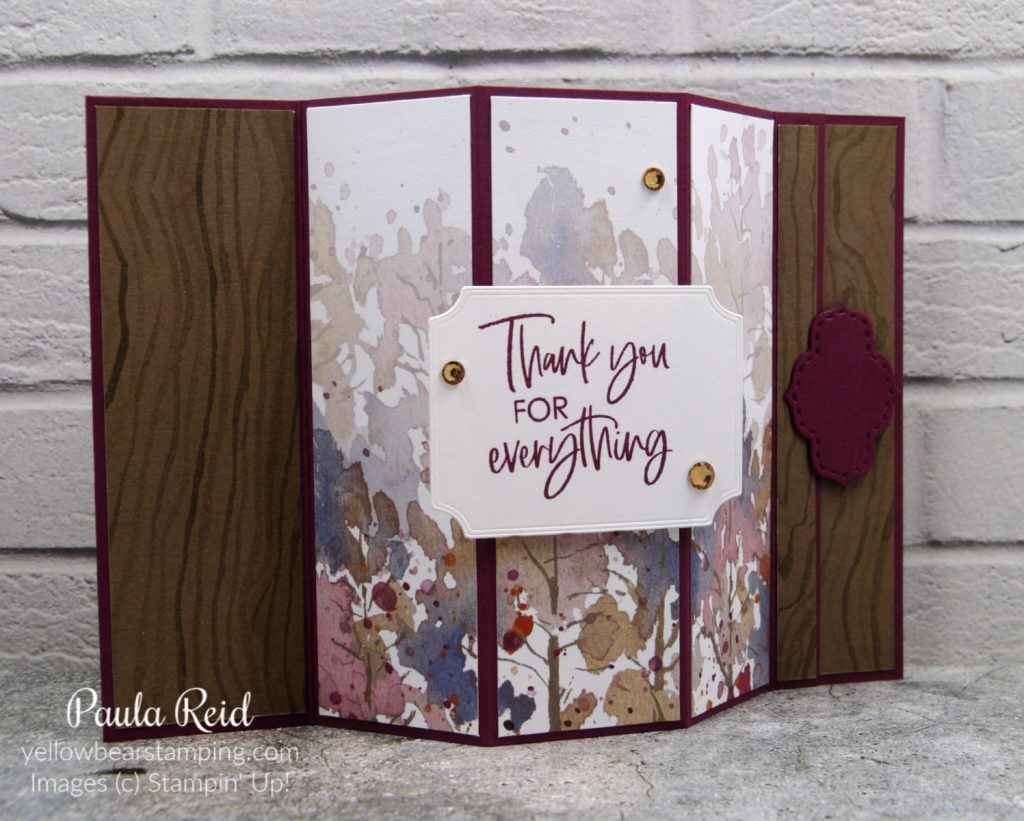 You can see why it's called a 'Bay Window' card from this angle. It's a great way to showcase our wonderful Designer Series Paper (DSP). Here I've used two designs from the Beauty of the Earth paper. The three centre panels really show off the paper.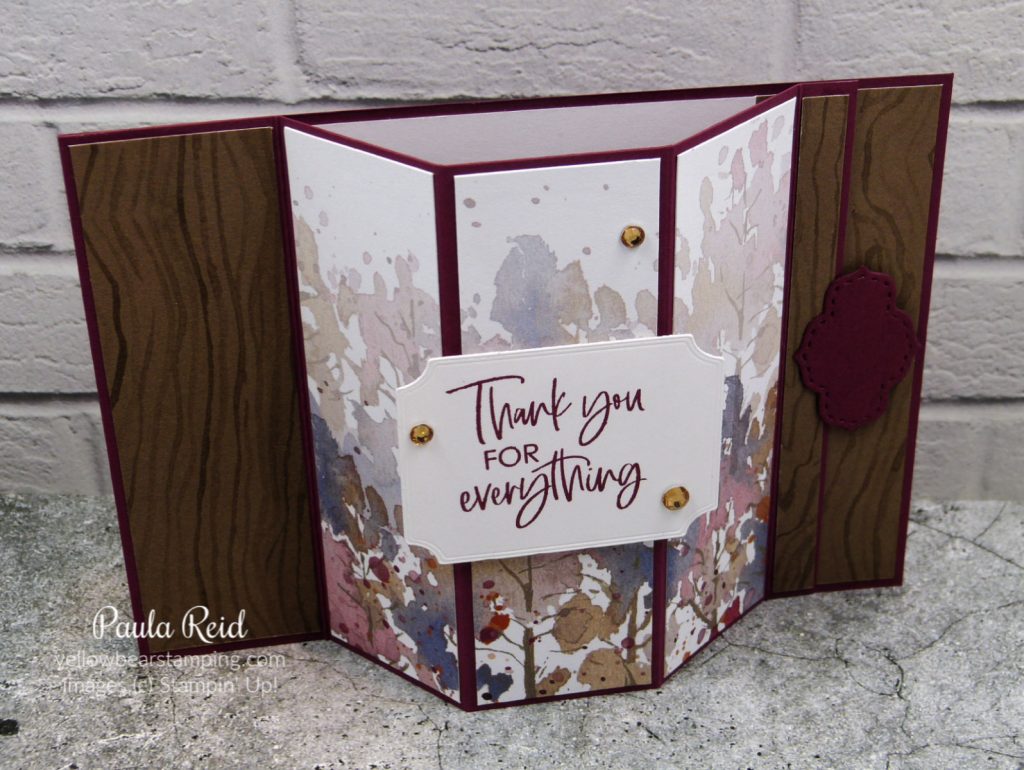 And here's a view from the top. The front panel tucks in behind the small label (die cut from Stitched So Sweetly) which is attached with dimensionals to the base of the card.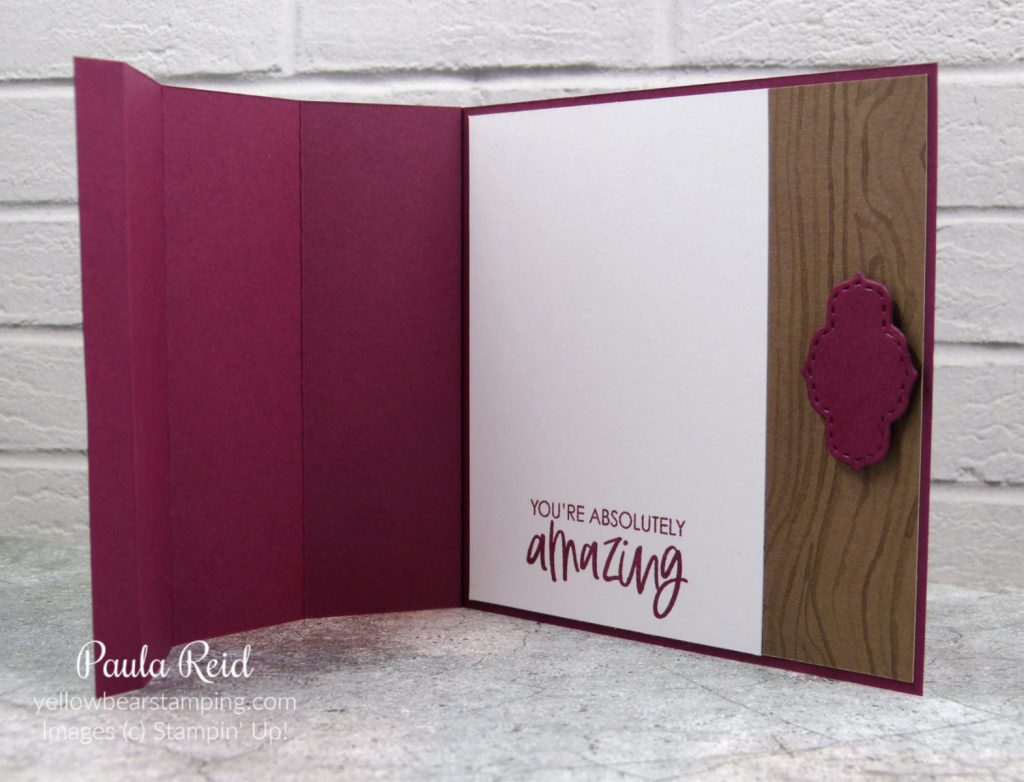 I've put my sentiment (from Color & Contour) at the bottom of the inside panel instead of my normal middle to allow me an uninterrupted space to write my message.
I had fun making this card – I've seen some other variations of this card so might just have to give them a go too.
Until next time …