Hi there
Today's card is another variation on a Gate Fold card – it uses the Delightful Tag Topper punch to create the closure.  I love it when our products have more than one use. I've created a number of this style of card in the past and previously I had used the Scallop Tag Topper Punch – you can check out a previous design here which also uses the punch to create a 'chocolate' holder.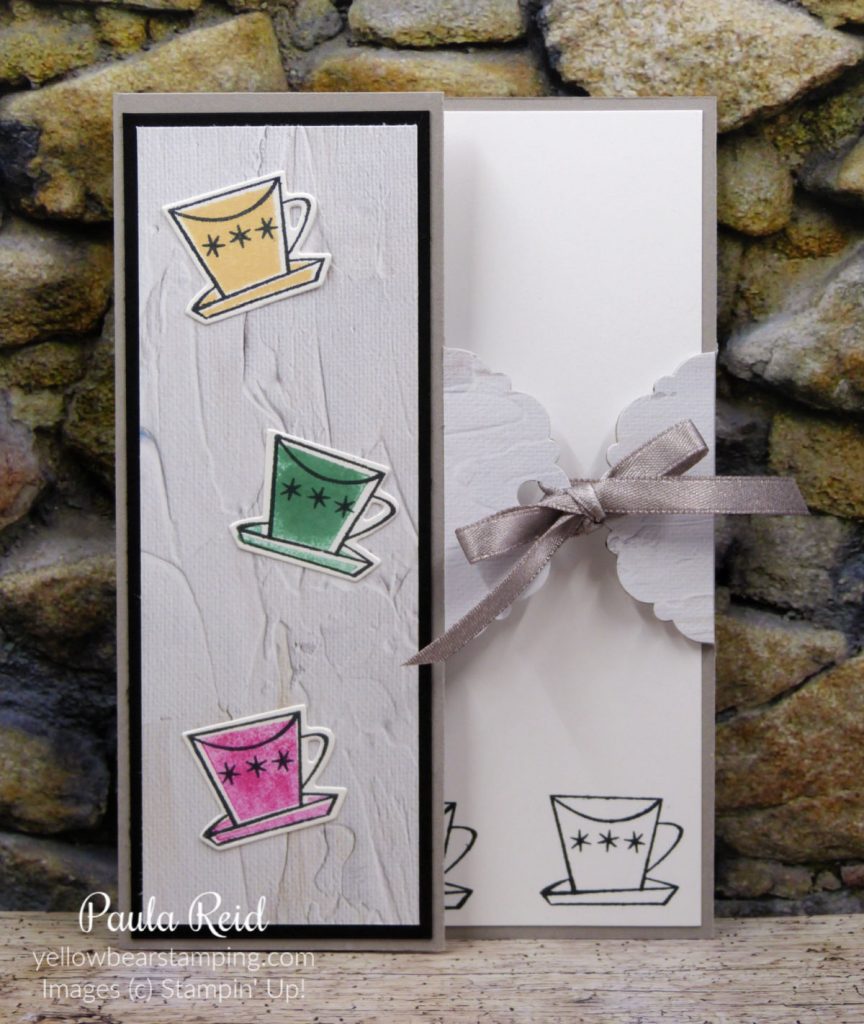 This card uses a standard size card base 14.8cm x 21cm. Before you can score your centre fold you need to create the closure. I make a pencil mark on both edges so that I can then line the punch up to ensure the 'flaps' are in the same position. For this card I decided to punch extra 'flaps' from the Designer Series Paper (DSP) and cover them rather than leaving them as just cardstock.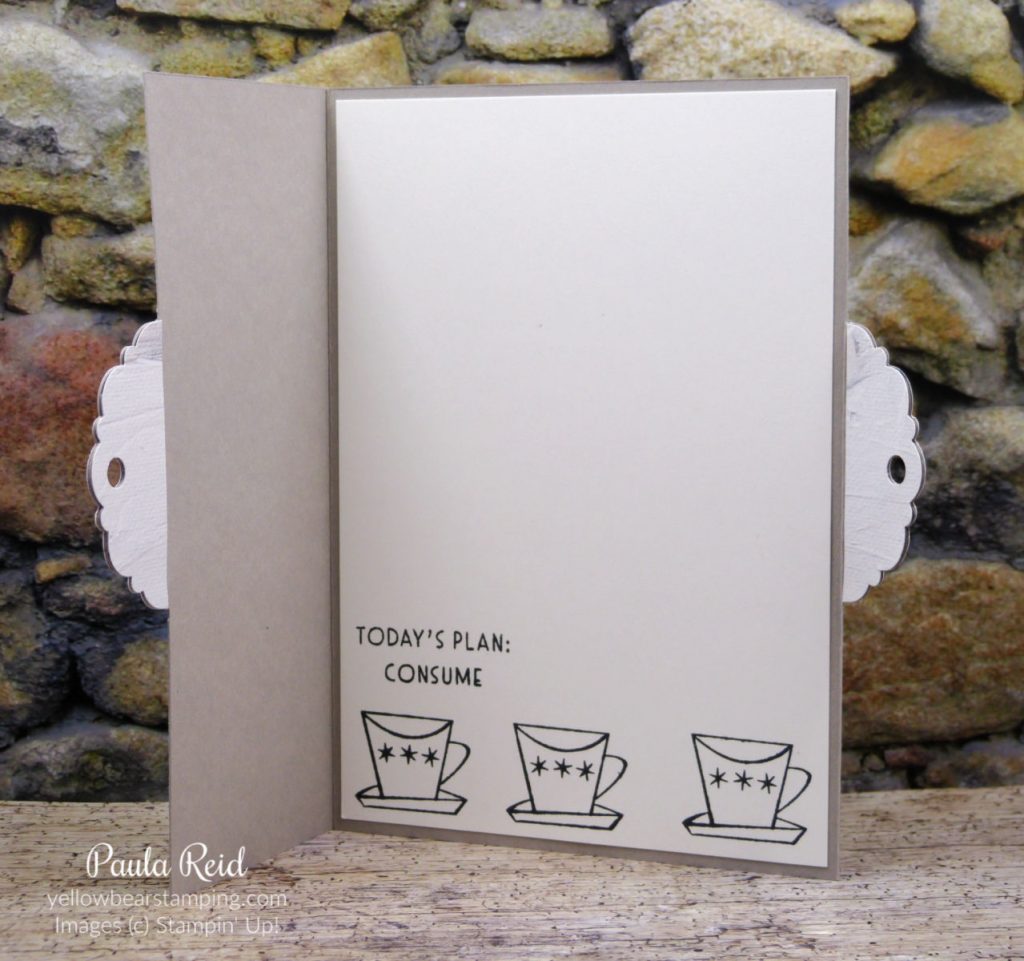 I've used the Nothing's Better Than stamp set for my card along with DSP from the In Good Taste paper pack. I couldn't decide which colour to use for my card base so have used a favourite – Gray Granite which has a coordinating ribbon which I used to secure the card closed. I carried the cups and saucers – which could be for tea or coffee – to the inside and stamped the sentiment at the bottom to allow room to write the message.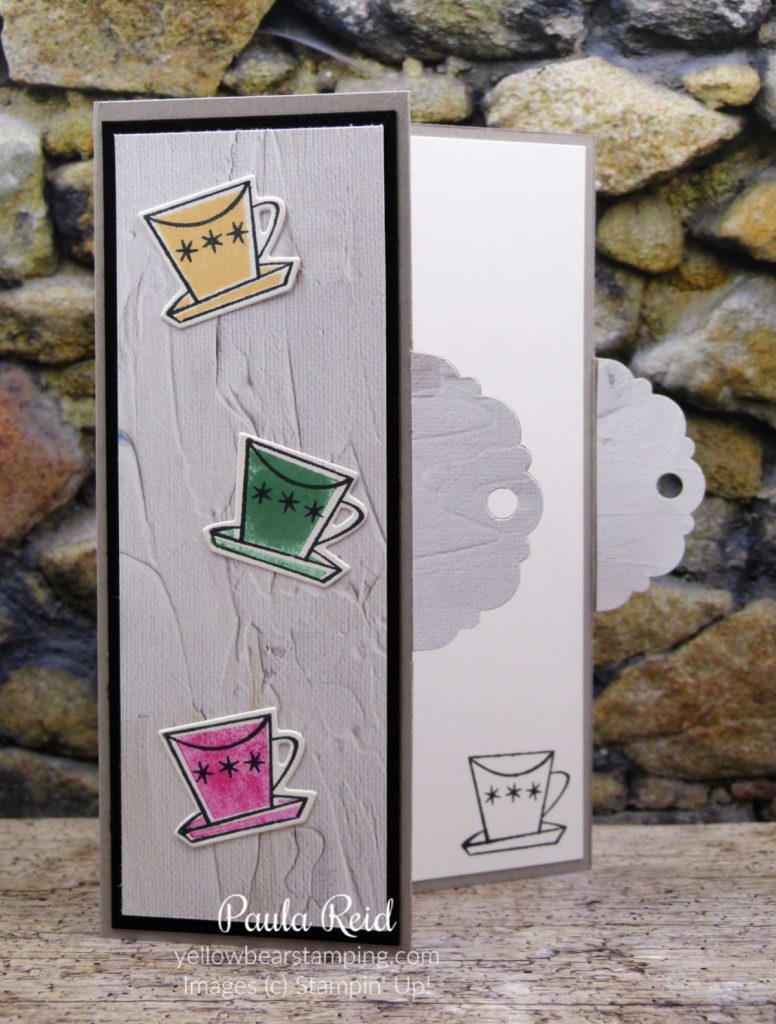 Having been in lockdown here in Auckland for going on 5 1/2 weeks and still another 1 1/2 to go I plan to send this card to a friend to book in an 'in-person' coffee when we are able.
Until next time …