Hi there
I have another version of the Double Easel Card similar to the one I shared here. For that card I started with the base and then built the 'easel fold' and attached it to the base. Today's card starts the other way – I built the 'easel fold' then attached a piece of cardstock to create the base.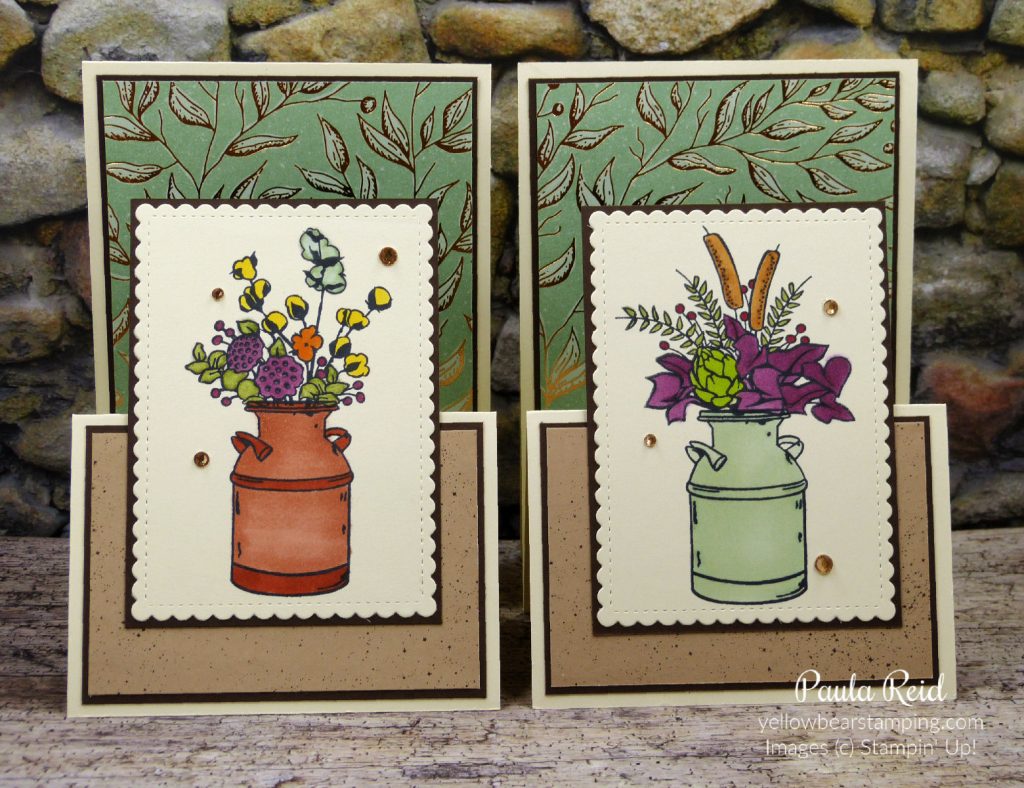 The previous card used one piece of cardstock measuring 10.5cm x 29.7cm (scored at 14.8cm) and one piece measuring 10cm x 29.7cm (scored at 7.2cm and 14.4cm). Today's card uses a piece of Thick Very Vanilla measuring 10.5cm x 29.7cm (scored at 7.4cm and 14.cm) another piece of Thick Very Vanilla measuring 10.5cm x 17.5cm (scored at 14.8). This second piece becomes the back of the card base and the small section is adhered to the main card.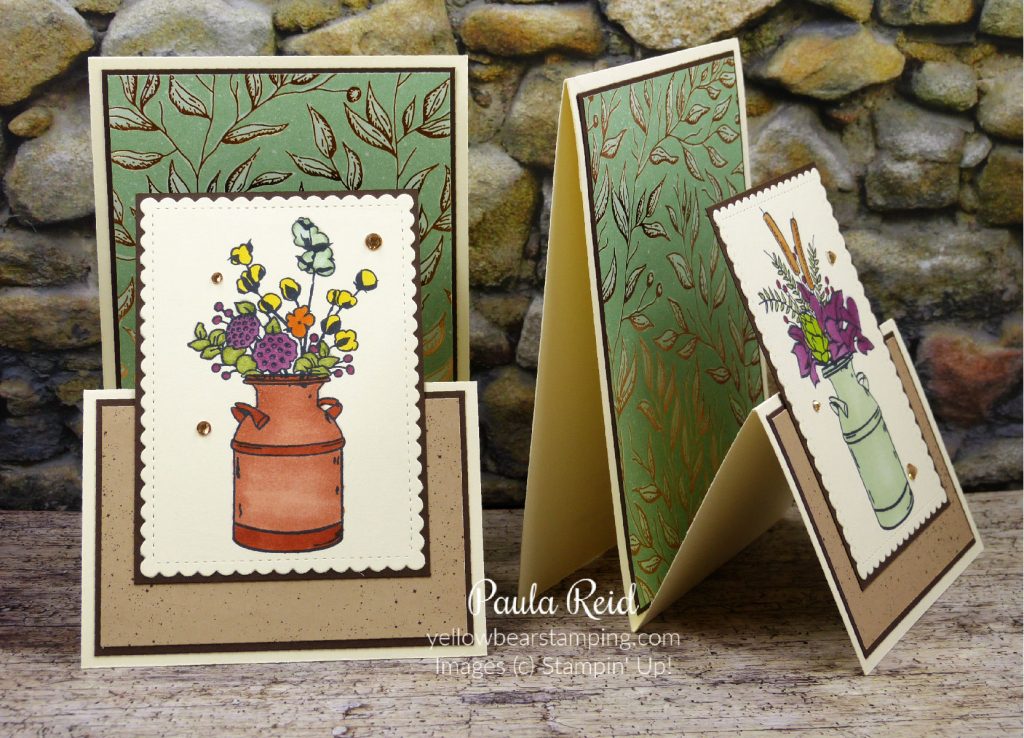 I then added Early Espresso cardstock to the base (3 7/8″ x 5 1/2″) and a piece of the Gilded Autumn Specialty Designer Series Paper (3 3/4″ x 5 3/8″). The front Early Espresso cardstock measures 2 5/8″ x 3 7/8″ and another design of the same DSP measures 2 1/2″ x 3 7/8″.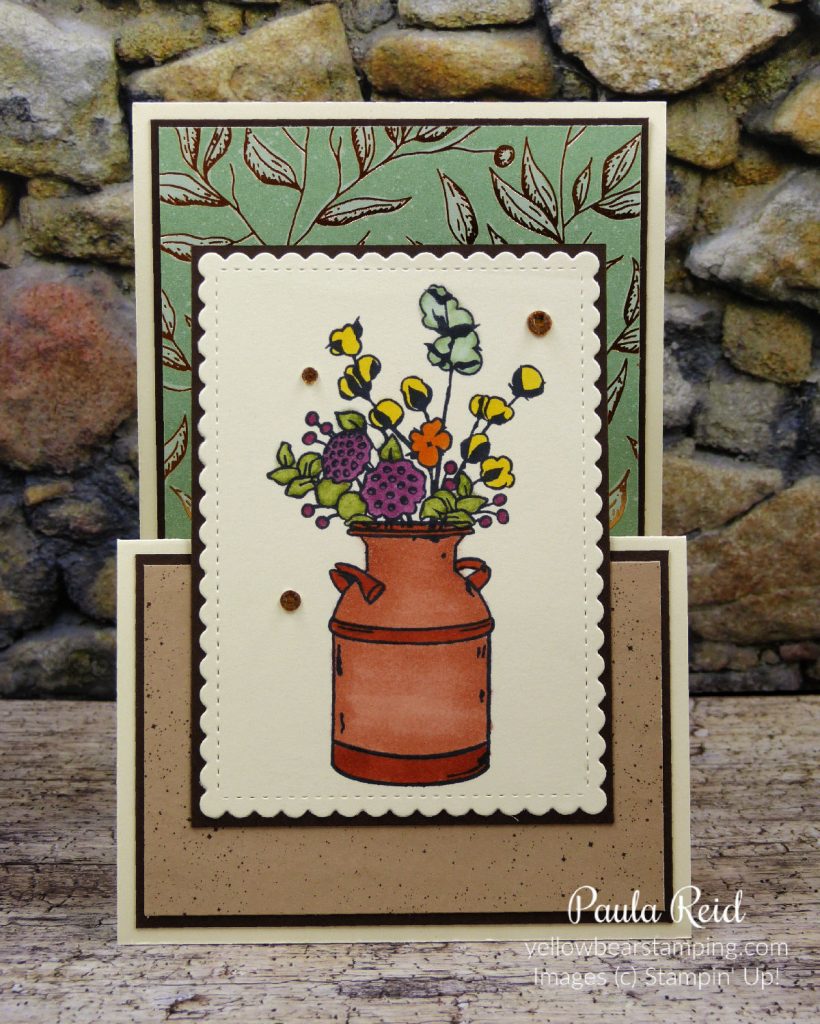 I die cut the largest die from the Stitched So Sweetly set and then stamped my images from Country Home.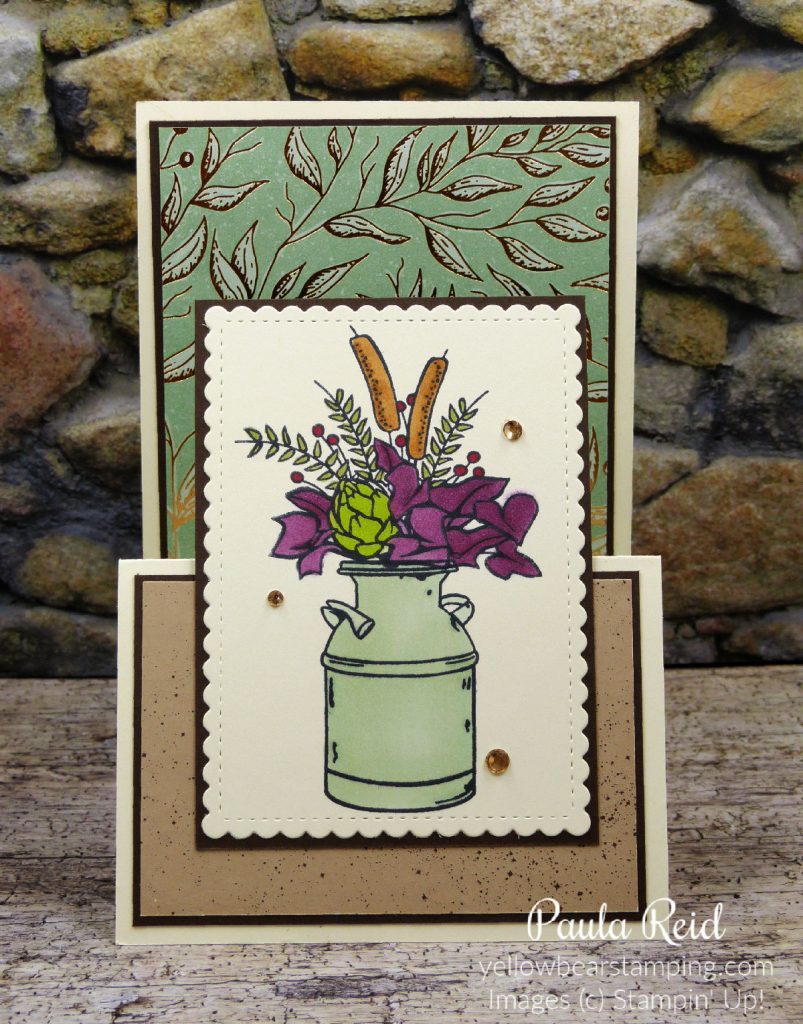 The images are coloured in with our Stampin Blends using a variety of colours that teamed with the papers I'd chosen. After finishing the cards I felt they needed something else so I added some Champagne Rhinestones – a little bit of bling really finishes them off.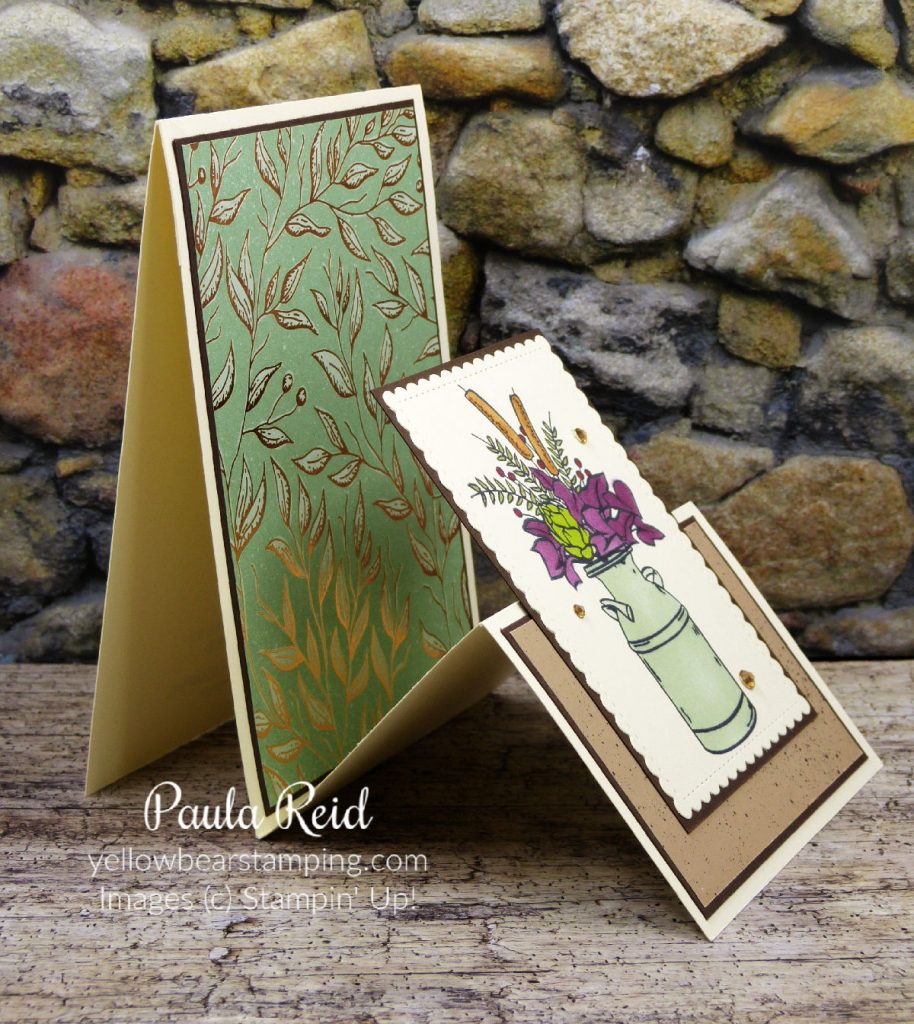 The reason I created the card this way was that I wanted a Very Vanilla mat to be showing around the outside of the Early Espresso and this was the only way I could get the look I wanted. It uses around the same amount of cardstock as my first sample did.
Until next time …