Hi there
Today's card is a variation on a Tri-Fold Shutter card (which I have yet to share with you). I was away last weekend with some fellow demos and CASED this design from one of them. Her card had been made using a 6″ x 12″ piece of cardstock so I adapted the design to fit a 14.8cm x 29.7cm piece of cardstock. I still need to make some tweaks but was pleased with how my first attempt turned out. This card is for my brother who goes for a 'little' (up to 100km) bike ride every Saturday morning.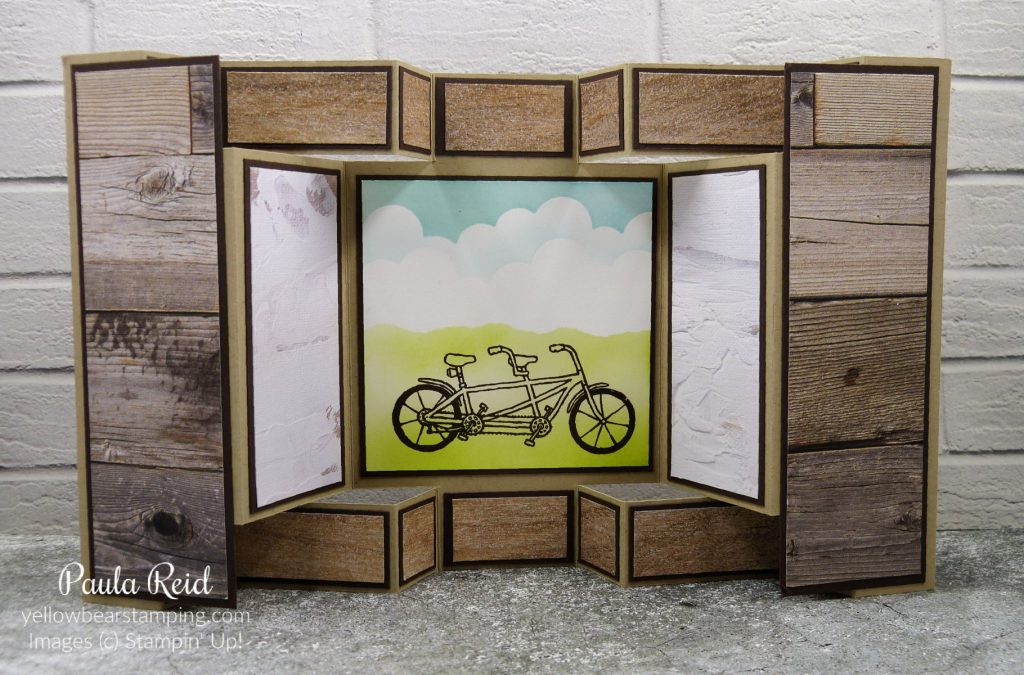 This card has a number of score lines – some go the whole height and some are partial – plus some horizontal cuts to allow the 'concertina' effect.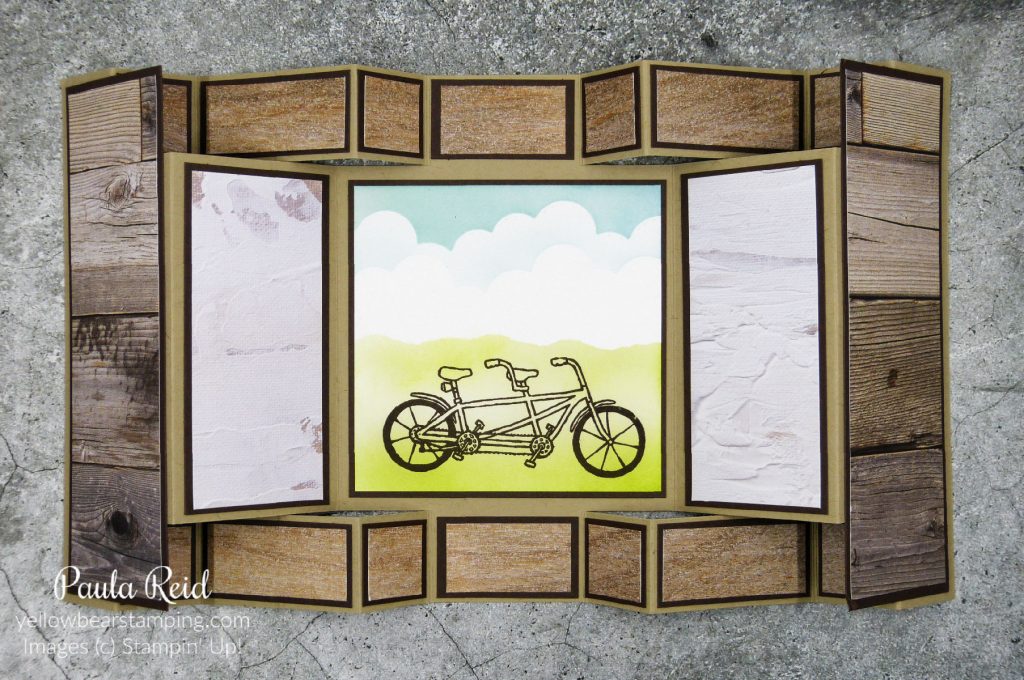 I don't have any current bike stamps so borrowed this retired image. The background sponging of the clouds and grass really bring the image to life. I used the new Basic Borders dies to create my cloud template and sponged with my Blending Brush and Balmy Blue. The grass is Granny Apple Green.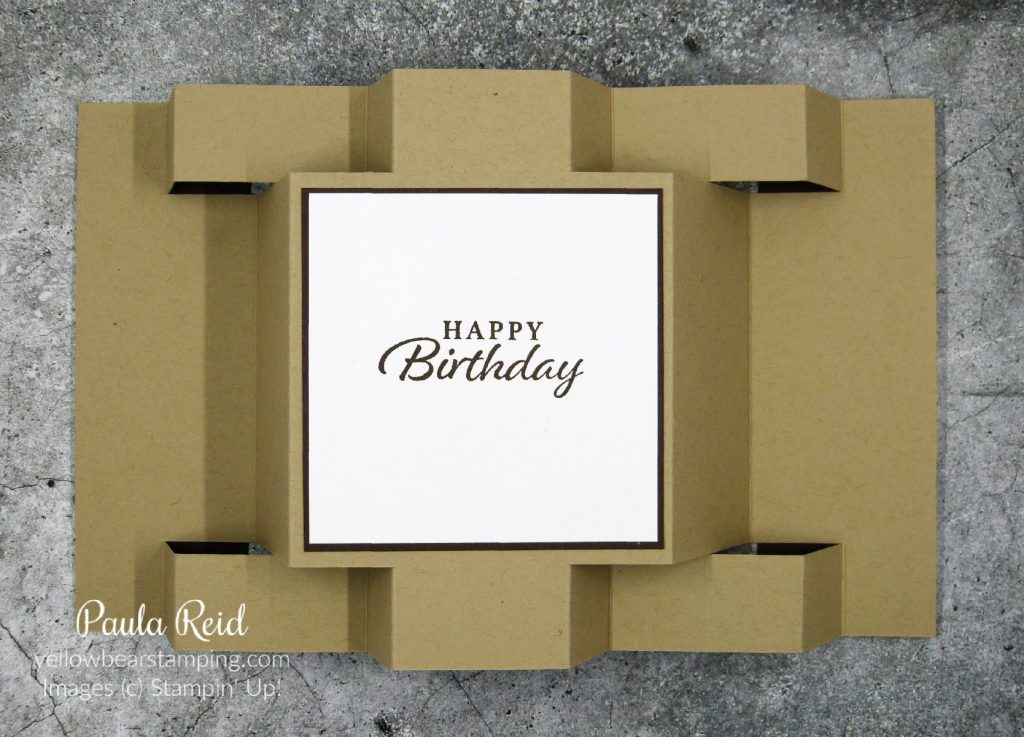 There is space on the back to write your message so that the front scene doesn't get spoilt. My card base is Crumb Cake and I used the In Good Taste Designer Series Paper (DSP) matted on Early Espresso.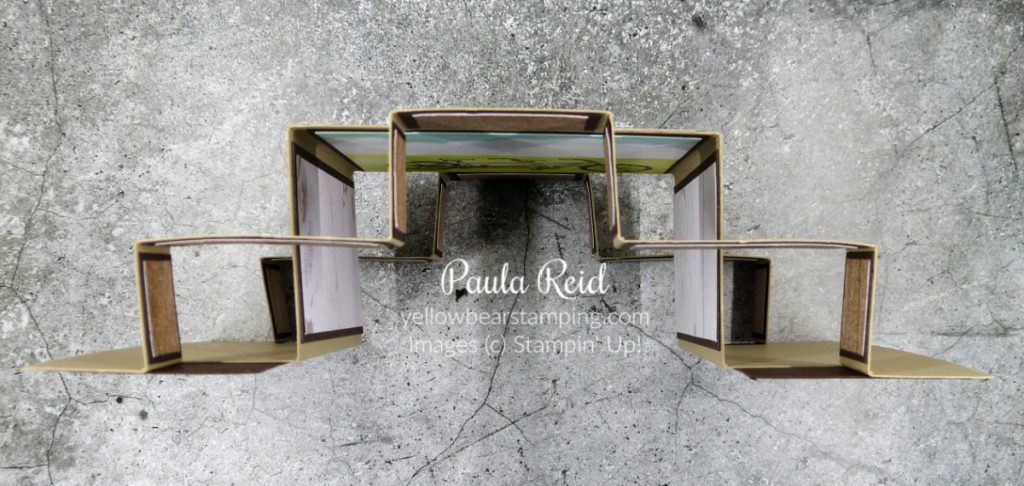 The view from the top shows all the folds.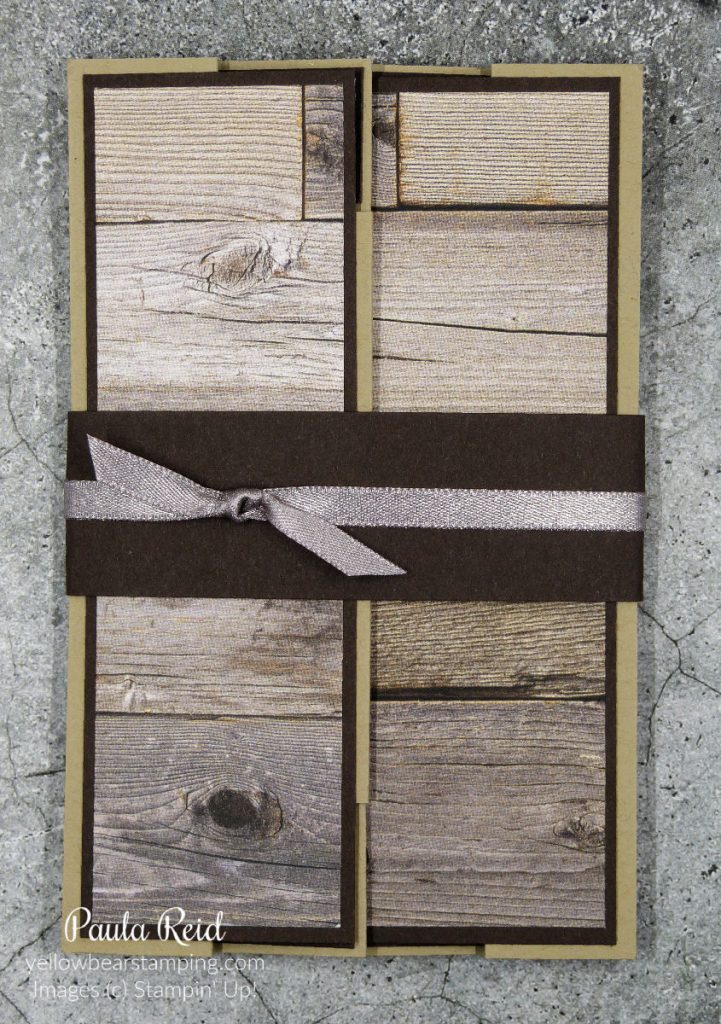 And here it is ready to go in an envelope. The 'belly band' is Early Espresso with some Gray Granite Shimmer Ribbon wrapped around then a separate length added – tied in a knot. There is a bit of work in this card but the end result was so worth it.
Have a great weekend. Until next time …