Hi there
What a year it's been and what better way to finish off than with another Fun Fold card. When you're in need of a Fun Fold card head over to the 'Search' field at the top of my blog and enter 'Fun Fold' and you'll have 52 to select from. Card number 52 is a favourite design which I've called a Fold Over Card. Check out some previous ones here and here. The last one includes the measurements.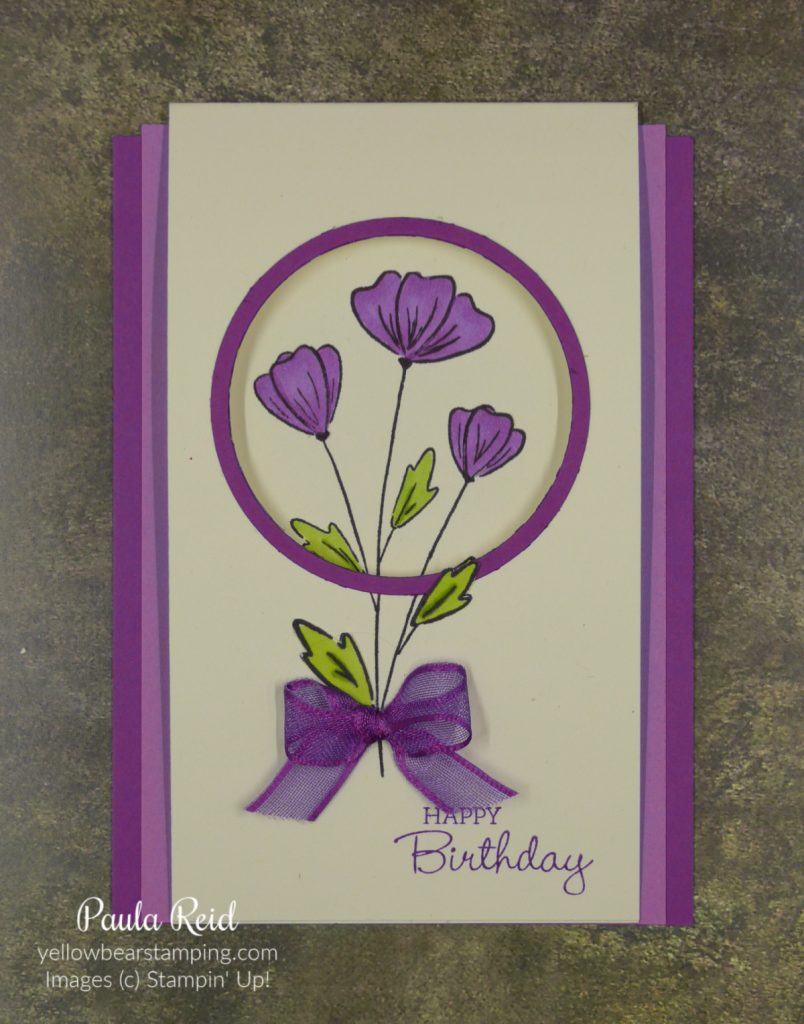 For this card my colour combination is Gorgeous Grape and Highland Heather with a touch of Granny Apple Green and I've used the Flowers of Friendship stamp set.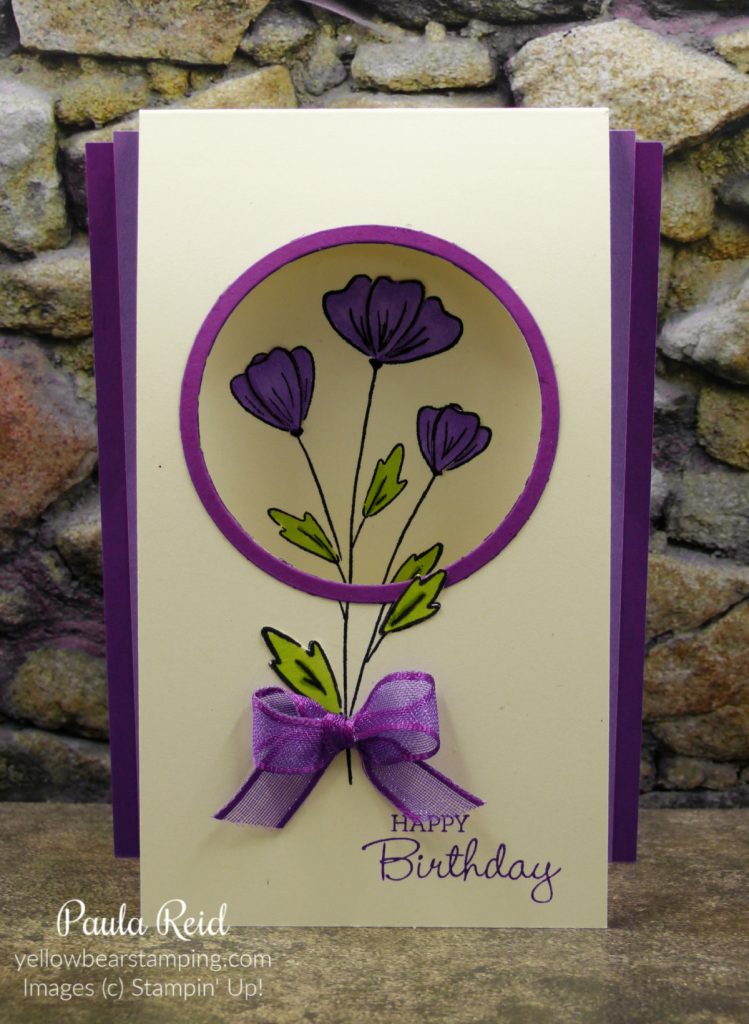 I prefer to use my Stamparatus for this card so that I know my top and inside images will be in exactly the same place. I've started using my Stamparatus more of late – it's a great tool to have in your kit not only for straight stamping but if you need to reink your stamp for some reason you know that when you re-stamp you'll still be lined up. There are also some great techniques you can achieve with the Stamparatus. To find what these are type 'Stamparatus' in the Search field at the top of my blog.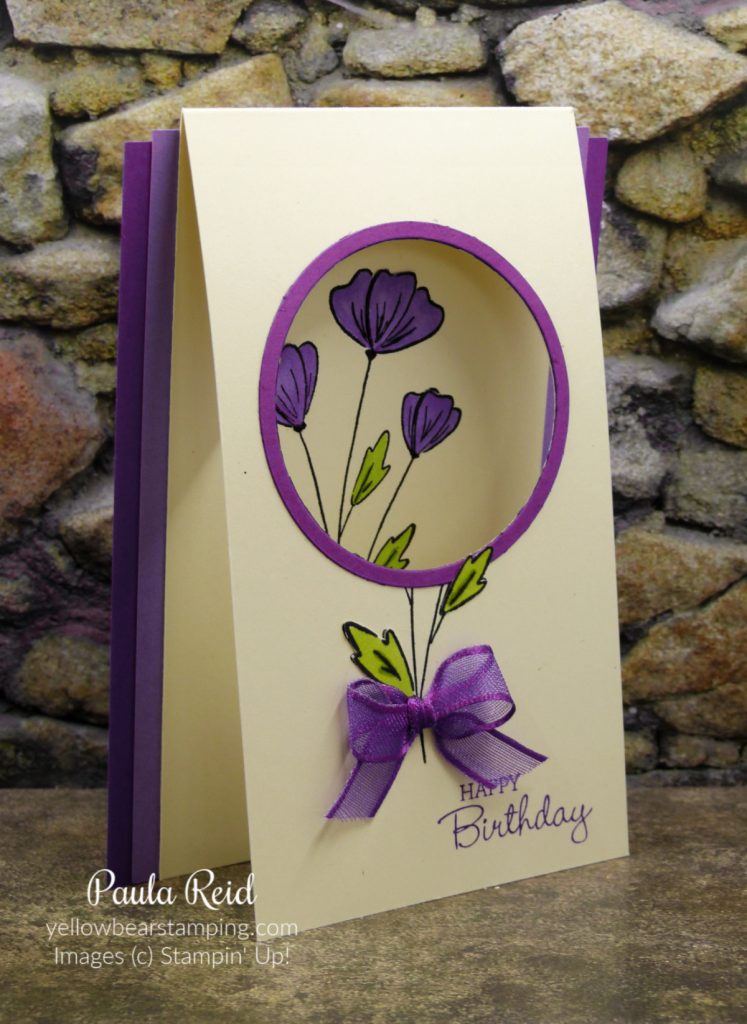 The stamped circle cut out didn't go to waste – I 'fussy' cut the centre petals from each flower and then adhered them on top of the inside image to give a bit of dimension. For the petals on the front I stamped the images on a scrap piece of card stock, coloured them in with Stampin' Blends, 'fussy' cut them and adhered. The reason I did this was that Stampin' Blends tend to 'bleed' through the cardstock and I didn't want this showing on the inside plus it again adds dimension to the front of the card.
I hope you've enjoyed seeing the different Fun Folds I've shared during the year. When I started back in January I wasn't sure if I'd have enough to share one per week for the whole year but I needn't have worried as I still have more to share.
I hope you all have a wonderful New Years Eve and I look forward to sharing more creative projects with you in 2022.
Until next time …