Hi there
I came across a card idea I'd saved from years ago and decided to recreate it to fit our metric cardstock and current products.
The original card used half a sheet of cardstock for the base and the flap. What I wanted for my card was to recreate the 'flap' on the side and still have the card being a standard sized card. To achieve this I added an extra bit of cardstock for my 'flap'.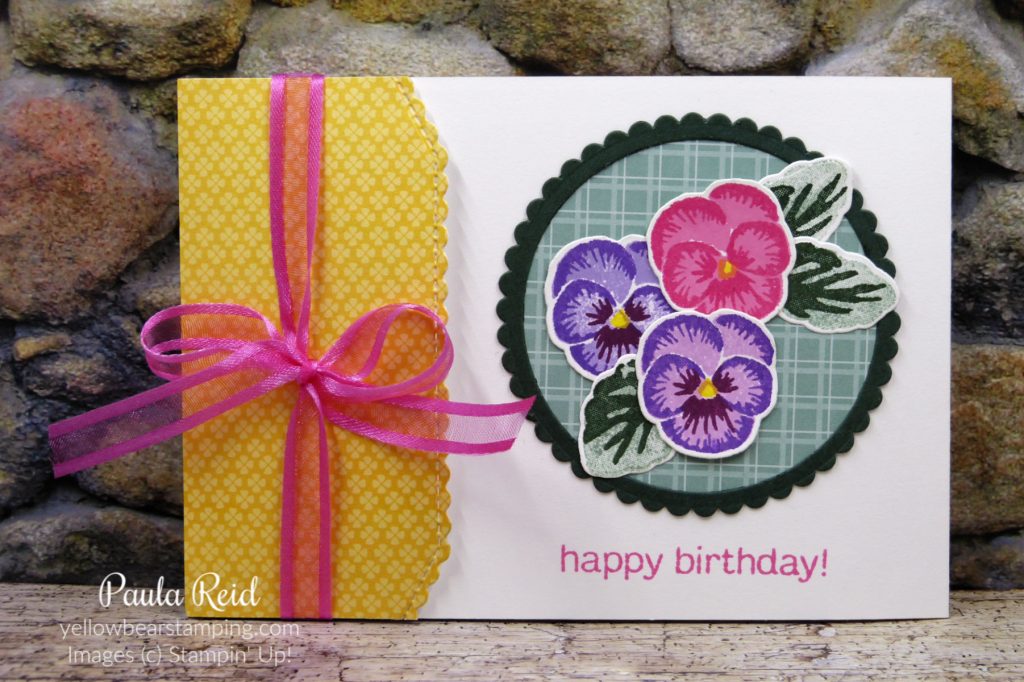 And here is my finished card featuring products from the Pansy Petals Suite. I used a half sheet of cardstock (10.5cm x 29.7cm) scored in half with the fold being on the right hand edge. I then attached the 'flap' to the left hand side of my base. The 'flap' measures 10.5cm x 7.5cm – scored at 2cm. Before creating my decorative edge I adhered a piece of Designer Series Paper (DSP) measuring 10.5cm x 5.5cm. The Basic Borders Dies has six different designs – I liked the scalloped stitched edging to coordinate with the scalloped circle mat behind the pansies. The ribbon is adhered to the back of the card on top of the join so looking at the back you wouldn't know the 'flap' had been added. All the components for the front were bits I had lying around on my desk – I've given myself a challenge to use them up and not have them just 'sit' there and then eventually get thrown out.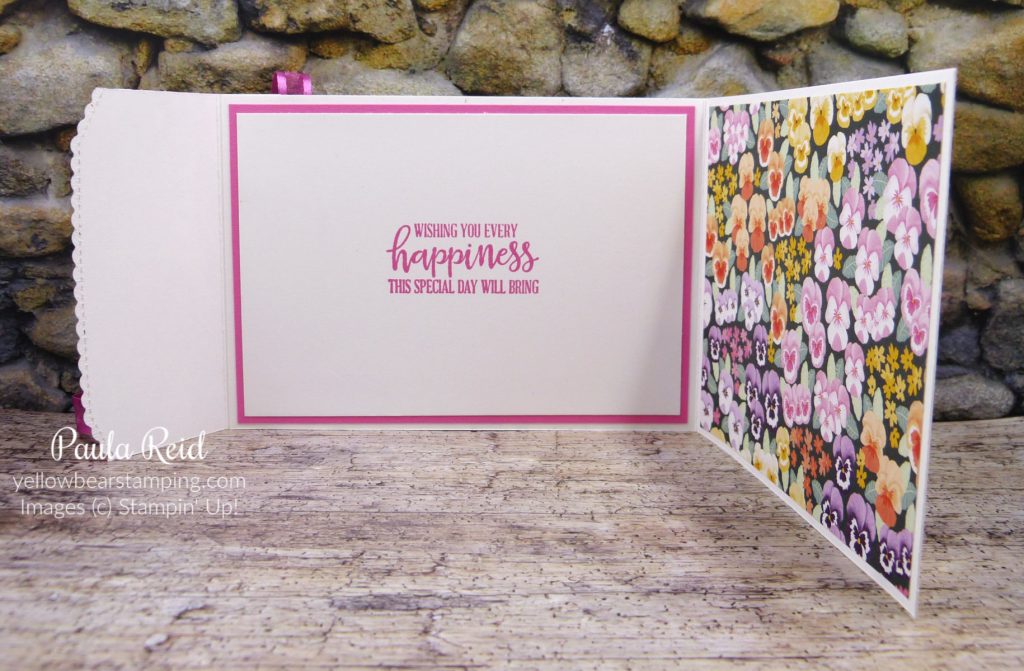 To break up the 'whiteness' of the inside I adhered another piece of coordinating DSP from the Pansy Petals but you could stamp another image on here if you liked or use it for writing your message. When I use a White or Vanilla base I like to add a coloured mat to the insert so for this card I used the same colour as the ribbon – Polished Pink.
I hope you've enjoyed this new quick and easy fun fold – until next time …