Hi there
There have been a number of Tower Pinwheel cards on social media lately and I finally jumped on the band wagon and made one. As is often the case, card designs are made to fit US cardstock which is wider and shorter than metric cardstock. So after a few trials I managed to get measurements to fit metric cardstock and our C6 envelopes. I can now get two cards from a sheet.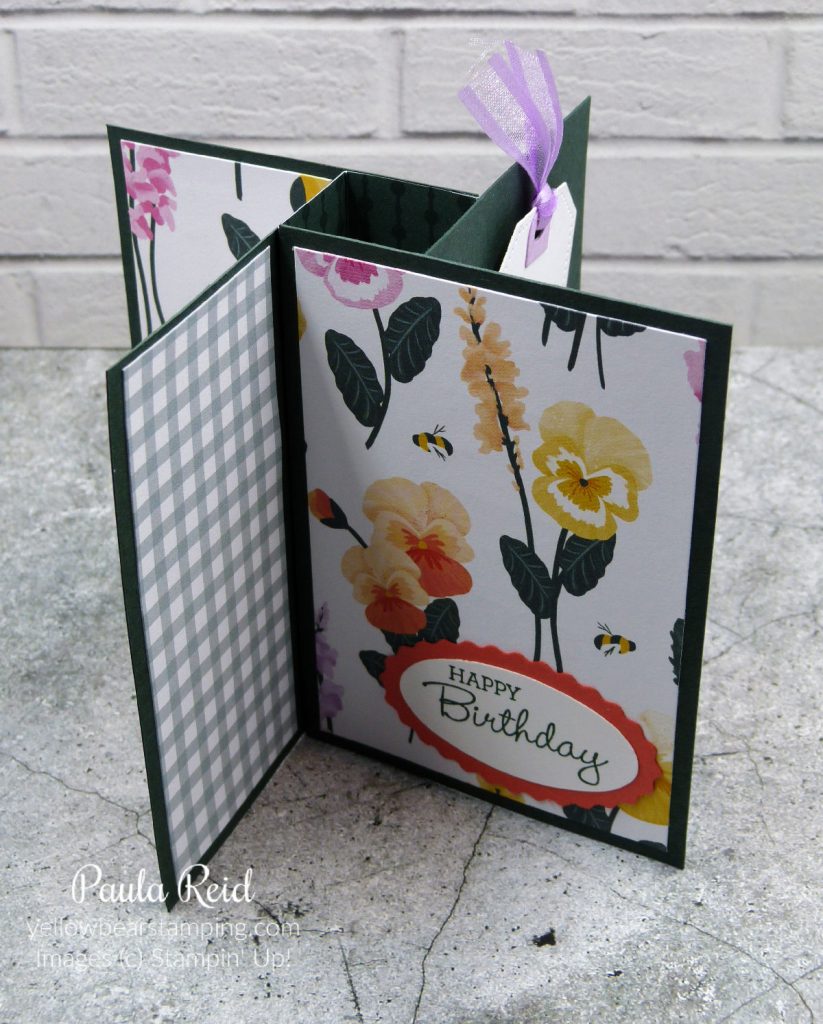 There are a couple of different ways to make this – some use cardstock for the central tower and some use Designer Series Paper (DSP). I went with the DSP option so that my card wasn't too bulky. With the DSP option you make the central 'tower' and then add the 'blades' to the tower. If you make it all from cardstock the 'tower' and the first 'blade' are all one piece.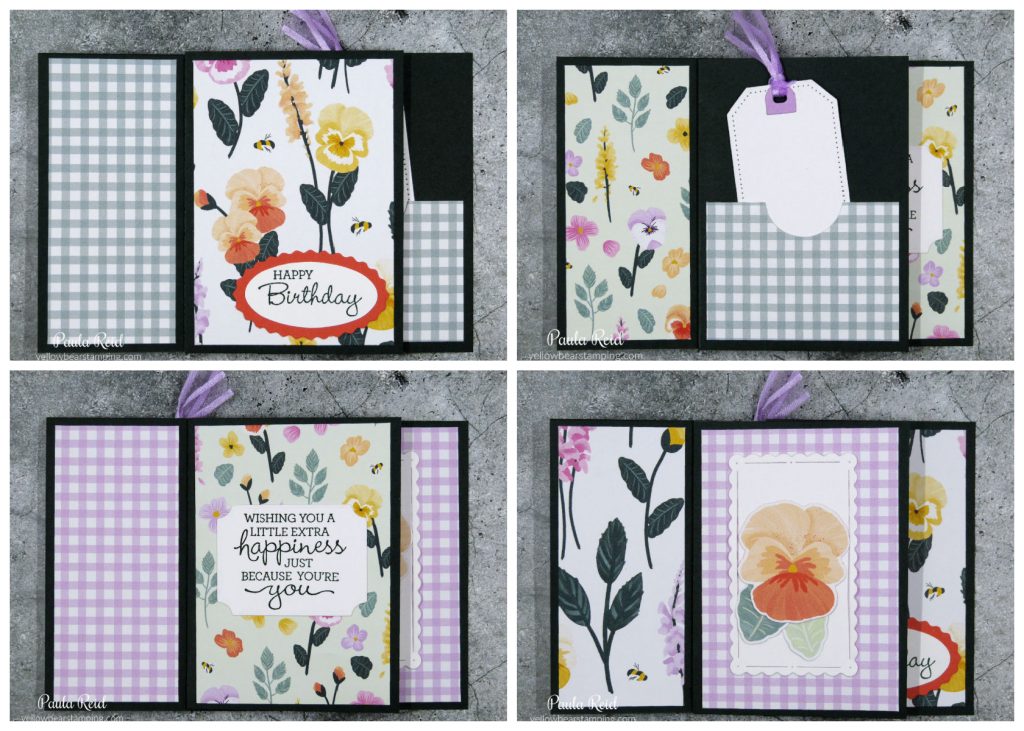 The front of each 'blade' is decorated with DSP from the Pansy Petals paper measuring 7cm x 10cm and the back DSP measures 4.5cm x 10cm. I had a bit of a play with positioning my DSP so that the outer panels match and compliment the main panel when the card is flat. The first panel uses the Double Oval punch for the sentiment and mat. To accommodate an area to write your personal message I created a pocket and added a tag from the Tailor Made Tags dies on the second panel. For the third panel I included another sentiment from the Pansy Patch which was die cut from the Tasteful Labels Die. For the last panel I die cut one of the large pansies and a couple of leaves from the DSP which coordinate with the Pansy Dies. These have been adhered to one of the label dies from the Scalloped Contours Dies.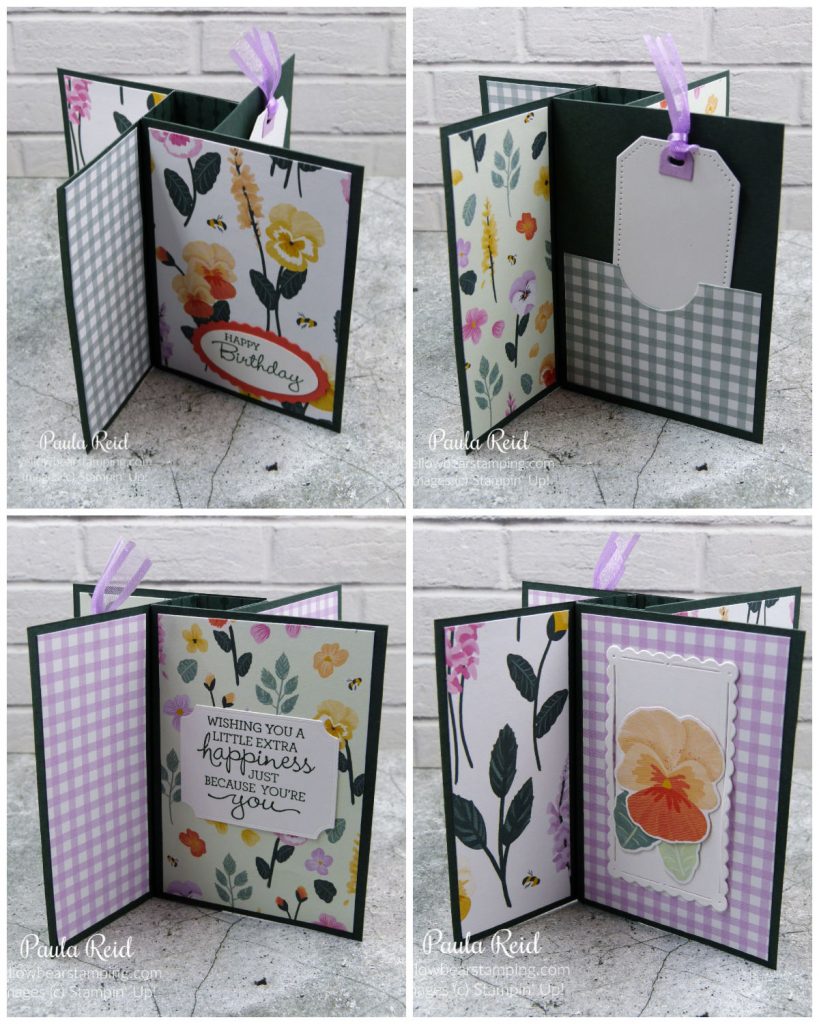 The central 'tower' of DSP measures 10.5cm x 11.5cm and is scored at 2.5, 5, 7.5 and 10cm along the 11.5cm edge. Once you have made the tower and adhered the 'blades' the fun then begins on how you want to decorate it. I used a number of components for my card and by having the 'tower' thinner it allowed me to add a range of components to the 'blades' which didn't make the overall card too thick. It fits easily into our regular C6 envelopes.
What DSP/stamp sets do you have that you could recreate this card with?
Until next time …