Hi there
No – this is not a 'car' card but a card that has a 'V' and a 'W' fold in it. I CASEd this card from a US demo – Susan Campfield.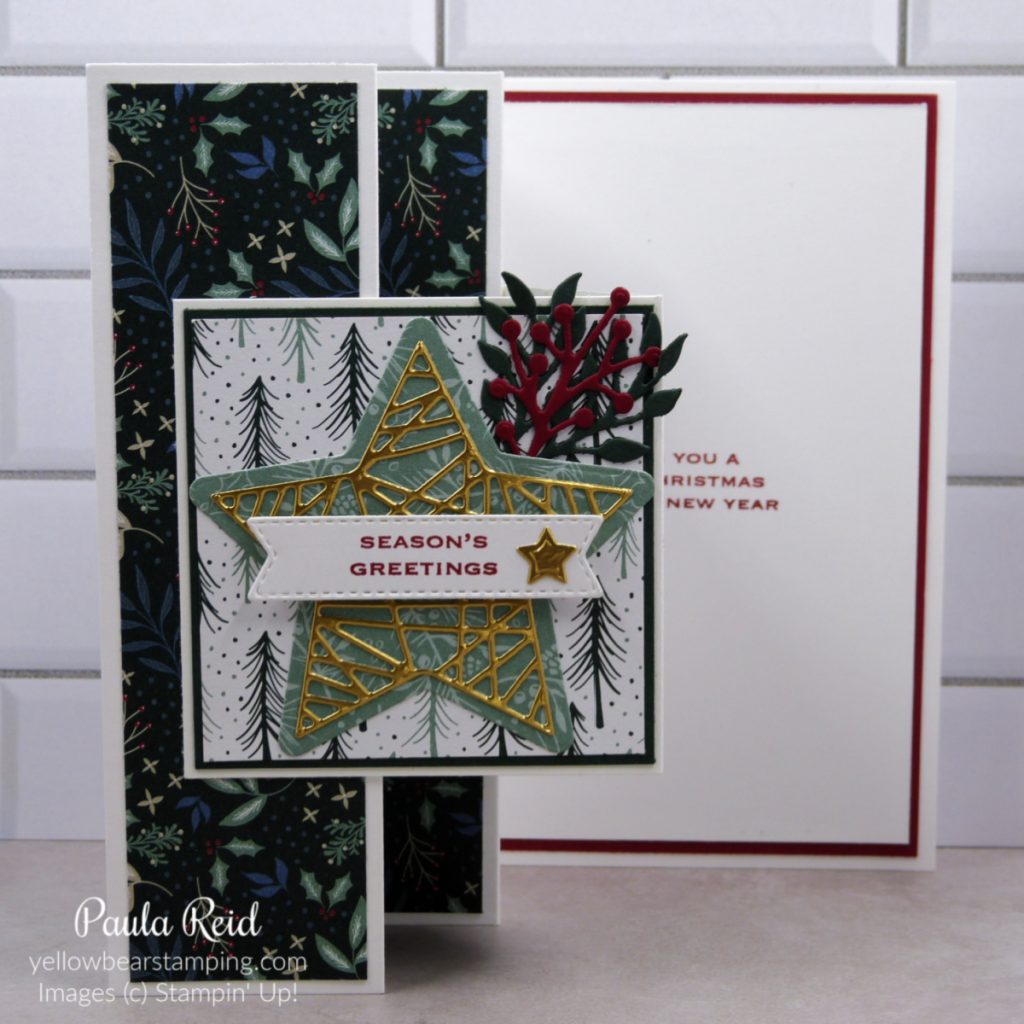 The card base measures 11 1/8″ x 14.8cm and is scored at 1 7/8, 3 1/2, 5 1/4 and 7″. When the card is folded shut it will measure a standard metric card of 10.5cm x 14.8cm. The front panel measure 7.5cm x 15cm and is scored at 7.5cm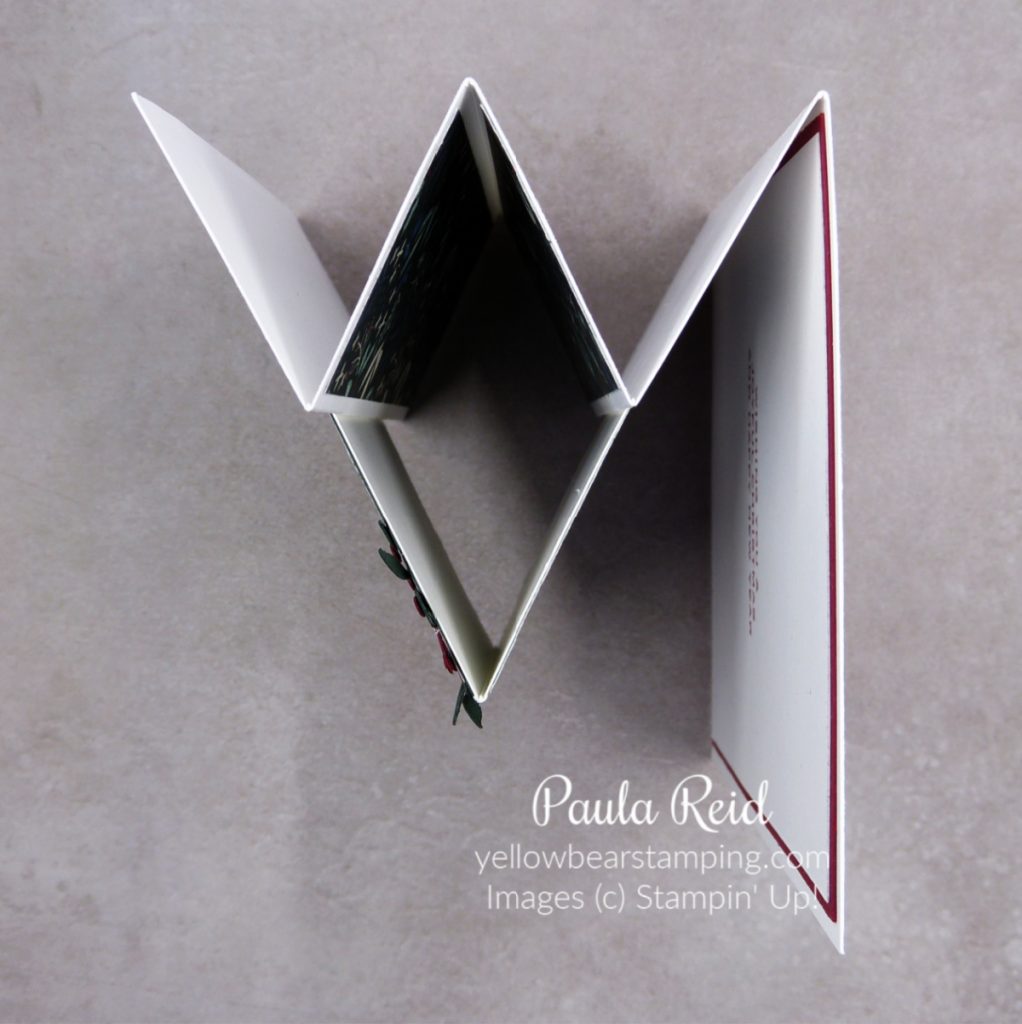 From the top view you can see why it's called a 'VW' fun fold.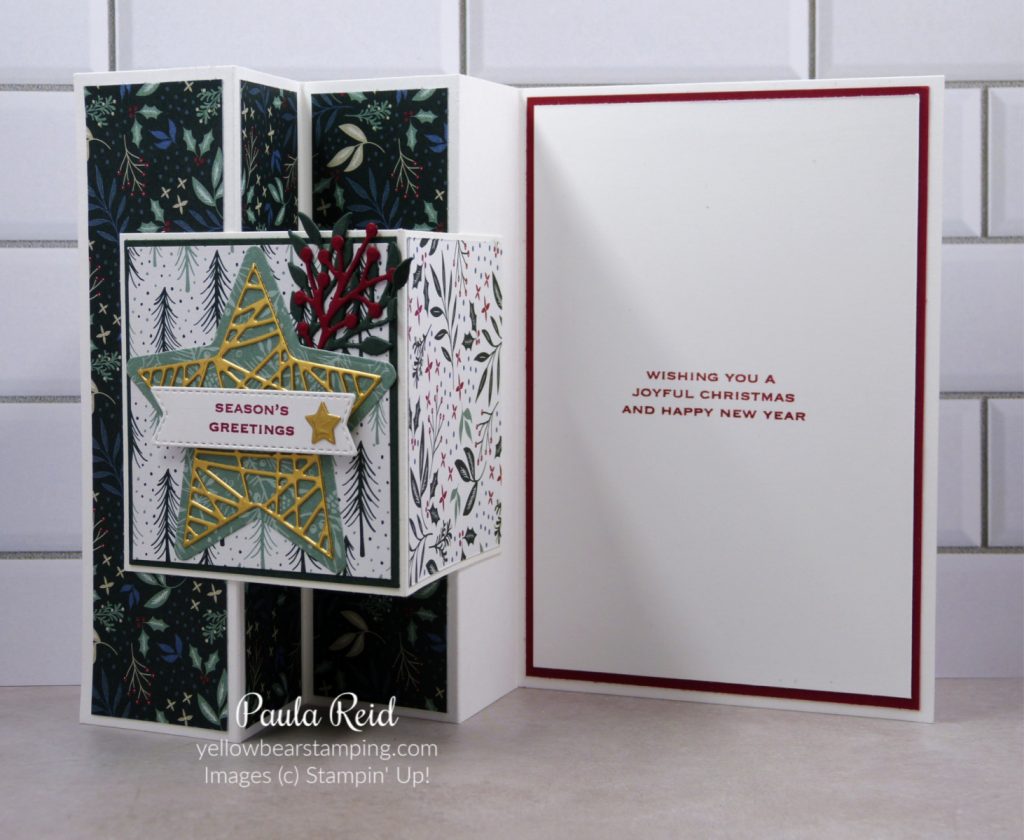 I've used the Tidings of Christmas Suite for this card – stamp, dies and Designer Series Paper (DSP). The DSP strips measure 1 1/2″ x 14.3cm and the square for the front is 7cm with a mat of Evening Evergreen measuring 7.2cm.
I really like this card design and plan to use it again to showcase some of the new products in the upcoming January to July Mini catalogue.
Until next time …