Hi there
There are a number of variations for 'Window Cards' and this one uses a piece of Window Sheet so you can see through to the greeting on the inside of the card.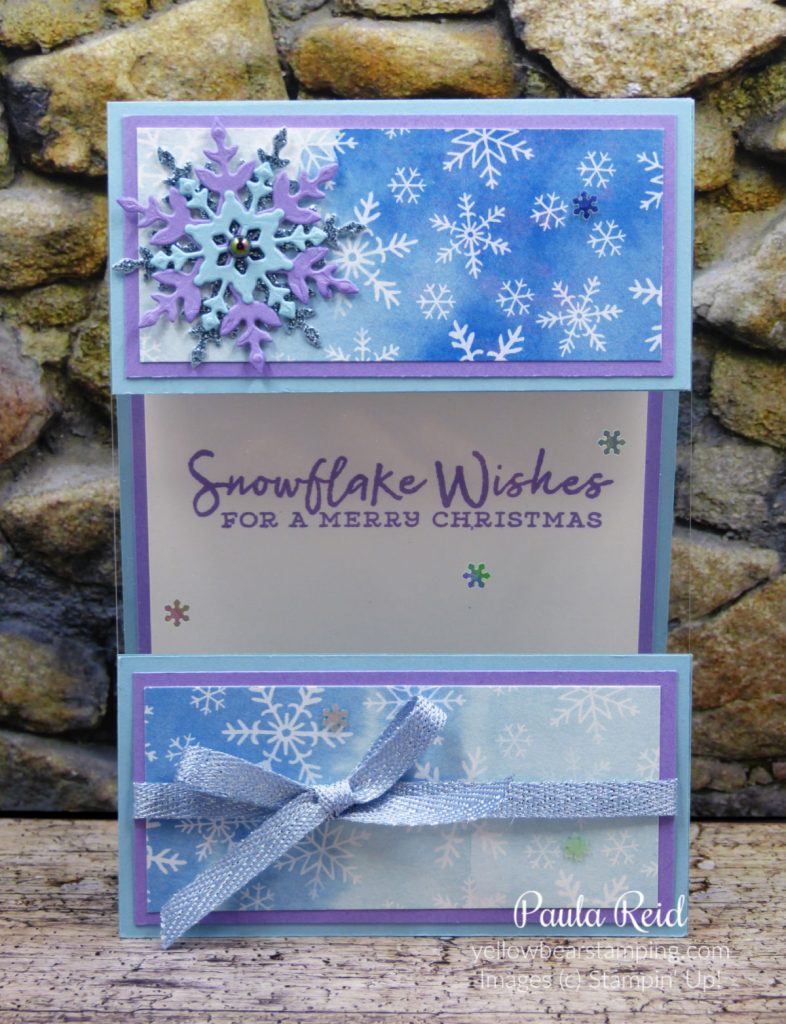 The card base measures 19.5cm x 10.5cm and is scored at 5cm – the 5cm section becomes the top front portion of your card. You will need three additional pieces that measure 5cm x 10.5cm to complete the card base. In addition you'll need a piece of Window Sheet measuring 6.5cm x 10.5cm, two mats measuring 4.5cm x 10cm, two pieces of Designer Series Paper measuring 4cm x 9.5cm.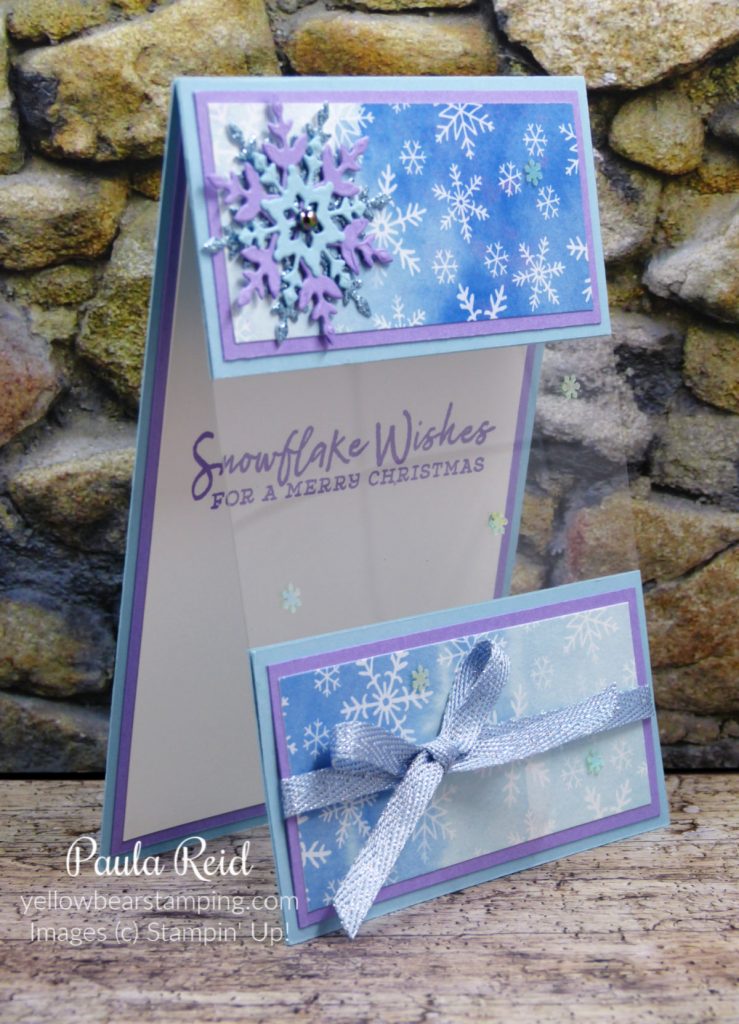 The Window Sheet is sandwiched between the upper and lower pieces of cardstock. Cardstock has been added on top of the Window Sheet to strengthen it and so that you don't see the joins of the Window Sheet to the cardstock. TIP: if you want to stamp an image or sentiment onto your Window Sheet make sure you use StazOn ink.
I have one more Fun Fold card to share with you next week – that will make 52 different types of folds you now know how to make.
Until next time …