Hi there
I hope you're enjoying the new Annual Catalogue and the new In Colours – do you have a favourite colour yet? Pebbled Path is a favourite and coordinates with lots of colours. Wild Wheat was my least favourite but it's starting to grow on me the more I use it.
When I first looked through the catalogue the Fun on Wheels bundle (page 90) jumped out at me and I knew who would be the first recipient of a card made with this bundle. My brother is a 'MAD' keen cyclist and thinks nothing of going for a 100 – 150km (62 – 93 miles) bike ride on a Saturday morning.
Last week he celebrated his birthday and here's the card I made for him – it's a slider card.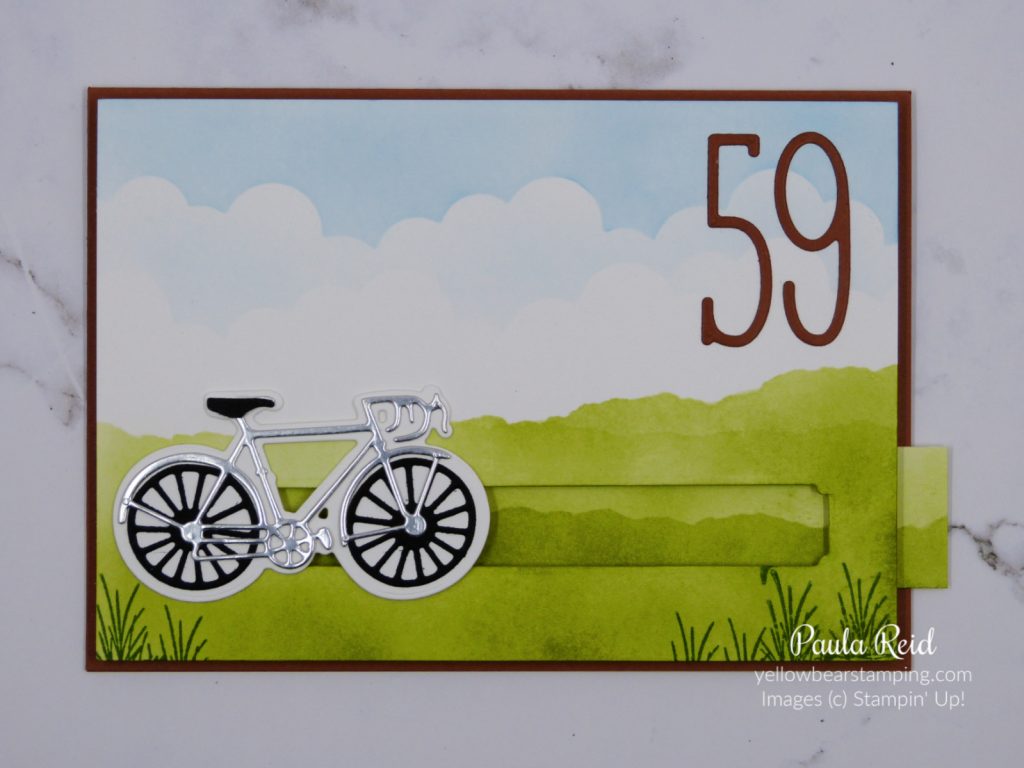 The bike moves across the front of the card by pulling the strip that is sticking out on the right. It also reveals the sentiment as the bike moves along. The background 'scene' has been created using blending brushes, ink (Azure Afternoon for the sky and Old Olive for the grass) and the Basic Borders dies.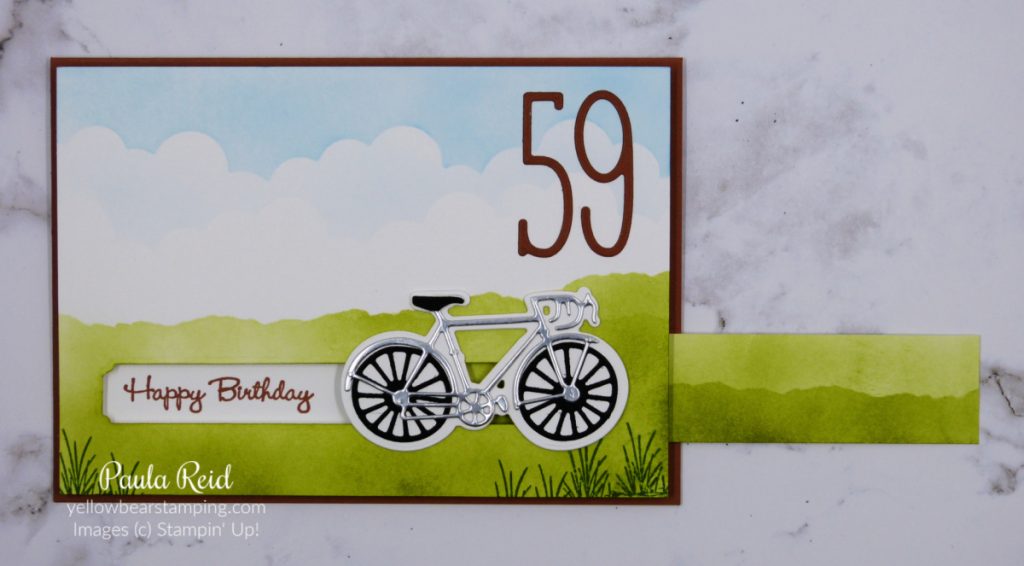 The bike has been die cut in two parts – the frame and the wheels – then adhered onto a solid bike die cut. To make it easy to adhere I added Adhesive Sheets to my cardstock/foil before die cutting. Adhesive Sheets are a must in my craft space – if you don't own any I highly recommend adding them to your next order – they are so useful and save you getting glue everywhere.
Check out my business Facebook page for a video of the card in action.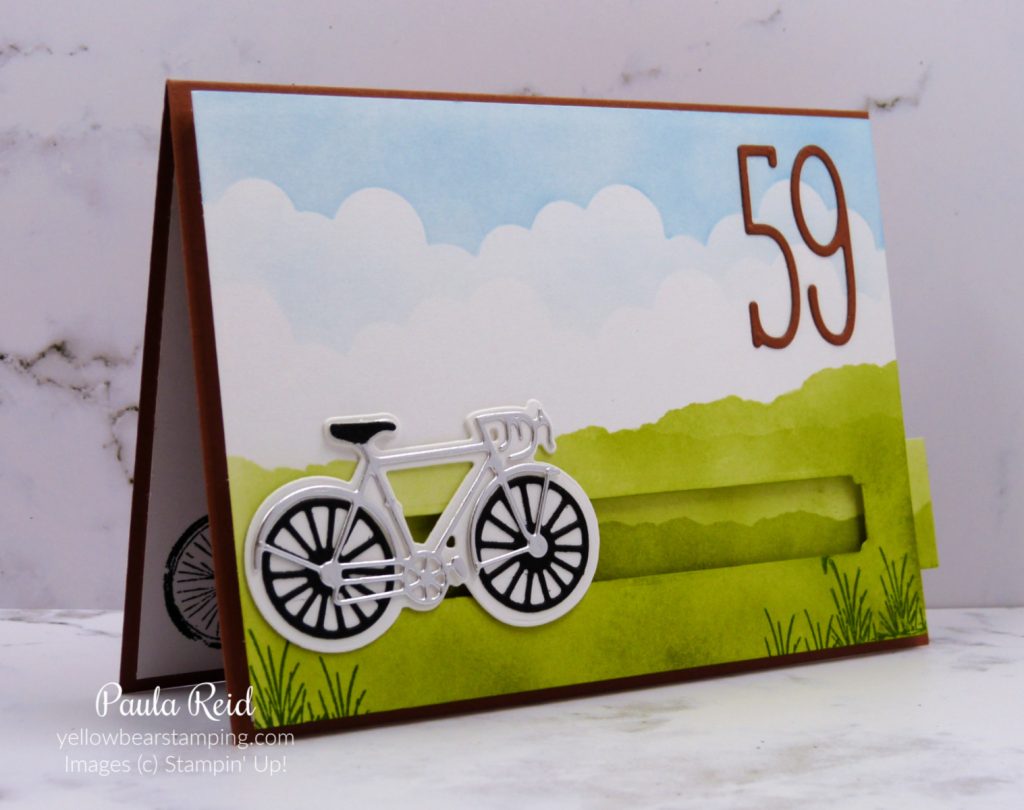 If you haven't received a copy of the new 2023-2024 Annual Catalogue and would like one please let me know and I'll get one sent to you.
Until next time …