Hi there
The 2019 Occasions Catalogue is about to retire – only one more week.  One of my favourite suites from this catalogue has been the Happiness Blooms suite.  Included in this suite are the Memories & More Note Cards & Envelops and the Memories & More Card Pack.  These can be used for memory keeping or as I've done created quick and easy cards.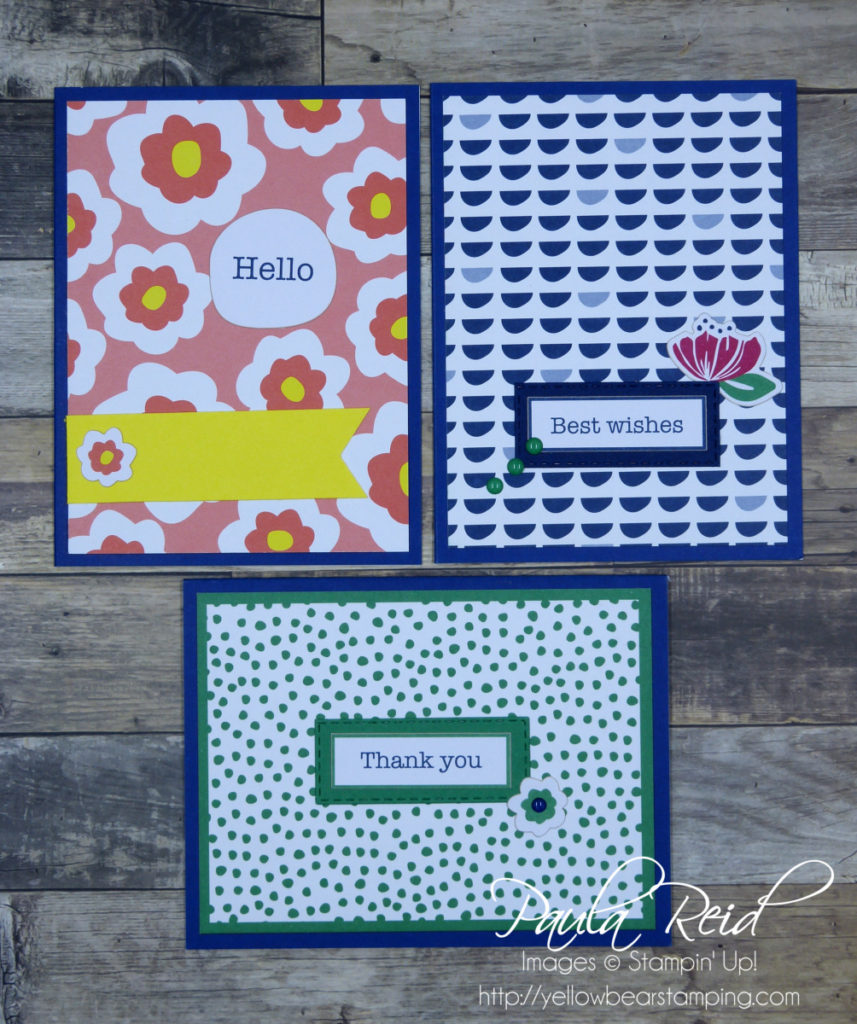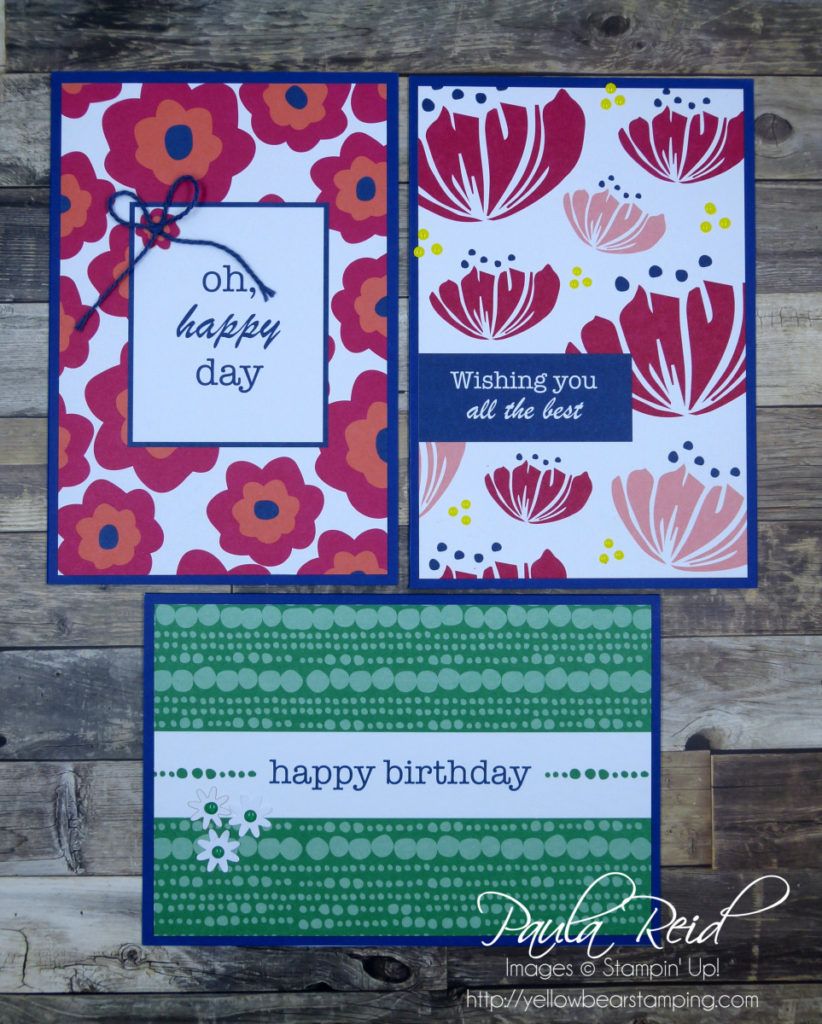 The card pack includes 50 double-sided cards (2 each of 25 designs) in 7.6 x 10.2 cm and
10.2 x 15.2 cm sizes; 6 single-sided 10.2 x 15.2 cm speciality cards and 4 sticker sheets.  I've also used some of the Happiness Blooms Enamel Dots (which are carrying over to the new 2019-2020 Annual Catalogue).
I love the vibrant colours that have been used in this suite – not everybodies 'cup of tea' 🙂
A lot of the cards and stickers already have sentiments printed on them so it's a quick way to create a card.  On some of them I've added a mat to the sentiment using the Rectangle Stitched Dies (which are also carrying over).
If you would like to purchase these products contact me by Friday night so I can order them before they are gone for good.
This time next week and the new Annual Catalogue will be live – if you still need to get your hands on a copy let me know and I'll get one sent to you.
Until next time …