Hi there
I hope you've enjoyed seeing an alternative way to use the Memories & More Card Pack.  To see more card packs check out pages 192 – 193 of the Annual Catalogue.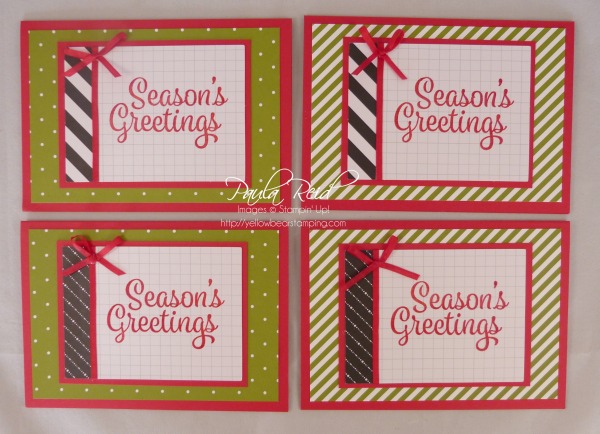 For the cards that were printed in Black I decided to add Real Red as the accessory colour.  The Real Red ribbon is found on page 29 of the Holiday Catalogue.  It's a nice solid thin ribbon – 1/8″ wide.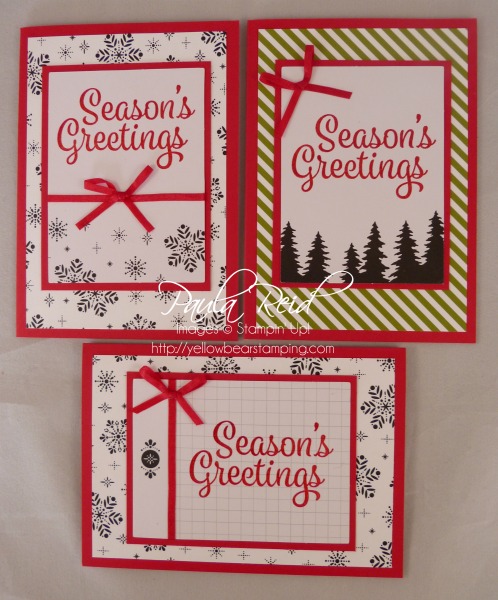 The card pack and the DSP that I've used on these cards are part of the Merry Little Christmas Suite which is displayed on pages 10 to 14 of the Holiday Catalogue.  Check out all the wonderful components that make up this suit.