Hi there
How many of us are Designer Series Paper (DSP) hoarders?  We buy our lovely DSP but then don't want to cut into it – well that is all changing with 'Love It Chop It'.  When we chop our DSP into card front sizes we are more likely to use it to create beautiful cards.  This month in my card classes I shared ideas of how to then cut the card front into a number of different designs to create over 20 layouts.  Here are the cards I made – I hope this inspires you to cut up your DSP and make beautiful cards to give away.
Warning – there are a few photos to follow 🙂
I created a mix of portrait and landscape cards – first up are the portrait designs: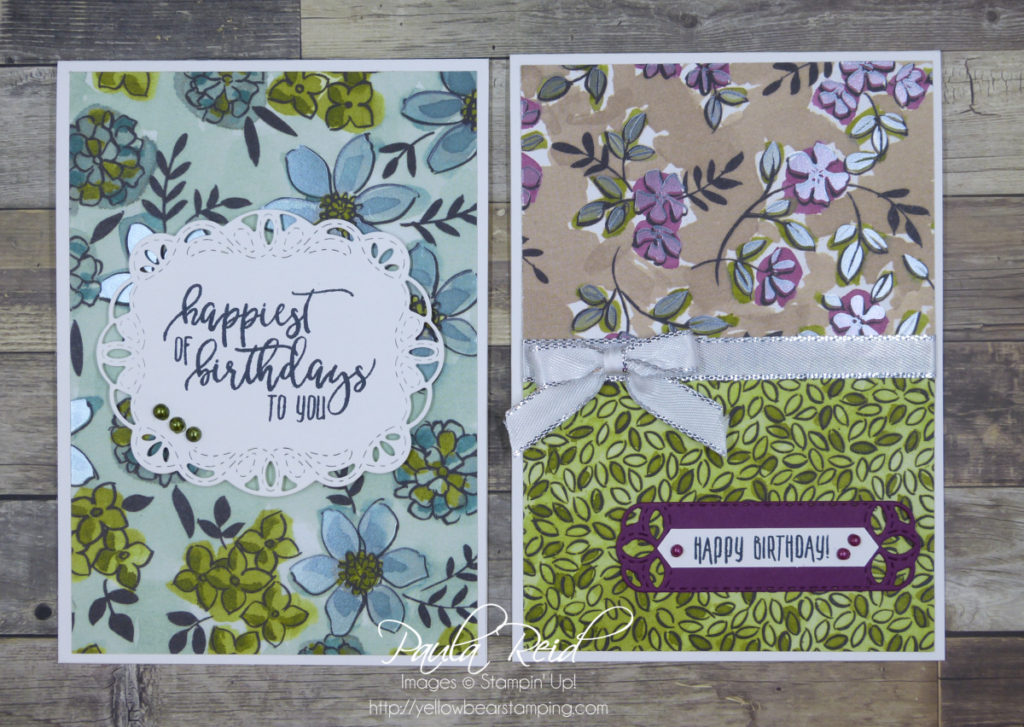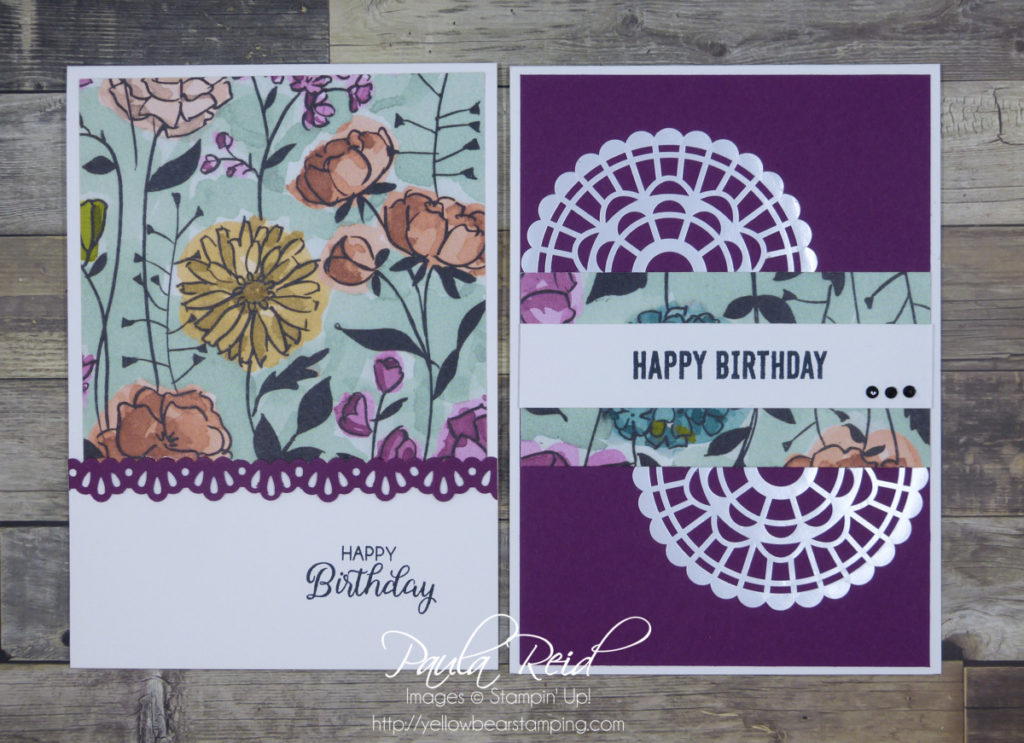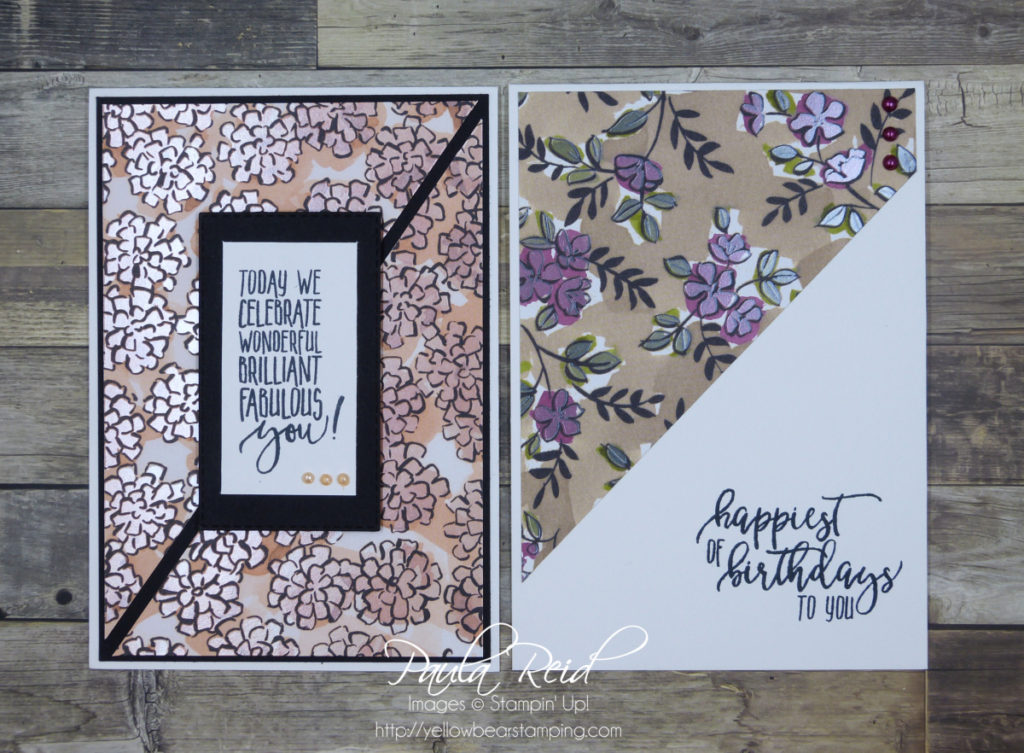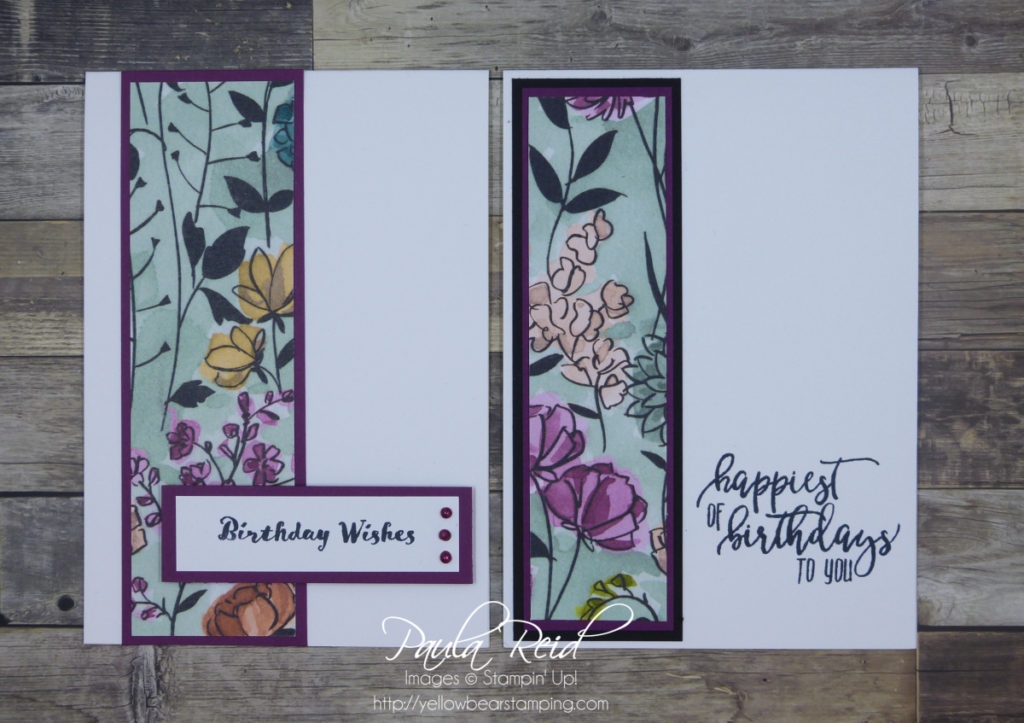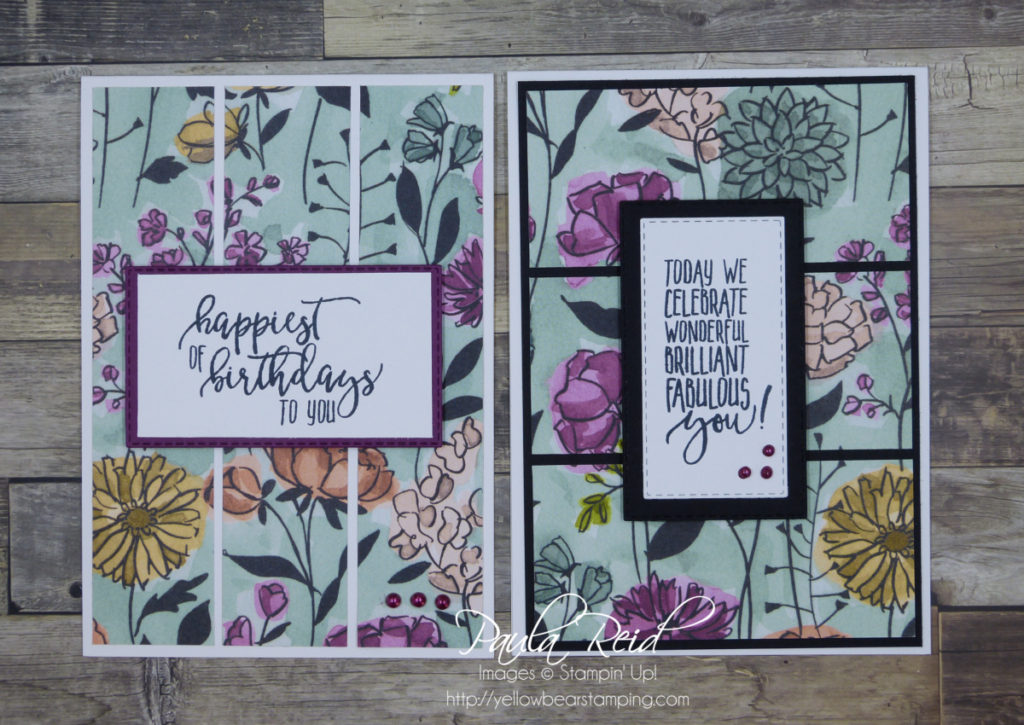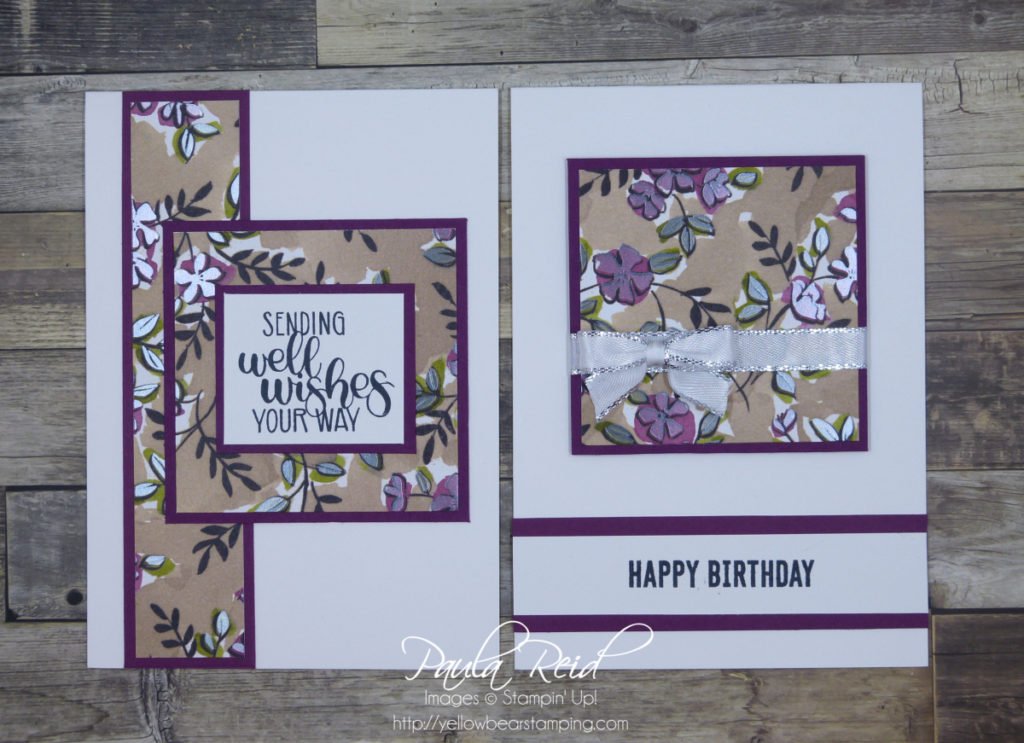 and now for the landscape designs: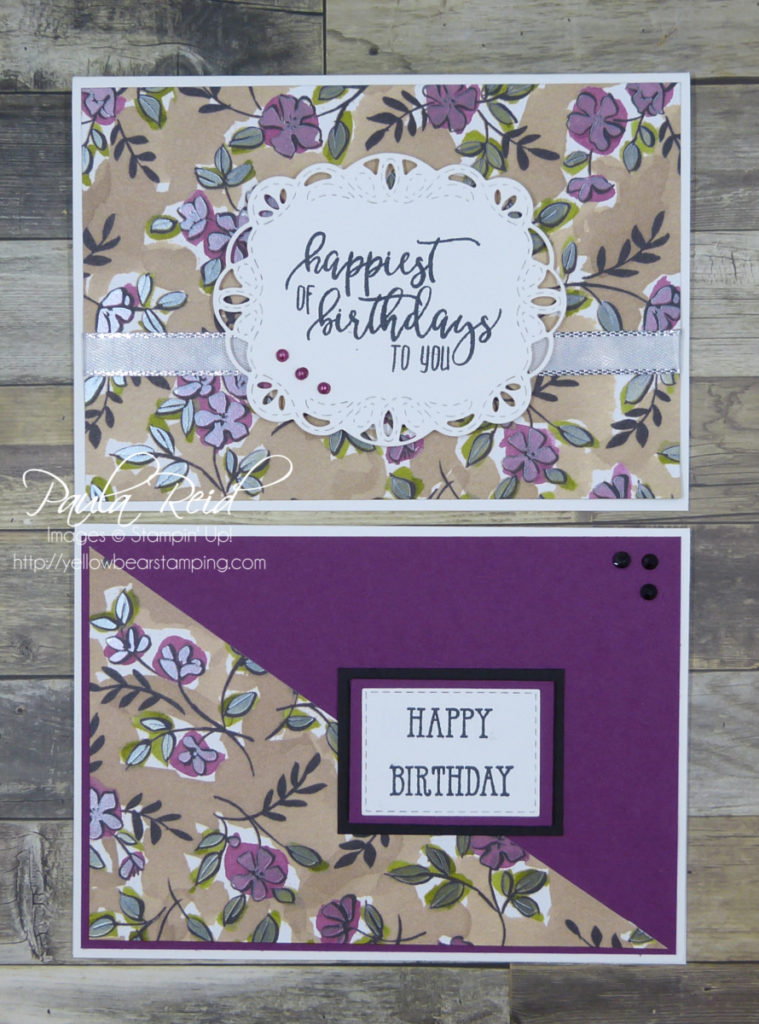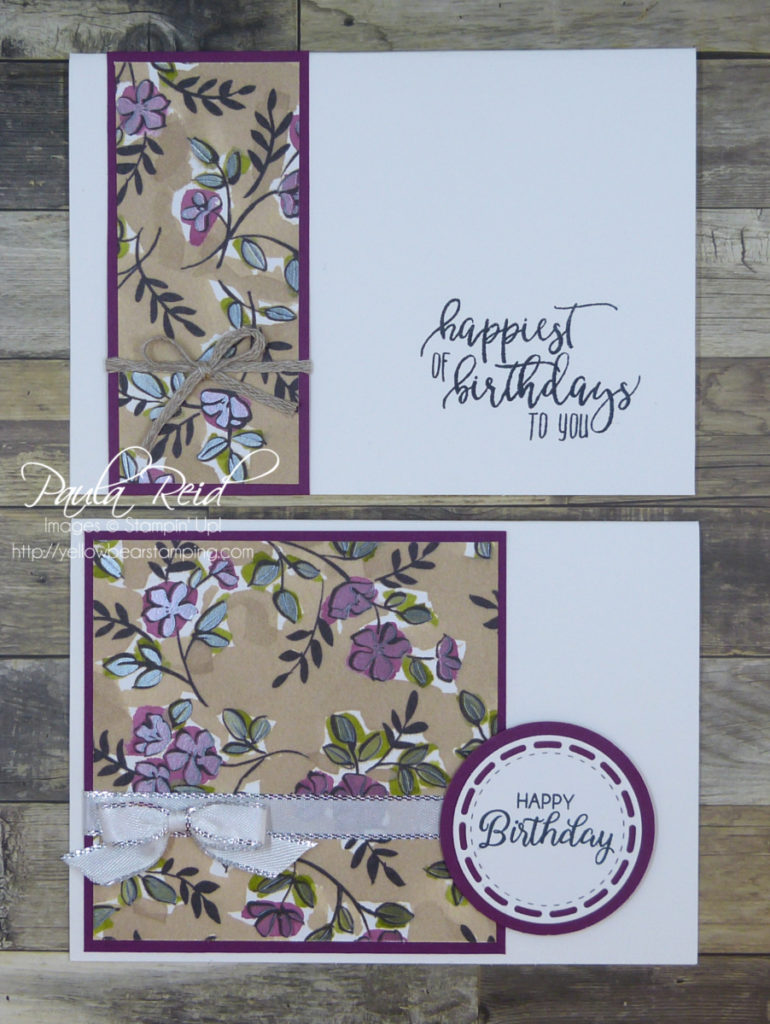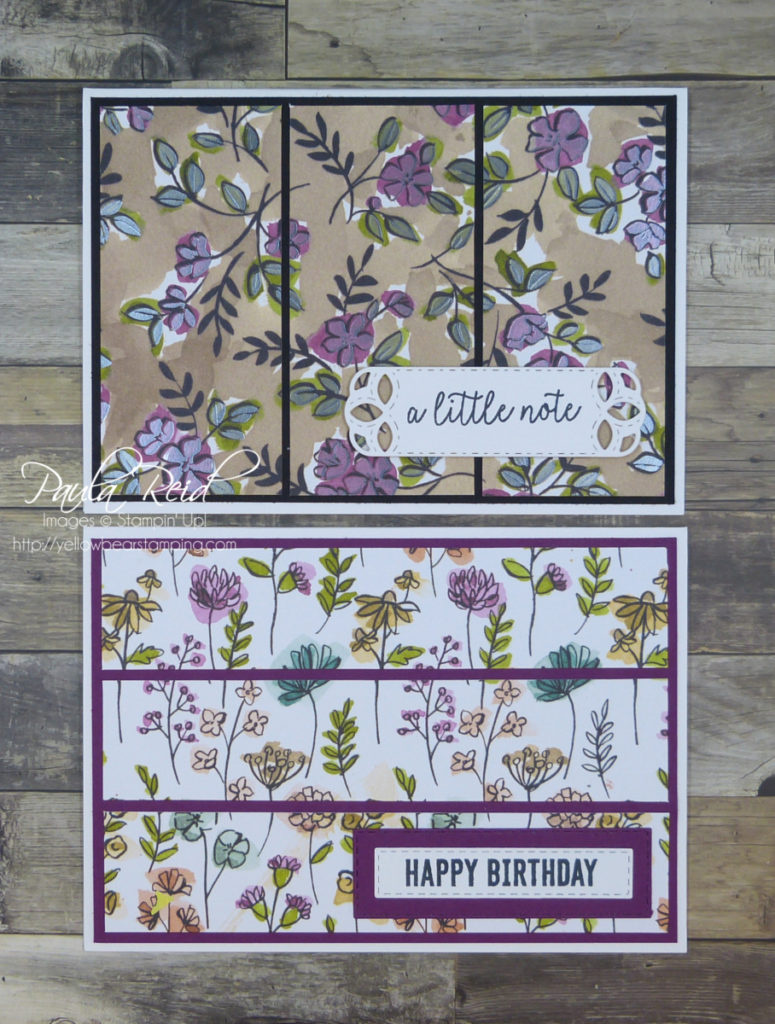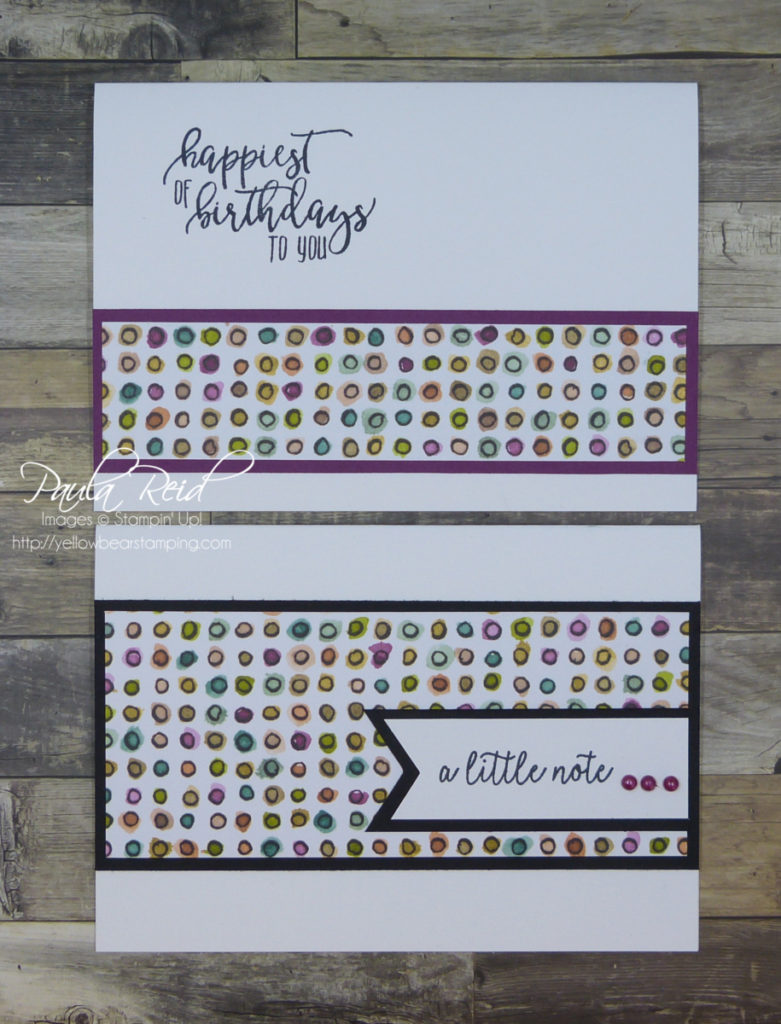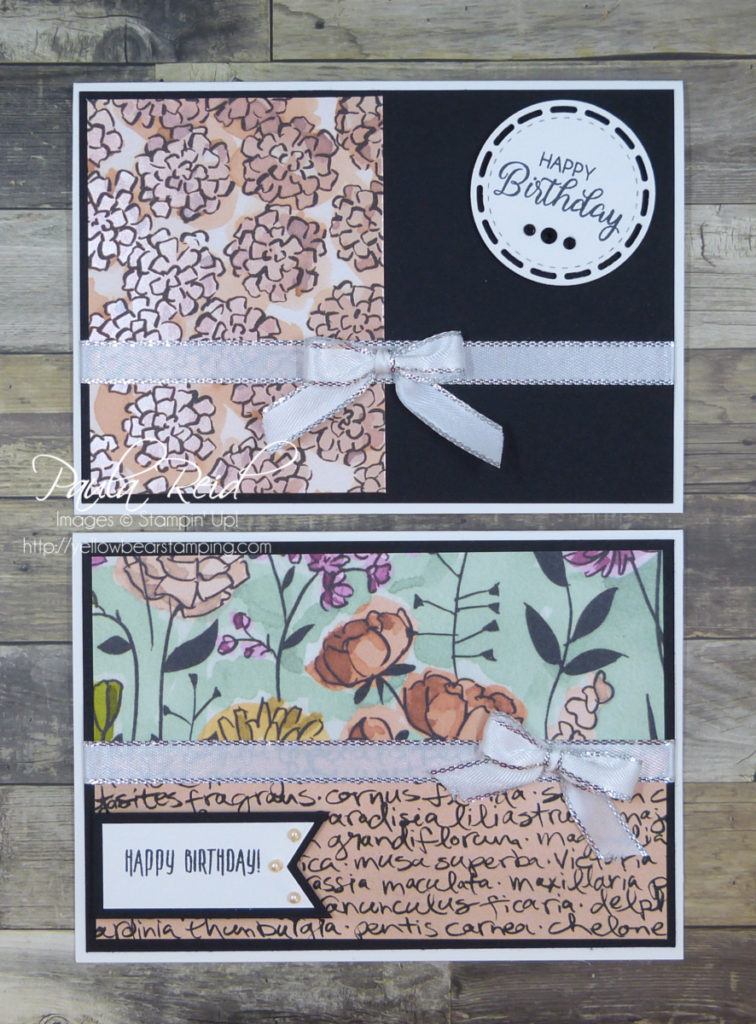 If you'd like to learn how to create these cards why not get a group of friends together and I'll teach you how.  It's heaps of fun once you make the first cut 🙂
Tomorrow is our birthday – that's right my husband and I share the same birthday – how cool is that.  I'll share with you a 'sneak peek' of some new stamp sets that I used for his card.  These stamps will be available from 4th June.
Until next time …