Hi there
When demonstrators sell a million dollars in sales they get to help design a stamp set as part of their celebrations. Well in the current 2020 Mini Catalogue there are four 'Million Dollar' stamp sets. You can find these stamp sets by look for the below logo next to stamp sets.
I have now purchased three of the four :). First up I'm using 'Music from the Heart' which was designed by Dawn Olchefske a US demo. This week I've been in need of two cards for 14 year old boys and this set was perfect as both are musical.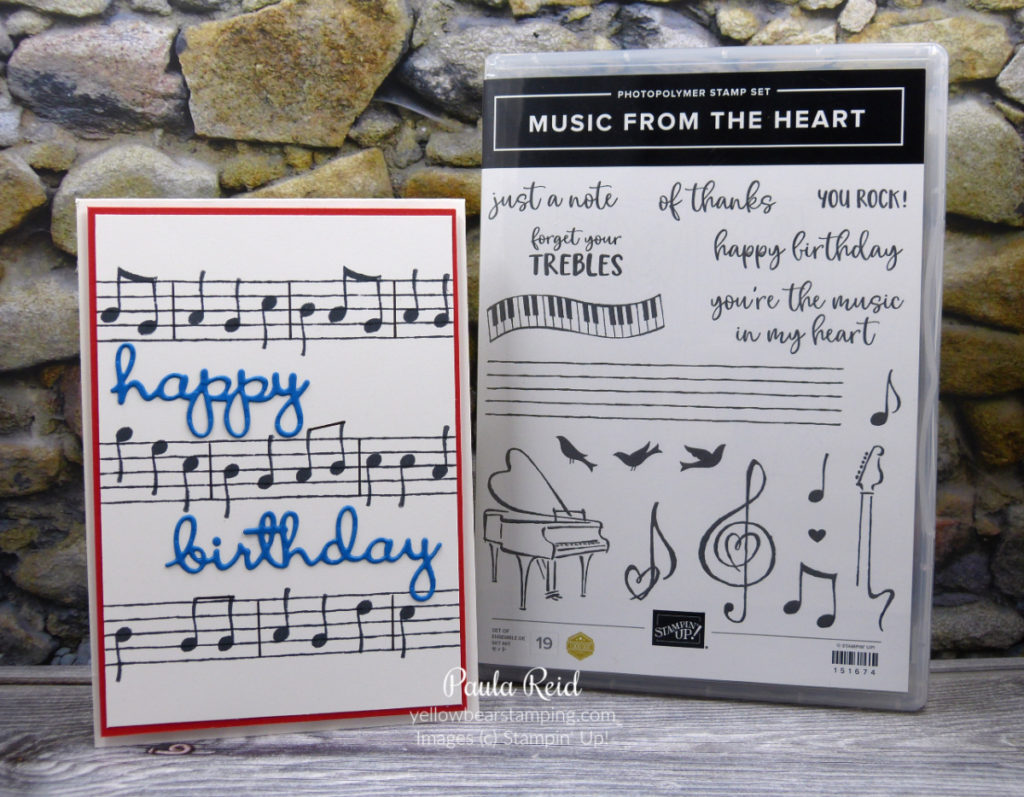 This was my first card with this set and I had fun. Mr Google came in handy and provided the music for 'Happy Birthday' which I was able to replicate a portion of with the different types of notes. I need to get better at my spacing but not bad for a first attempt.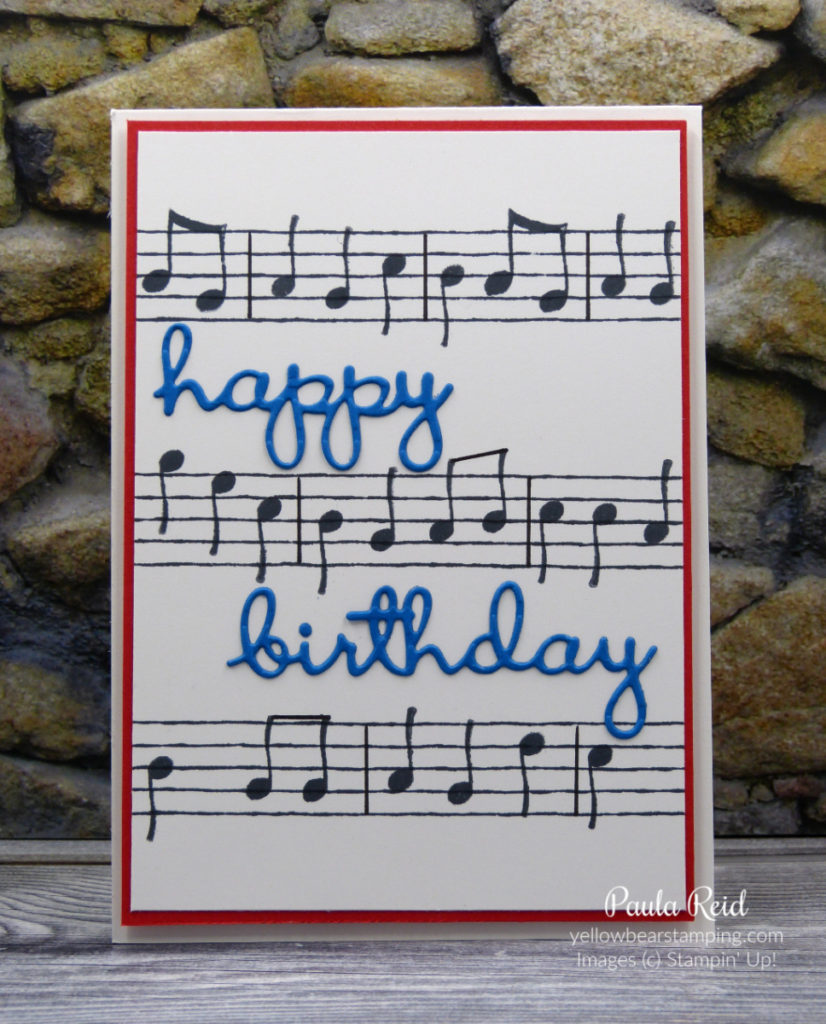 The set comes with 19 stamps one of which is the 'stave' and fits across a standard card front. I was then able to add the 'notes' in hopefully the correct position so that if you played the music it would play part of the 'Happy Birthday' tune 🙂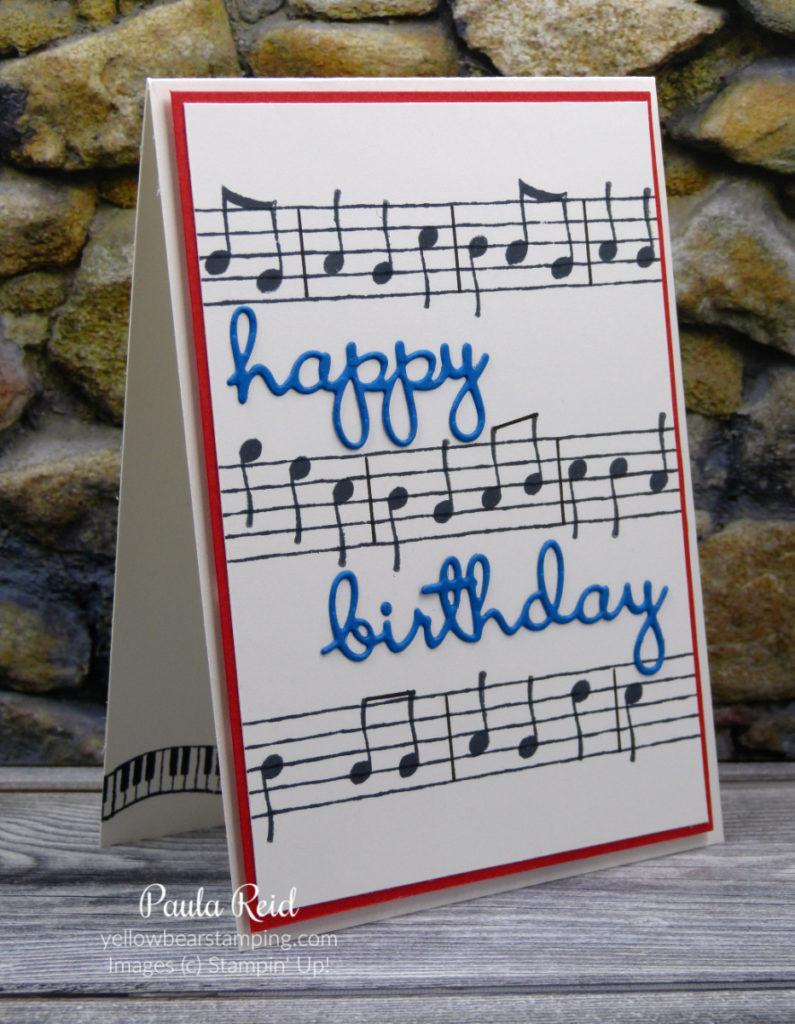 The card base is Thick Whisper White with a Poppy Parade mat which has been adhered with Dimensionals. The only ink I used was Memento Black. The 'Happy Birthday' has been die cut from Pacific Point (a colour I don't use often) with the Well Written dies. You can get a glimpse of the inside where I stamped the 'keyboard' along the bottom – this needed to be repeated as the stamp isn't long enough. It was easy to line the images up as this is a Photopolymer set.
I have two more cards to share with you featuring this set. Check out page 57 of the Mini Catalogue to see this set. Can you find the other three sets in the catalogue.
Until next time …