Hi there
Last month I held a workshop and taught two cards featuring Night of Bethlehem Bundle and the Painted Harvest set.  Both cards used our Note Cards rather than full sized cards.  For this months card class (with a different group of ladies) I decided to recreate these cards but using full sized cards.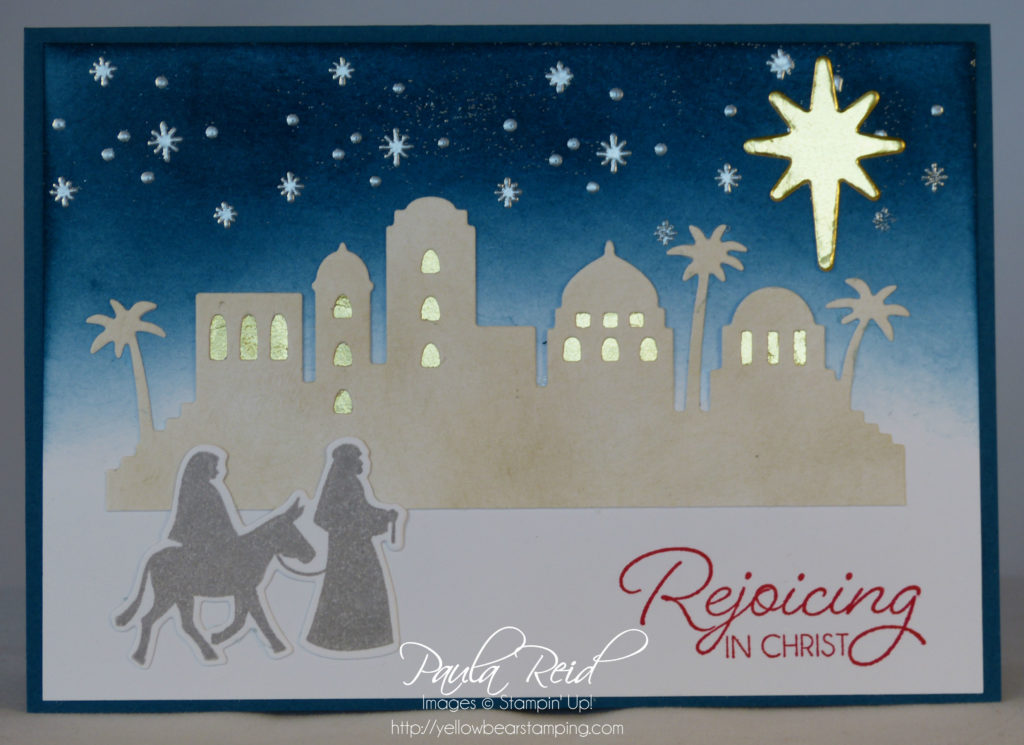 The products and method of creating this card were the same as for the Note Card – the only difference was I used the full length of the die and didn't cut off as much from the bottom of the scene.  I decided to use Dapper Denim (the same colour as the sky) for the card base rather than Thick Whisper White.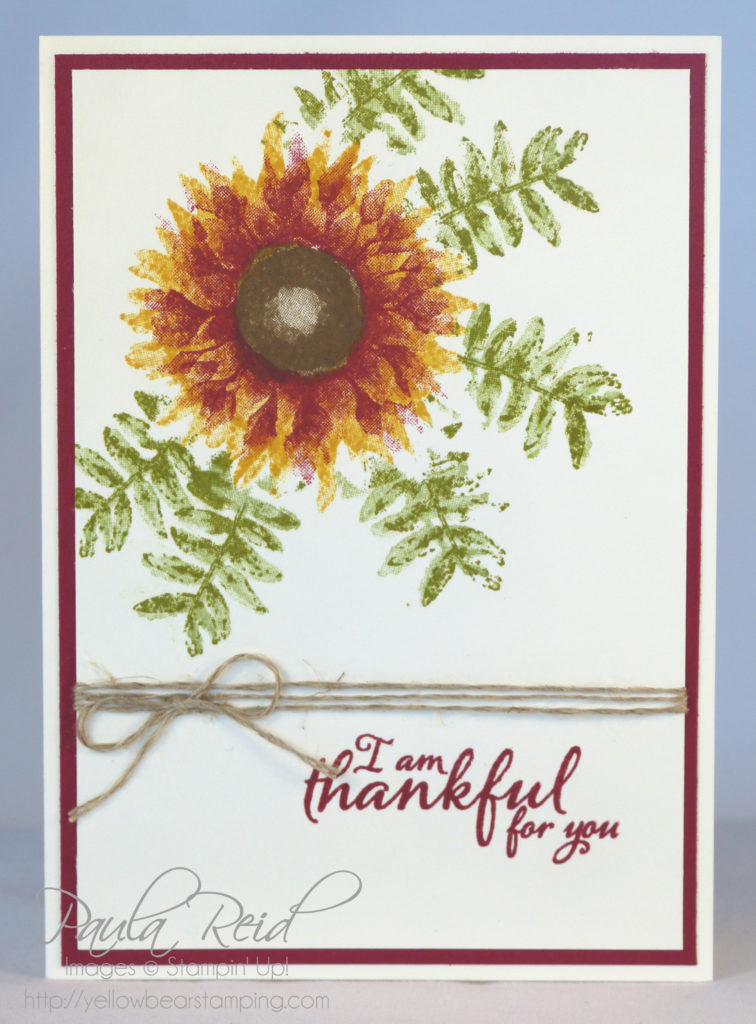 I did change this card a bit though as I wanted to try a different colour scheme for the flower – I've used Crushed Curry and Cherry Cobbler and then carried the Cherry Cobbler for the sentiment and mat.  After I'd stamped the image and sentiment it looked a bit 'blank' so rather than add the 'dots' I added three pieces of Linen Thread and a bow.  The card base is Thick Very Vanilla.  We used the 'masking' technique to get the leaves to appear behind the flower even though they were stamped last.
Don't forget we still have the Designer Series Paper sale on at the moment – buy three packs and get the fourth FREE.  To see the list of available papers check out my blog post here.  Let me know if you are interested in purchasing any of these.
Well tomorrow night I'm off to see theatre to see 'Matilda' – really looking forward to that.
Until next time …