Hi there
Last Saturday we held our Christmas Creative Inkers Extravaganza event.  We had a great day teaching five projects to 102 attendees.  The project I taught used the new Mini Pizza Boxes (pg 44 of the Holiday Catalogue) and products from the "Year of Cheer' Suite (pg 36-37 of the Holiday Catalogue).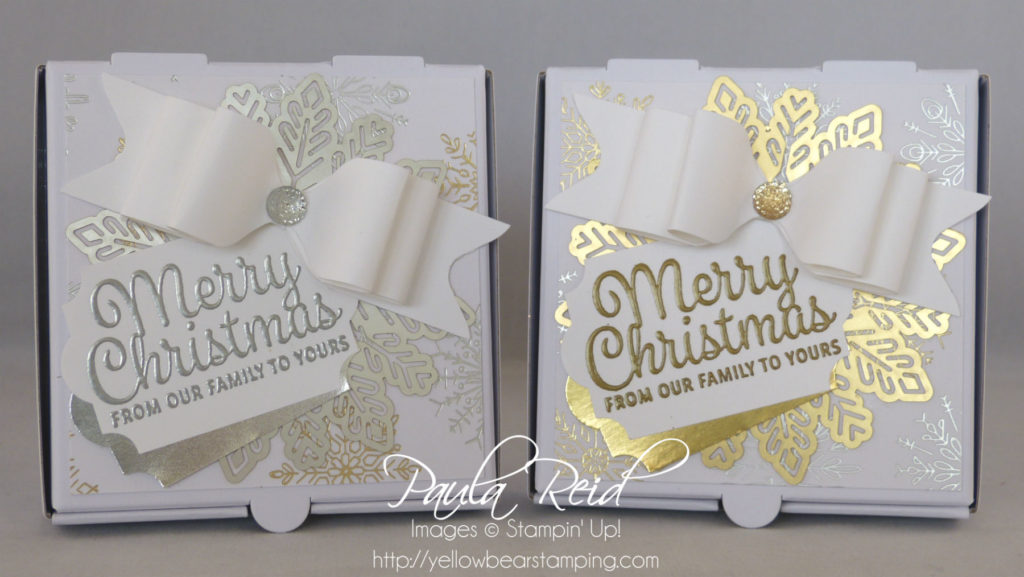 The Designer Series Paper (DSP) is the Year of Cheer Specialty paper and features classic foil designs.  This paper is slightly thicker than the usual DSP and is single sided.  It's really lovely and coordinates with the Foil Snowflakes (also on pg 37).  The sentiment is from the Snowflake Sentiments stamp set on pg 35 and were heat embossed in either Silver or Gold then punched out using the new Everyday Label Punch (pg 12 of the Holiday Catalogue.
These Mini Pizza boxes are food safe so we decided to fill them with food – well chocolate is a form of food isn't it?  The box holds 8 chocolate eclairs.  Other ideas for filling these boxes are biscuits, jewellery or 3″ x 3″ note cards.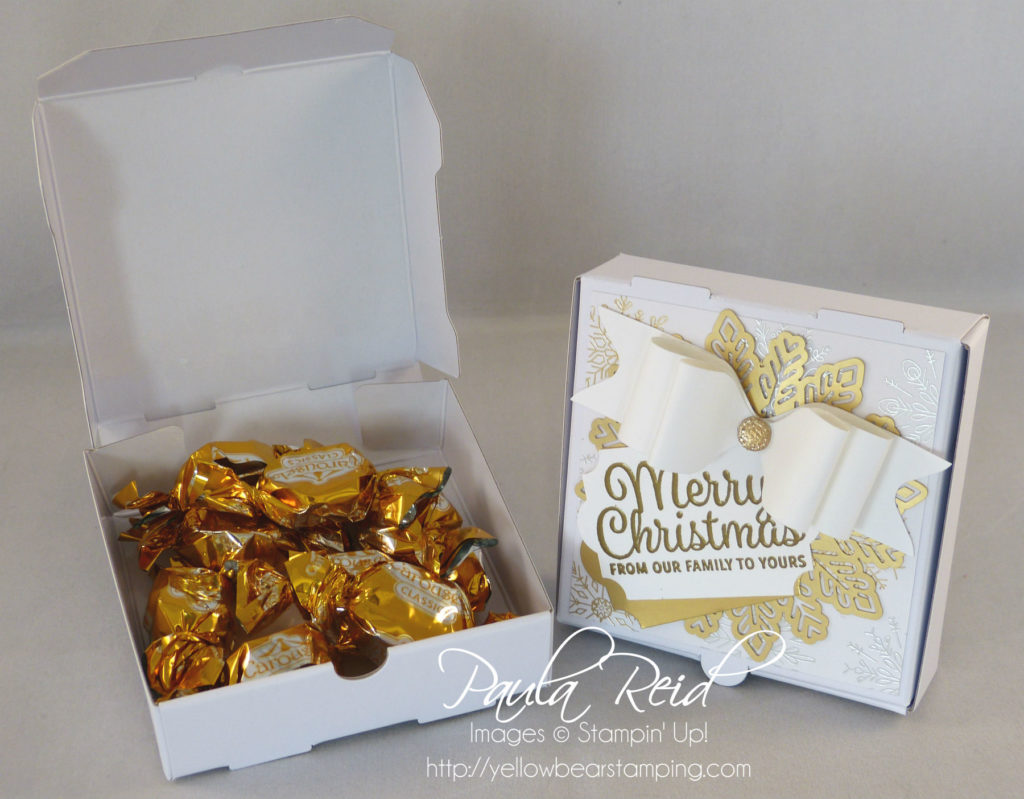 The bows were made using the Envelope Punch Board.  I love the Envelope Punch Board – it's such a versatile product and you can make really cute boxes with it as well.  If you don't own one of these I would highly recommend you add it to your next order :).  To finish off the bow we added a faceted gem to the centre.
Here are the other four projects that were taught: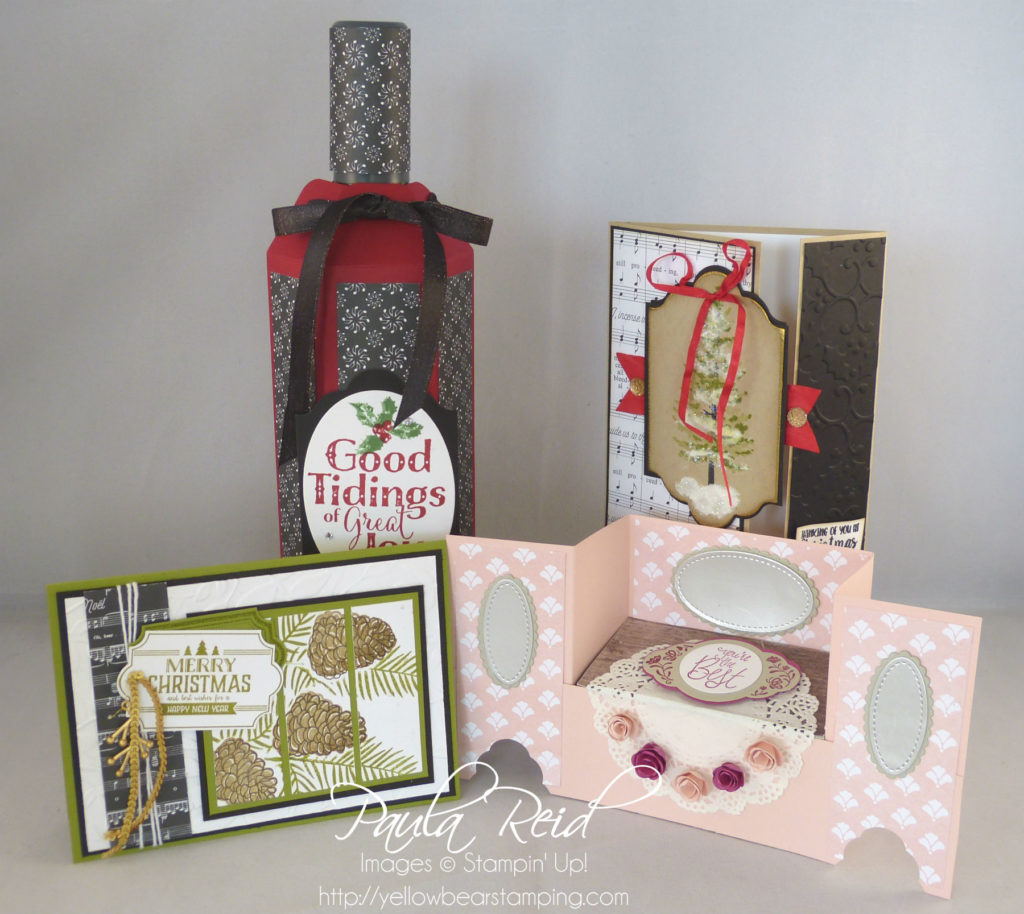 I hope you all have a great week – it's only four weeks till Christmas.