Hi there
As mentioned in yesterday's post I had a very productive afternoon – I made 14 cards using a One Sheet Wonder template, a piece of 12″ x 12″ DSP and some cardstock for matting the DSP.  After I cut up my DSP I realised that the template was actually designed to fit the US card bases which are slightly shorter than our NZ card bases so I did a few 'modifications' to the layouts to accommodate this.  Tomorrow nights task is to alter the template to fit NZ card bases :).
If you're wondering what a One Sheet Wonder is let me explain.  A One Sheet Wonder is a technique where you take a sheet of cardstock or patterned paper and cut it into specific shapes and sizes to give you many components that you can then use on a number of different cards. You can also create your own patterned cardstock to use – check out my blog post here.  There are a number of free templates to use or you can create your own – it's lots of fun.  Here are the 14 cards I made.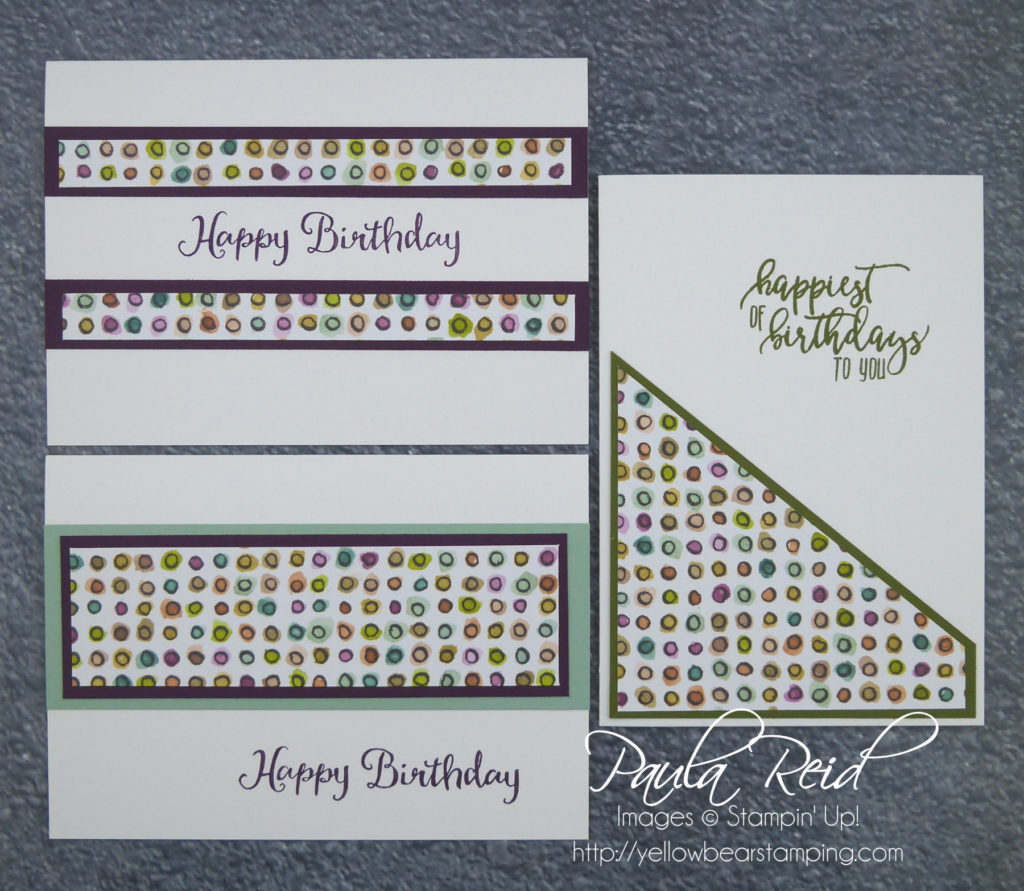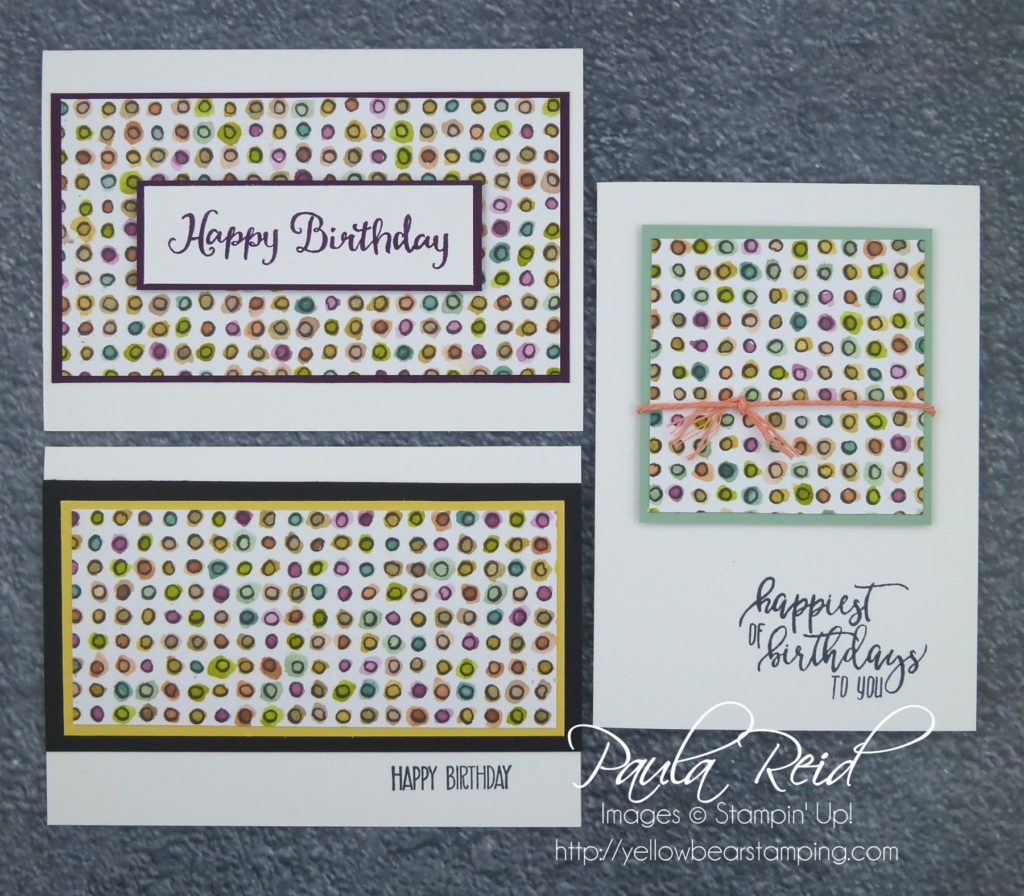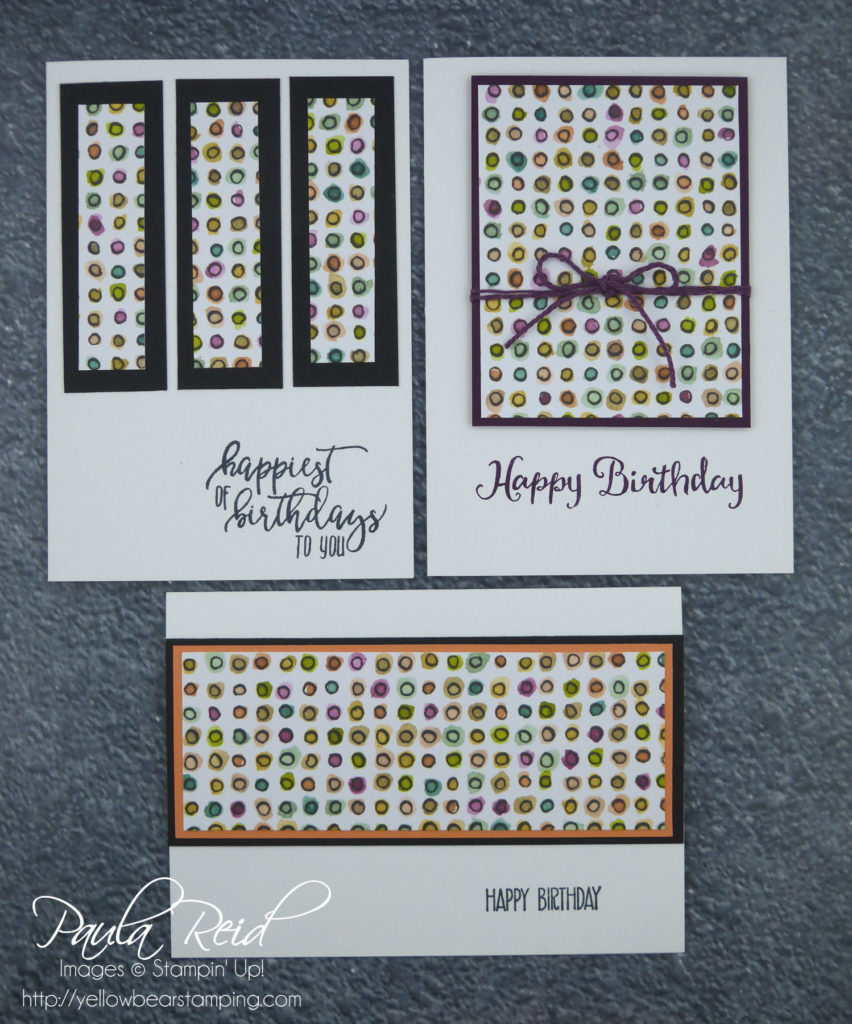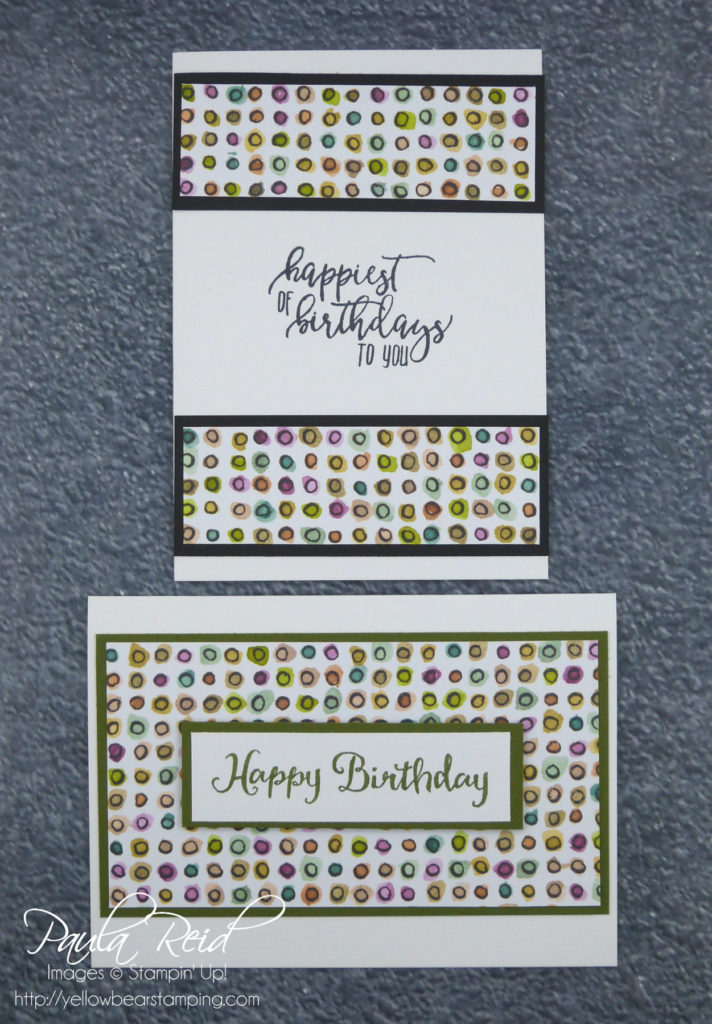 I used three stamp sets for the various sentiments – Beautiful Day, Picture Perfect Birthday and Sunshine Sayings.  I picked a couple of colours from the DSP to use to mat the papers and stamp the sentiments.  The card bases are the Thick Whisper White.
Over the next couple of nights I'll share the cards in more depth so stay tuned.
Until next time …