Hi there
This month at card class I taught two 'fancy fold' cards.  I wanted them to be ones that didn't use a Big Shot and could easily be recreated.  They also had to be folds that I hadn't taught before – now that made my selection hard.  I finally decided on the Bridge fold and Double Dutch Fold cards.  First up I'll share the Bridge card – you'll have to check back tomorrow for the Dutch Fold.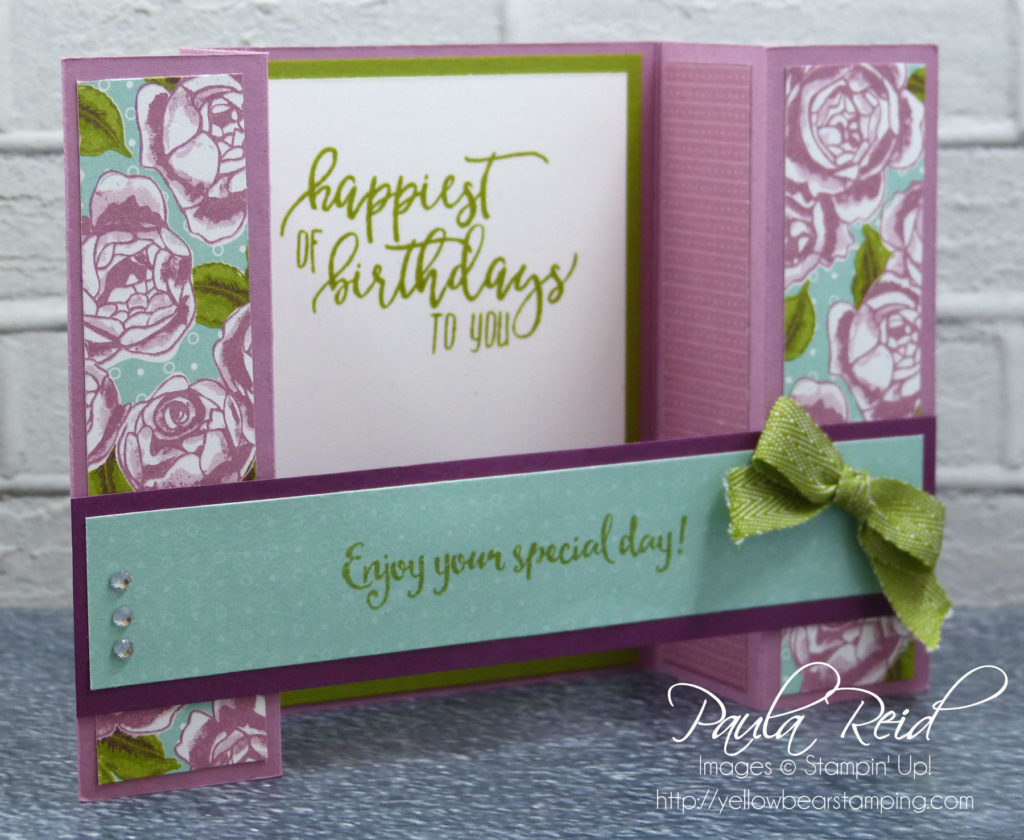 The paper is from the Petal Garden 6″ x 6″ which I purchased last year and then forgot to use!  I'm not really a 'flowery' person but I really love this paper and the colours that are in it.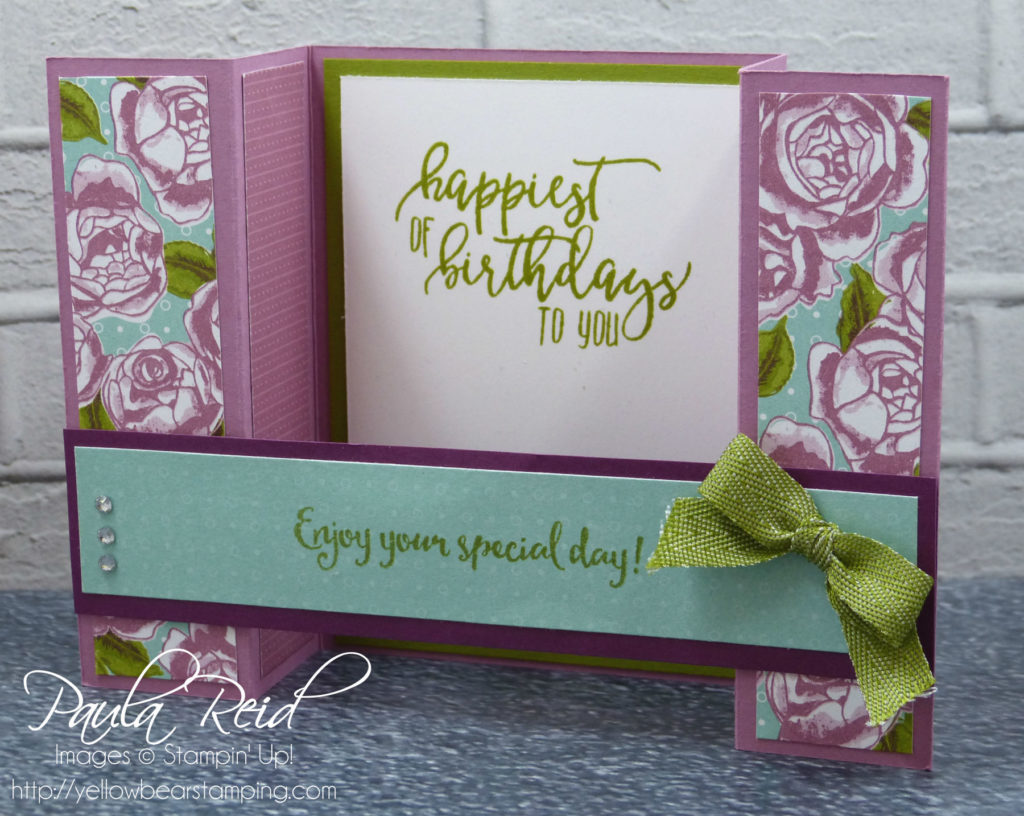 The paper is double sided with a flower pattern on one side an a plan design on the other.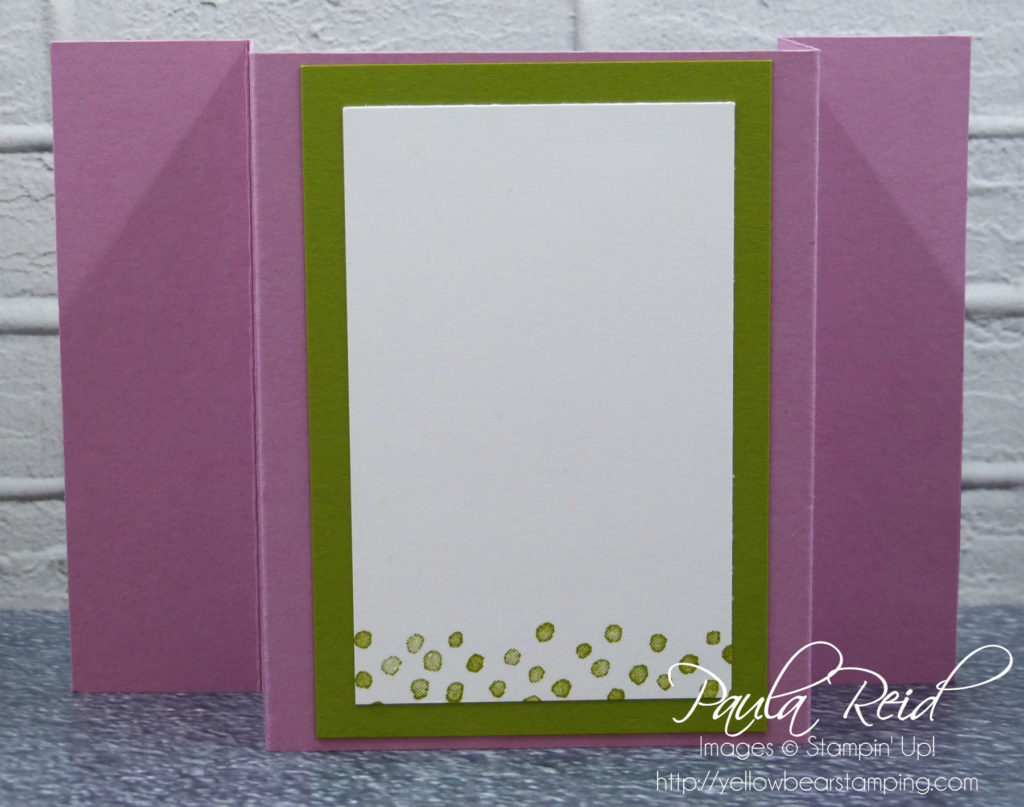 You can get two cards from one sheet of A4.  The card base is 4 1/4″ x 8 1/8″ and this is scored at 1 1/4″ and 2 1/2″ from each end.  The four pieces of DSP for the inside panels measure 1″ x 4″.  The 'bridge' piece of DSP measures 1″ x 14.3cm and this is adhered to a piece of card stock that measures 1 1/4″ x 14.8cm.  The sentiment is from Dragonfly Dreams and is stamped in Old Olive.  To attach the 'bridge' fold the left hand panel in and attached one end of the 'bridge' to the outer panel.  Leave the right hand panel fully extended and attach the other end of the 'bridge' to the outer panel.
The inside and back panels measure 3″ x 4″ for the coloured card stock (I used Old Olive) and the Whisper White measures 2 3/4″ x 3 3/4″.  The inside sentiment is from a favourite set of mine – Picture Perfect and the back image is from Petal Palette.
When folded flat this card fits in a standard C6 envelope so it can be posted.   The final touches to this card are three rhinestones and a bow tied with the Old Olive Mini Chevron Ribbon.
Tomorrow I'll share the second card style – Double Dutch Fold.
Until then …