Hi there
I'm not sure about you but I always struggle with feeling more tired in the first week when coming off daylight saving – even though it's only one hour different.  Hopefully the body clock gets back to normal :).
As part of my presentation at Stamp Camp I created some 3D projects.  I went to one of the Japanese stores in town and bought some balsa wood containers and covered them using the Picture Perfect DSP.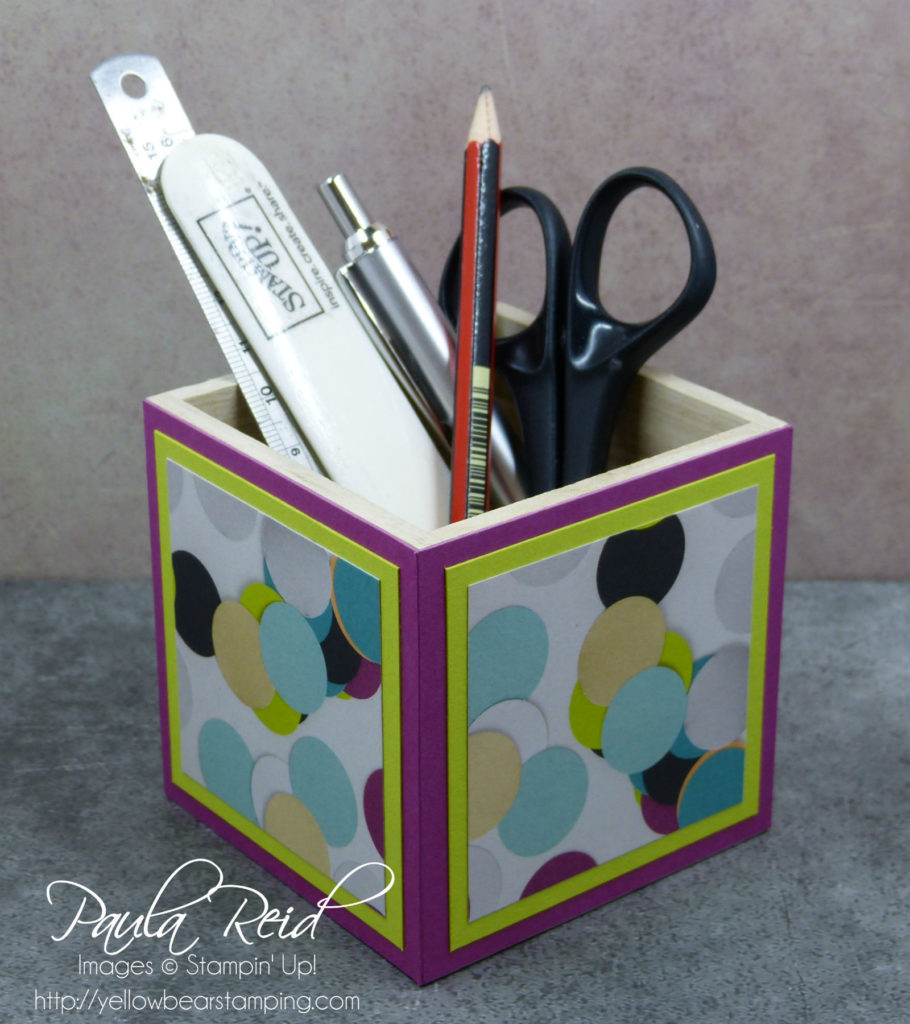 I'm always loosing my bone folder and scissors somewhere on my desk – but not any more.  Now they have the perfect home and can always be found.  The box is about a 3 1/4″ square – the base mat is Berry Burst then a layer of Lemon Lime Twist and finally the Picture Perfect DSP.  I've covered all four sides.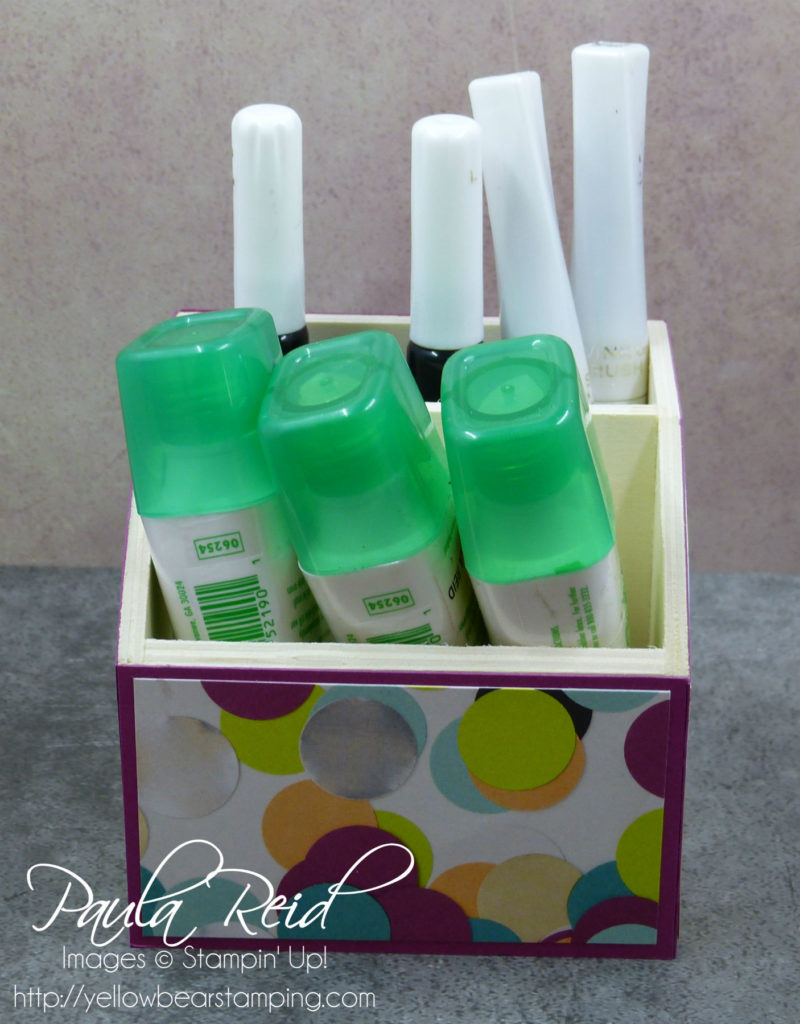 Next up I wanted a permanent home for my Liquid Glue, Fine Tip Glue and Wink of Stella – so off on another trip to the Japanese shop.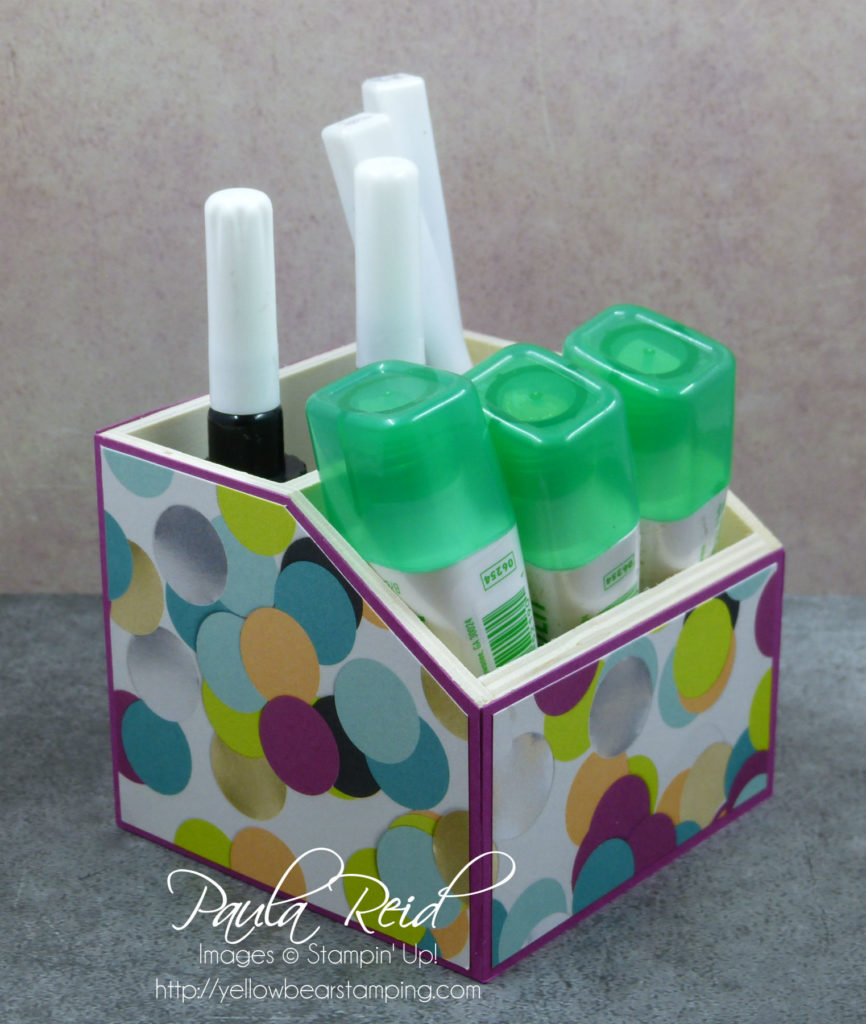 For this box I covered the front and the two sides with Berry Burst and the Picture Perfect DSP.  For the back I just covered it with the Berry Burst card stock as it won't be seen.  The size of the compartments was perfect  for the glues.
I have a very exciting day tomorrow – catching up with my fellow demonstrators for On Stage Local :).  It will be a fun filled day where we'll get to craft together, play with new product AND get to see the new Annual Catalogue (due out 1 June).
So on that note I'm off to bed – till next time …