Hi there
Today's card is a CASE from a Christmas card I was given by one of my team members.  I've done a slight modification so that I could get it out of a 6″ x 6″ piece of paper.  I'm not sure what the name of this fold is but she called it a 'Pendant Fold' card so that's what I'm calling it.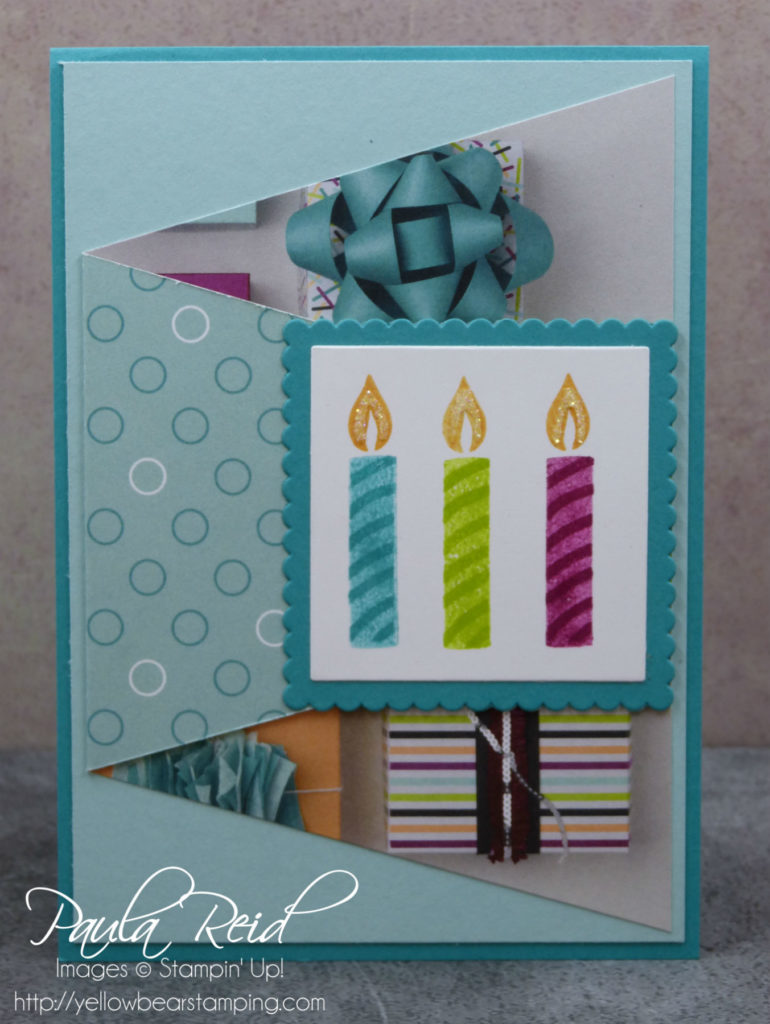 I trimmed  1/2″ off the height of the DSP so that it measures 5 1/2″ x 6″.  I then decided with side of the paper I wanted showing  on the inside and made a pencil mark on the left hand side 1 3/4″ from the top and 1 3/4″ from the  bottom.  With your paper trimmer line the pencil mark and the top right hand corner in the cutting groove and trim.  Repeat lining up the other pencil mark and bottom right corner.  Then score vertically 10cm from the right to create the folding flap.
The candles are stamped in  Bermuda Bay, Lemon Lime Twist and Berry Burst. The candle was 'stamped off' and then the overlay was stamped in full strength colour.  The flames are stamped in Peekaboo Peach then I added some Dazzling Diamonds.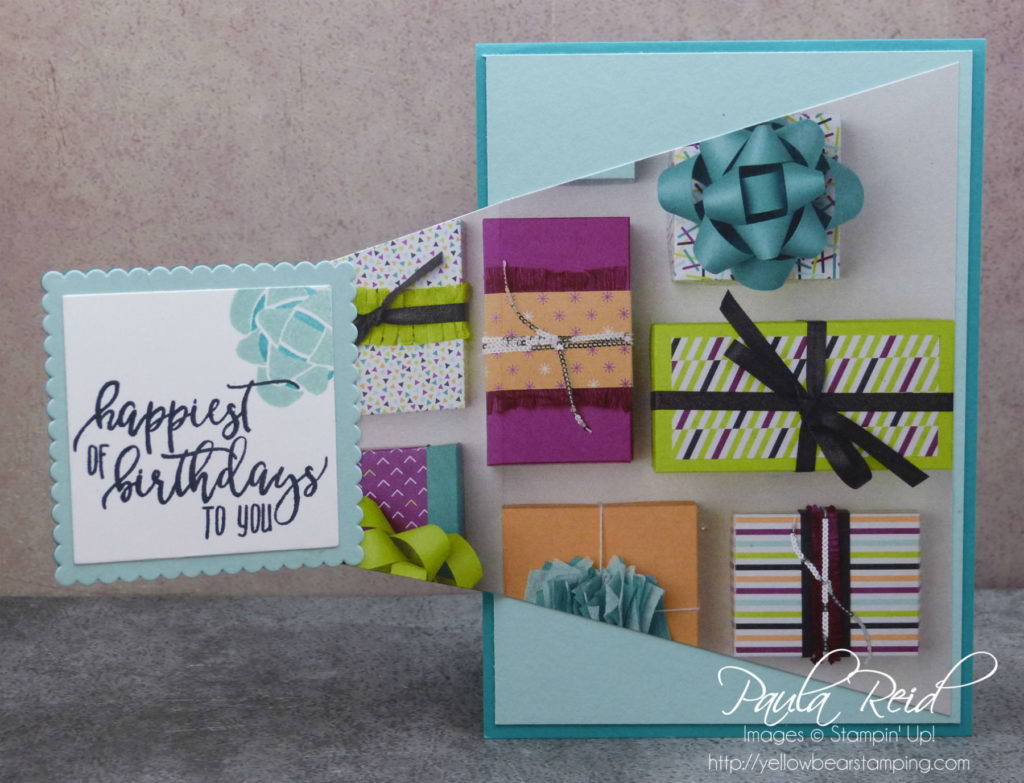 Using the 4th largest square framelit and the 3rd largest scallop square framelit cut two of each for the image/sentiment and mat.  Stamp your image and sentiment and adhered them to the scalloped squares.  My front scalloped square is cut out of Bermuda Bay and the inside one is Pool Party.  To put the card together I adhered the mat to the card base (which is 'hinged' at the top and not the side) then added the  DSP.  I then folded the flap back onto the card front so I could get the correct placement of the image.  Apply adhesive to the back of the front mat on the right hand side only and then adhere it to the DSP.  Apply adhesive to the inside mat and adhered it to the back of the front mat.  You may want to use TomBow for this one so that you have a bit of 'give' to line up your edges.  And there you have it.
This is a great way to use you DSP – especially the 6″ x 6″ packs.
I have one more fancy fold to share with you so check back tomorrow.
Until then …