Hi there
Since starting my Technique Tuesday and Friday Fun Fold posts the weeks seem to go by faster :). Today I'm sharing the Baby Wipe Technique. This is a fun technique you can do with any stamp set or card design. All you need are some reinkers, a couple of baby wipes and your stamp. The colours I've used for this project are also for a colour challenge and I'll share that card tomorrow night. The colours are Melon Mambo, Flirty Flamingo, Blushing Bride and Petal Pink.
Here's the card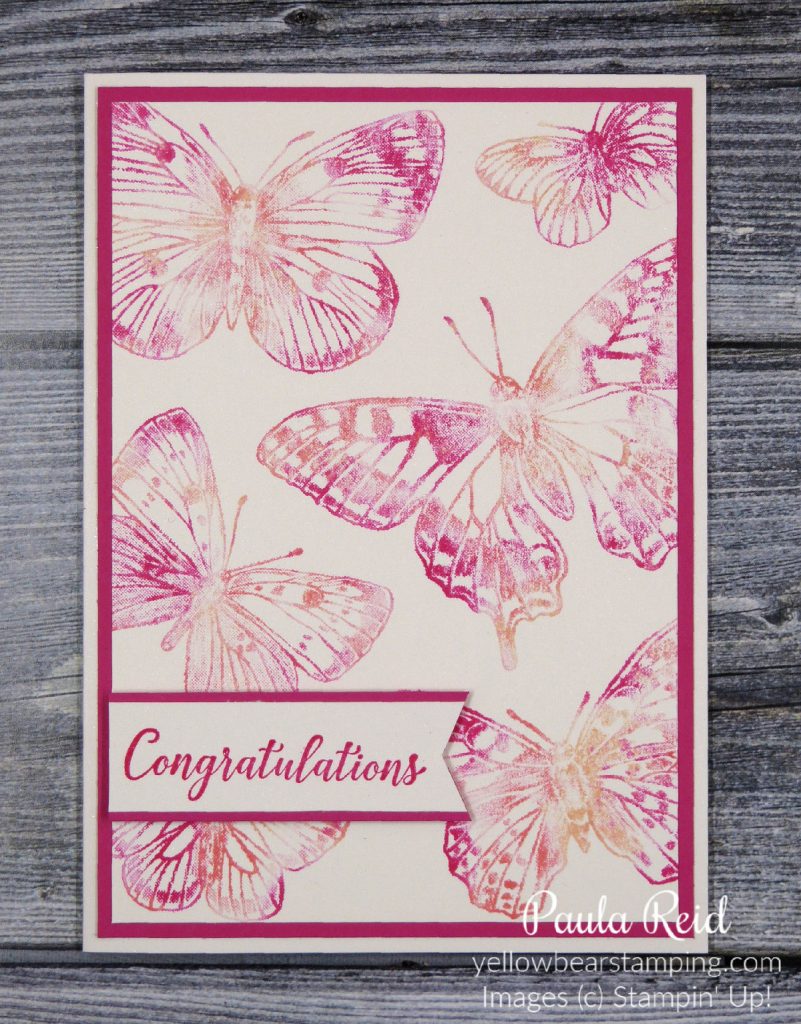 Doesn't that look cool? Keep reading and I'll share the steps on how I got to this.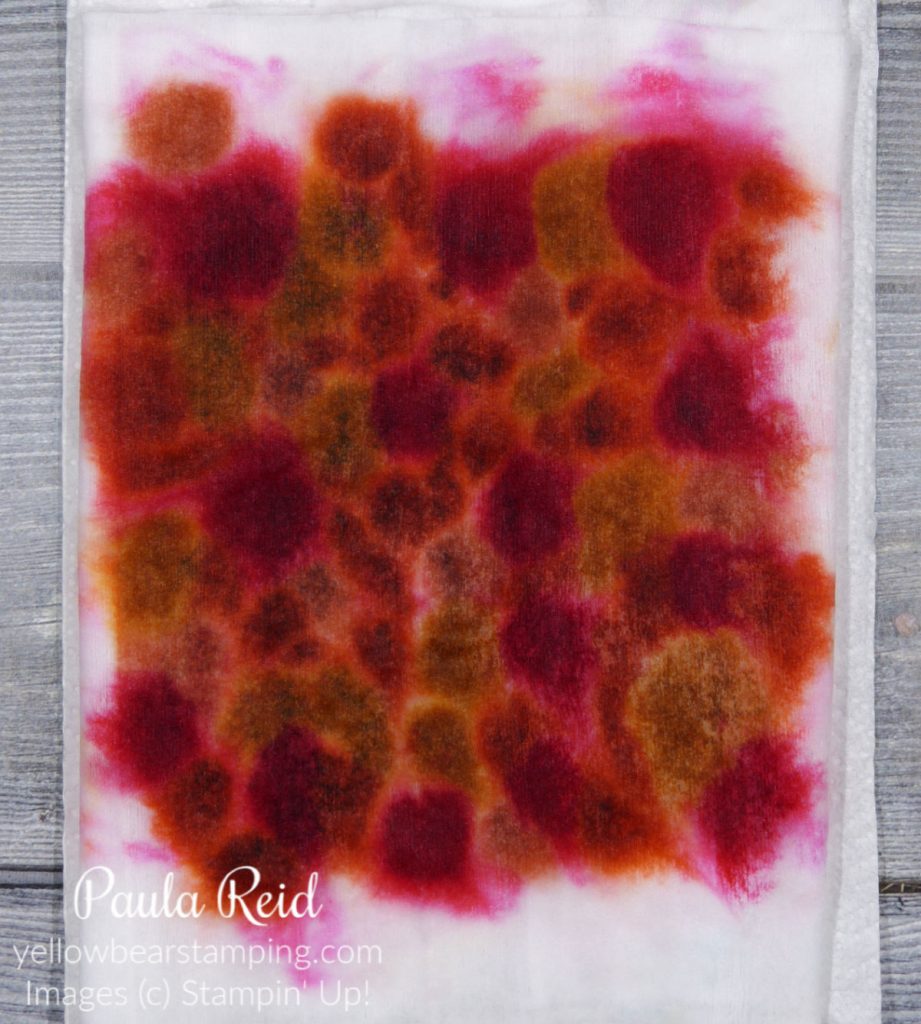 It looks a bit messy but it's fun :). Layer a couple of baby wipes on top of each other. (I found some plastic wrap from a pack of cardstock and put that underneath to save my desk). Add drops of your reinkers randomly to the baby wipes so that you have an area big enough for your stamp – this is going to be your ink pad. As I was using a large stamp I had to cover a fair size. Once you have your 'ink pad' ready stamp your chosen stamp onto the baby wipe and then stamp onto your cardstock.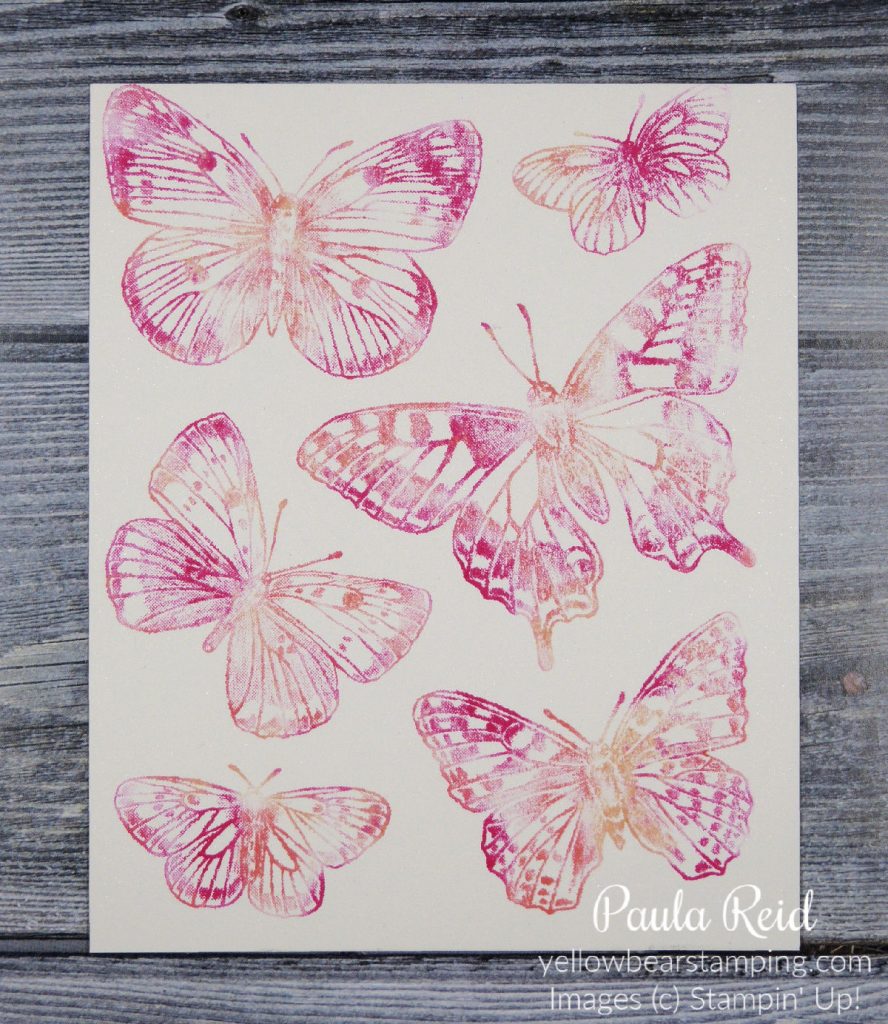 Here's my stamped image – you get a beautiful variegation of colour – no two images will look the same. While I had my 'ink pad' ready I stamped it again – I'll share those creations with you later in the week.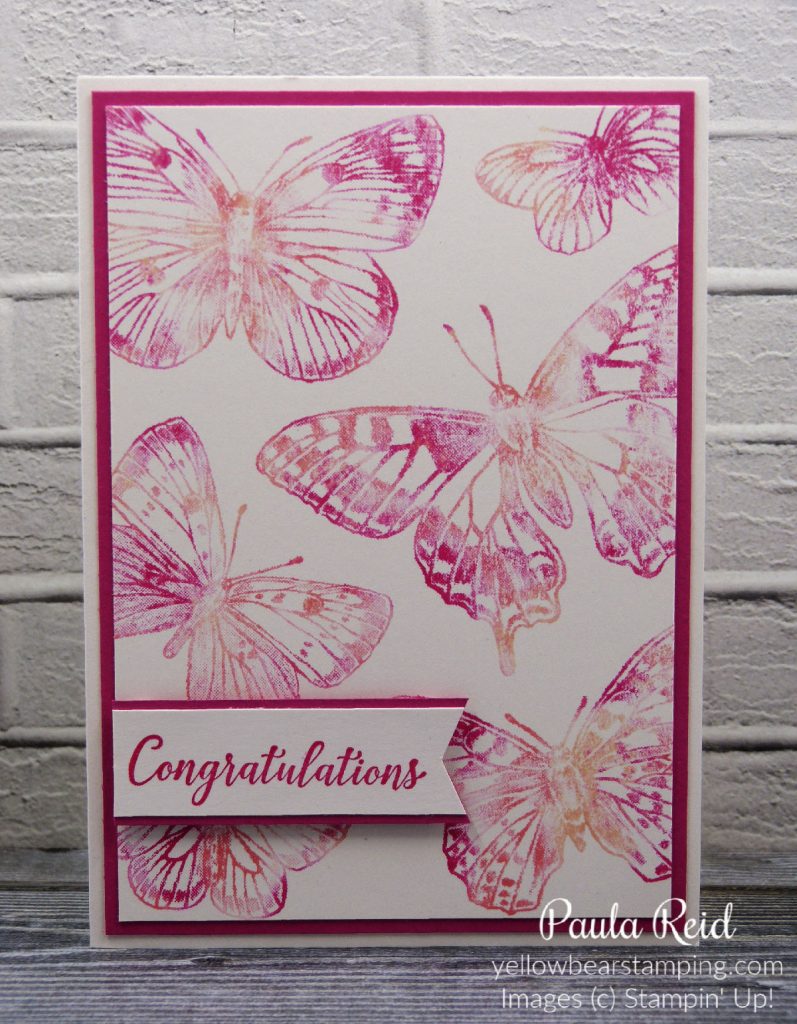 I trimmed my stamped image down to 9.5cm x 13.8cm and matted it on a piece of Melon Mambo measuring 10cm x 14.3cm. This was then adhered to a standard card base. I've used Shimmery White for my stamped image and the card base.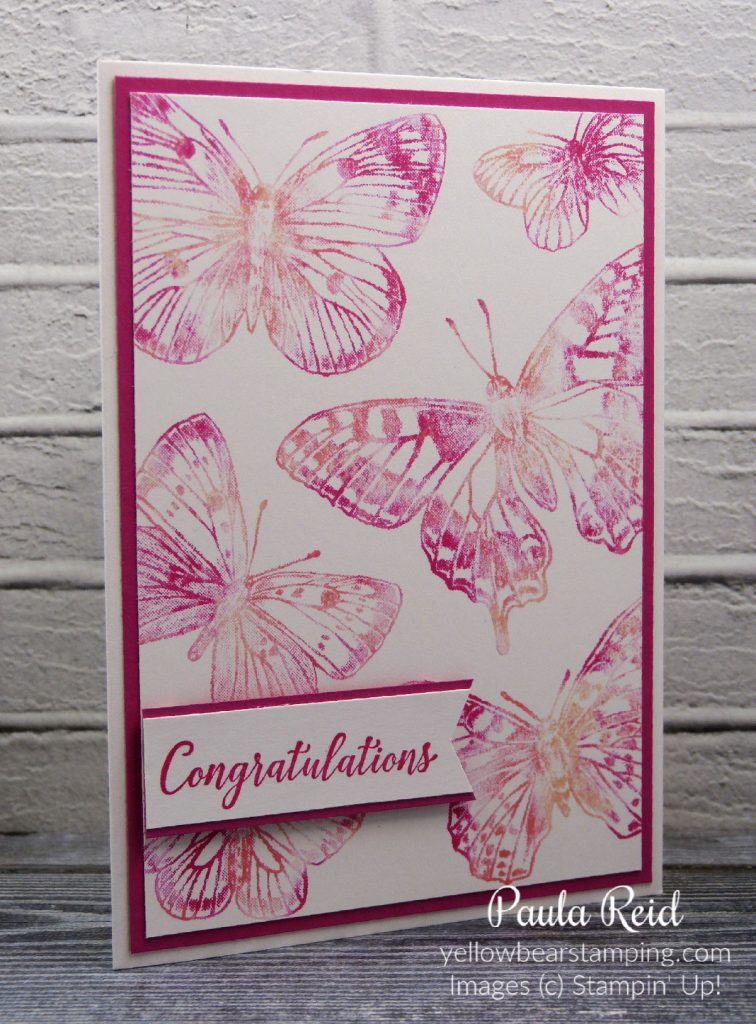 The sentiment is from Happy Thoughts and is stamped in Melon Mambo. To create the banner I used the Banners Pick A Punch. The width of the Shimmery White banner is 1.9cm. I then cut another banner the same width from Melon Mambo and cut it in half lengthwise before adhering top and bottom to the stamped banner. This was then adhered to the card with Mini Dimensionals.
Check back tomorrow for another card using this technique for a colour challenge.
Until then …