Hi there
The first time I used the 'bleach' technique was way back in October 2011 – not sure why it's taken me so long to use it again. This time I've used the bleach for 'colouring' my image as I would with my Stampin' Blends or other colouring methods.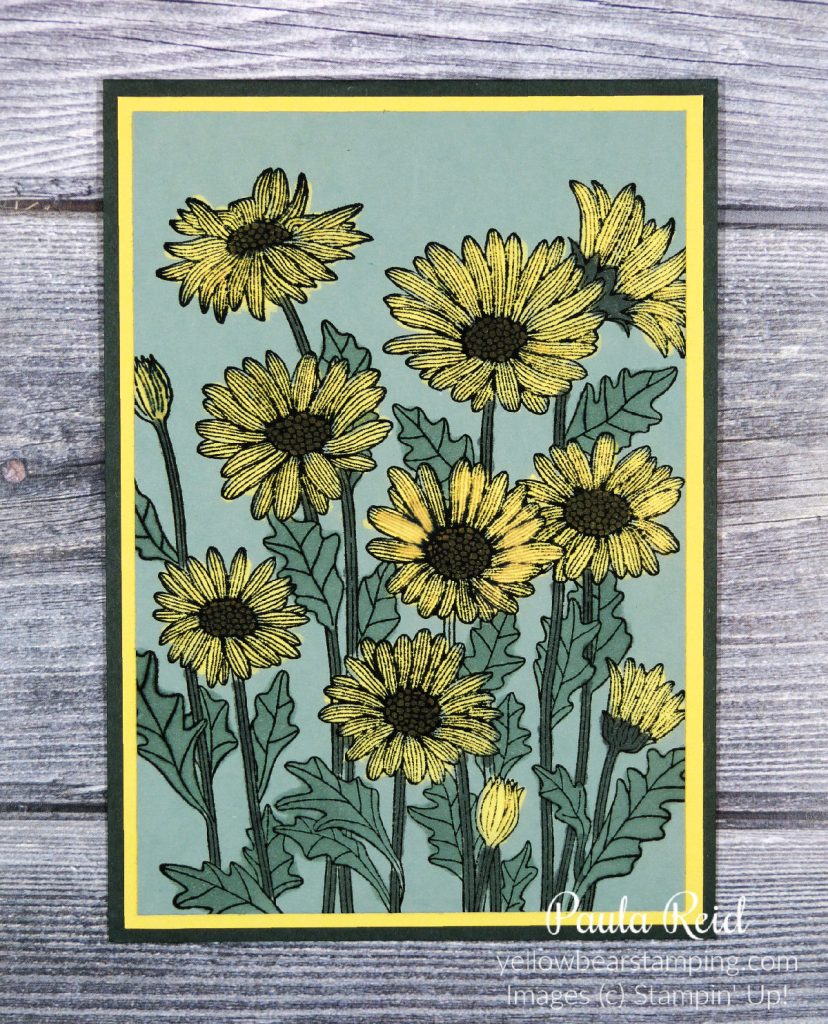 Here the bleach has stripped away the colour of the cardstock changing the daisies from Soft Succulent to more like So Saffron.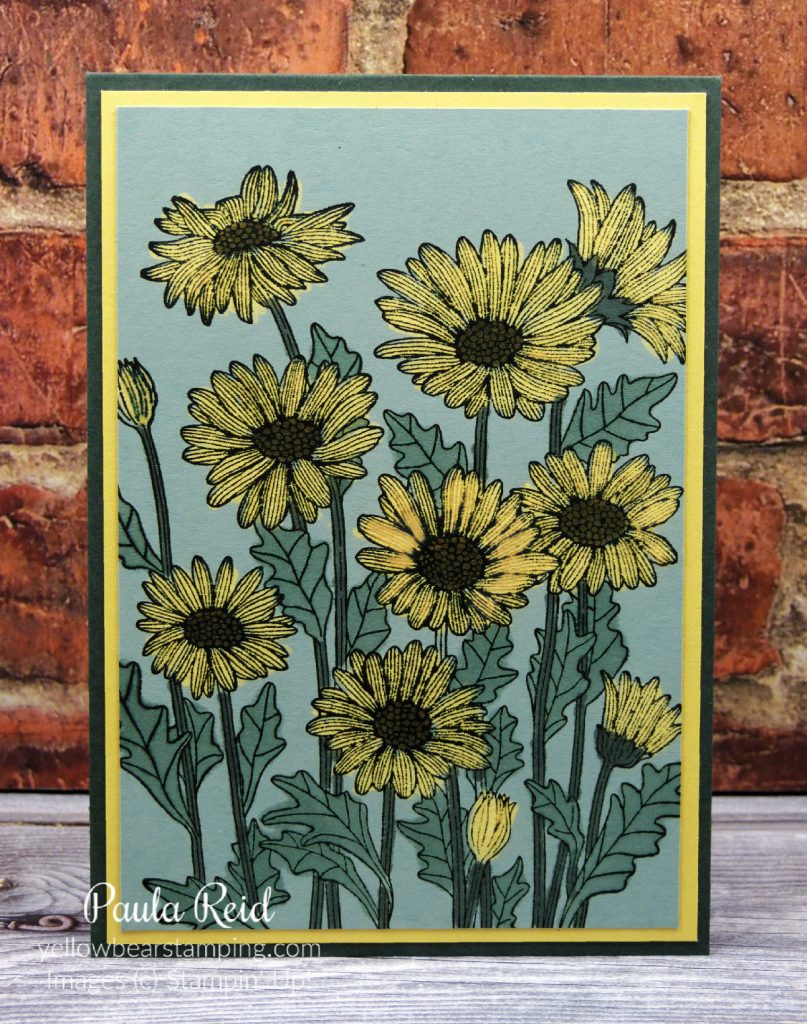 I put some bleach in a jar and then using my Blender Pen applied the bleach to the flowers. It doesn't take long for the bleach to strip away the colour of the cardstock.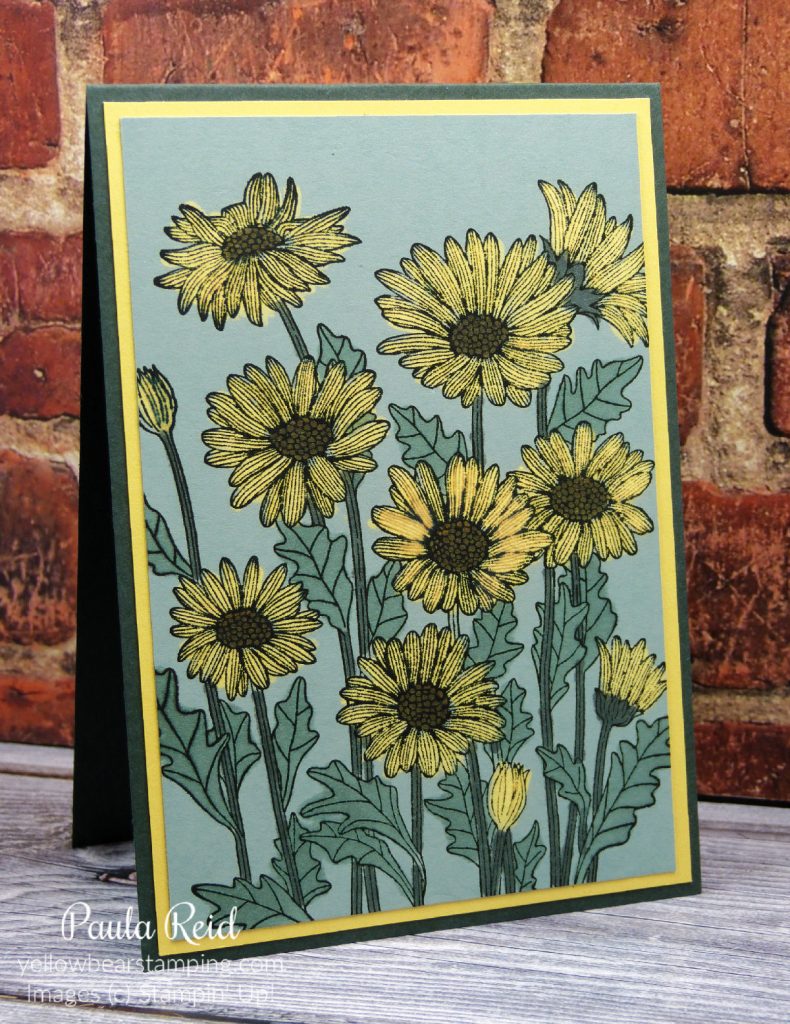 I coloured the leaves using Soft Succulent and the stems using Evening Evergreen Stampin Blends. For a big background stamp like the Daisy Garden I would recommend using the Stamparatus – it's so much easier to handle than on a block plus if you need to restamp the image because it hasn't stamped evenly you can just reink the stamp and know that it will stamp perfectly again to give a clear solid image. The centre of the daisies have been coloured with Soft Suede.
This stamp is perfect for this technique. I have some other techniques to share using this stamp so keep an eye out in the coming weeks.
Until then …