Hi there
I tried this technique a couple of years ago and wasn't happy with the end result (I think it ended up in 'file 13') so I thought I'd give it another go and I'm happy with how this one turned out. Retiform is simply the crossing of lines across the cardstock.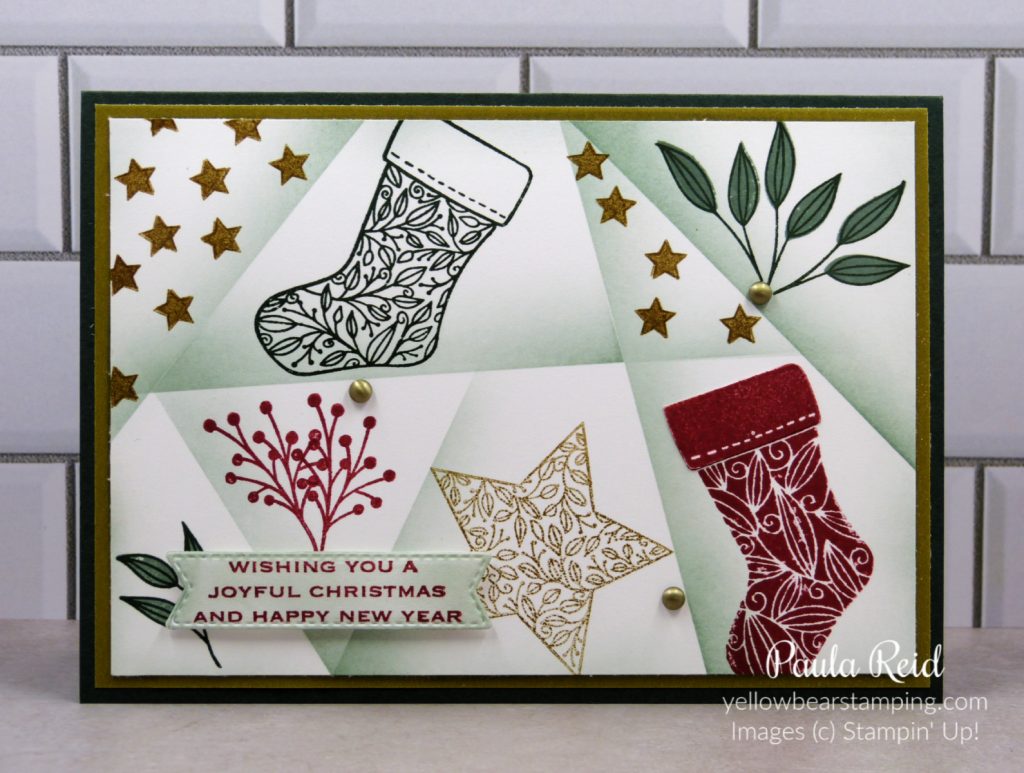 To create the 'base' you'll need ink, a blending brush and Post-It Notes (I used long ones).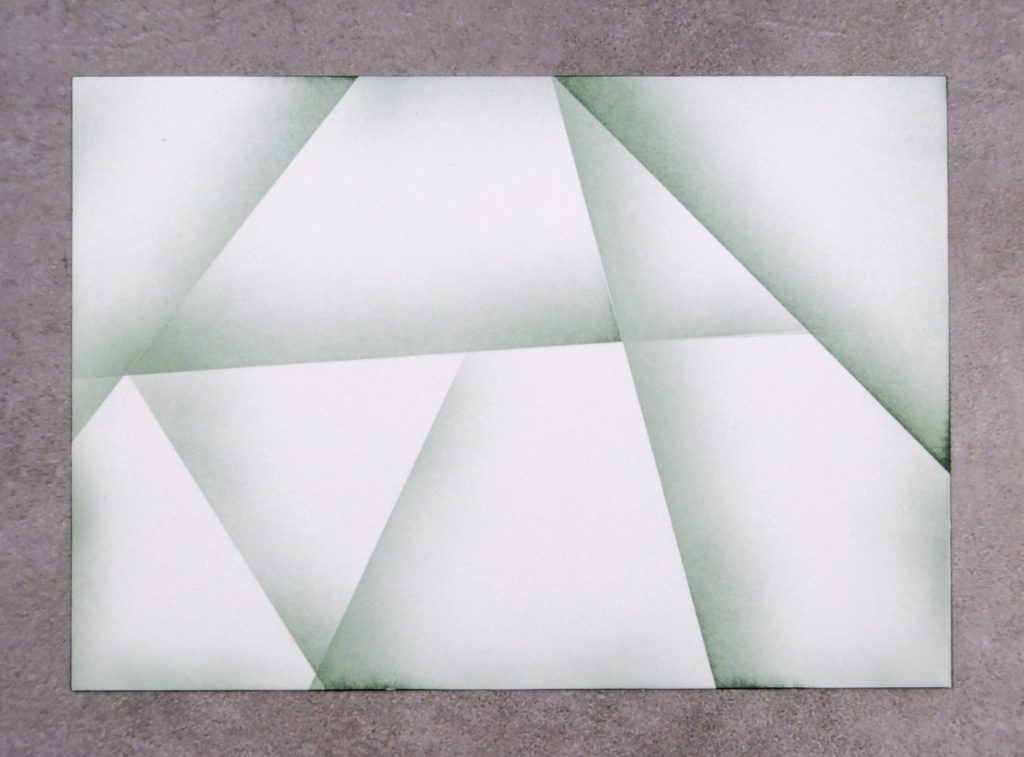 Use a Post-It Note to mask off a section of the cardstock that you want to colour first. Starting off the page, lightly apply ink – I used Soft Succulent – with your blending brush to the section. I made mine darker at the edge where the Post-It Note meets the cardstock. Move your Post-It Note to create a new section adjusting the angle of the line.  Apply ink with your blending brush and keep repeating this until your cardstock is divided up into sections. You can have as many or as few sections as you want.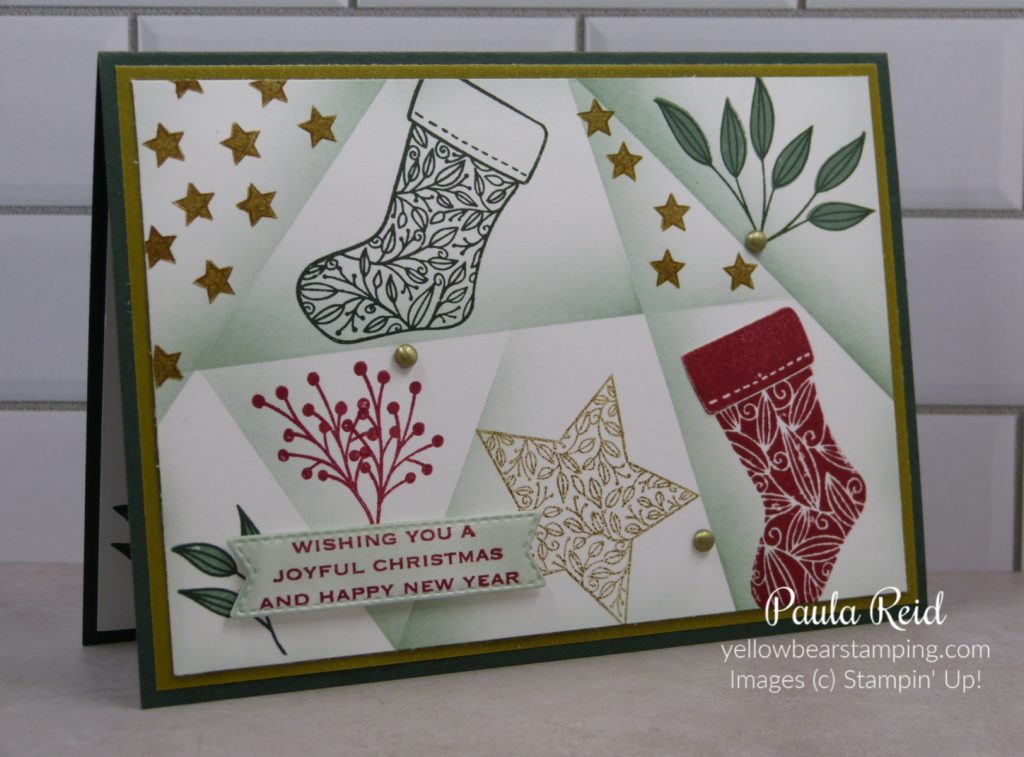 I selected Tidings & Trimmings as my stamp set as it has it had a good number of individual stamps that would fit into my sections without going over the lines. It also meant I could use all the images on the card. If you select a set that has bigger images than your sections you will just need to mask off the sections so that you only get a partial stamped image. I will give that a go next time.
I hope you give this technique a try too. Remember – if your first attempt at a new technique doesn't turn out how you want it to, don't give up – give it another go. Also if you get stuck on a technique or fun fold get in touch with me – I'm here to help.
Until next time …