Hi there
Today's card features the Tropical Oasis Suite from page 38-40 of the Mini Catalogue. I don't own this suite but was fortunate to spend some time with one of my team members who did.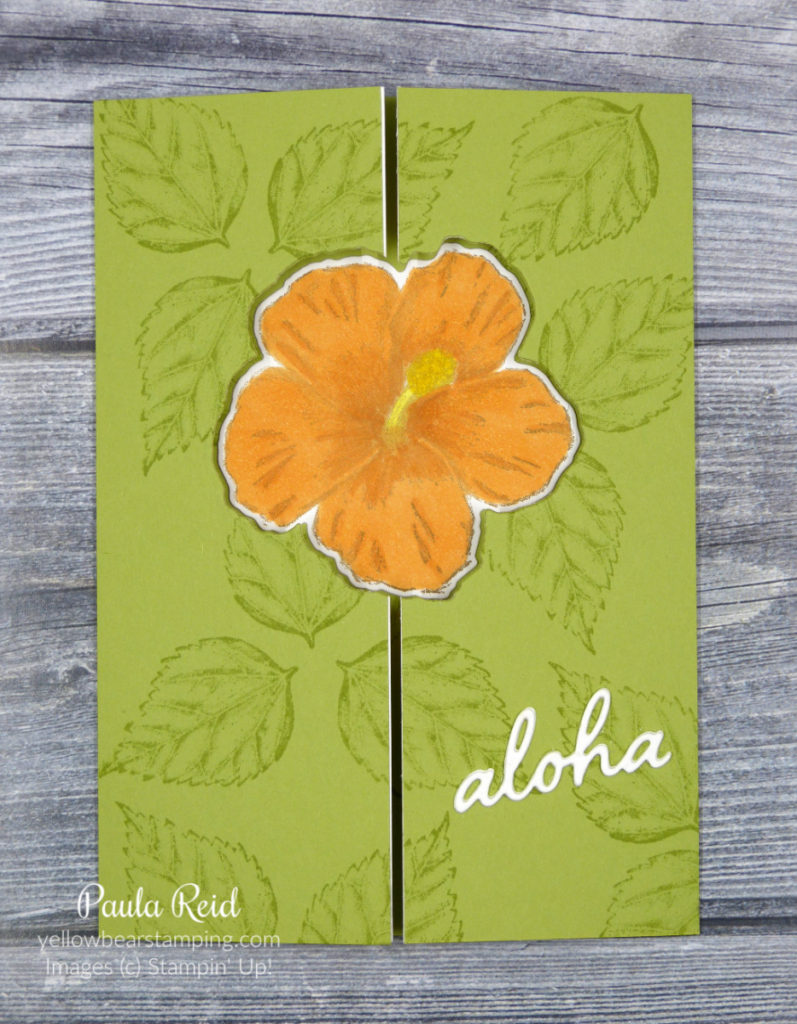 This is a Gate Fold card with a difference.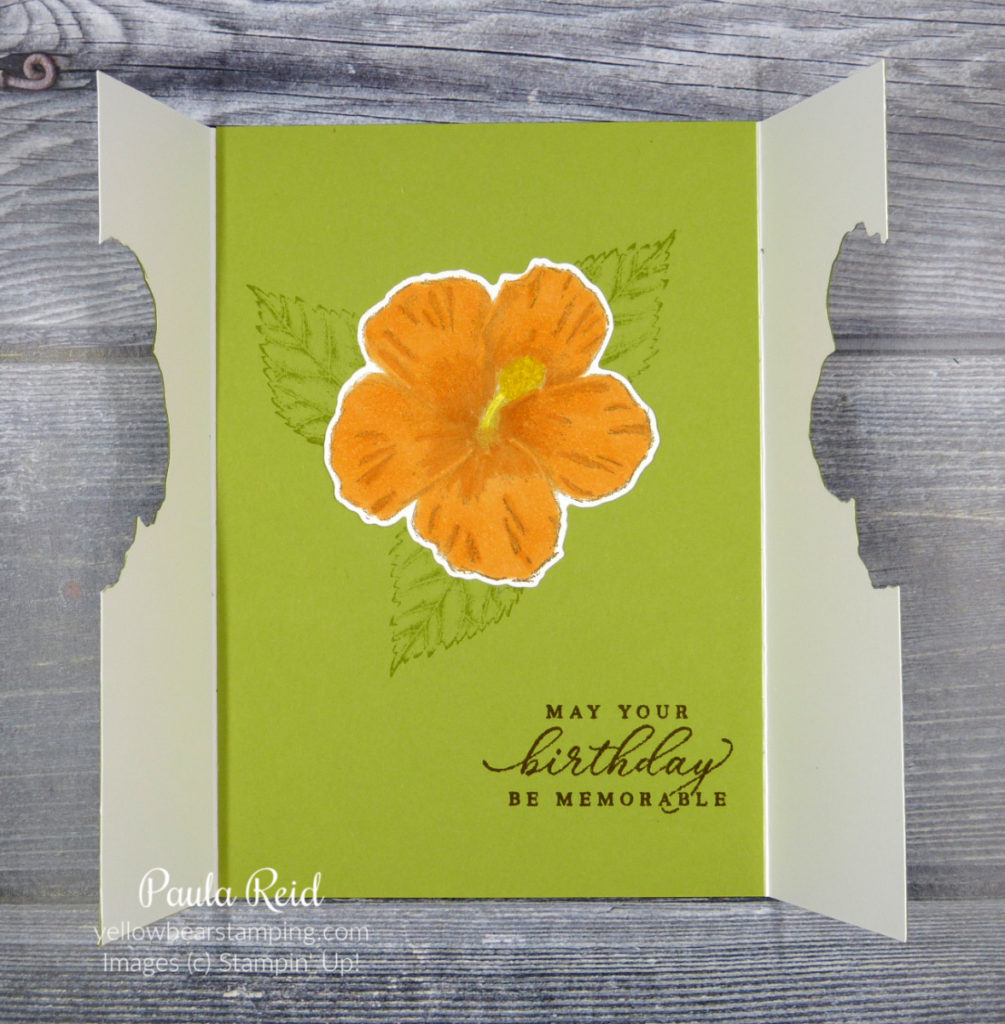 When it's opened up it looks like somebodies had a bite of the cardstock 🙂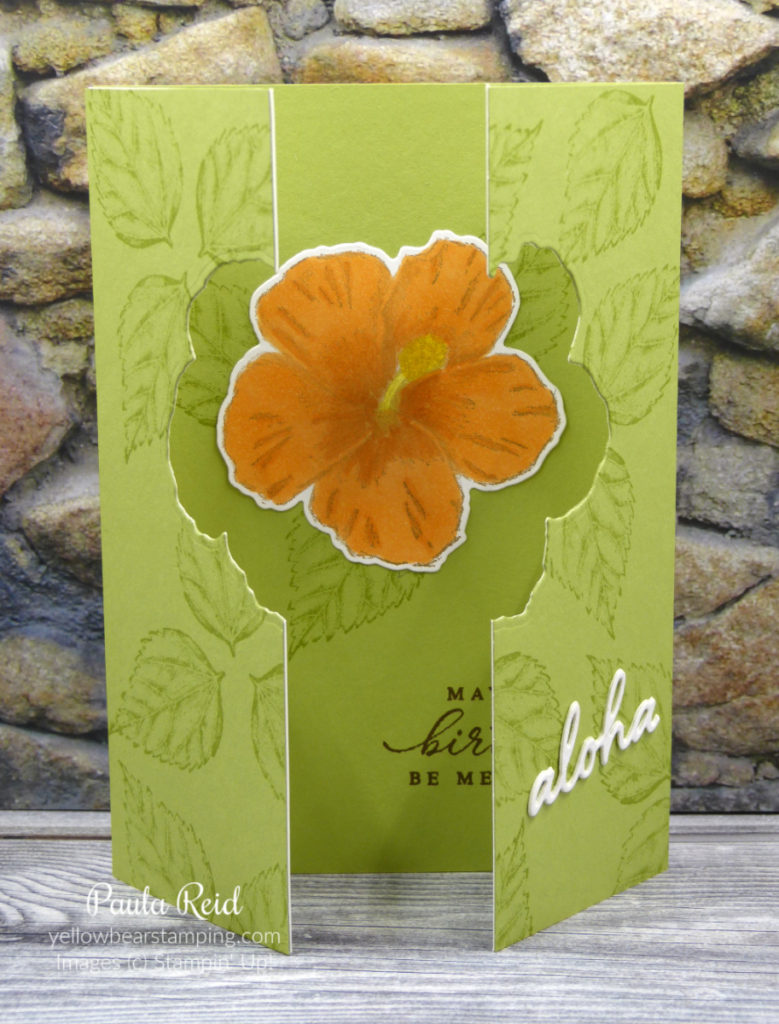 To create the die cut in the card front stamp the leaf image in Pear Pizzazz on a piece of cardstock measuring 10.5cm x 14.8cm. I stamped mine in groups of 3 but you can do whatever design you want. Cut the cardstock in half and attach to your Whisper White card base. Close the card front and place the hibiscus die in the centre towards the top. Secure it with washi tape on one side only. Open the card up (you will have part of the die hanging over the edge of the card base) and run it through your die cutting machine. Do not remove the die. Close your card again and tape the die to the other uncut side of the card. Now you can remove the tape from the original side that has been cut. Run you card through the die machine and (hopefully) you will a fully cut hibiscus from the card front.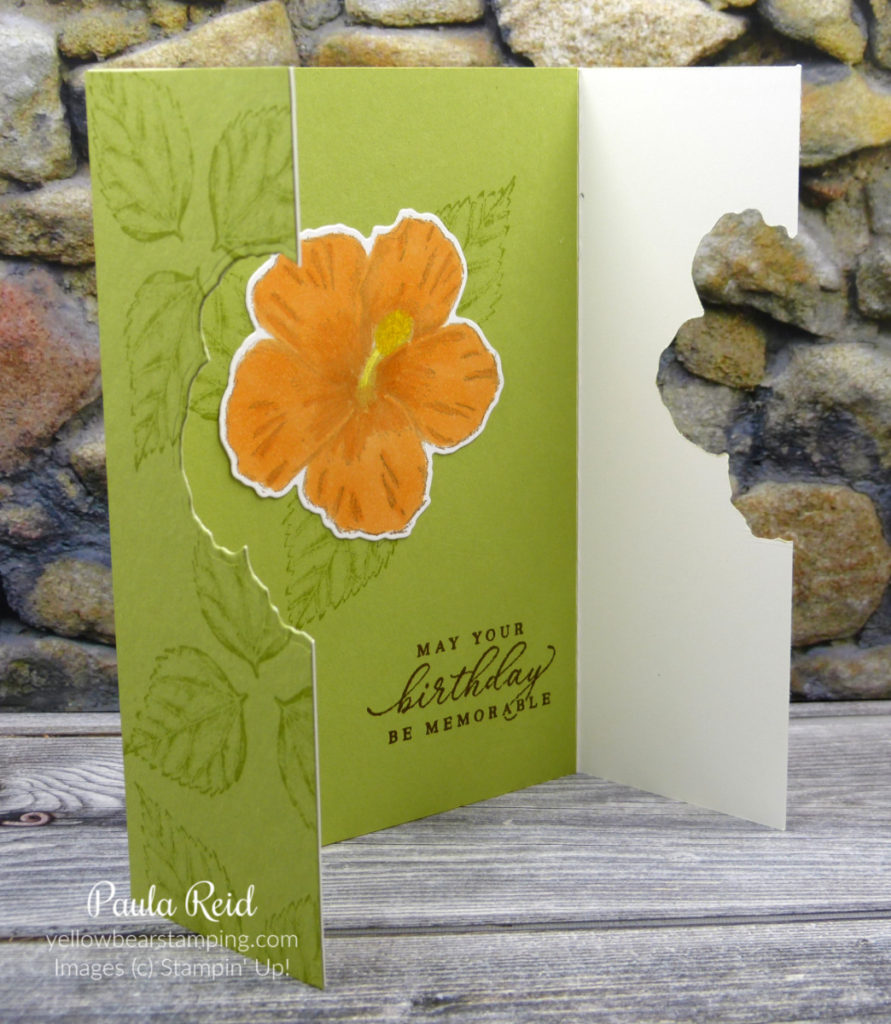 Stamp the hibiscus image on a piece of Whisper White, colour it in (I used Pumpkin Pie and Daffodil Delight Stampin Blends) and die cut it out. I closed the card front and in pencil drew the outline on the Pear Pizzazz inside then stamped my leaf images (don't forget to rub out the pencil). To adhere the hibiscus I closed the card and placed the stamped image into the cutout onto the Pear Pizzazz inside. You could replicate this card with a number of images – all you need is for a stamp to have a coordinating die.
Well that's all for tonight. I have one more card to share from the Timeless Tropical suite so check back soon.
Until then …