Hi there
Birthdays, birthdays and more birthdays.  Today is a very popular day for birthdays in our family.  It's my Mum's birthday and Phil's twin uncles birthdays.  Not only do they share the same day but also the same year – so that actually makes them triplets 🙂  Happy birthday to three very special people.
One of Phil's uncles is currently on holiday in New Zealand with his wife this month and we spent the weekend away with them.  On Saturday my parents joined us and we had a lovely day celebrating their birthdays.  Phil cooked us a beautiful lunch and then we had a lovely walk along the beach at Karioitahi on the West Coast (if you're not sure where it is check out Google Maps and if you live in Auckland it's a great day trip).
This card uses the Truly Tailored stamp set, True Gentleman DSP, Tailored Tag Punch and the Night of Navy 3/8″ Corduroy ribbon.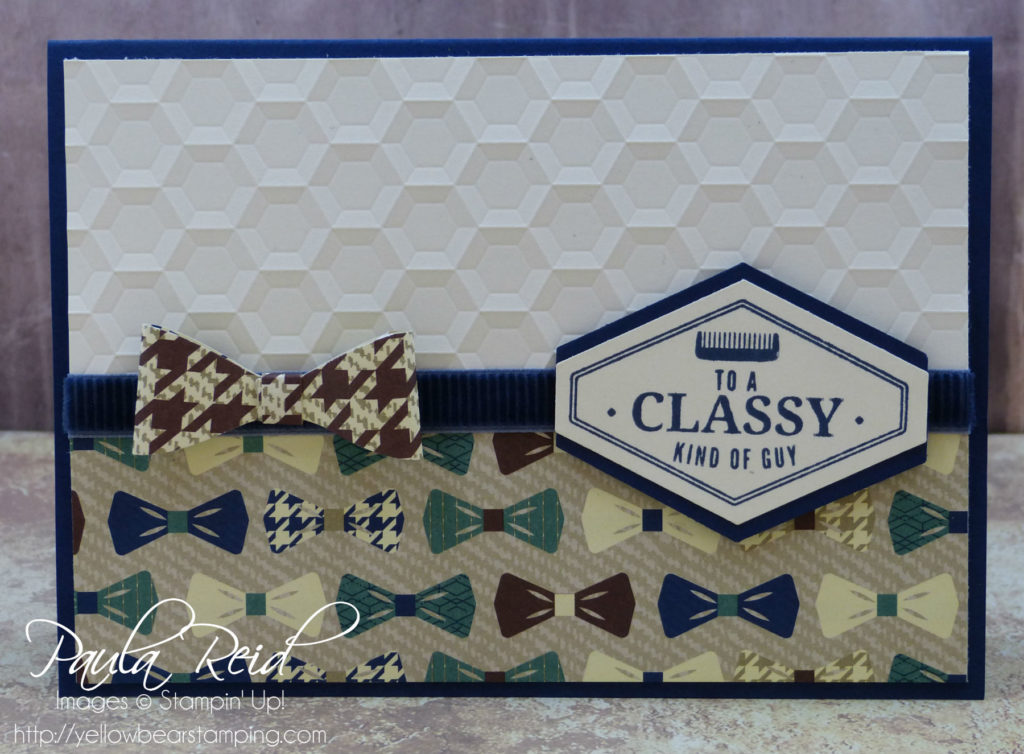 The Very Vanilla card stock is embossed with the Hexagons Dynamic Textured Impressions Embossing Folder.  This measures 14.3cm x 6cm.  The piece of DSP measures 14.3cm x 4.5cm.  This allows for .5cm overlap and then the ribbon is adhered over the top before this is all adhered to the card base.
The bow is made using the Bow Builder Punch.  The sentiment is stamped in Night of Navy on a scrap piece of Very Vanilla then punched out using the Tailored Tag Punch.  To create the mat I punched the image out of a piece of Night of Navy then cut it in half and adhered the two pieces to the back of the sentiment.  This is then adhered to the card using dimensionals at the top and bottom points.
As I was able to give the card in person this year (rather than posting to the US) I also made a cool box using the Lots to Love Box Framelit and filled it with Favourite chocolates.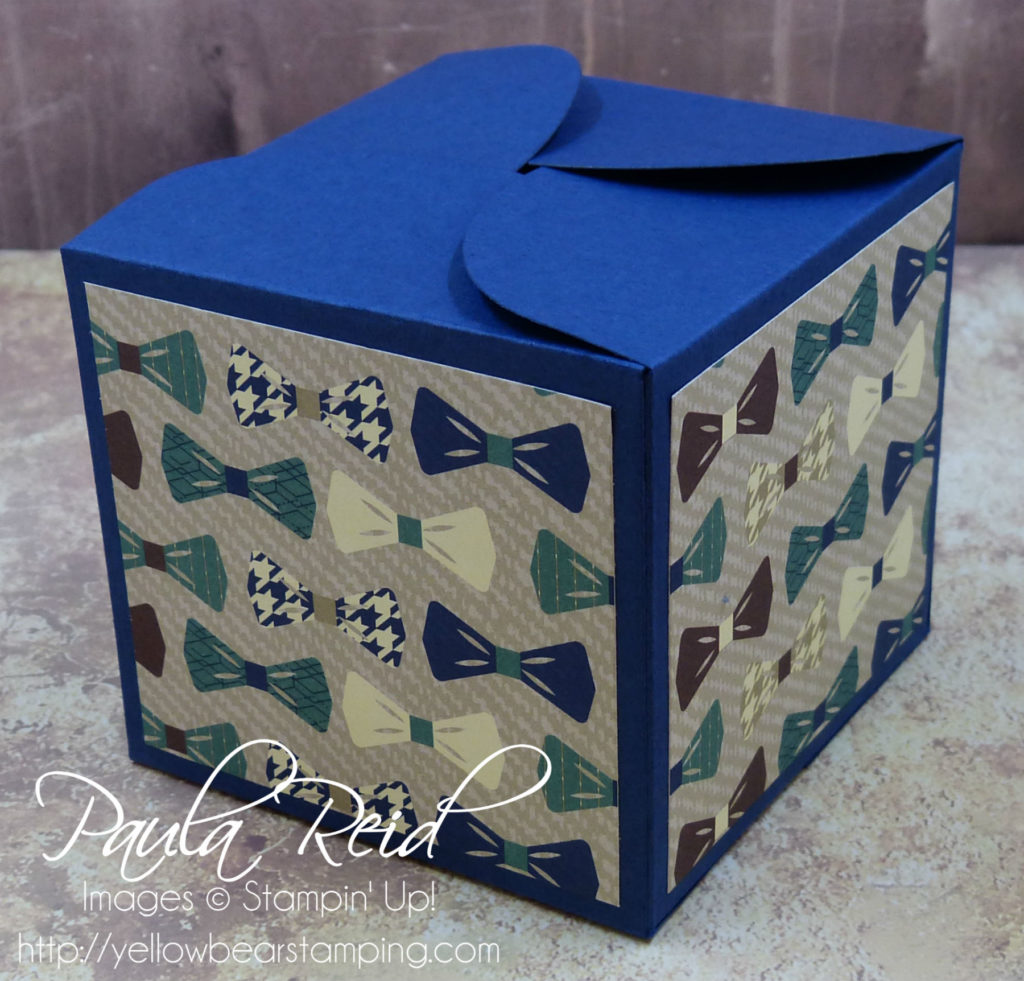 And here they are together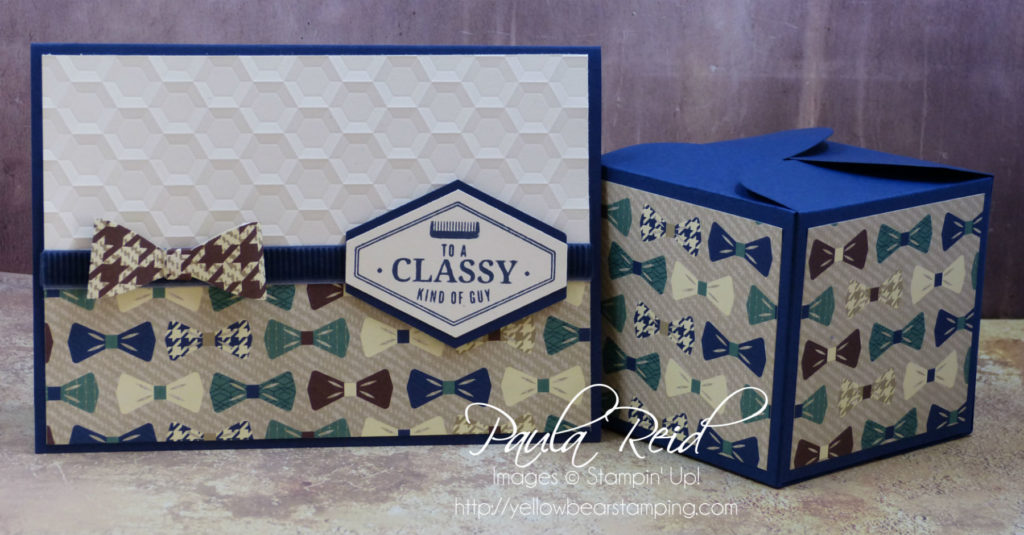 Tomorrow I'll share the card I sent to Phil's other uncle who lives in the US.
Until then …