Hi there
Just a quick post tonight – last month was my husbands birthday and here is the card I made for him.  I had actually made it back in February at our Creative Inkers Stamp Camp.  This cool card was taught to us by Rhonda Fawcett and uses product from the now retired True Gentleman Suite but you could recreate this card with other patterned DSP.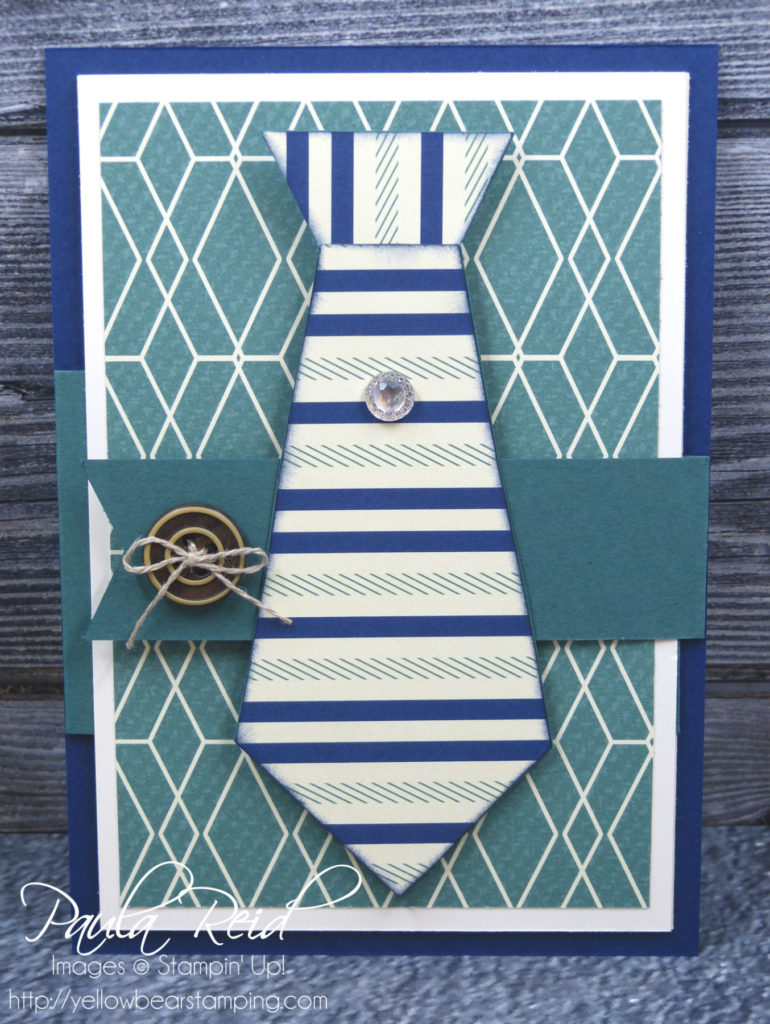 This is not just a cool card front but a very cool fancy fold card.  The 'tie' folds out to the right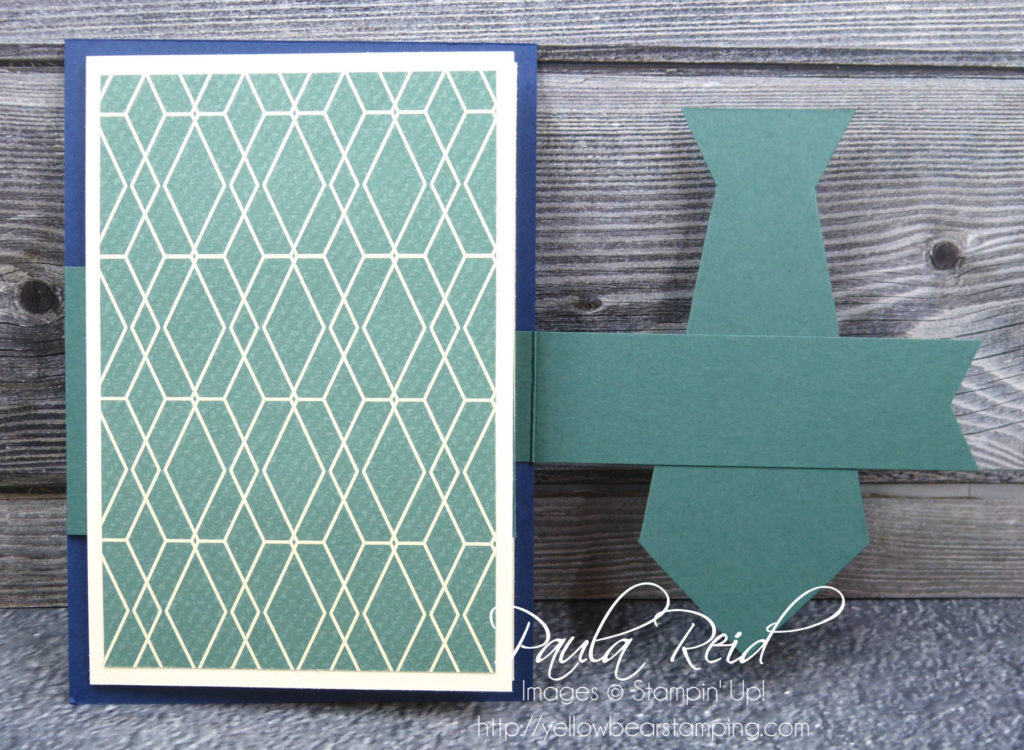 and then the card front folds out to the left to reveal the inside.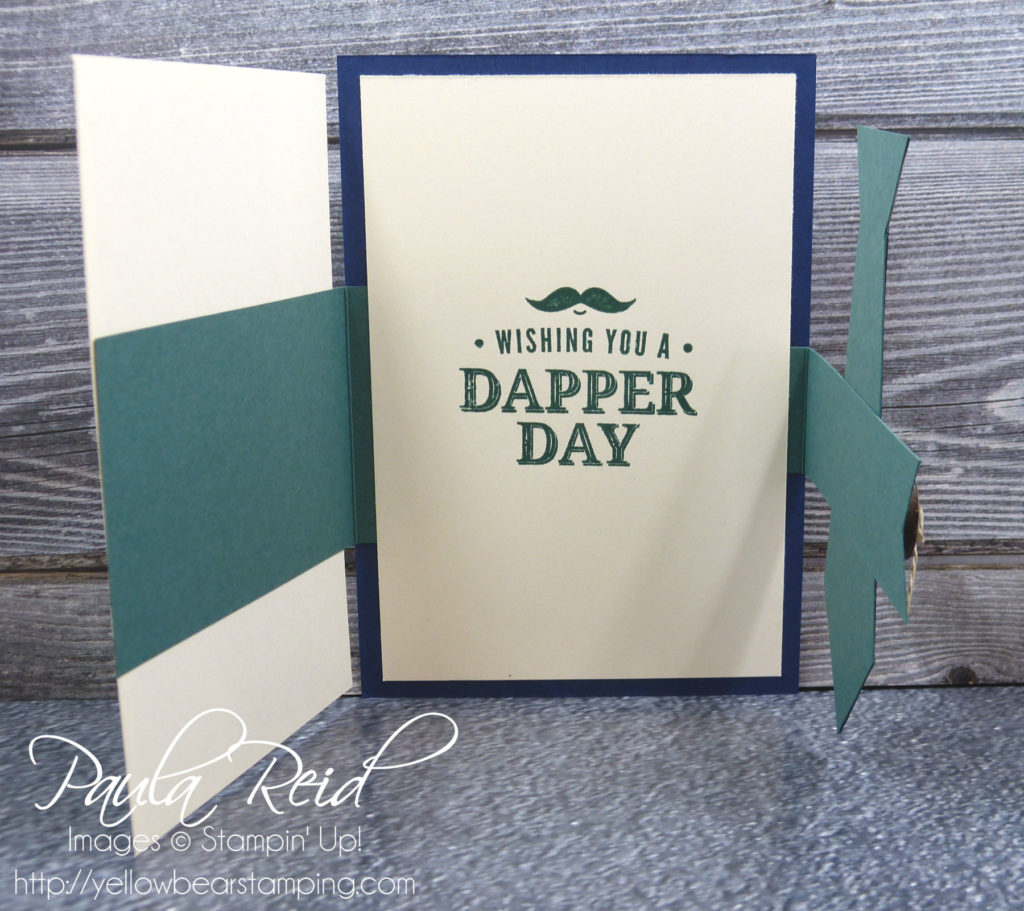 The main colours used in this project are Night of Navy and Tranquil Tide.  This insert and front mat are Very Vanilla.
Until next time …