Hi there
There are two types of cards I struggle with creating – masculine and sympathy cards.  Well I think I have found a stamp set that covers both – the Waterfront stamp set from page 125 of the Annual Catalogue.  The images in this set can be used to create a mountain, lake or beach scene.  By changing your colour scheme you can get multiple looks with the same layout.
Over the next couple of posts I'll share with you some cards I've created recently with this set – I'm sure you'll agree this is a great set to have handy.
I recently needed a sympathy card and as I had the Waterfront set out thought I'd create a scenery image instead of going with flowers.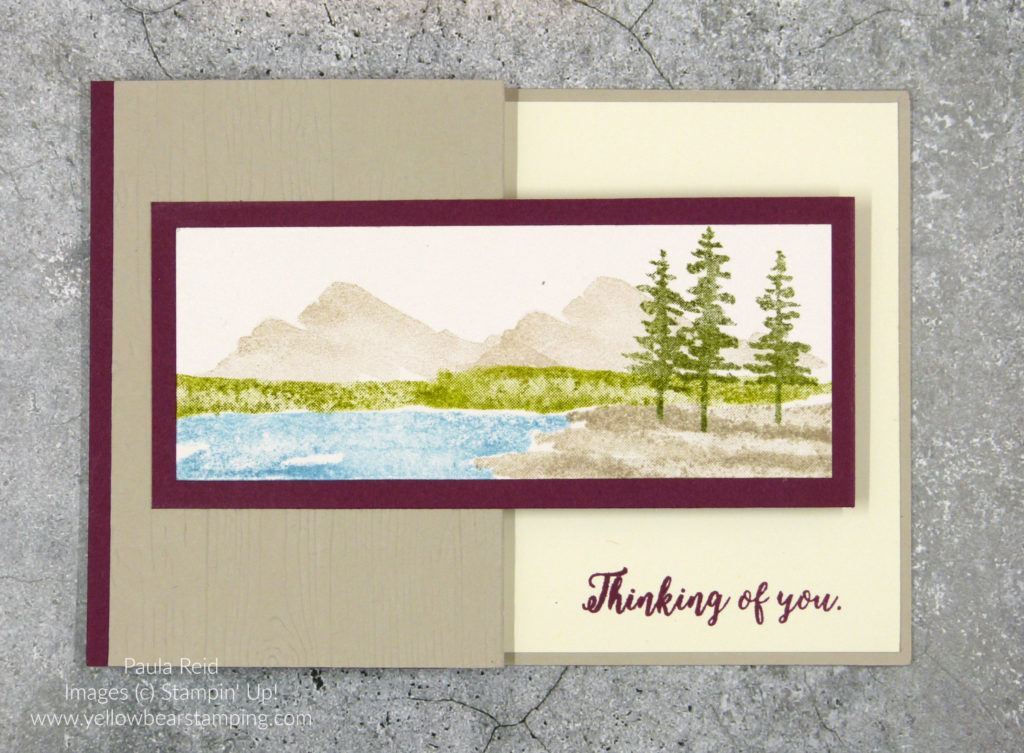 The card base is Sahara Sand and the mat and trim at the side are Merry Merlot with a Very Vanilla insert.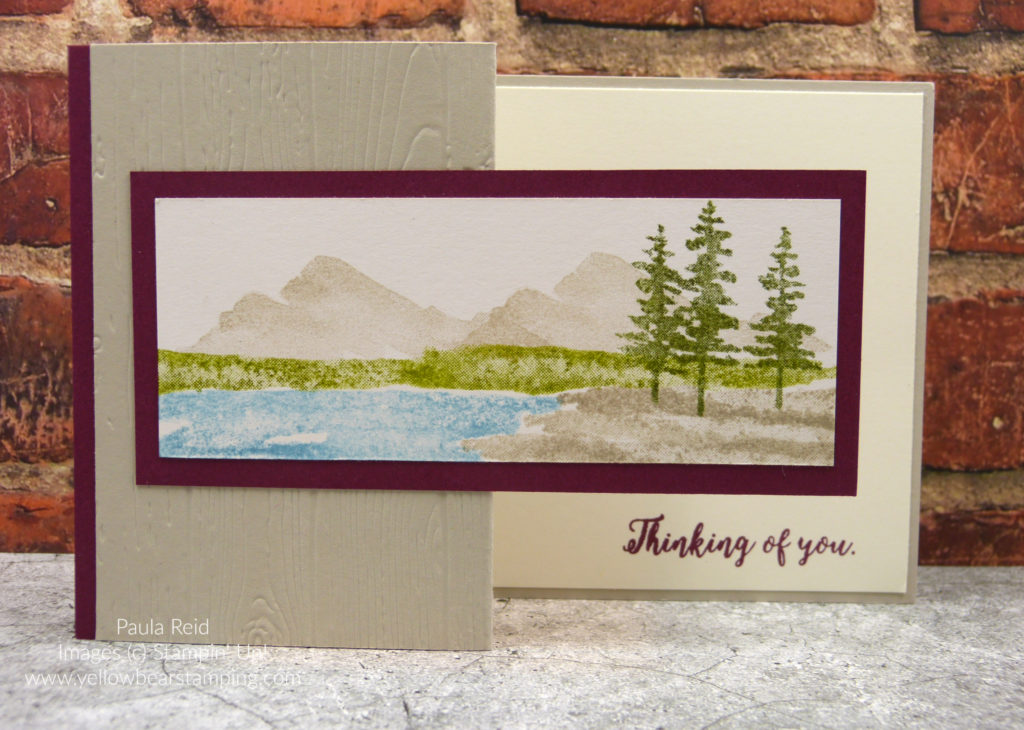 The card base has been folded to create a 'Z' fold card.  I didn't have any DSP to corodinate with the image so I embossed the front with the Pinewood Planks 3D Embossing Folder – this design fitted perfectly with the stamped image.  The stamps give a watercolour look – I also 'stamped off' the ink for the Crumb Cake mountains in the back along with the Mossy Meadow trees.  The 'grass' has been stamped in Old Olive and the 'lake' has been stamped in Balmy Blue.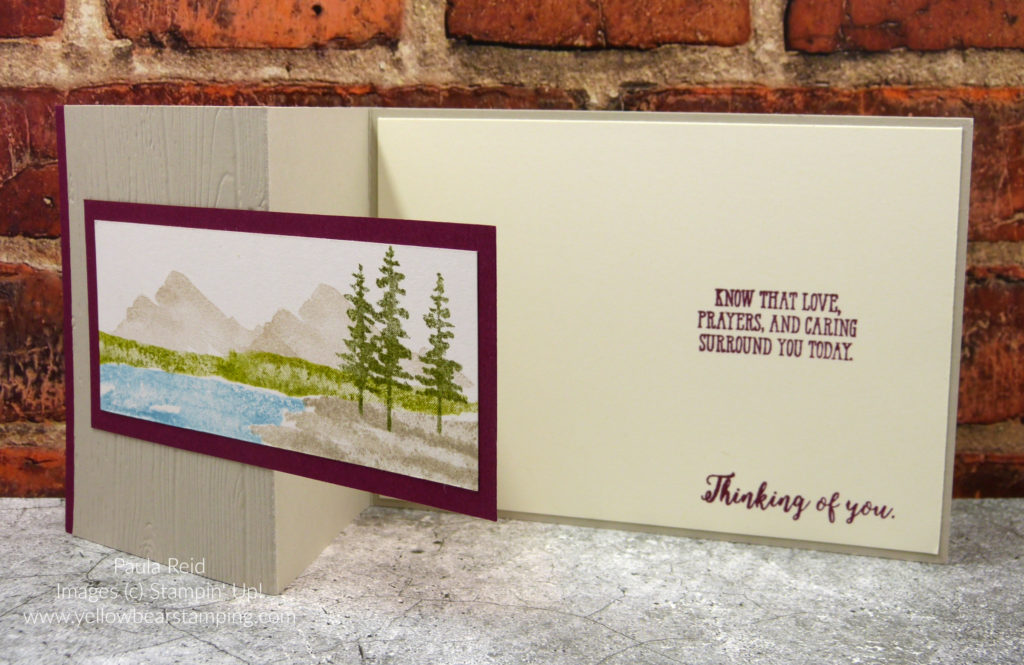 Here you can see how the 'Z' fold card works.  It uses a standard card base and has an extra score for the front to help with folding it back on itself.  Check out my recent Bird Ballad 'Z' fold card here for measurements to create this style of card.
The sentiments for this card come from the Well Said and Colourful Seasons stamp sets and have been stamped in Merry Merlot.
I've been busy creating over the past week in preparation for the arrival of the Holiday Catalogue on the 4th September.  We have a team training this coming Saturday and I'm presenting one of the projects so I'd better head back to my craft space to make some more samples.  I'll be sharing these projects with you shortly :).
Until next time …