Hi there
Over the coming weeks I'll share some projects featuring some of our retiring products – first up we have the Wisteria Wishes bundle. A number of the stamped images have a coordinating die which makes it so much easier to cut out – better than 'fussy cutting'. There are also stand alone dies that create a two layered Wisteria flower. Both the stamped and die cut flowers can be used 'hanging' or around the other way to create flowers. My first card uses only the dies.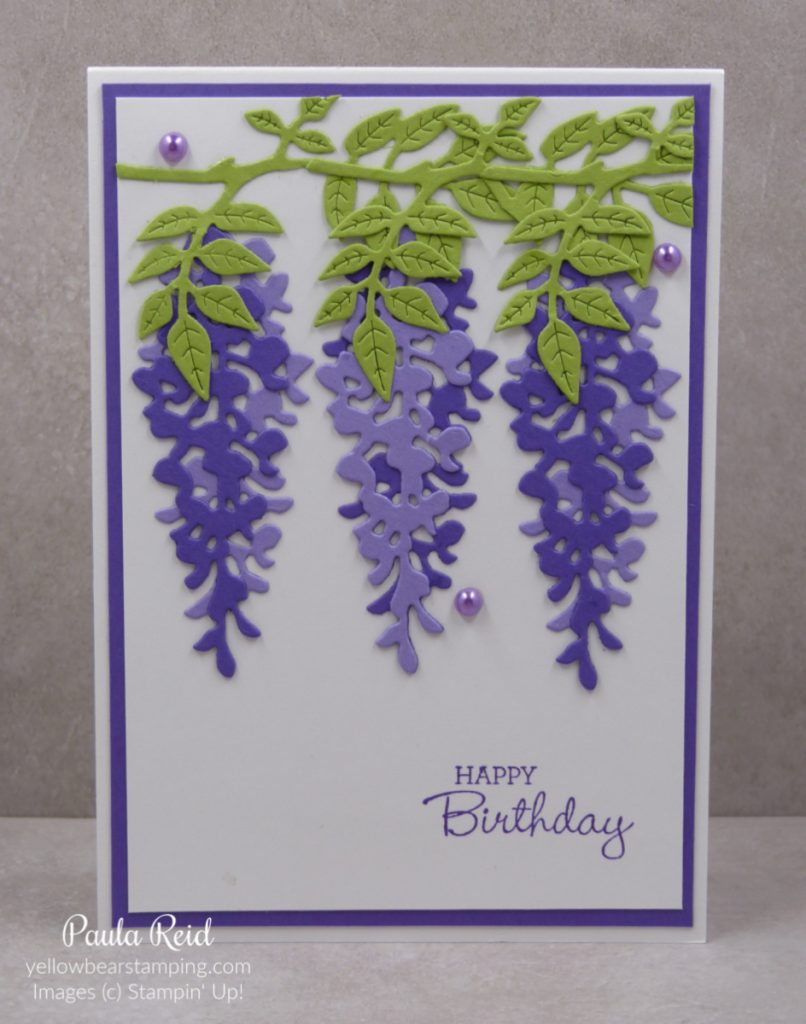 To create my Wisteria I've die cut the two images in two colours – Highland Heather and Gorgeous Grape – then 'mixed and matched' them. I cut a couple of the 'greenery' dies from Old Olive and layered them on top of each other to create the vine. The Highland Heather Pastel Pearls just finish it off.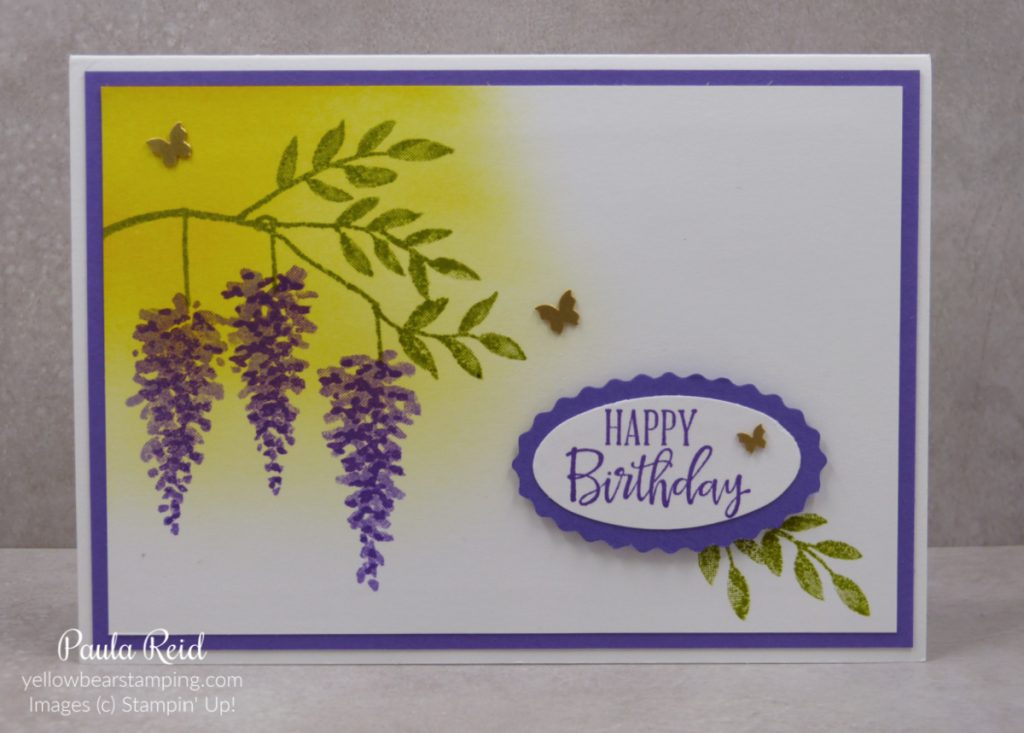 My second creation is a CASE based on a card from Su Mohr and uses only the stamps. I loved how she had the 'yellow' glow behind the Wisteria. Even though this card is a single layer card – pretty much ink only – you can create depth by having the two step/two tone image. I love using a white base with a coloured mat and then the image on top of that. My embellishment for this card was the Brushed Brass Butterflies – I'm glad they're carrying over.
My last card is a combination of stamps and dies.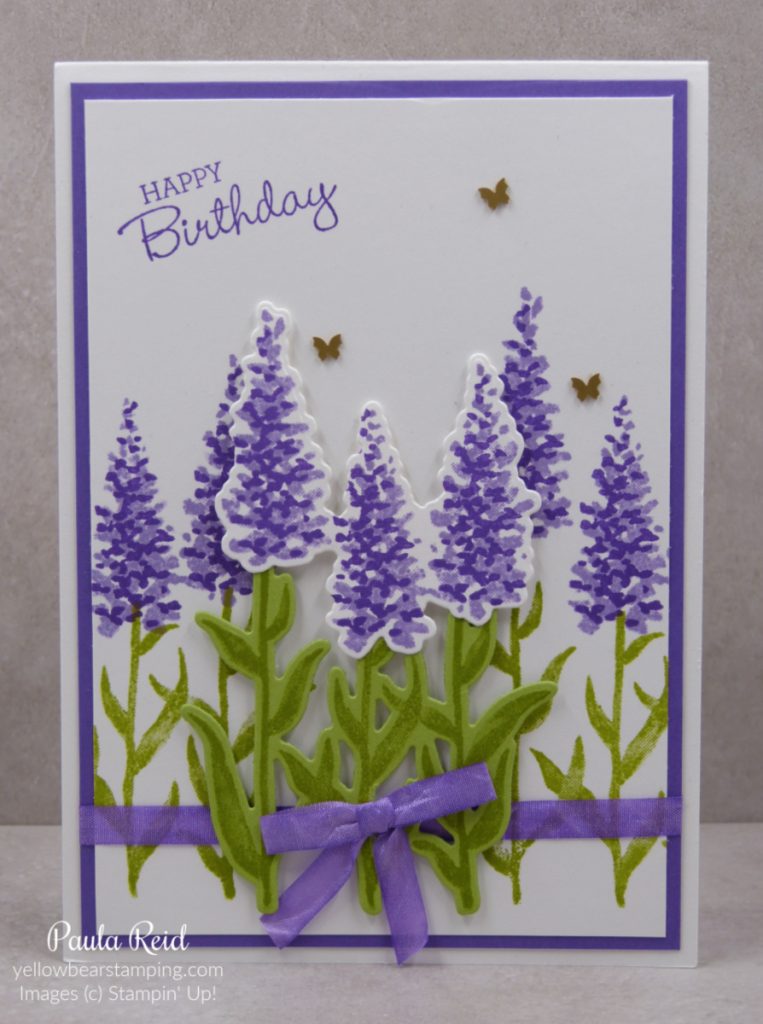 The stamped images – flowers and stalks – come as three on the one stamp. For the background images I stamped them so that one went off the edge giving the illusion of a row of flowers in a field. To give the card some extra dimension I stamped the images on scrap cardstock then die cut them and adhered them with dimensionals. I didn't have any coordinating ribbon so I coloured some of the White Crinkled Seam Binding Ribbon with my Highland Heather Stampin Blend. I will be sad to see this ribbon go as it was so versatile. I do love the little butterflies hovering over the flowers.
If you like these projects and want to create them for yourself it's not too late to purchase the Wisteria Wishes bundle.