Hi there
Punch art is a fun way to create a card when you can't find a stamp to match a particular theme or character.  One of the ladies at work celebrated her birthday today and ages ago mentioned she loved Minons.  So I put that thought in my memory bank and pulled it out on Sunday to create a special card for her.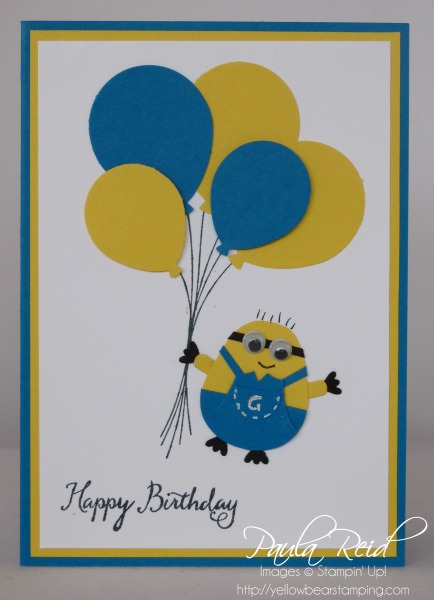 I managed to find a couple of tutorials on how to create a Minion – my Owl Punch came in handy.
I've gone with Pacific Point and Daffodil Delight for my card and used Balloon Celebration for the sentiment and balloon strings.
I was really pleased with the card and she loved it 🙂