Hi there
On Saturday I held my first 2019-2020 Annual Catalogue workshop with a group of 10 lovely ladies – a great way to spend a winters afternoon.  We made two projects using new stamp sets and colours.  The first project I'll share features the stamp set 'A Good Man' which is a line art set with images and sentiment plus the new background stamp 'Birch'.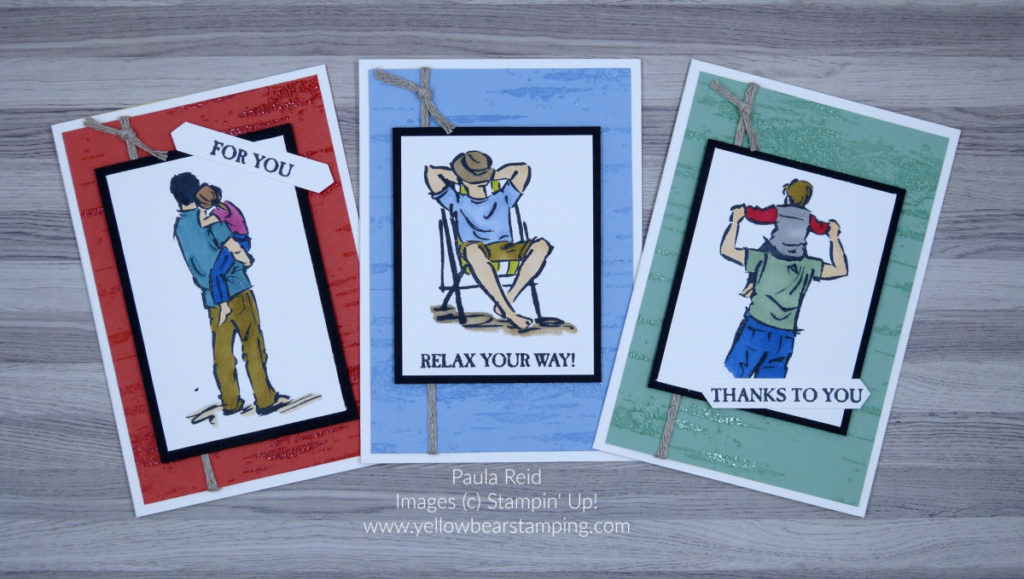 The card bases are our Whisper White Note cards & envelopes which come in a pack of 20 – pre-cut and pre-scored.  These card bases are smaller than a standard card and it's easy enough to downsize a layout to fit this size or if you've started out making your design to fit the Note cards it's easy enough to 'upsize' it for a full size card.
As there were three different colours for the mat I decided we would stamp the Birch stamp in VersaMark then heat emboss with clear embossing powder – this gives a darker tone for each coloured cardstock.
Here are some close ups of the cards.  First up we have a new In Color – Terracotta Tile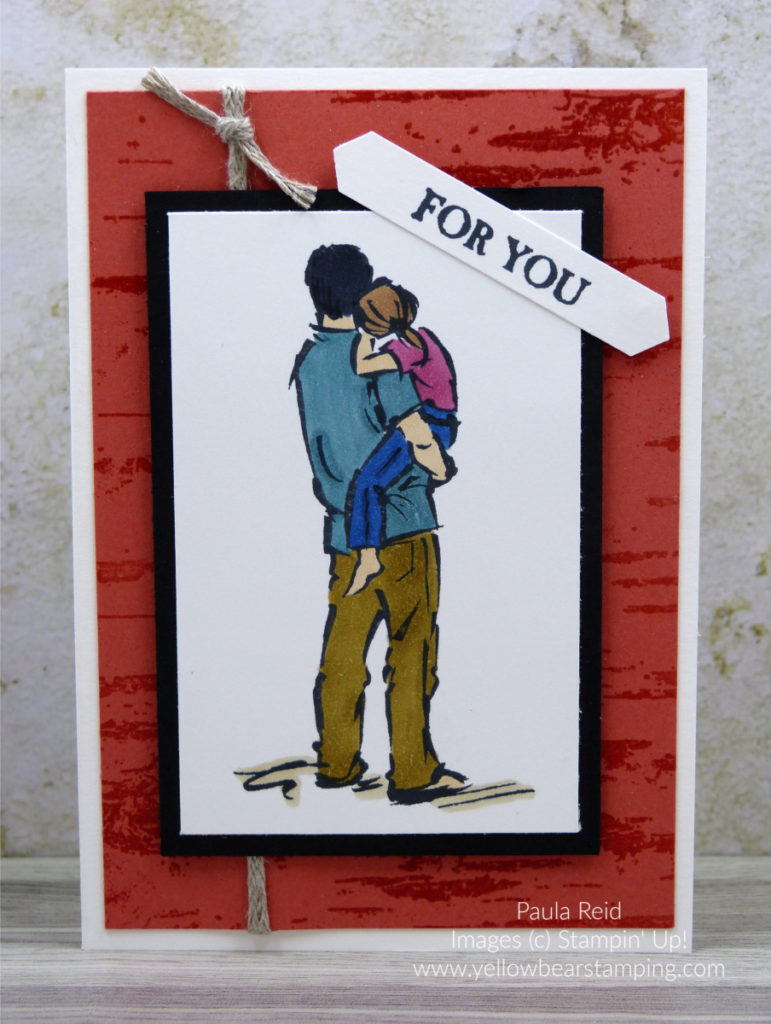 Then Seaside Spray – also a new In Color for 2019-2021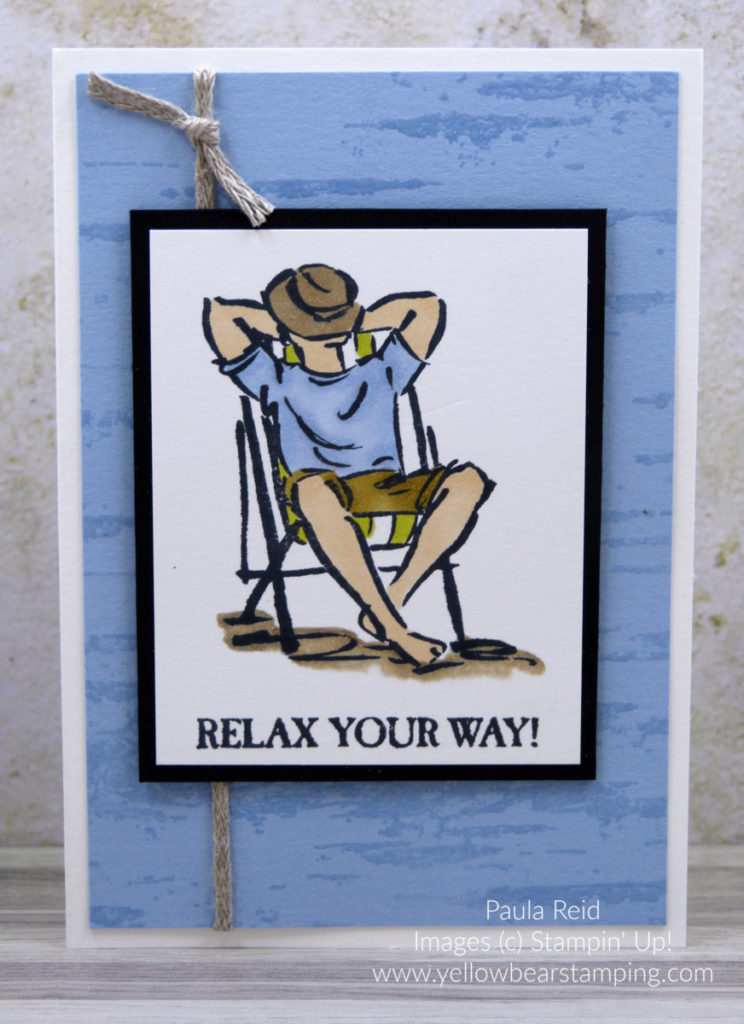 And lastly Mint Macaron which is from the 'Subtles' family – love this colour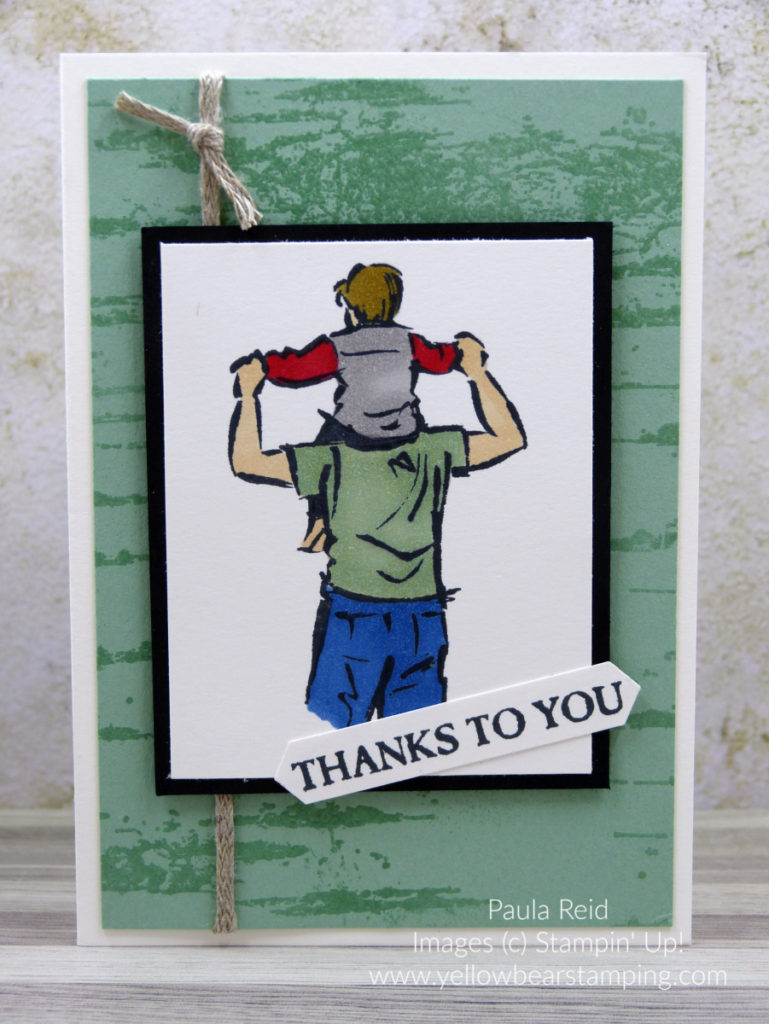 The first two cards were blank inside but the sentiment for this card has a 'part two' on the inside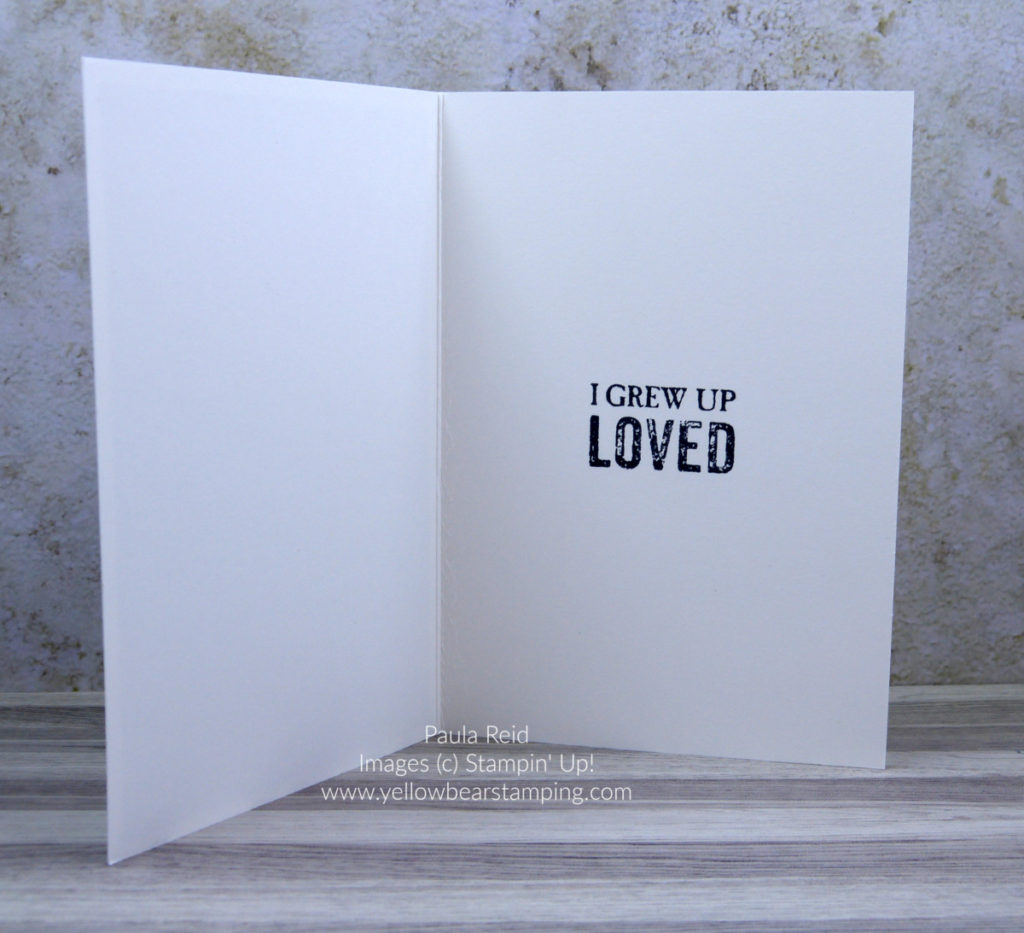 To make it easy I listed the different Stampin' Blends I used to colour each card – hope this helps if you want to recreate one of these cards.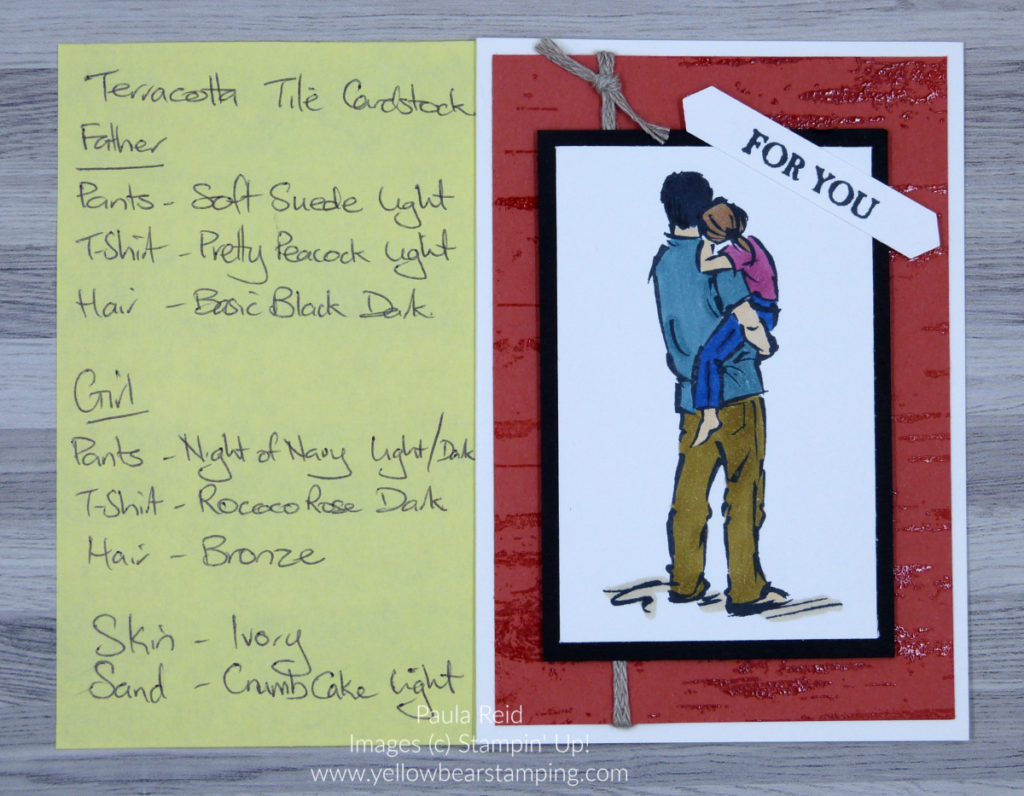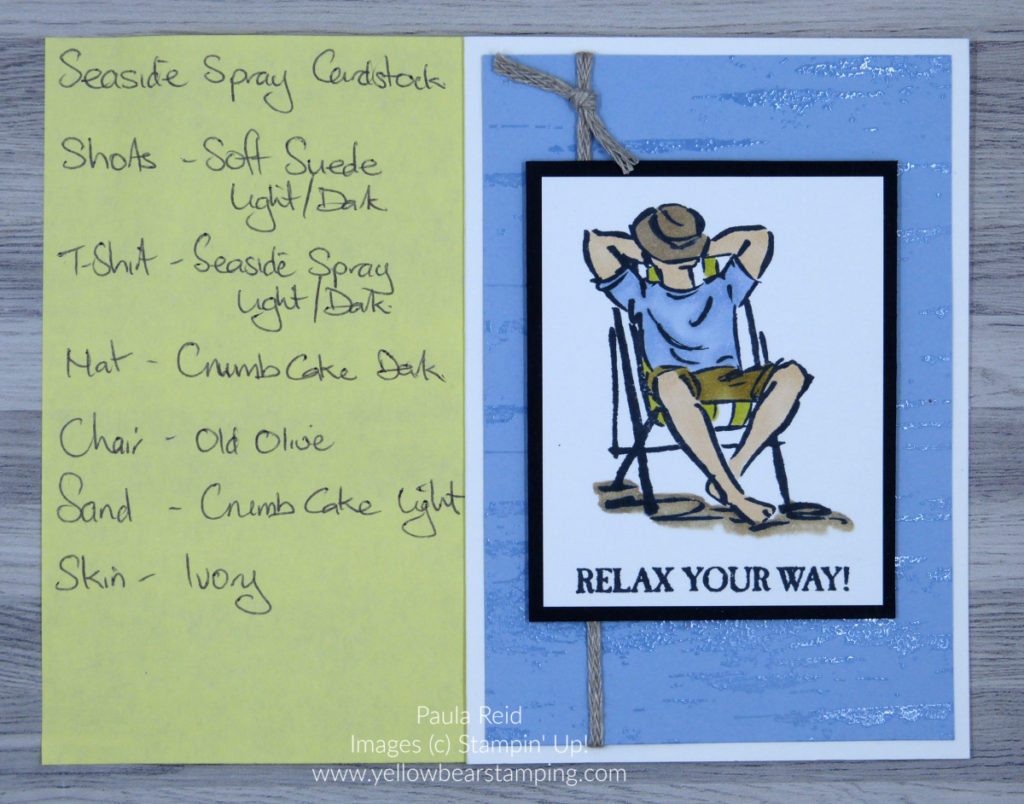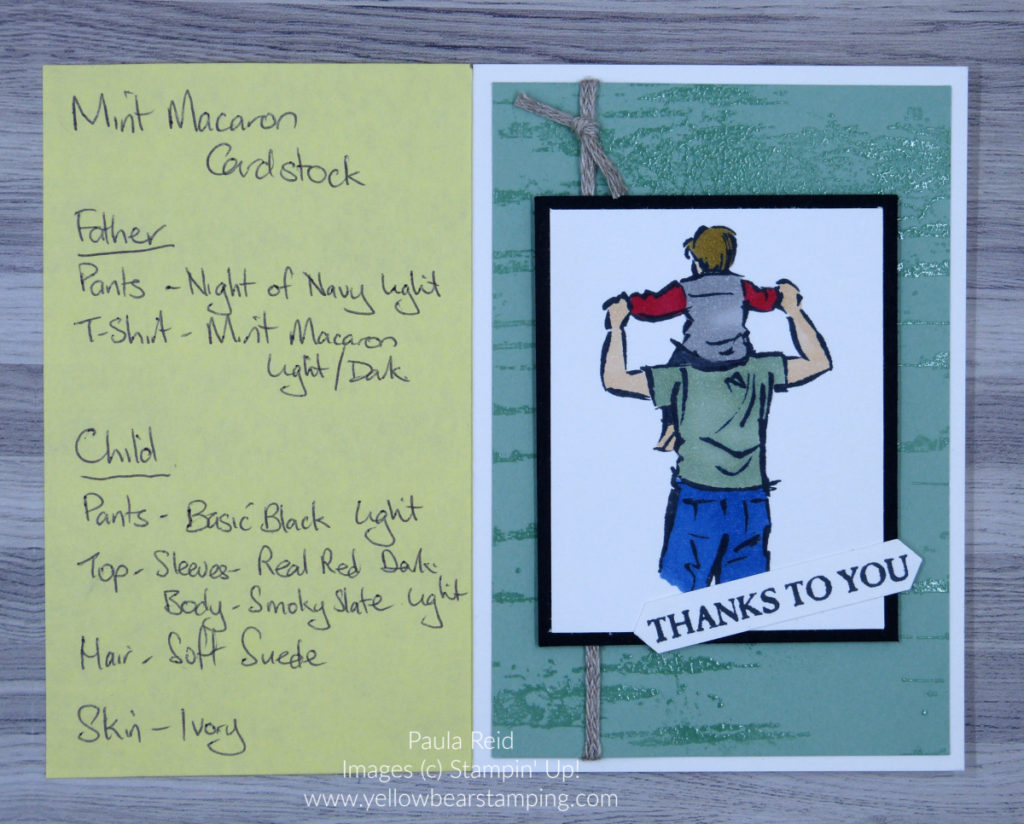 I'll be back tomorrow with the second project – watch this space 🙂
Until next time …