Hi there
This year seems to be the year for 'milestone' birthdays.  Earlier this month our aunt in the US celebrated her 80th.  We couldn't send her flowers as she is holidaying in Europe with extended family so I sent her flowers by way of the card :).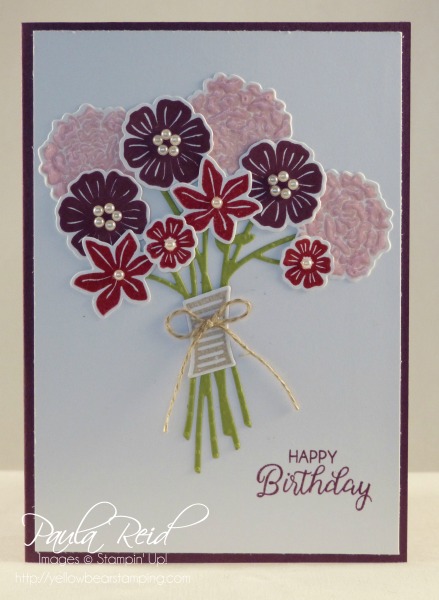 This uses the new Beautiful Bouquet Bundle.  The stamp set comes with a sentiment for every occasion – birthday, wedding, anniversary, thanks, congratulations and something for a friend.  I think this set will become a favourite 'go to' set for me.
My starting colour for this project was Fresh Fig.  I then checked out the below In Color Combinations chart to get my additional colours – Cherry Cobbler, Blushing Bride and Pear Pizzazz.  To add 'dimension' to the card I added pearls to the centre of the flowers and glue to bigger flowers at the back – not sure what type of flowers these ones are – maybe hydrangeas 🙂  The flowers are 'tied' together with a piece of Linen Thread.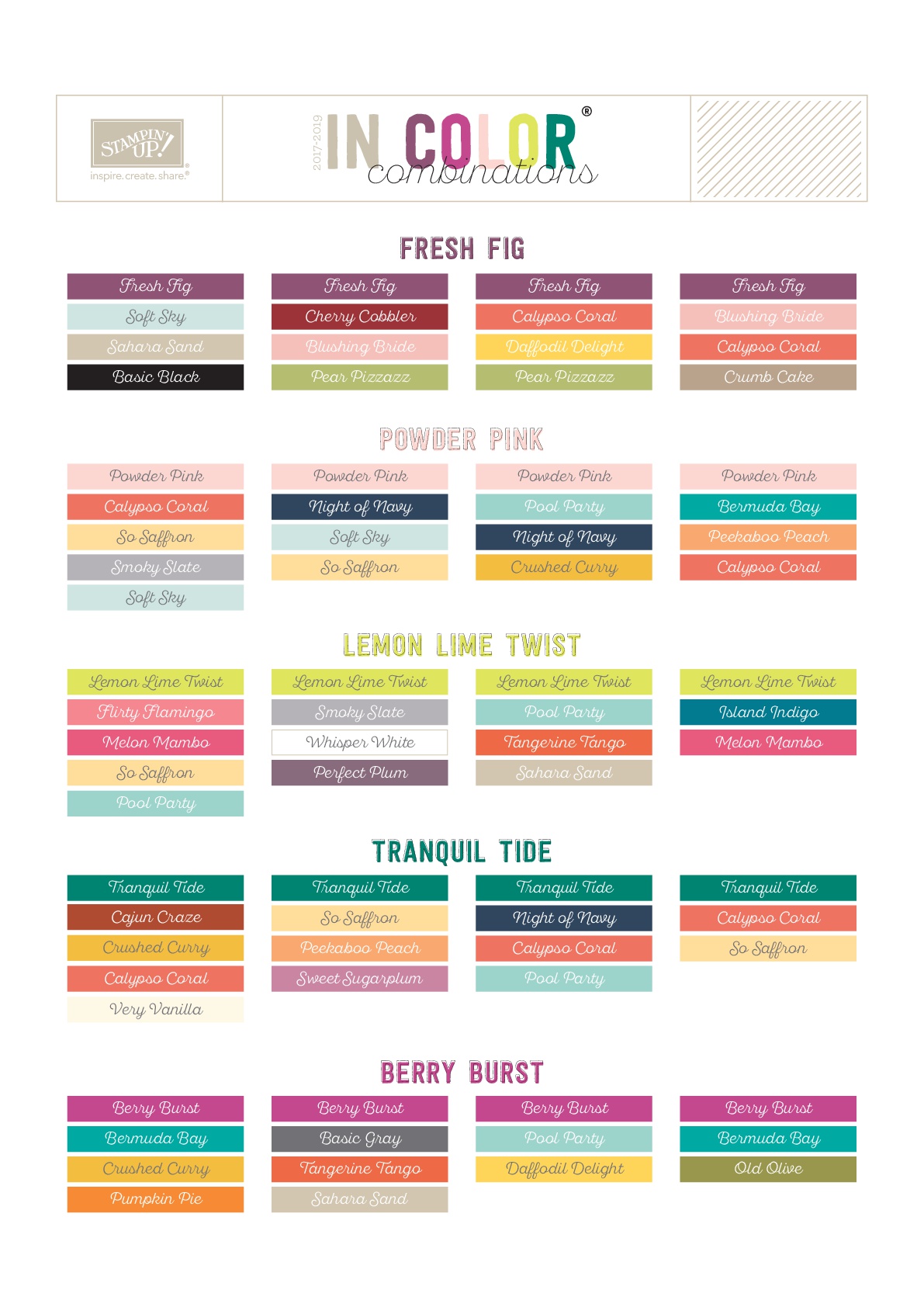 Well I hope you don't get too wet or blown away in this wild weather.  Until next time 🙂