Hi there
It's hard to believe we're at the end of April and that means one third of 2020 has just whizzed past – what a year it's been so far. I hope you are all doing well in your 'bubbles' and staying safe.
Today's post features the Million Dollar stamp set inspired by Jacque Williams (so happy this set will be carrying over to the 2020-2021 Annual Catalogue).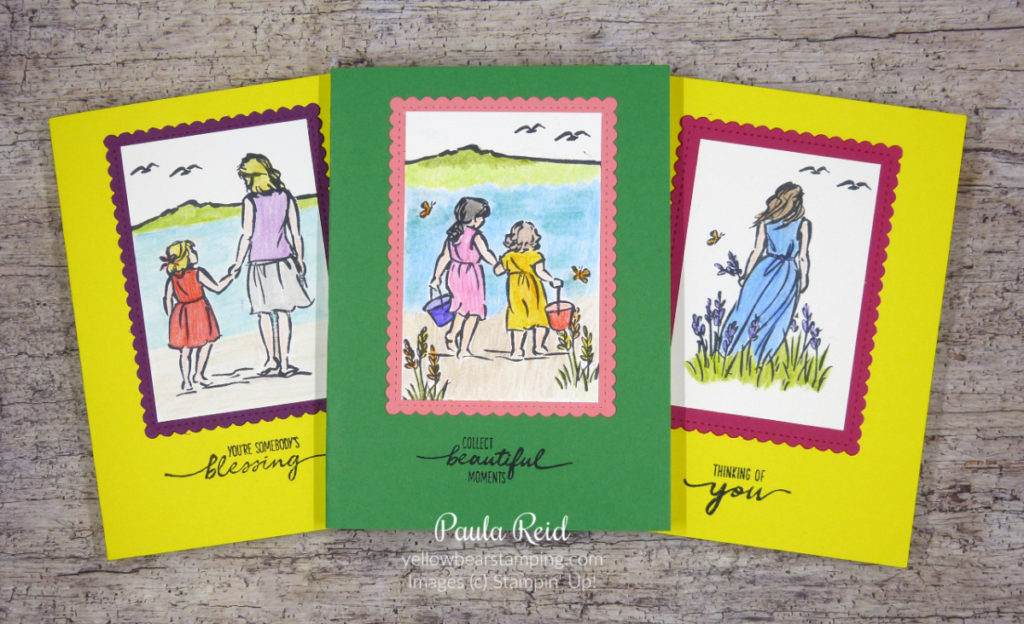 I ended up using all the stamps in the set on these three covered jotta pads. There's a great shop called Geoff's Emporium here in Auckland and they sell jotta pads (12 pads for $1) – I ended up covering and decorating 90 of these for staff at Christmas. I made sure I went back and got my own supply for decorating. This set is perfect for creating your own scene and there are lots of ways to colour in the images. Here I've used my Watercolour Pencils.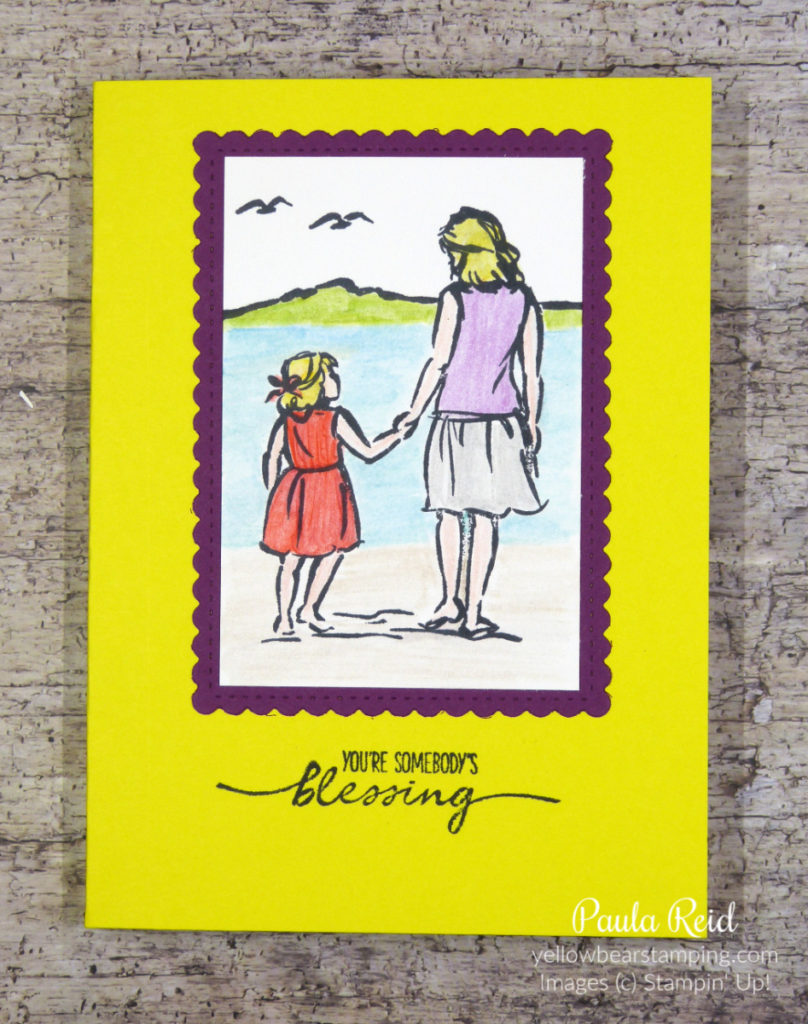 I've used the 'Masking Technique' to create this scene so that the 'mother and daughter' are in the forefront on the beach and 'Rangitoto' is in the background. Post-It Notes are your best friend for creating a project like this.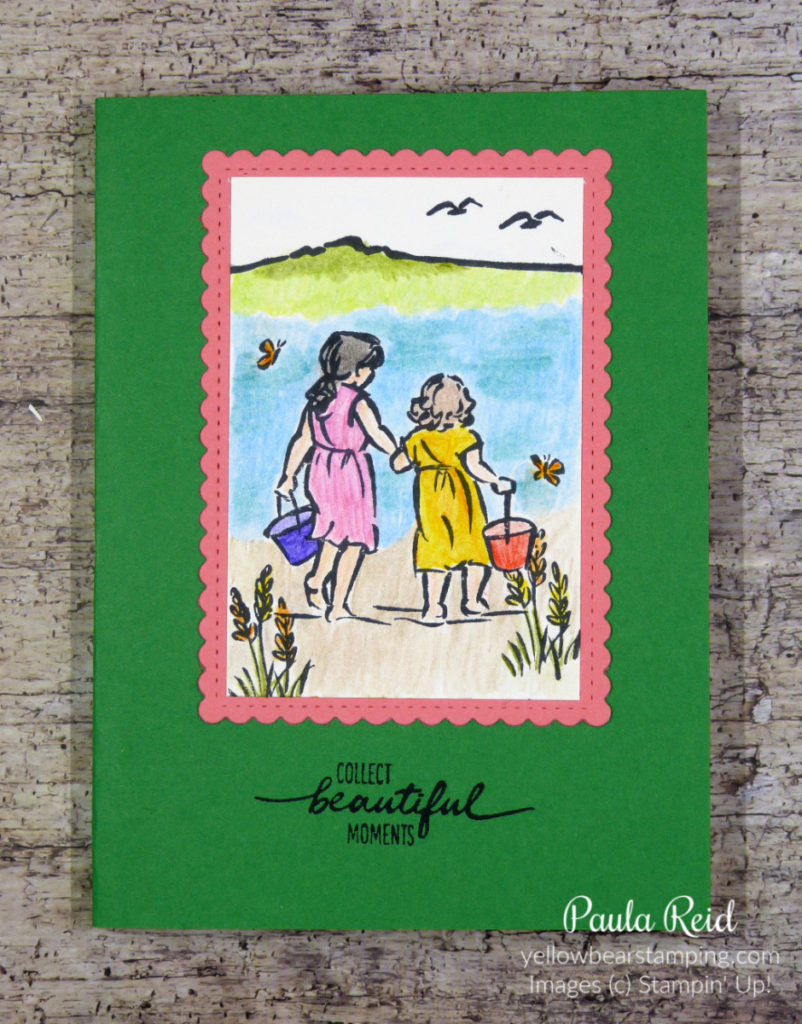 I must admit this scene took a few attempts to get it looking right and balanced. Don't be afraid if you have to turn your cardstock over and start again (and again in my case). The birds and butterflies really finish the scene off.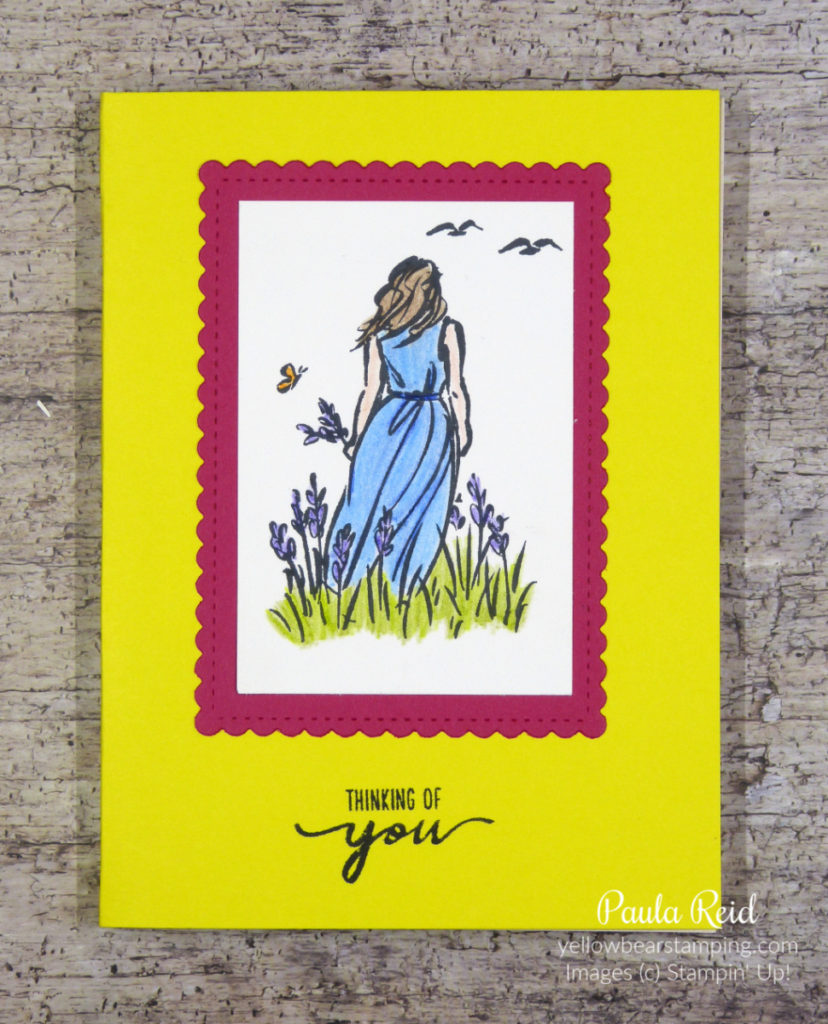 I really love this set but I think this is my favourite image of the set. The images have been stamped with Memento Black and then a range of Watercolour Pencils have been used to colour in these images. The frames are cut using the biggest die from the Stitched So Sweetly Dies on page 20 of the Mini Catalogue.
Leave me a comment and let me know which scene is your favourite.
Until next time …