Hi there
I had a very productive weekend crafting and hope to share some of my projects with you over the coming week.
Now that we are in Alert Level 3 Stampin' Up! has commenced shipping again – yay – so if you are in need of supplies please let me know as I will be placing an order tomorrow evening.
Today's project is one I created for one of my card classes and haven't got round to sharing. It uses the lovely Painted Poppies set which is carrying over to the 2020-2021 Annual Catalogue and the masking technique.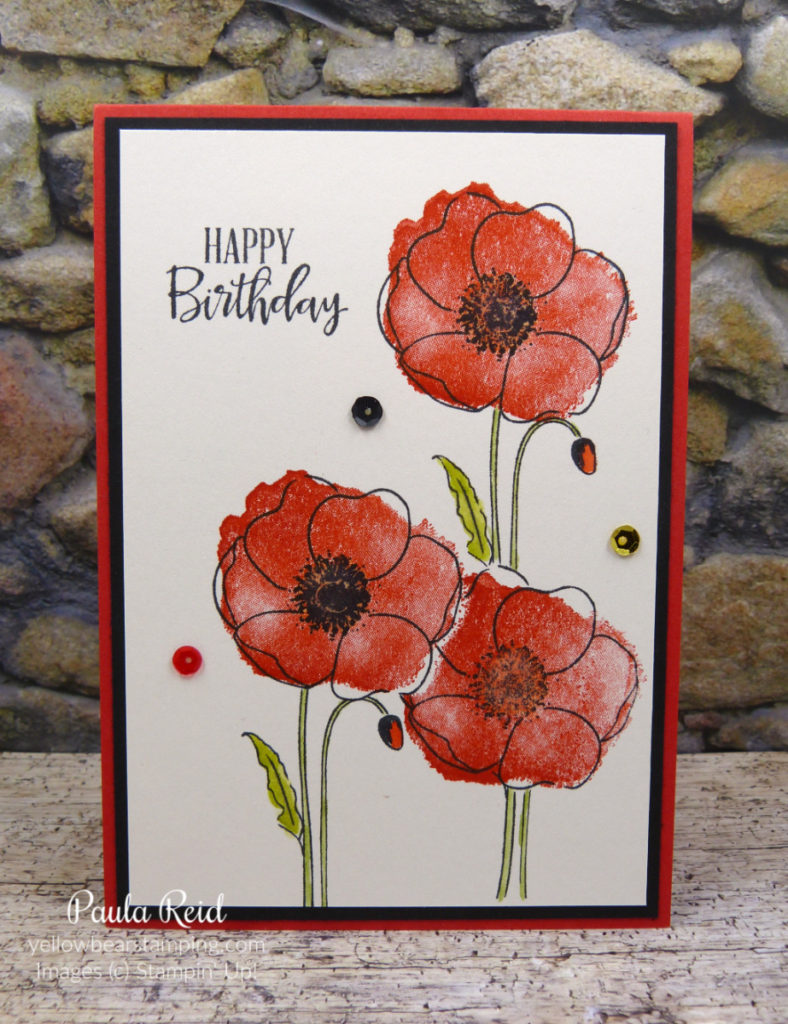 The card base is Poppy Parade with a mat of Basic Black and then the card front is Shimmery White. I used Shimmery White as it's a bit softer in tone and also better for colouring in with a Blender Pen. The stems have been coloured in with Old Olive ink and a Blender Pen. Poppy Parade ink was used for the unopened poppy.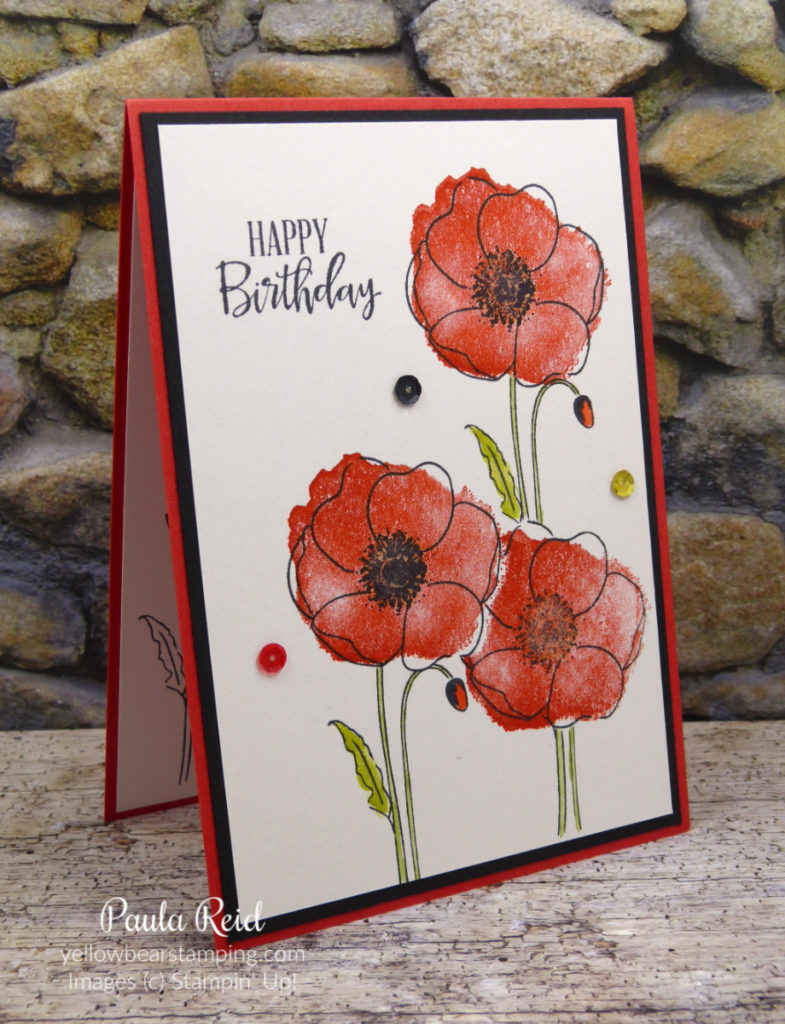 The outline images are stamped first in Memento Black and then with Poppy Parade. We used a 'mask' for the bottom Poppies stamping the left one first, applying the mask then stamping the right one. When it came to stamping the stem image we needed two masks to cover the top and bottom right Poppies. The stem image actually has a flower attached but by using the masking technique you can use just the stem.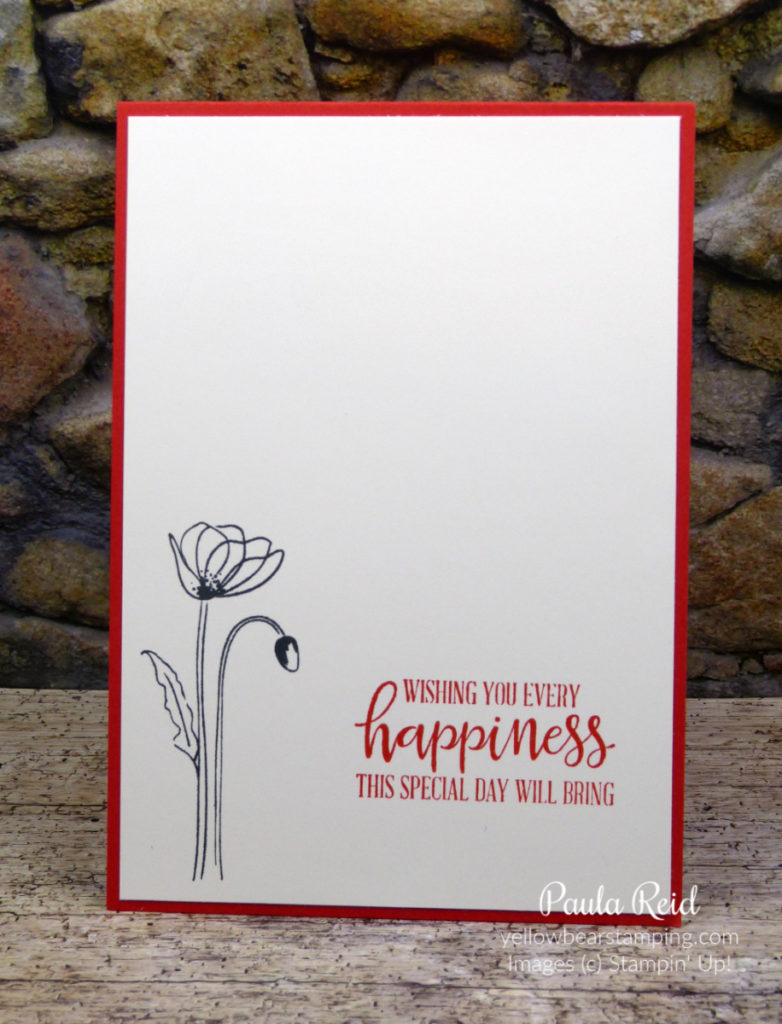 And here's the inside of the card where you can see the full stamped image of the flower with the stem. The masking technique allows you to get two images from the one set.
Until next time …