Hi there
I find sympathy cards one of the hardest to create and even more so when they need to be masculine based. Since we've been in lockdown I've needed to create two sympathy cards for male colleagues who have lost family members (thankfully not due to COVID-19).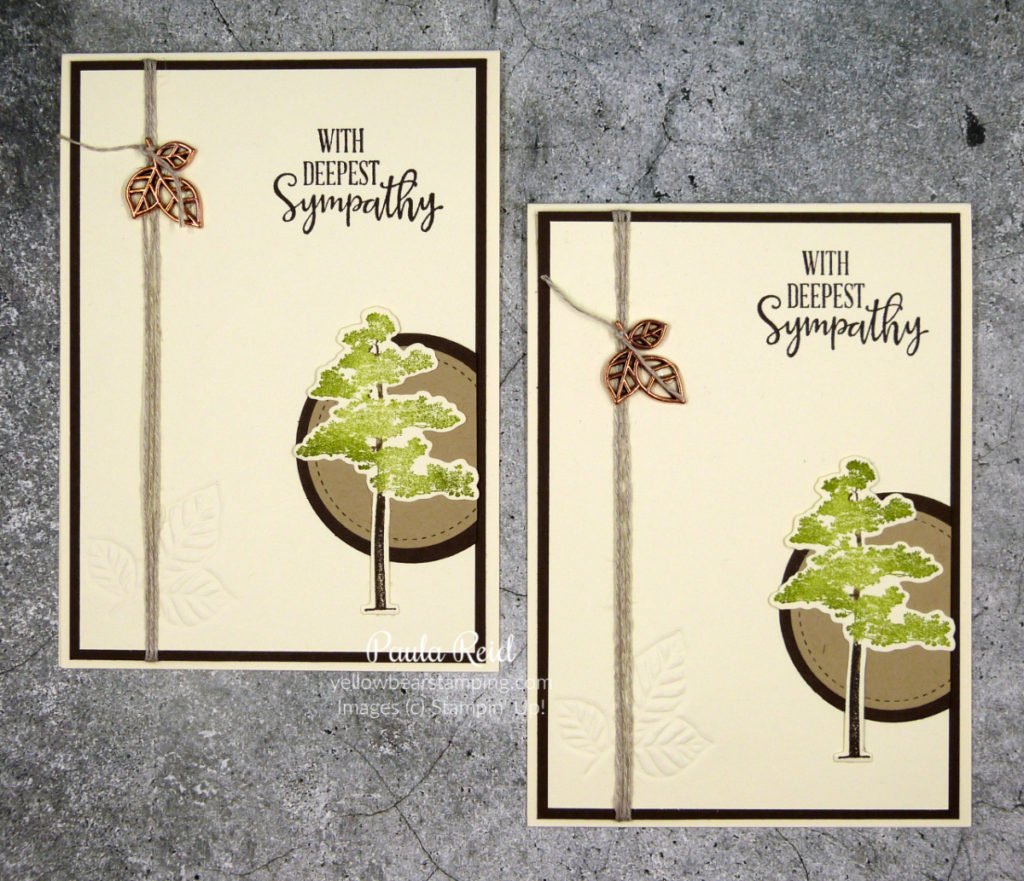 I CASE'd this layout from a card by Jacque Williams. I made a few changes to accommodate my sentiment and products I had. That's the great thing with CASEing – it gives you a start for personalising or you can copy it exactly.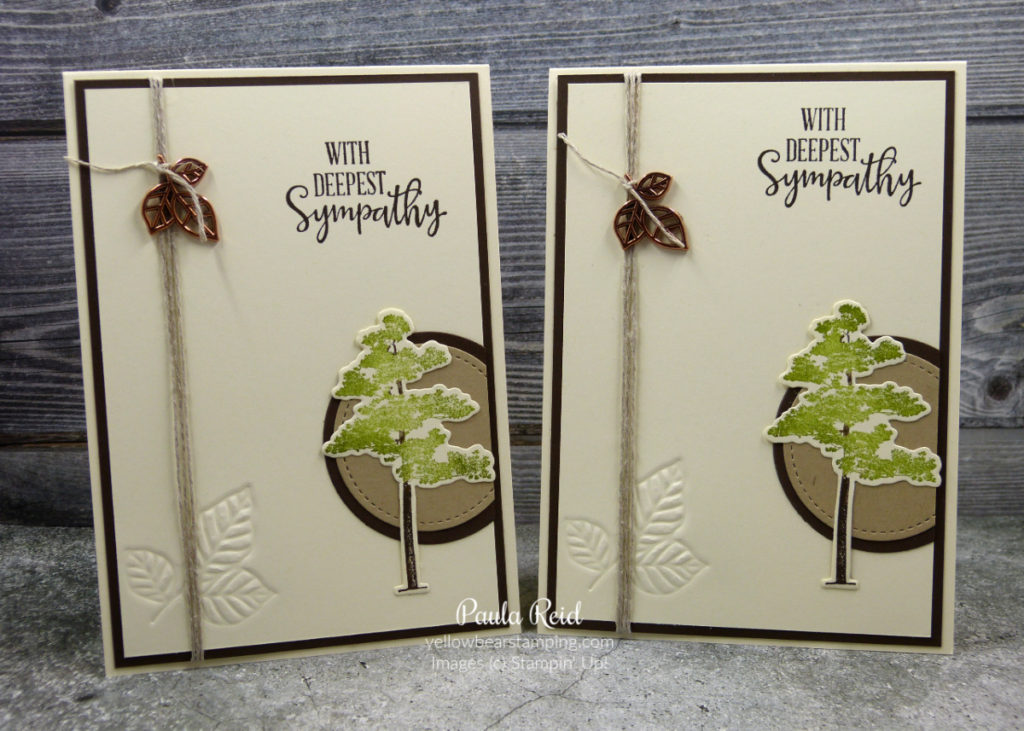 I don't normally make multiples of cards but I loved the layout and it was quicker to do two than have to try and find another design :).
The card base is Thick Very Vanilla with a Early Espresso mat and a Very Vanilla front. The circle was partially cut using the Stitched Shapes from Crumb Cake with an Early Espresso mat.
To colour my tree I used a mix of ink pads and marker. To start I stamped the greenery with Pear Pizzaz then using a dauber inked with Mossy Meadow 'daubered' around the edge of the stamp. Before stamping I applied the Early Espresso Marker to the trunk of the tree. Give it a little 'huff' and stamp.
This stamp set has a coordinating die set – Nature's Roots – which includes cutting and embossing only dies. The 'tree' is cut using a die and then in the corner I used one of the emboss only dies.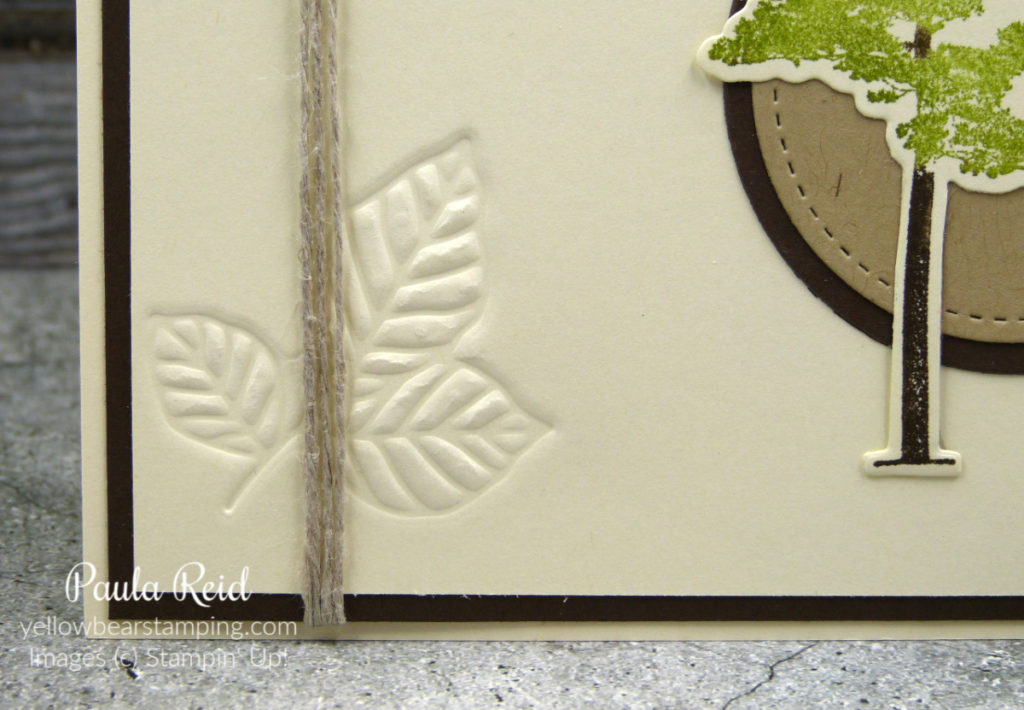 Here's a close up of the embossed leaf. There are three dies of this style in the set. To create this effect you need to use the embossing mats. I love this subtle addition to the card which still keeps it masculine.
This is a set that I haven't used that much so I'm glad it's carrying over to the new catalogue. I will definitely get it inked up a bit more.
Until the next time …