Hi there
I've really enjoyed using the Million Dollar stamp set inspired by Dawn Olchefske called Music from the Heart. When I first saw this set in the Mini Catalogue I knew of a number of people that would be receiving a card using this set – one is a work colleague who had a birthday last month. Even though her chosen instrument is a harp and the images are of pianos or guitars I decided to 'stamp' the music to Happy Birthday.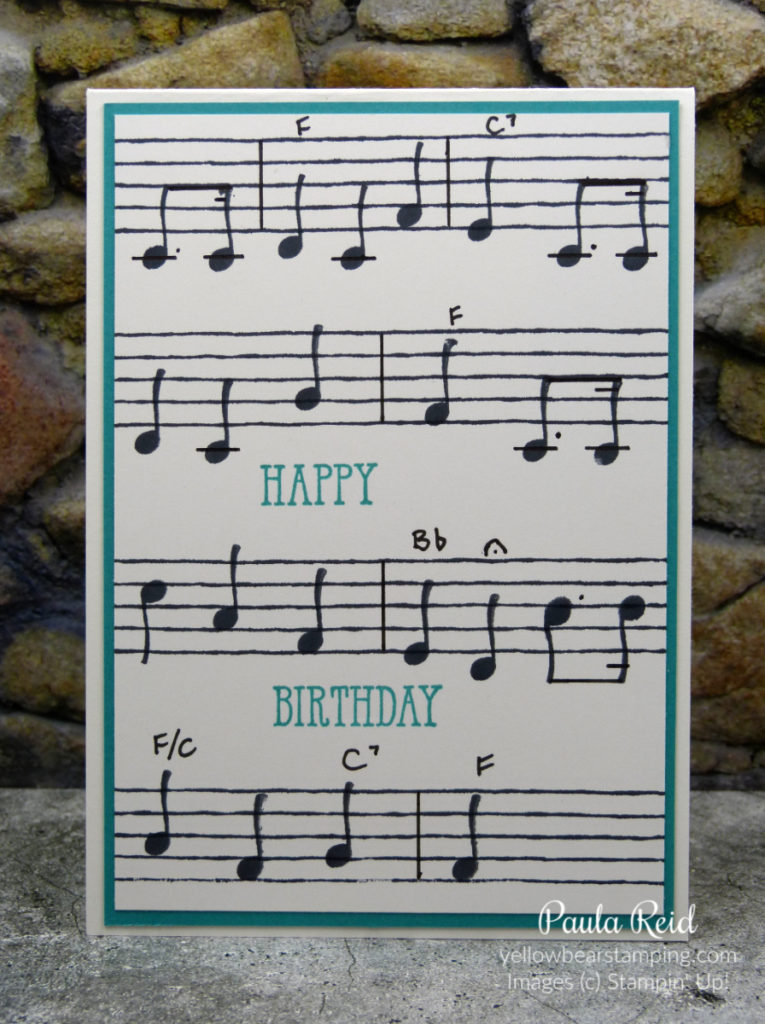 Thanks to Mr Google for providing the sheet music for Happy Birthday. After stamping the 'score' lines and using the single music note away I stamped to create the music so my recipient could play 'Happy Birthday' on her harp :). Using the journaling pen I added the final touches to my score.
The mat is Bermuda Bay and the sentiment – from Well Wishes – is also Bermuda Bay.
My colleague sent me a video clip of her playing the harp using the music from the card – Happy Birthday 🙂
Until next time …