Hi there
I'm back :). I had some technical issues with an auto update that locked me out of my blog – thankfully it's sorted and we're back on track to sharing projects with new products 🙂
First up is a card I made via our virtual team gathering last month featuring the Birds & More dies and masking. COVID-19 cannot stop us from crafting!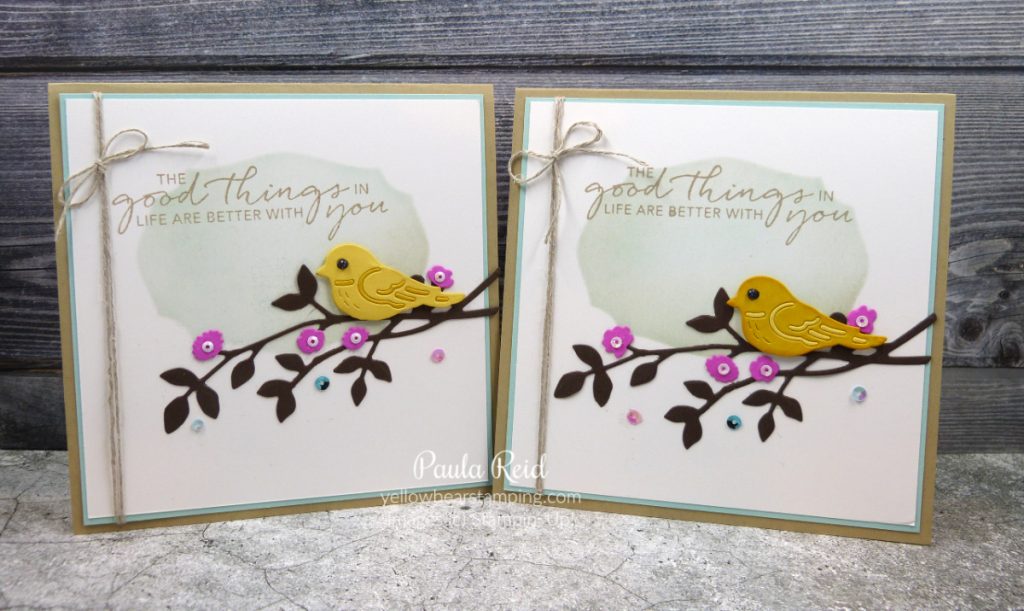 The card base is Crumb Cake (5″ x 10″ scored at 5″) with a mat of Pool Party (4 3/4″ square) and then a Whisper White stamped layer (4 5/8″ square).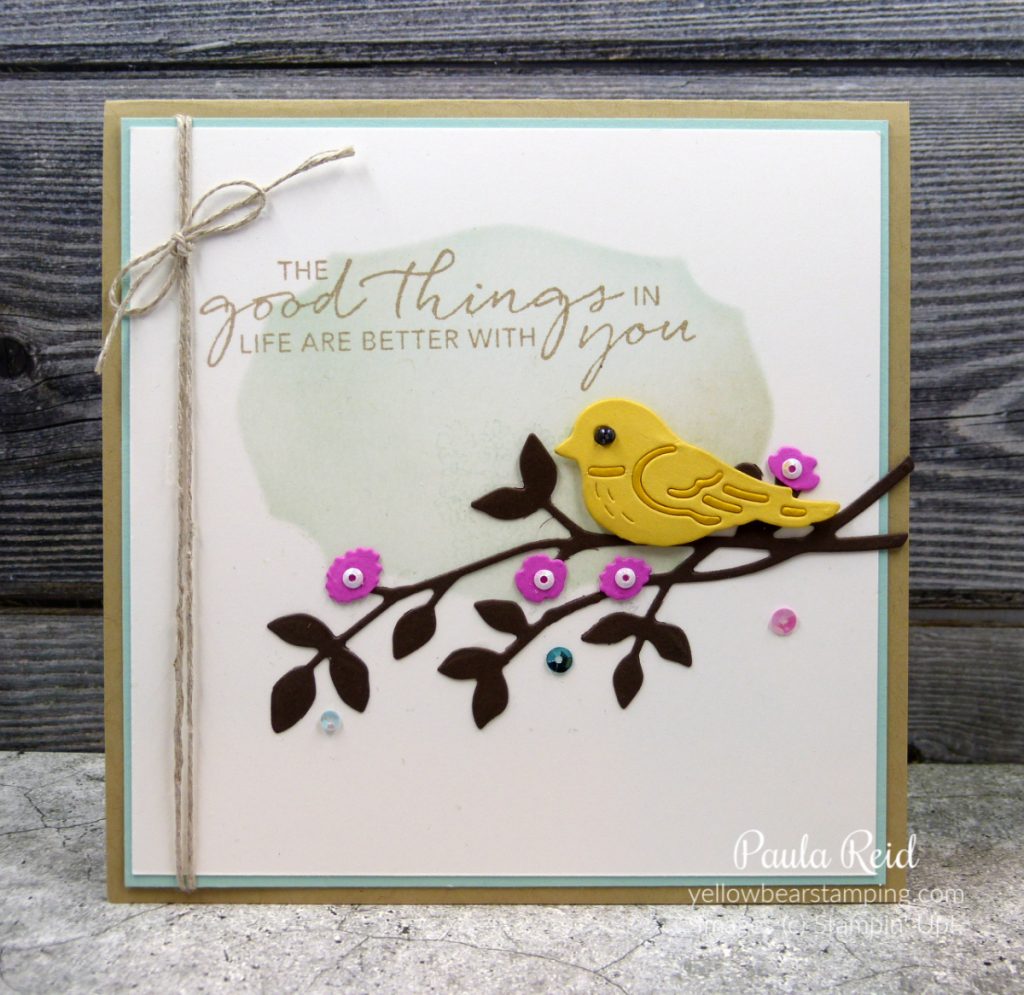 The sponged background was created with a mask using one of the die shapes from the new Tasteful Labels dies (page 179). We were given a great tip to create this mask. Cut a scrap piece of card stock the same size as your Whisper White (4 5/8″ square) then place the die in the position you want it and run it through your die cutting machine. Then place the template on top of the Whisper White and sponge away. For our sponging we started with Pool Party and then a light sponge of Crumb Cake in the lower edges. When you remove the mask template your sponging is in the correct place.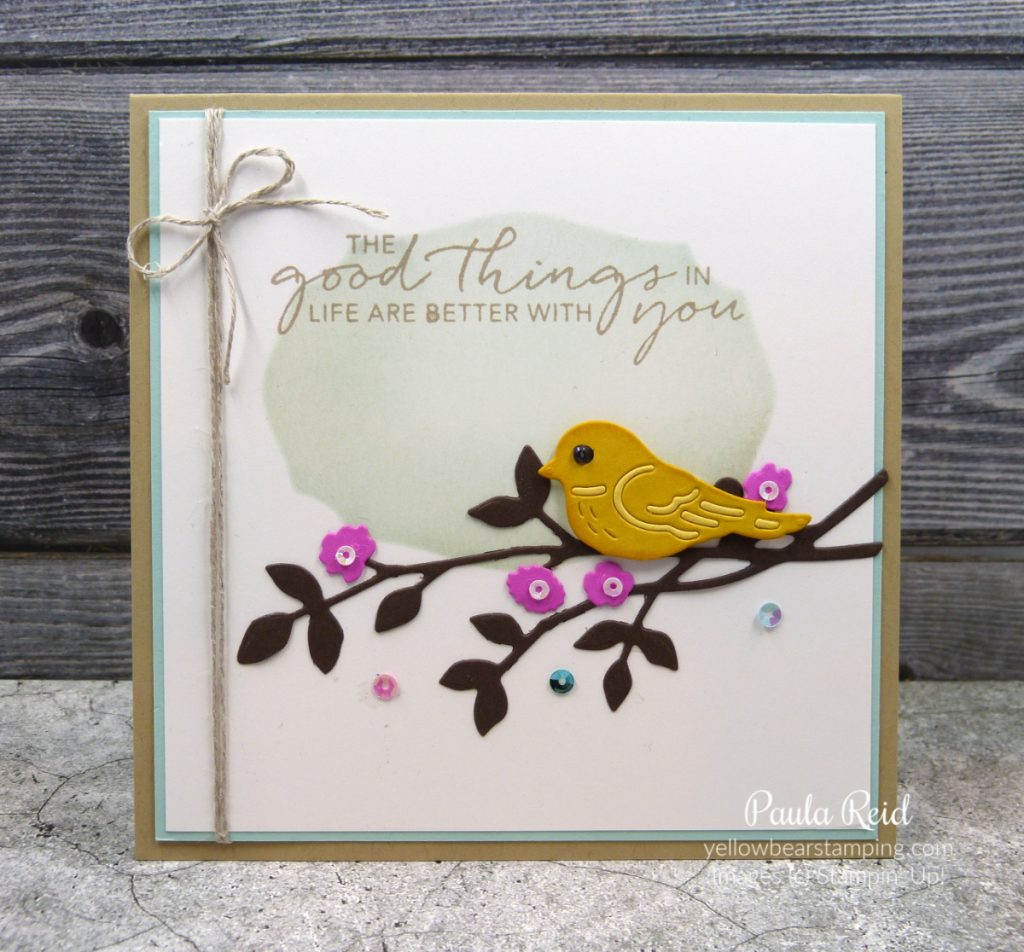 The die cutting of the branches and bird use the Birds & More dies (page 174). Die cut two birds one from So Saffron and one from the new Bumblebee In Color. Carefully take the accent pieces out of the die and swap them over so that the So Saffron bird has the Bumblebee accents and vice versa. Here's another tip – on the back of the bird add dimensionals so that when the accents are re-added they'll stick to the dimensionals :).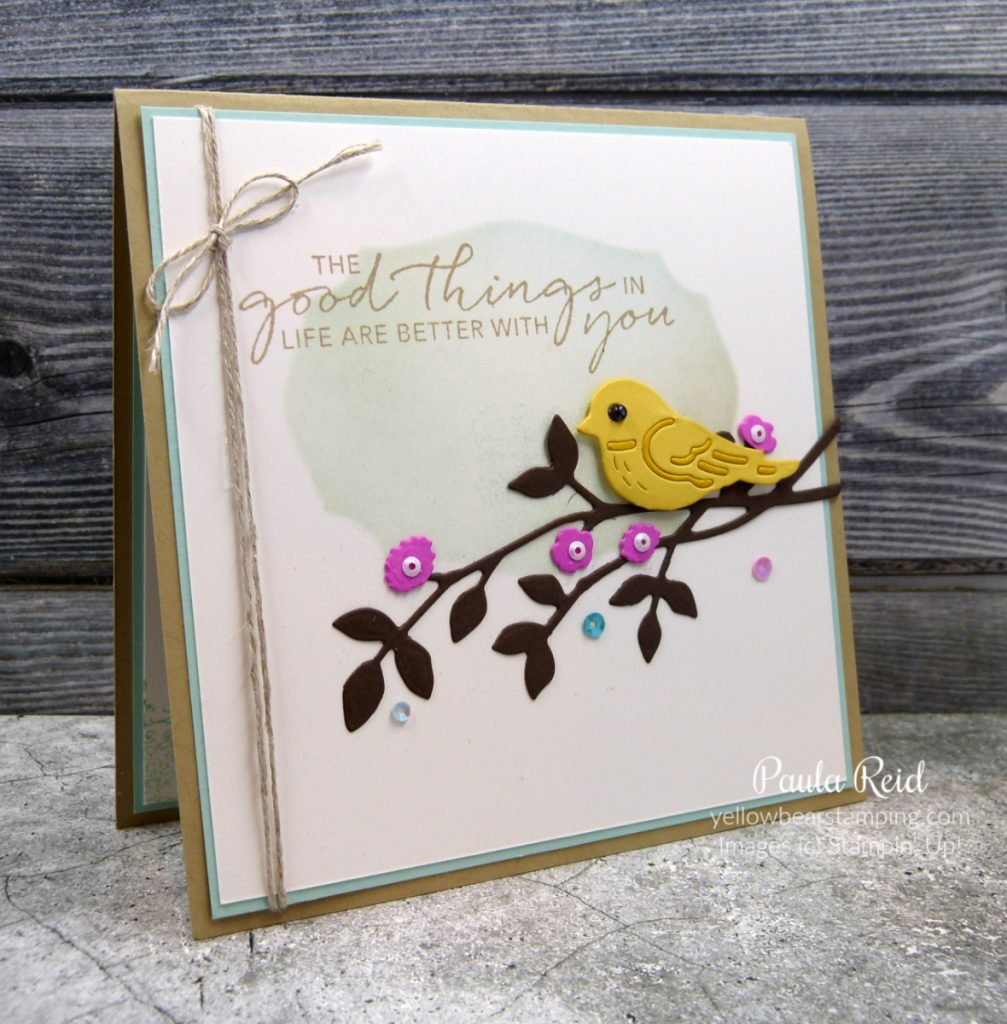 The branch is die cut from Early Espresso and for my flowers I used Magenta Madness and the Friendly Silhouttes die on page 181. The flower centres are the small Seaside Spray sequins from the Woven Threads Sequin Assortment (so glad these carried over to the new catalogue). The bigger sequins of Pretty Peacock and Rococo Rose have also been used.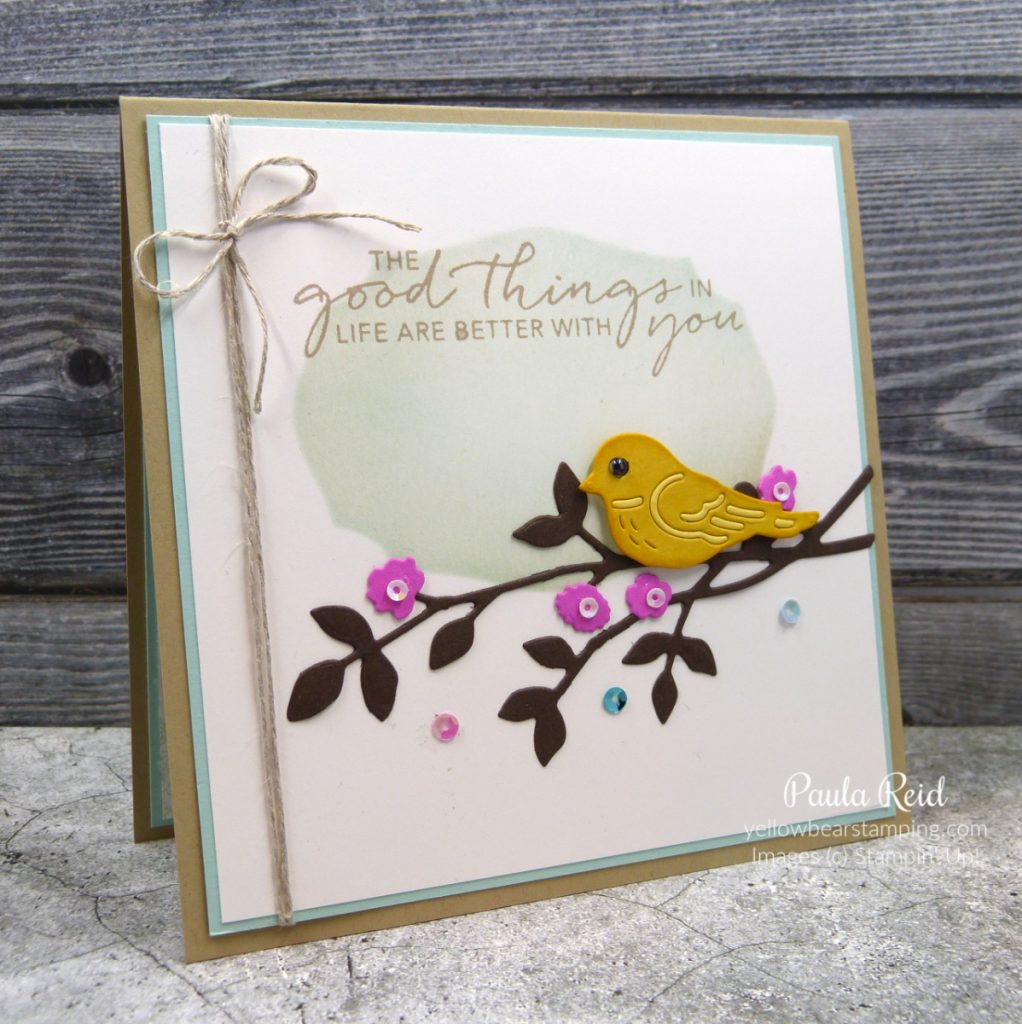 The sentiment is from Tasteful Touches (page 124) and stamped in Crumb Cake. Once the Whisper White and Pool Party have been adhered together a length of linen thread has been wrapped around and a bow tied and adhered.
I almost forgot to mention the birds eyes – these are our Basic Pearls that have been coloured in with the Basic Black Stampin' Blend.
Well that's all for now – back tomorrow with more treats to share and inspire you.
Until then …