Hi there
I really love the colours used in the Brightly Gleaming Suite but for today's card I decided to go with a completely different colour scheme. Months ago I had purchased a roll of the 3/8″ Tricolour Ribbon for a project but then ended up not using it. You can't have a roll of beautiful ribbon just sitting there so the ribbon colours became the starting point for my card.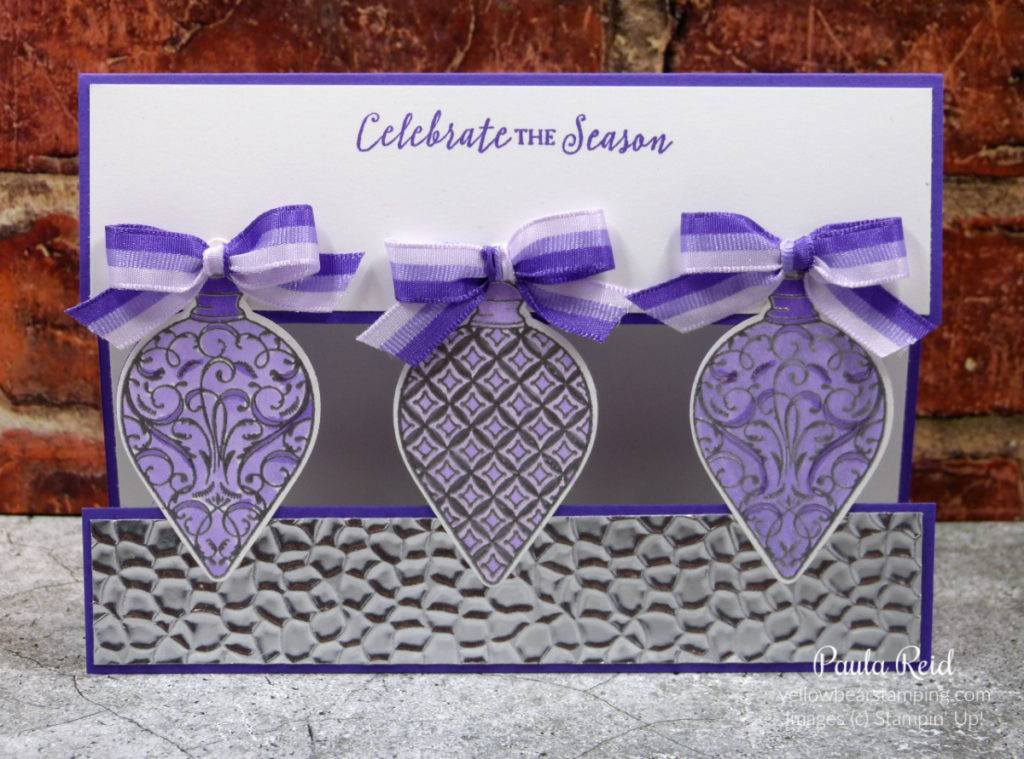 I CASED the design for this card from a card I made back in 2014. The ornaments have been stamped in VersaMark and then heat embossed in Silver, coloured in using Gorgeous Grape and Highland Heather. I've alternated the ribbon stripes so that two had the Gorgeous Grape at the top and one had it at the bottom.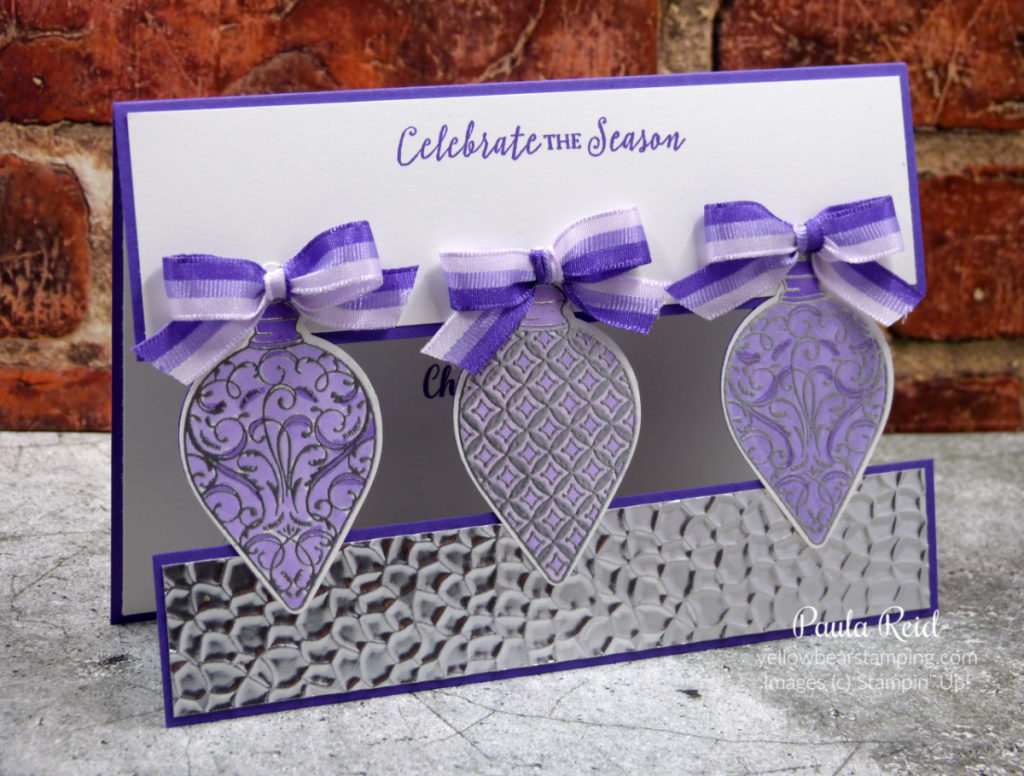 The silver foil strip at the bottom has been dry embossed with the Hammered Metal Embossing Folder – the impression from this folder can be used either way – so two looks from the one folder. The sentiment is from Itty Bitty Christmas has been stamped in Gorgeous Grape to coordinate with the card base.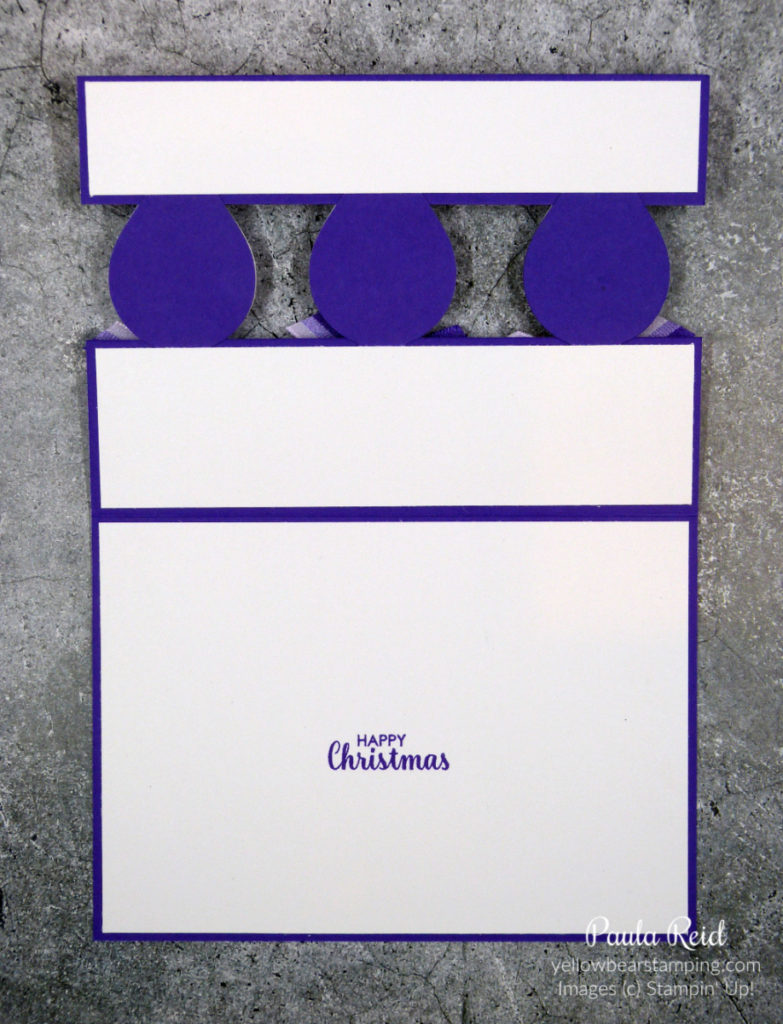 To give the ornaments some added strength I punched out three ornaments from Gorgeous Grape and adhered them to the back of the stamped images before adding the additional Whisper White pieces to the inside of the card. These Whisper White pieces allow you extra space to write your Christmas greeting without it showing through the gaps when the card is closed. I wanted the sentiment on the inside to be hidden behind the central ornament so I placed my insert in the card (not adhering it though), closed the front and traced the outline of the ornament in pencil so I knew where to place my sentiment. Once stamped I rubbed the pencil out and adhered the insert.
The silver and purple tones look great together and give an alternative festive combination to red & green.
Well that's all for now – until next time …