Hi there
It's been a great weekend here – very productive. Yesterday morning I attending our 'Virtual' Team Training with others from around the country. In the afternoon I rearranged my craft/office space and had a good 'tidy up' – it felt so good :). I think my new layout will work better especially as I am still working from home and need to share the space with 'work' and 'crafting' :).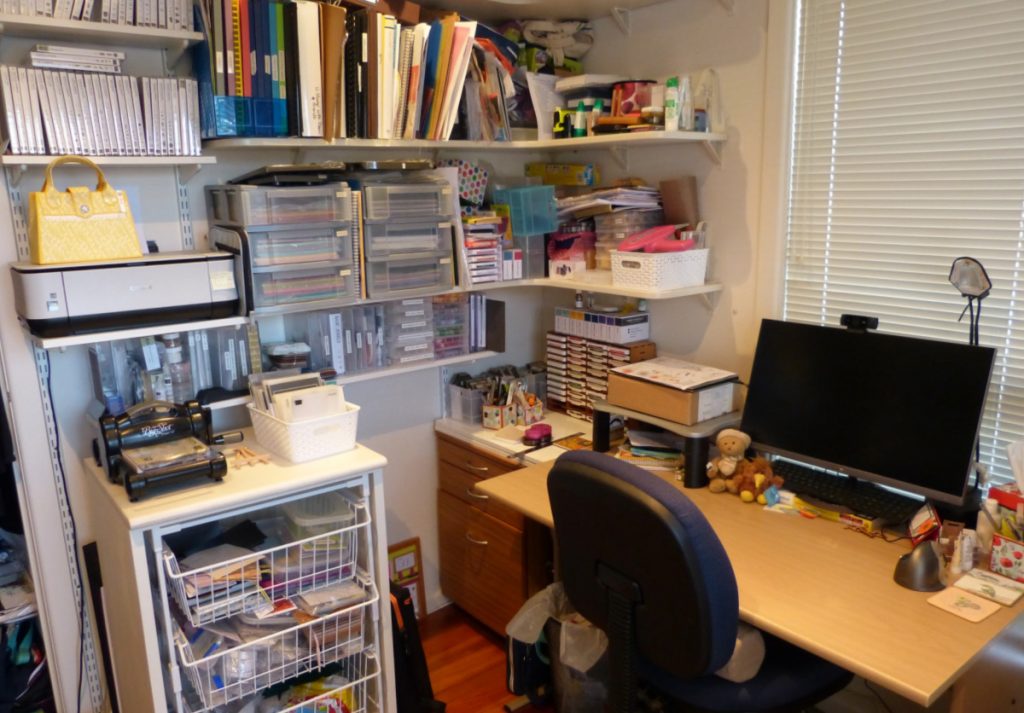 For today's card I've CASE'd one of the cards from the cover of the catalogue – the one on the right. I used my grid paper to make sure I had my lines straight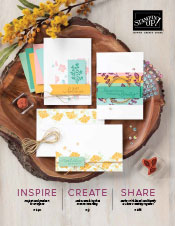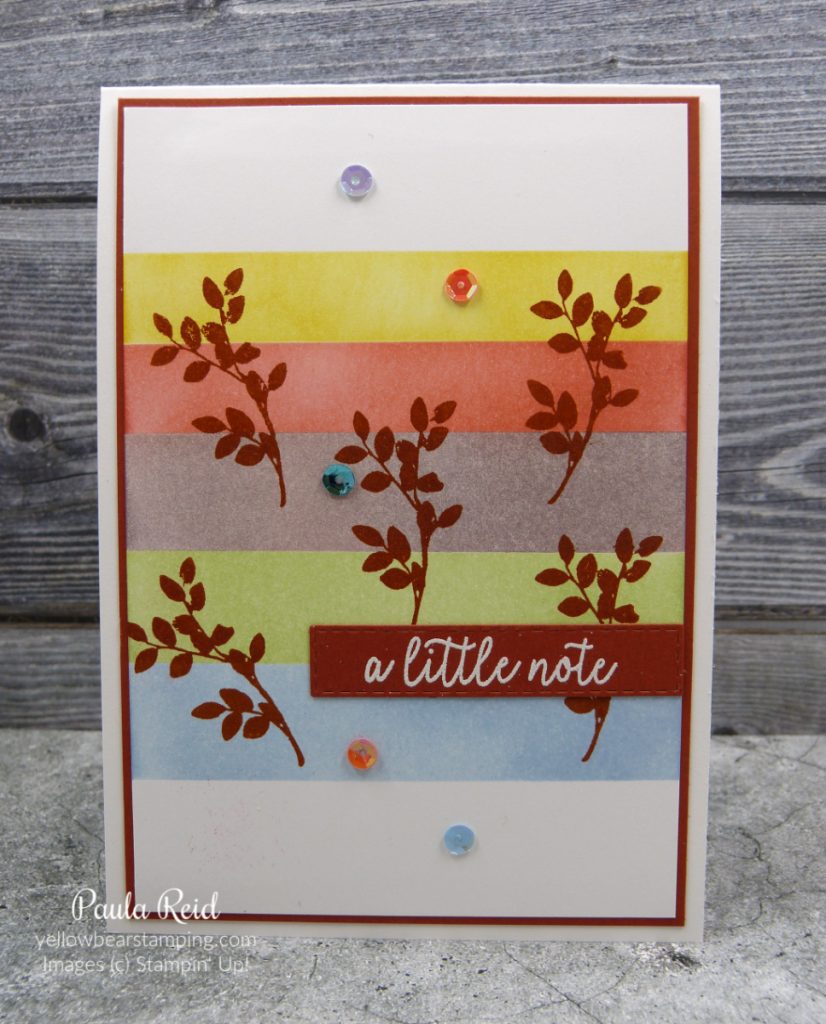 For my colour palette I started with Soft Sea Foam – which I haven't used much – then added So Saffron, Terracotta Tile, Smoky Slate and Seaside Spray.
My 'strips' of colour have been sponged whereas the original card used strips of cardstock. To create my coloured strips I used Post-It Notes to create a mask – using my grid paper to make sure I had my lines straight. I reused my Post-It Note multiple times but I think next time I'll either let the ink dry a bit or use new Post-It Notes for each colour as my Terracotta Tile blended in a bit with the Smoky Slate – oh well I just created a new colour :).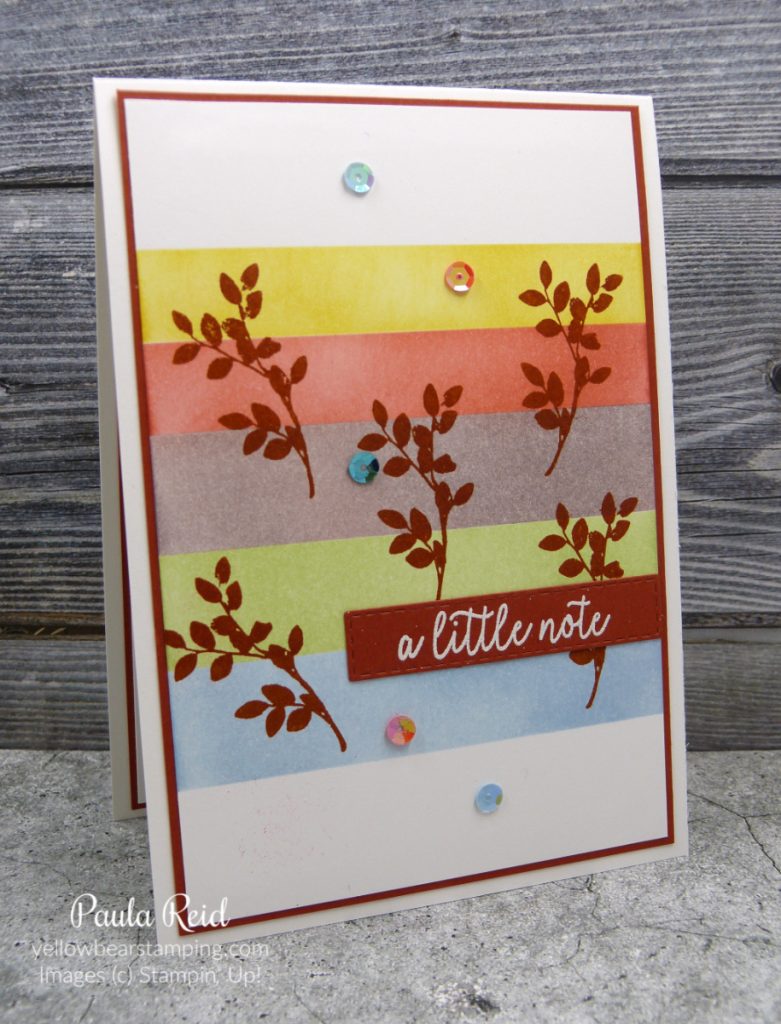 The card base is Thick Whisper White with a Cajun Craze mat measuring 3 7/8″ x 5 5/8″ and then the Whisper White front is 3 3/4″ x 5 1/2″. The leaf image is from Rooted in Nature and stamped in Cajun Craze. When I was deciding on the stamp set to use I found I have a lot of 'line art' sets so will be adding a few more solid stamp sets to my stash. The sentiment is from Butterfly Gala and is one of my most used sentiments. This has been heat embossed in White on Cajun Craze which has been die cut from the Stitched Rectangle dies.
The final touch for this card are the Woven Threads Sequins Assortment – so glad these have carried over.
Well that's all for now – have a great week.
Until next time …