Hi there
A couple of weeks ago I held a workshop and taught two projects featuring products from the Holiday Catalogue.  The first project features the Country Lane Suite.  I used the Country Home stamp set, Tin Tile Embossing Folder and the Chicken Wire Elements to create the Notecard & Envelope samples below. After the event I made some more cards and the holder as I wanted to create a gift set for my sister.
I hope you enjoy these creations as much as I enjoyed creating them for my sister.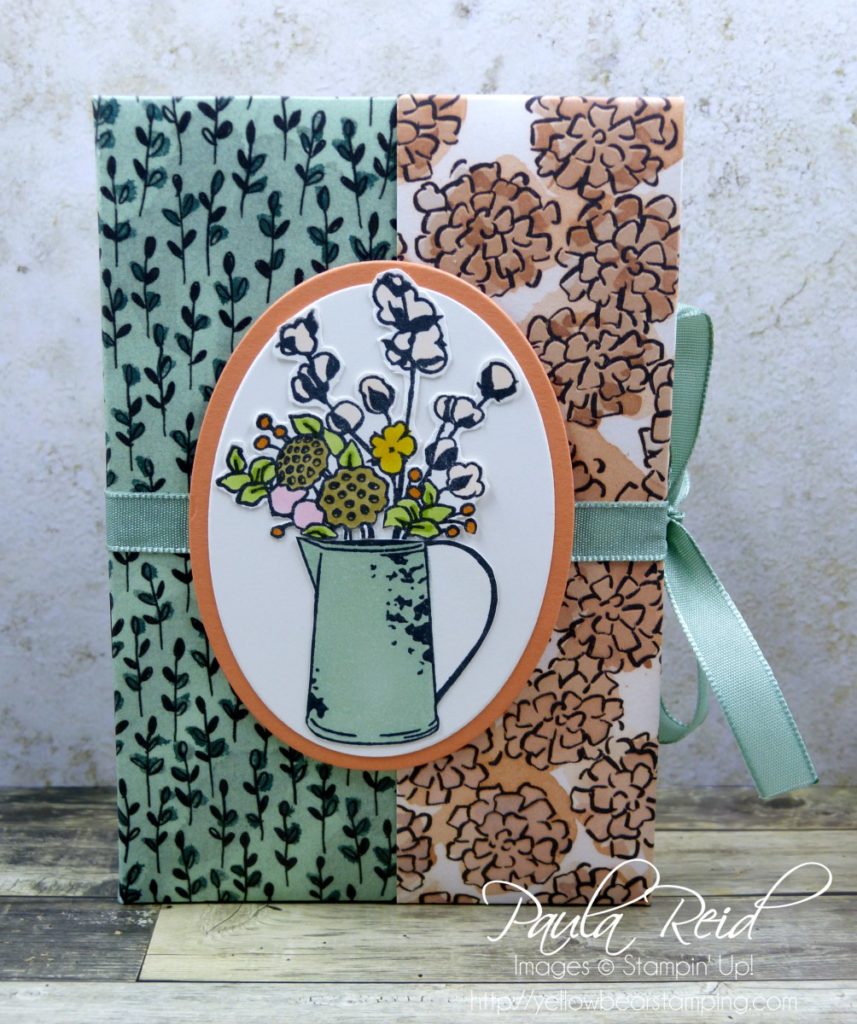 For the Note Cards & Envelopes I created this little folder to keep them in.  It uses a sheet of 12×12 DSP.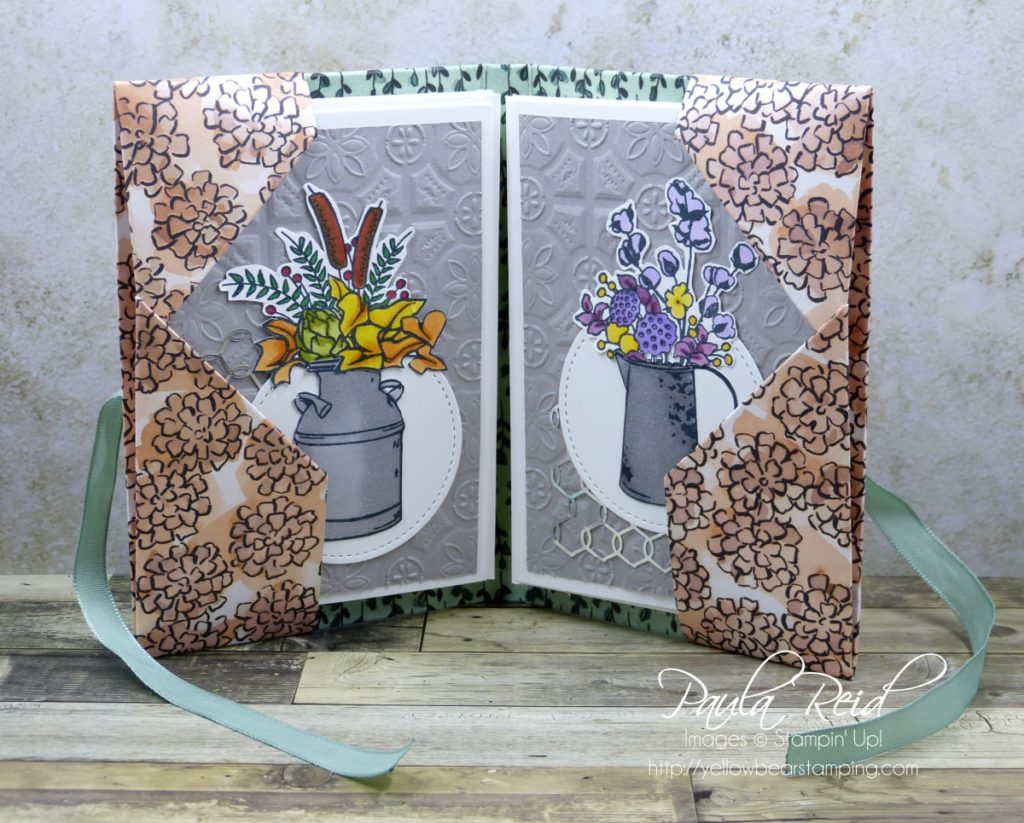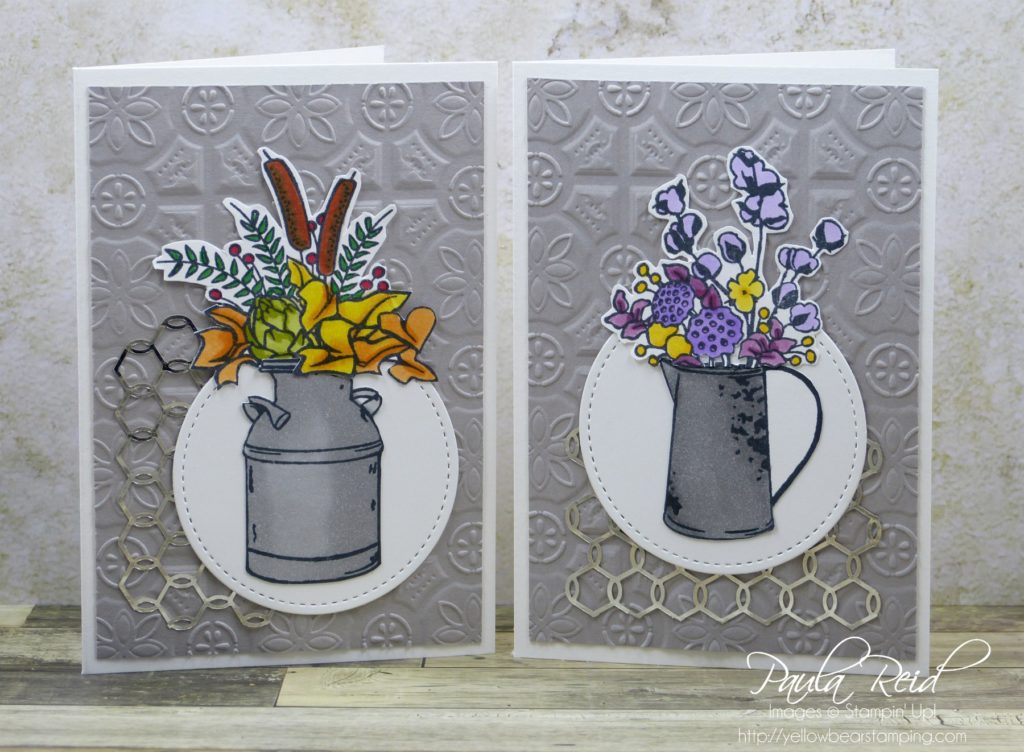 The images are stamped in Memento Black and coloured in with a range of colours using the Stampin Blends.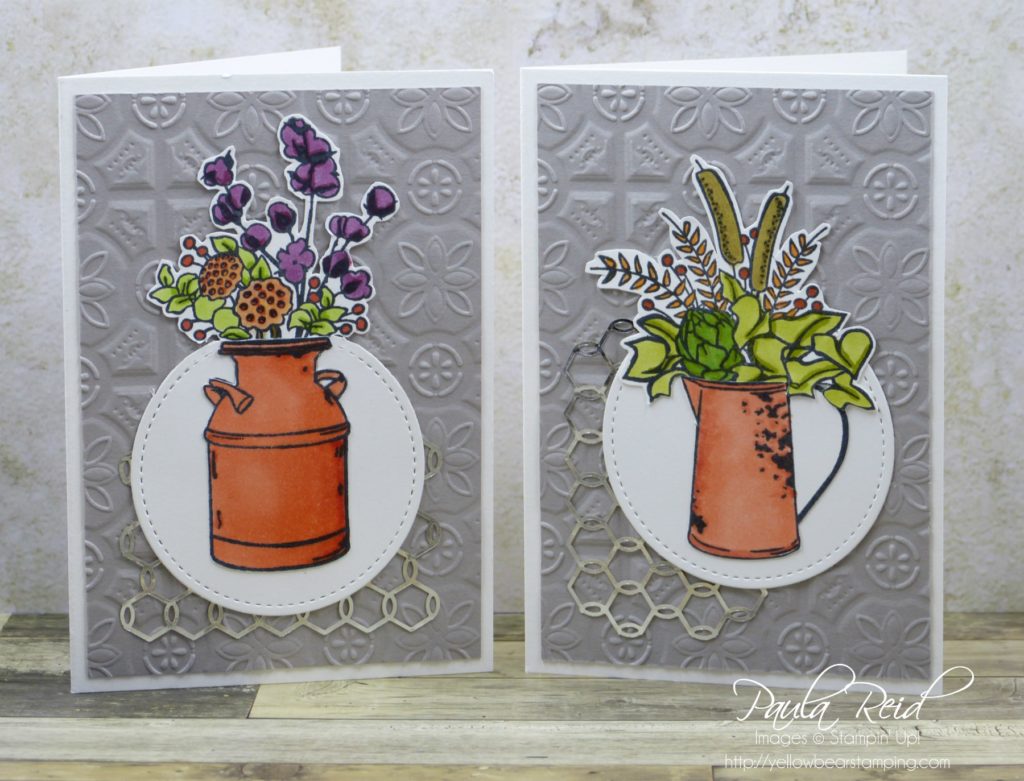 The background cardstock of Gray Granite was embossed with the new Tin Tile Embossing Folder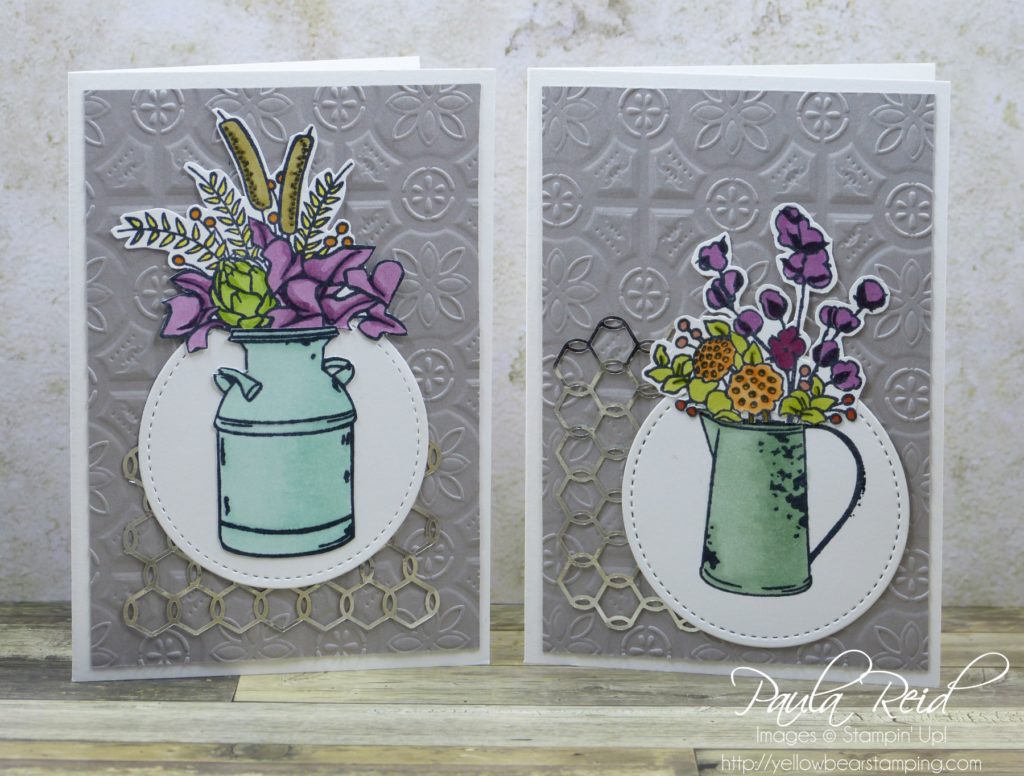 I cut up a sheet of the Chicken Wire Elements into six pieces and adhered it to the card.
Once I got started I couldn't stop at the Note Cards so I then created her some full sized cards which I put into our Acetate Card Boxes.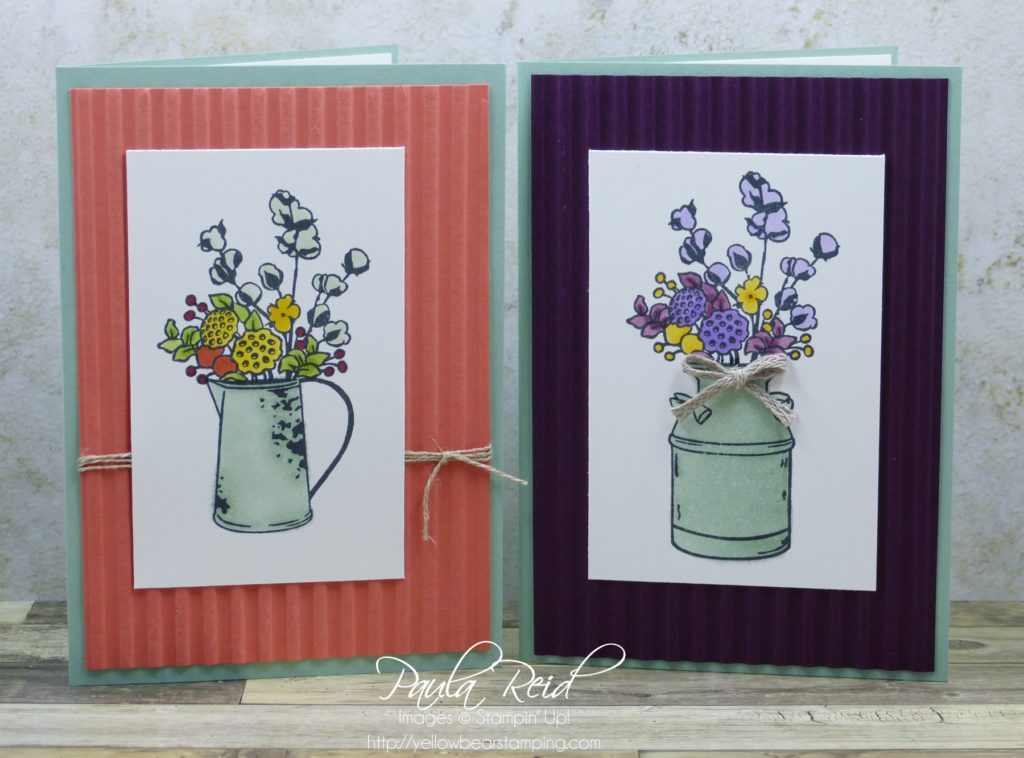 The card bases for these two cards is Mint Macaron with the mat being Calypso Coral and Blackberry Bliss which have been run through the Big Shot using the new Corrugated Embossing Folder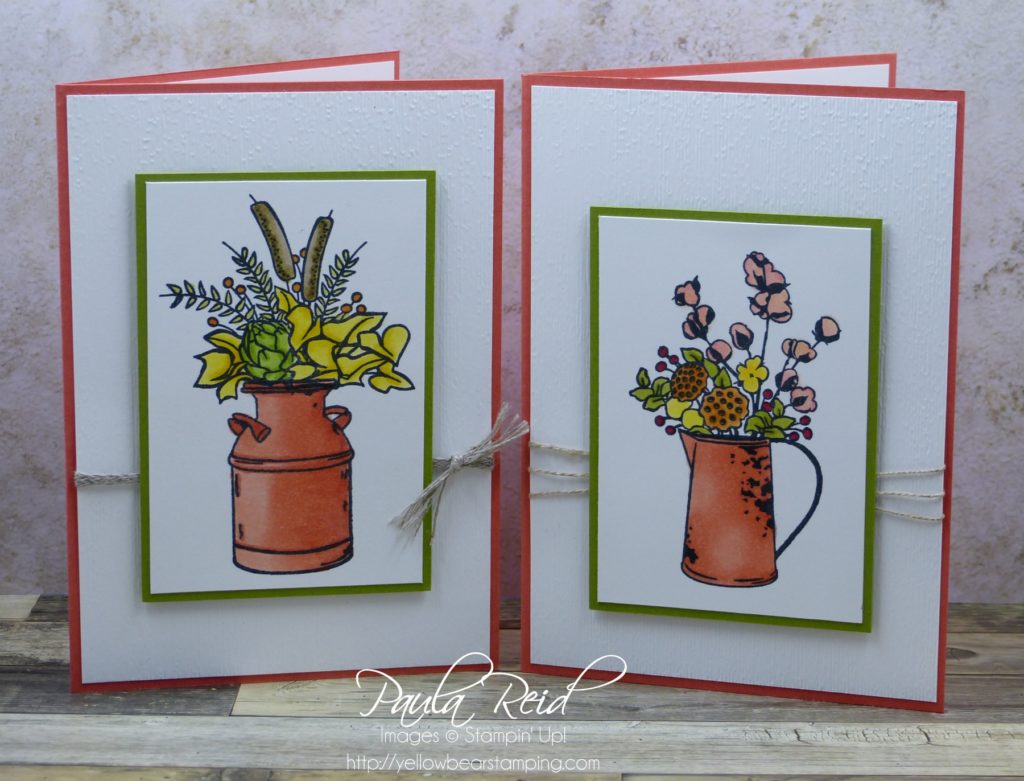 These two cards are on a Calypso Coral base with Granny Apple Green used for the mat.  The Whisper White was embossed using the Subtles Embossing Folder – if you don't have this folder yet you need to purchase it – it is so lovely.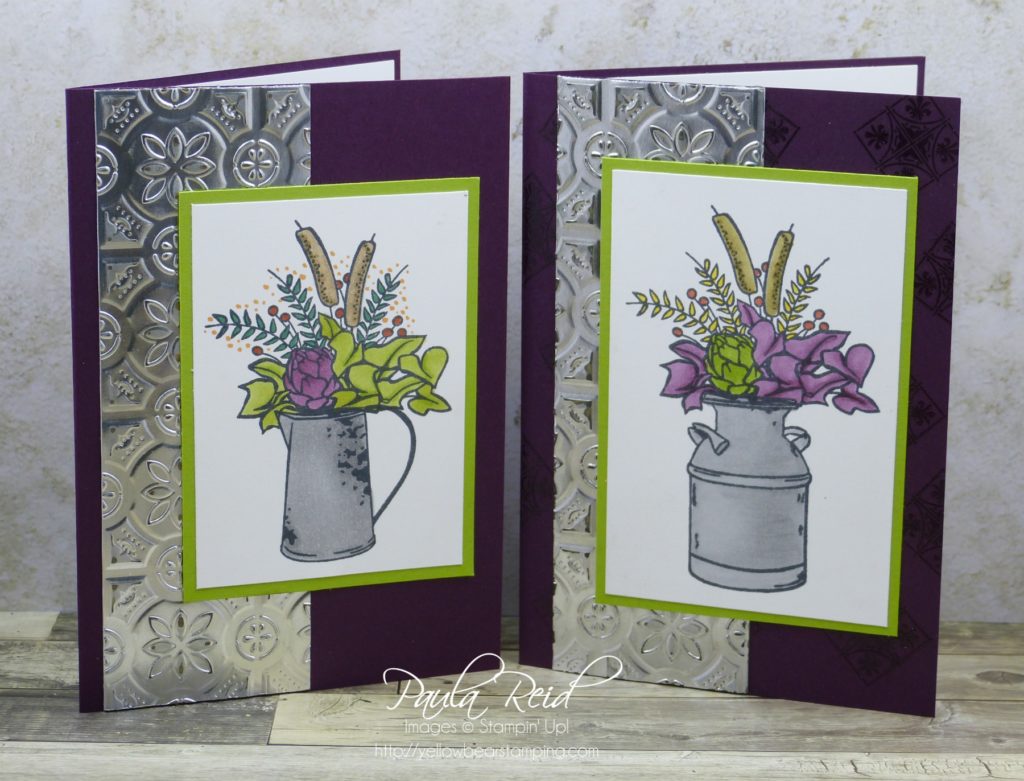 These last two cards have a Blackberry Bliss base, Silver Foil which has been embossed in the Tin Tile Embossing Folder and a Granny Apple Green mat.  I did give the foil a bit of a sand before using Soft Suede and a dauber to tone down the shine.
I can't remember which colours I used for the flower arrangements – I think by the end of it I'd used every colour.
If you would like to purchase any of the supplies I've used for these cards please let me know or you can visit my on-line store to order directly.
Until next time …