Hi there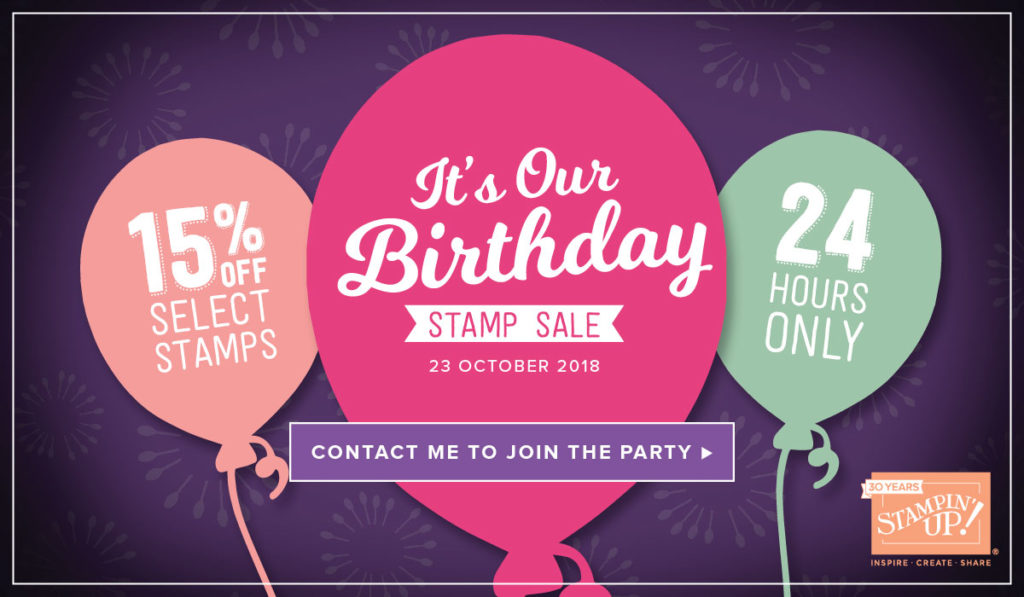 Put on your party hats, and get ready to save. It's time for It's Our Birthday Stamp Sale! For 24 HOURS ONLY, you can save 15% on select stamp sets. This sale will be gone in a flash, so get ready to place your order and celebrate with me!
Promotion Details
All selected sets are offered at a 15% discount.
You can place an order online via my online store or with me directly.
Discount applies to select stamp sets only when purchased individually during the 24-hour promotion period. Bundles featuring stamp sets from the promotion will not be discounted.
In the event that we run out of stamp sets, we will honour the discounted price as long as the order is closed within the promotion deadlines. You will receive your discounted stamp set as soon we are able to fulfil your order.
Order must be placed by 8:00pm (NZT), Tuesday 23 October 2018.
Here's the list of stamp sets that are part of this promotion.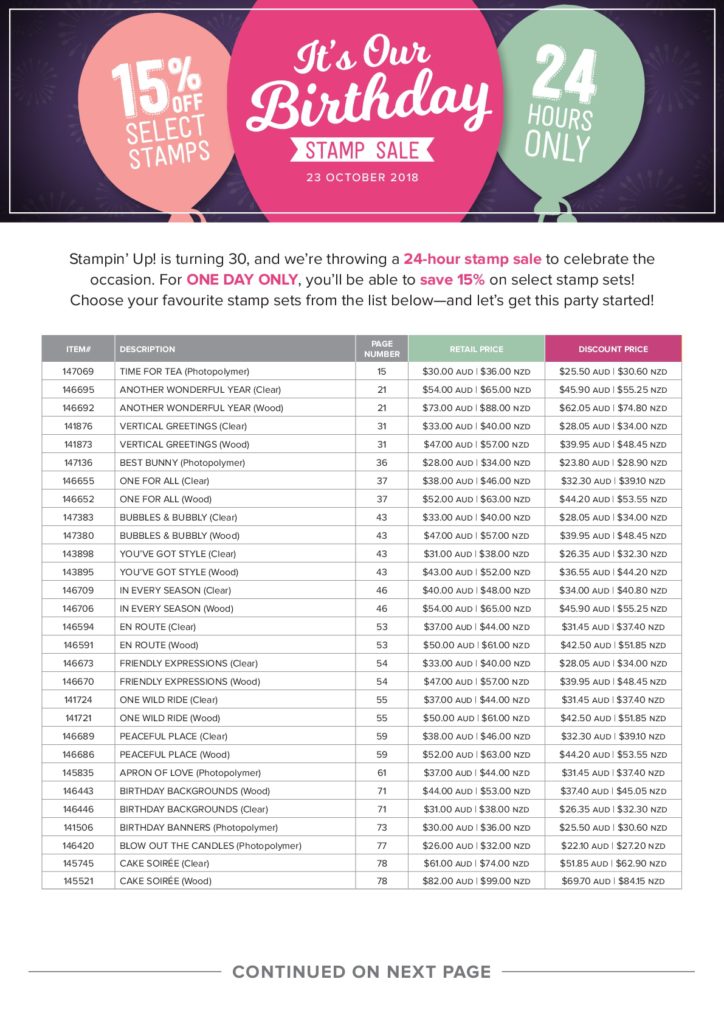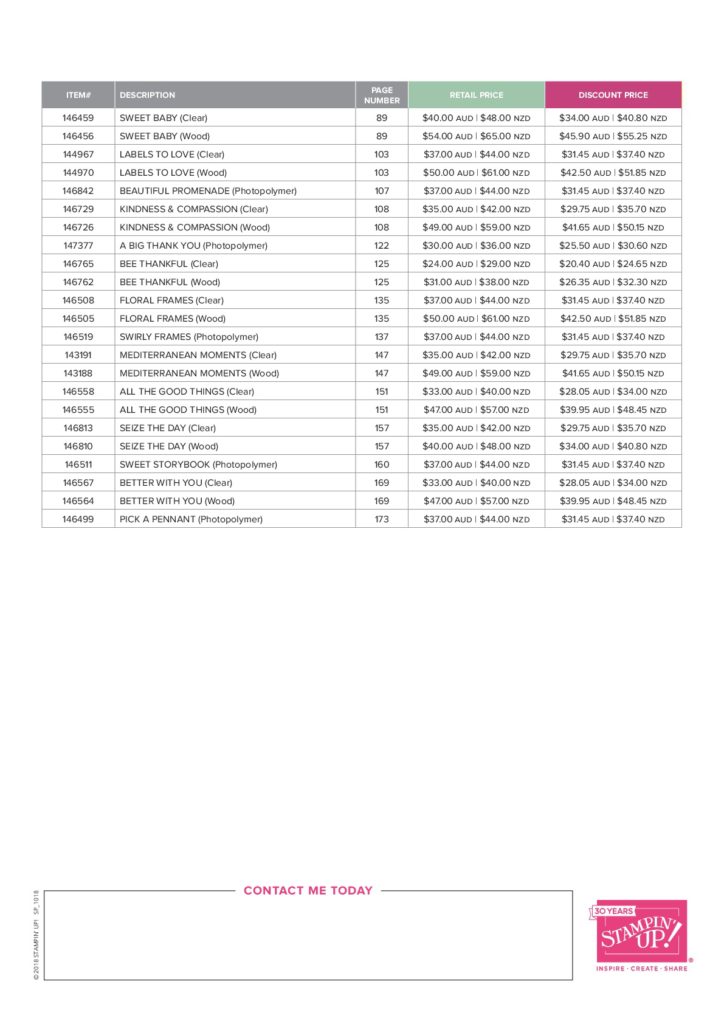 Contact me or place an order online by 8:00pm tonight to take advantage of these great deals.
Until next time …