Hi there
Last weekend we celebrated my niece's birthday (which was at the end of June) and on Friday I took her shopping for her present. We hadn't been able to do it earlier as she had Uni exams – including one on her birthday.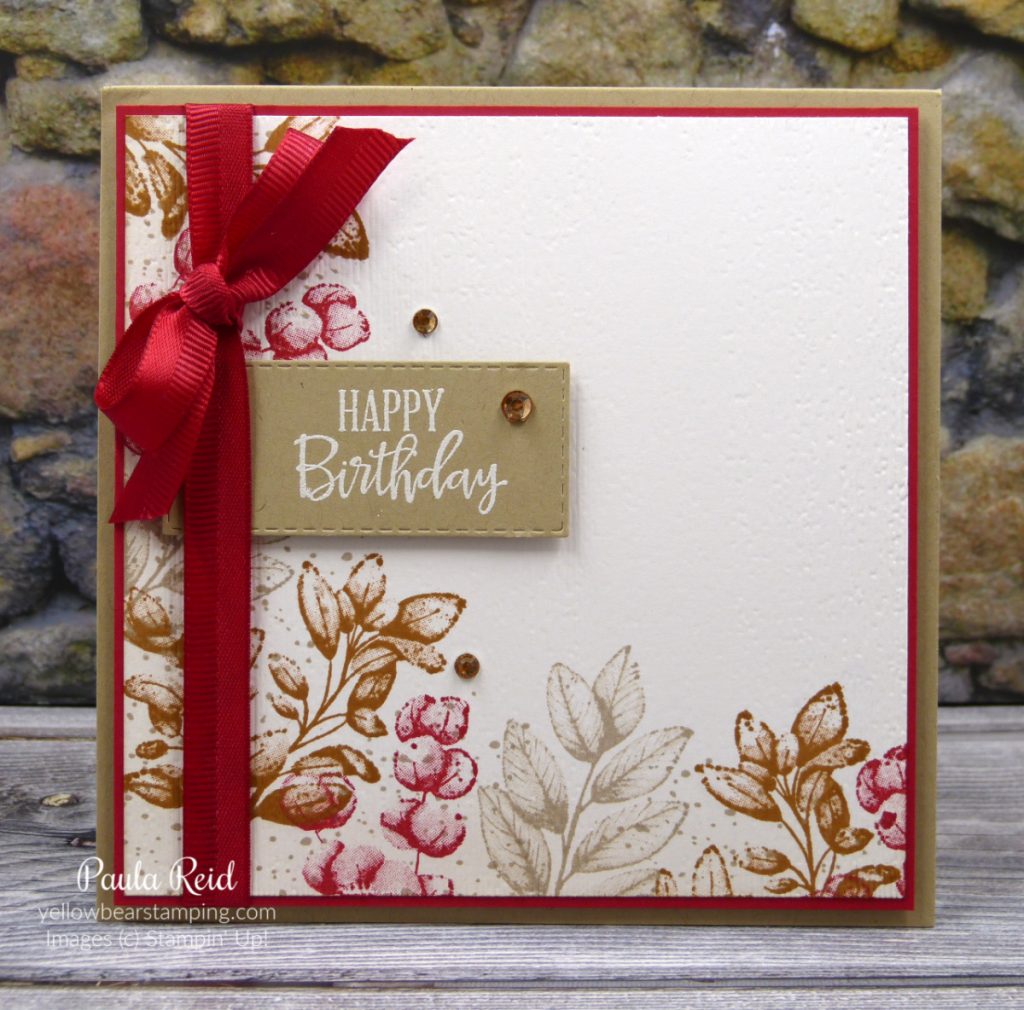 There are lots of sketch/colour challenge sites you can use to help with creating your projects. The colours – Cinnamon Cider, Crumb Cake and Real Red – used for this card come from the Colour INKspiration Challenge site which you can find on Facebook. The Forever Fern stamp set is a Distinktive stamp. Distinktive stamps lay down the ink at different opacities giving the finished image more depth.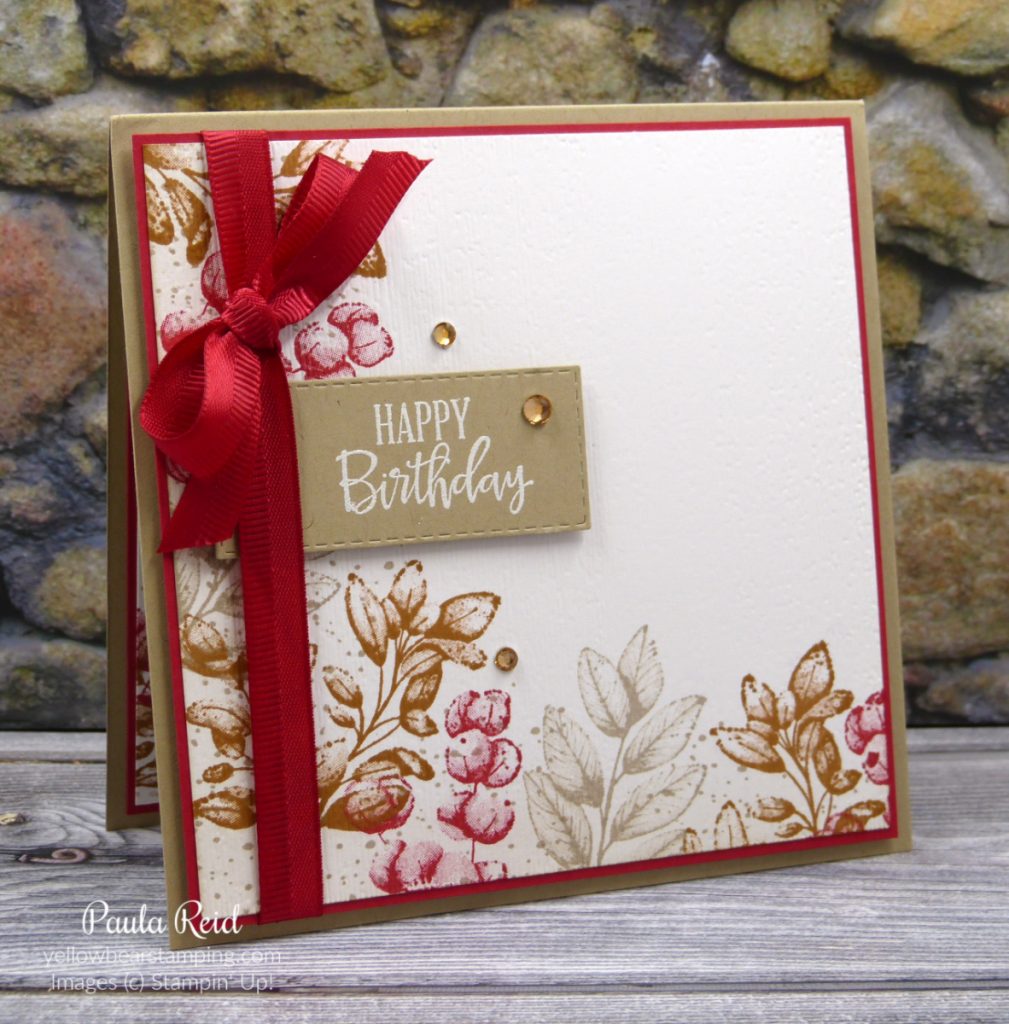 The card base is a 5″ square with the Real Red mat measuring 4 3/4″ and the Whisper White front is 4 5/8″ square. After stamping the images around the edge, the card front has been dry embossed with the Subtles Embossing Folder. The sentiment from Peaceful Moment (page 19) has been heat embossed in White on a Crumb Cake Stitched Rectangle. I stamped my sentiment towards the right so that the lefthand end could be tucked under the ribbon. I don't have any of the Red Rhinestones (must add them to my next order) so I used the Champagne Rhinestones.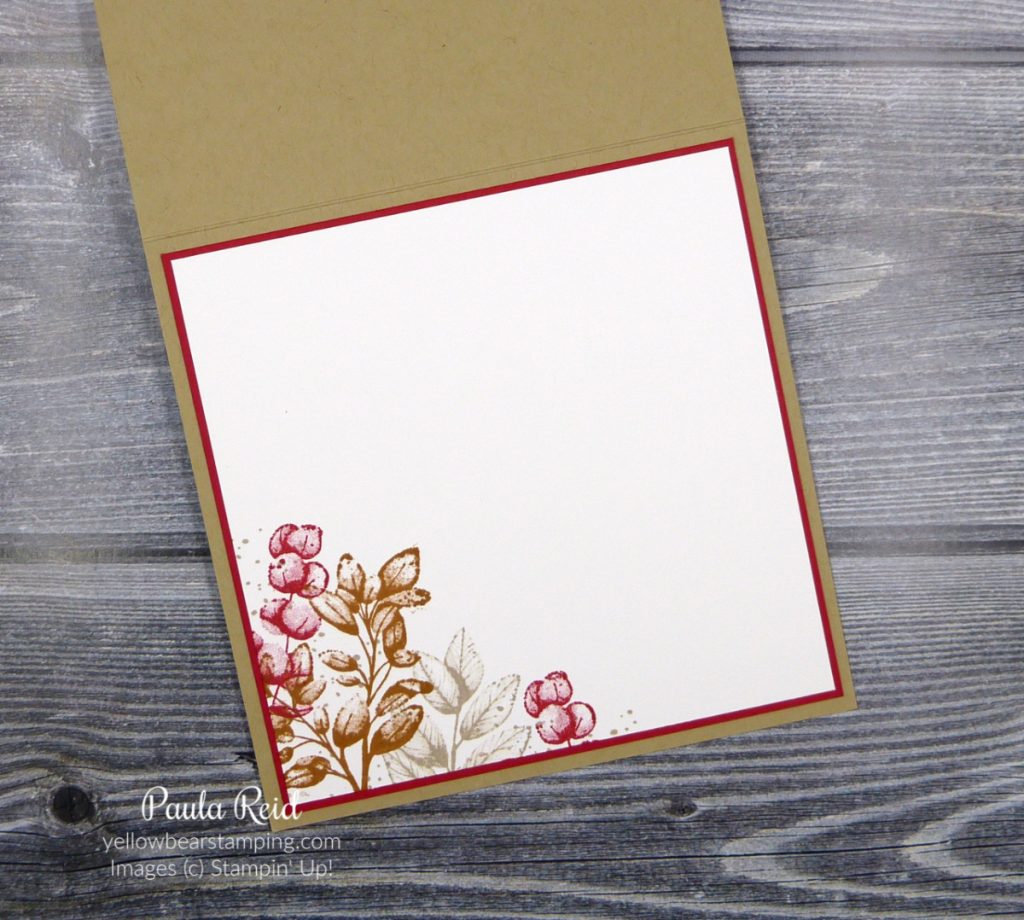 The Forever Fern stamp set looks just as good with these colours as it does with the green tones of the paper from the Forever Greenery Suite (page 108-110). It's often hard to step away from the colours associated with the suite but this set is really versatile and lends itself to a range of colours.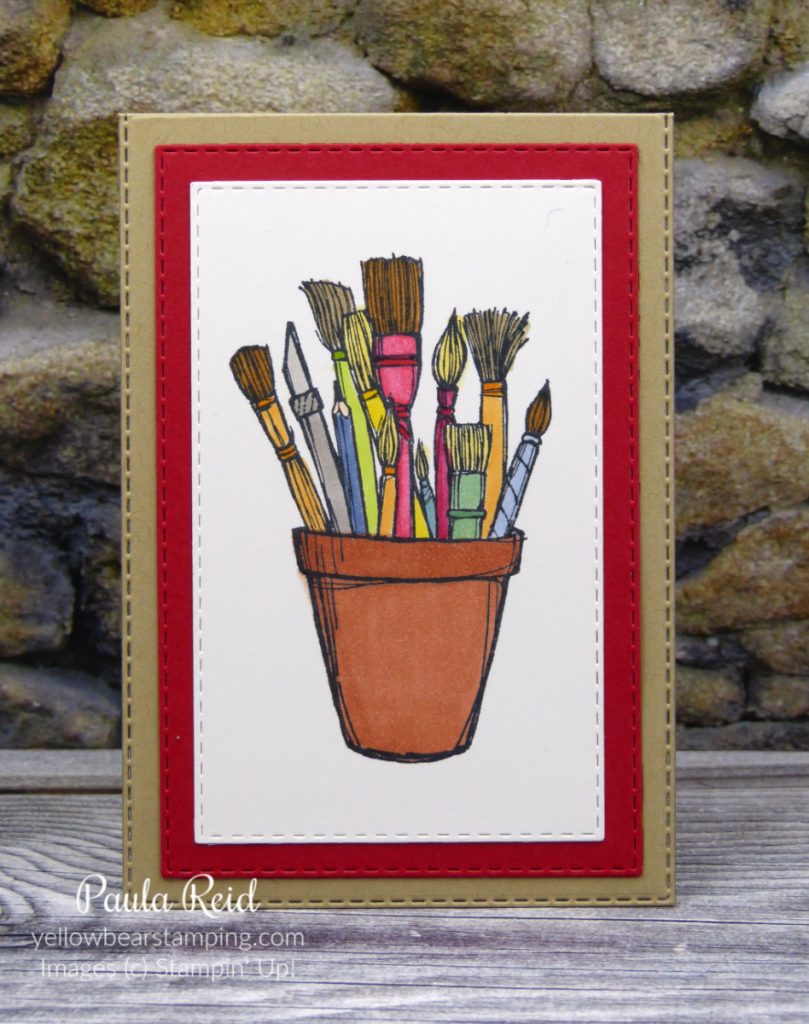 And here's the voucher for my niece to redeem her present – painting supplies from Gordon Harris.
Well that's all for now – until next time …