Hi there
Here we are at the end of another week – I'm looking forward to some crafting time this weekend as I haven't had time to do anything this past week.
I don't know about you but my ribbons were in a bit of a mess. The container I kept them in meant I could never find the spool I wanted. After finding a cool ribbon holder project online I spent the other weekend making individual boxes to store my ribbon. Now I can find my ribbons easily and they're kept nicely wound on the spool.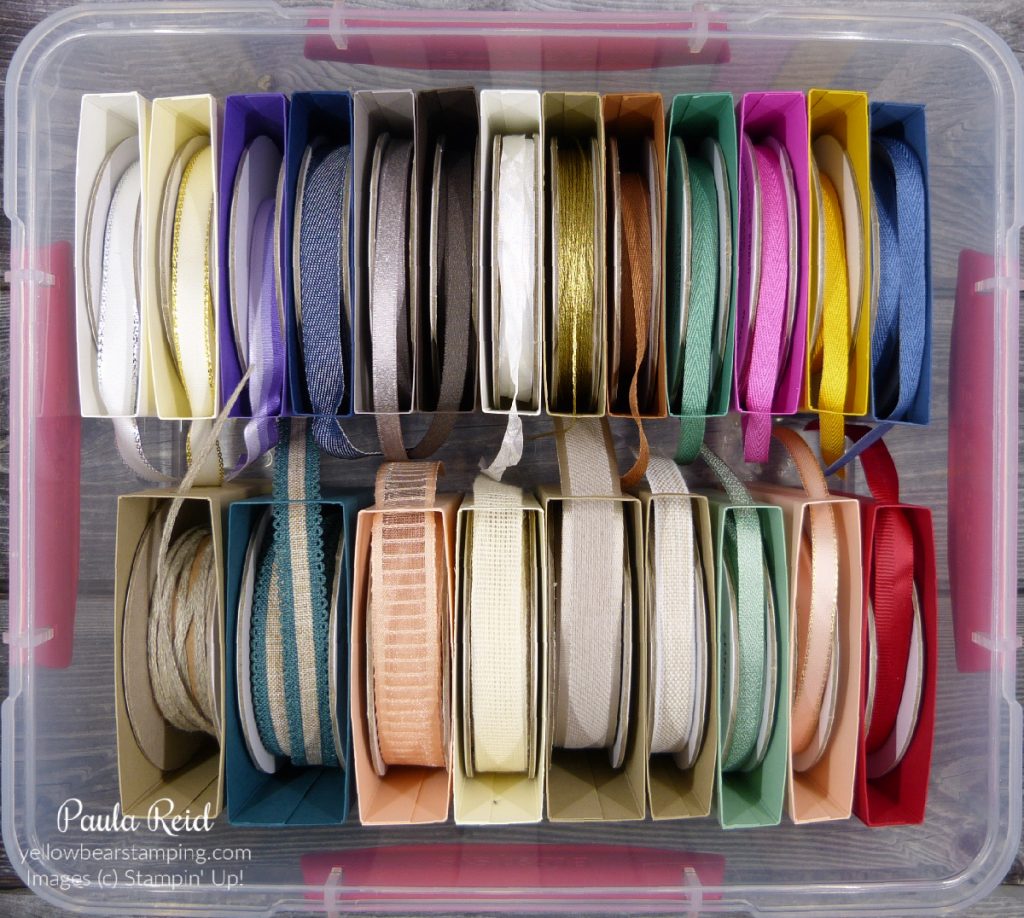 I've coordinated the card stock to be the same or as close as to the ribbon colour which helps know what colour it is. I found a spare plastic container that holds the first lot of ribbon beautifully. I started making boxes for the current ribbon and then some that are current colours but retired ribbon styles.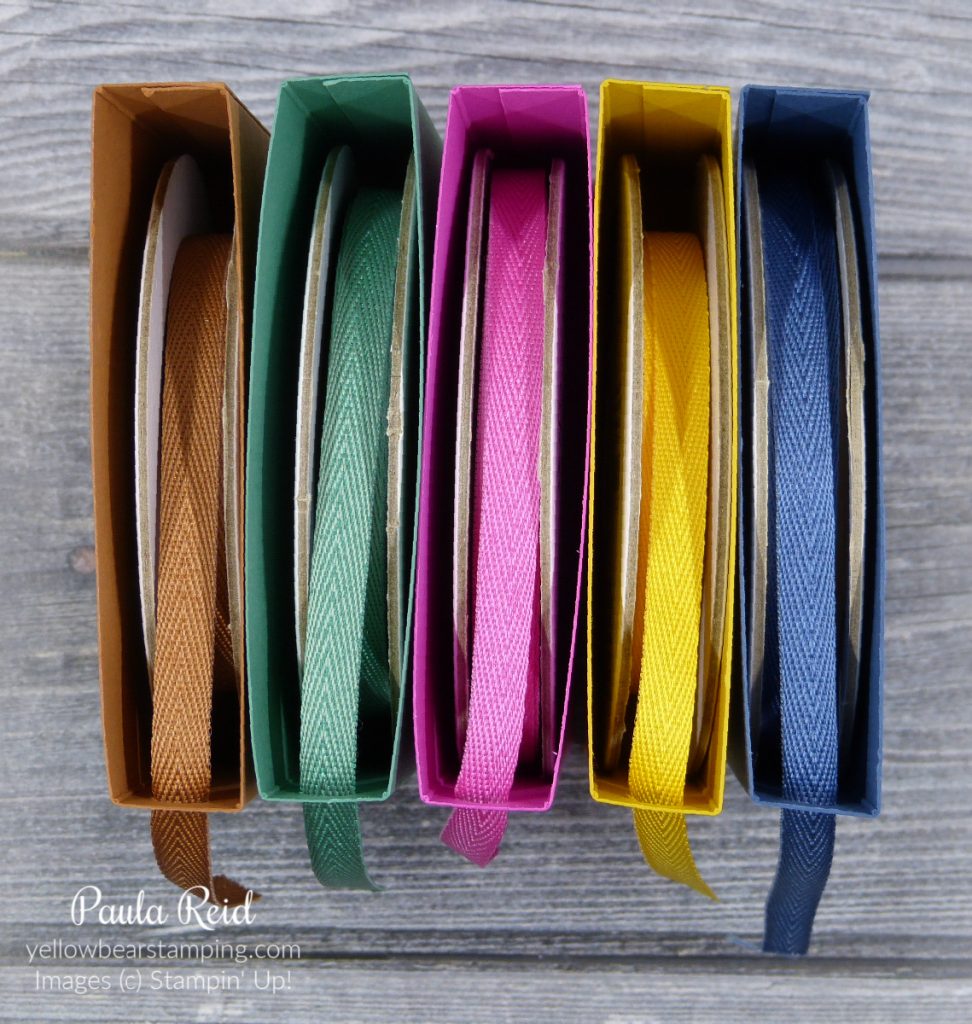 Don't they look great? Love that I can have them colour coded. Now I won't have ribbon 'running' away from me and getting tangled.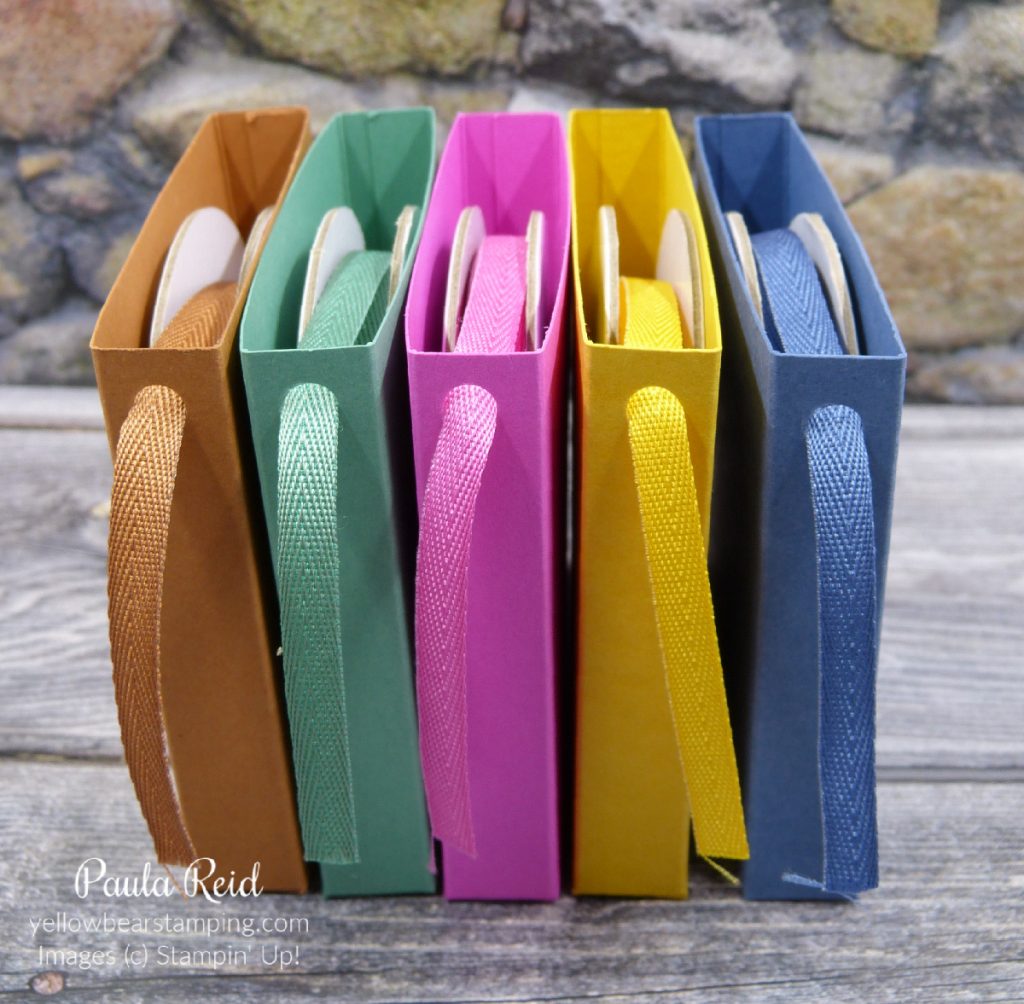 To create the box you only need two measurements – the diameter of the spool and the width/thickness. The only tools you need are your paper trimmer and a hole punch.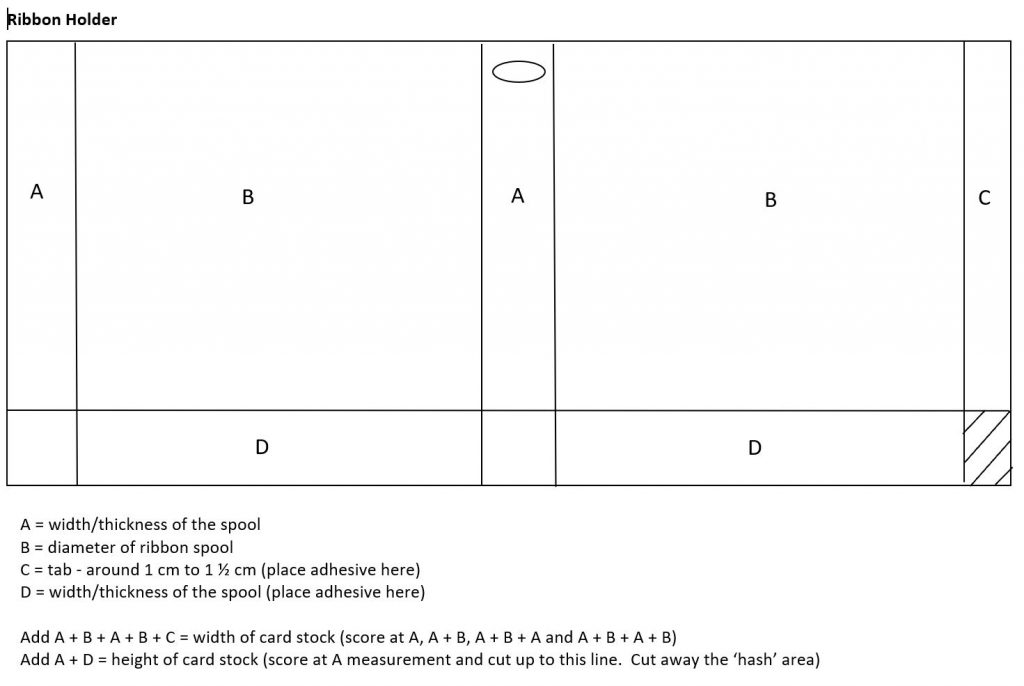 A quick tip to remember is punch the hole before assembling the box – here are the measurements for the new In Colours ribbon boxes:

I had fun making these boxes and I hope you give them a go too.
Until next time …